King's Takes For WWE NXT Great American Bash
WWE uses NXT to bring back the Great American Bash, and Chris King brings back his takes!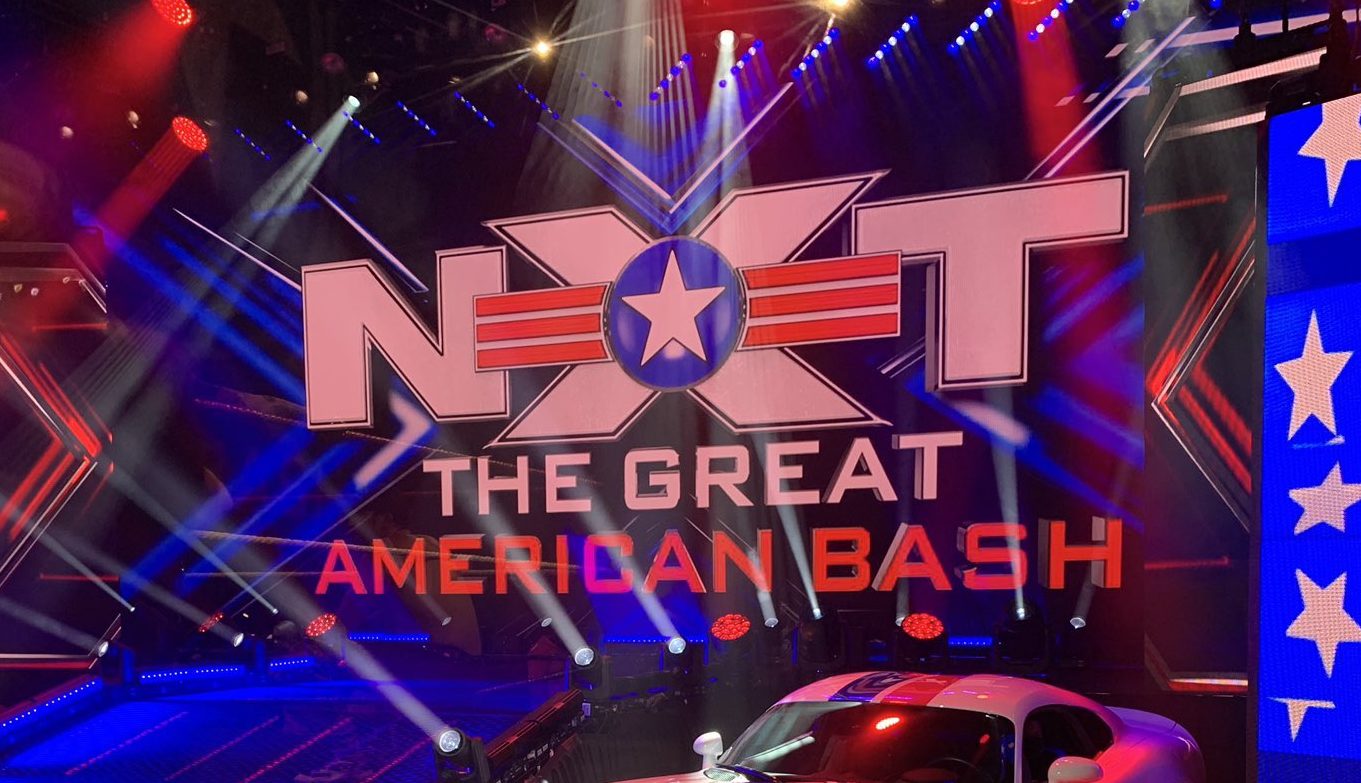 WWE uses NXT to bring back the Great American Bash, and Chris King brings back his takes!
In the spirit of Independence Day, WWE has decided to bring back WCW's grand spectacle The Great American Bash on NXT. This is in coalition to AEW's Fyter Fest two week event which will feature five-star matches on both weeks. For night one we will have four great matches and in addition to that, NXT Women's Champion Io Shirai will be facing one half of the WWE Women's Tag Team Champions "The Boss" Sasha Banks!
Fatal-4-Way Number One Contender's Elimination Match: Mia Yum vs. Candace LeRae vs. Tegan Box vs. Dakota Kai
As the action-packed contest unfolded the heels played their roles well. LeRae hit a series of beautiful moonsaults onto the outside. Quickly after that, she was the first one to go leaving three superstars to do battle. After a strange temporary alliance between Yim and Nox, Kai was almost eliminated via a double pin but miraculously she kicked out at the last second.
Yim appeared to be untouchable and on her way to victory until Kai stopped her dead in her tracks for the second elimination of the night. Which brings this chaotic battle down to the former friends now turned rivals Nox and Kai. The two superstars engaged in a slugfest over the chance of a title shot and their grit and perseverance were on full display.
Nox finally vanquished her rival with a Molly-Go-Round and The Shiniest Wizard and become the new number-one contender for the NXT Women's Championship! Wow, what a hell of a great victory for Nox.
Timothy Thatcher vs. Oney Lorcan
These two technicians beat the holy hell out of each other. Mat skills-based wrestling and brute strength was the primary target for Thatcher and Lorcan. I don't know what's more dangerous, Lorcan's uppercuts or his knife-edge chops? Thatcher silenced his foe with his dangerous Fujiwara Armbar. He continued on the assault after the bell.
Rhea Ripley vs. ALIYAH & Robert Stone: Handicap Match 
There was a stipulation attached that If Rhea Ripley lost she would be forced to join The Robert Stone Brand. I didn't even add it though, because I knew it wasn't even a chance lol.
I'll say the most enjoyable part of this match to me, was seeing Stone getting his "stones" crushed and being knocked in and out of the ring. Ripley overcame the odds and silenced any doubts on whether she will be joining The Robert Stone Brand with a resounding no!
Roderick Strong vs. Dexter Lumis: Strap Match
In typical Undisputed Era fashion, Roderick Strong blindsided Lumis before attaching the strap. He unceremoniously was forced to face his fears as he was propelled into the line of fire. I can't even count on my hand, how many times Strong was thrown around like a sack of potatoes and it was glorious.
Lumis appeared to be in his wheelhouse as the action moved to the stage. He opened up the trunk of the model car for the set and looked to be ready for Strong to revisit their past. Strong hit a thunderous Olympic Slam on the outside before making it back to the ring. Bobby Fish came down to help his UE brother but it was thwarted. Lumis strapped both him and Strong up and locked in The Silence for the victory.
Sasha Banks vs. Io Shirai: Non-title Match
The self-proclaimed Role Models of WWE were up to their usual charades as Bayley distracted Shirai. Banks trash-talked her opponent throughout the match, claiming NXT was "her house." The Boss took the fight to the champ as he hit a thunderous buckle-bomb into the Plexiglass.
Bayley tried another trick with her title belt but the Raw Women's Champion Asuka made a shocking save. After some green mist, Shirai was able to knock off her opponent and secure the victory!
Overall there were some great matches tonight, I'm much more excited for week two of The Great American Bash goodnight folks!