News From Cook's Corner 7.13.20: Everything Is EVIL
Steve Cook is back with your look at the news of the week, from Cook's Corner! This week's news is definitely EVIL. (Because Everything is EVIL.)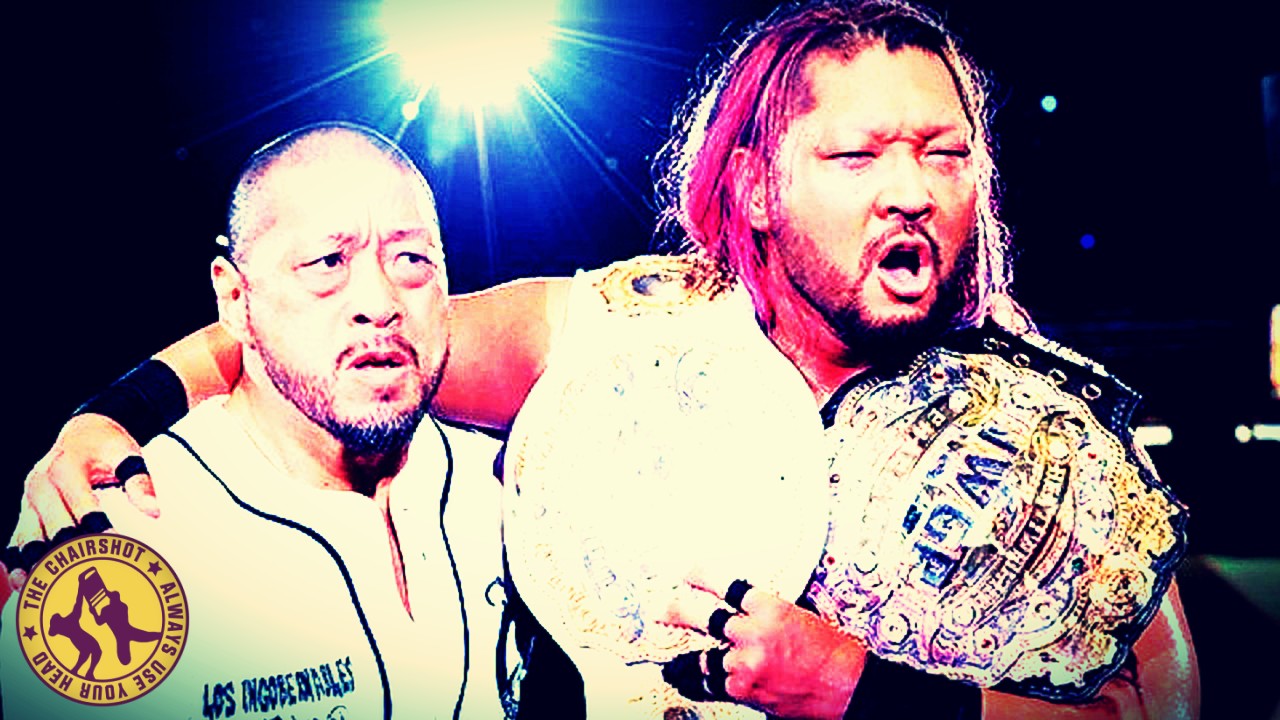 Steve Cook is back with your look at the news of the week, from Cook's Corner! This week's news is definitely EVIL. (Because Everything is EVIL.)
Hi, hello & welcome to News From Cook's Corner! Once again, this week featured a lot of takes concerning Wednesday night ratings, as the results have become something of a trend. I really don't have anything to add to what I said last week, so check that one out if you missed it.
So what else is going on this week? A little here, a little there. Something happened over this past weekend that I think will help shape the future of pro wrestling for at least the next twenty-five years or so. That sounds worth talking about, right? We'll lead off with that…
Happy 100th Birthday Mama McMahon!
It's been a mixed time for the family. Linda McMahon's mother died recently at the age of 93. That's certainly a long time to live, but it's a breeze compared to 100 years. That's how long Vince McMahon's mother has been on this planet now, and here's what he had to say about it.
Happy 100th birthday to my mom! I hope I have her genetics 🙂

— Vince McMahon (@VinceMcMahon) July 11, 2020
I've never had any question that Vince McMahon was going to outlive everybody, and now that his mom has cracked the triple digit barrier, we have genetic proof. Vince rarely sleeps. He never goes on vacation. He calls all the shots in WWE, and there's no reason to think he won't do so for at least the next twenty-five years.
I hate to give Ryan Satin credit for anything since he took my dream job of working on a show with Renee Young, but he got a pretty good tweet off at the expense of my beloved 411mania…
FYI – Vince McMahon is behind the push of literally every single person getting one on WWE TV https://t.co/vXN70BU4xS

— Ryan Satin (@ryansatin) July 8, 2020
The thing is, people still believe that Vince isn't behind some pushes and is behind others. We usually give Paul Heyman credit for these pushes we can't believe Vince would be behind. Truth is, it's not like Vince only sees these people after they appear on Raw. He gave the go-ahead for that Austin Theory run on Raw. Shayna Baszler got some shine at Survivor Series & Royal Rumble with Vince's approval. Ricochet, Cedric Alexander, whoever else you want to fill in here, all got on TV with Vince's approval. He just got tired of them. it happens. I get tired of people constantly, and I bet you do too.
So for those of you that have been getting excited about the day when Triple H finally takes over and makes everything like NXT…don't hold your breath. Death is for people that aren't Vincent Kennedy McMahon. He will run WWE for a long time to come. Hell, I wouldn't be surprised if he's got the technology developed where he can run the company from beyond the grave. He's gotta be saving that money for something, right?
This Matt Riddle news isn't going away
One of the more high-profile wrestlers outed as part of the Speaking Out movement was Matt Riddle. Former EVOLVE valet & wrestler Candy Cartwright accused Riddle of sexual assault back in 2018. At first, Riddle & his lawyer denied any & all claims that anything happened between the two. In fact, they claimed that Cartwright had stalked Riddle for a number of years. Turns out that while Cartwright's story concerning her relationship with Riddle has remained the same, and has been backed up with photographic evidence, Riddle's story has been changing. This past week, his story went from "she was stalking me" to "I was cheating on my wife with her, but I swear everything was consensual! You gotta believe me, bro!"
There's two sides to every story. But Riddle going on the motherfreaking Bubba the Love Sponge show to share his side doesn't give me a lot of confidence in his judgment. Riddle's wife has forgiven him, so that's good news on the home front. Also good news for him on the financial front because they got five kids. Those would be some expensive alimony payments.
An Eye for an Eye
I think there's one thing we can all agree on concerning pro wrestling that we don't like to admit: things have to be stupid sometimes.
If wrestling was 100% logical, most of the things we love most about it couldn't happen. People would be fined, suspended, arrested & put in jail far more often for the acts they commit against fellow wrestlers. Especially if they we-oh I better not get too political this week. Most of the best characters wouldn't be allowed to exist. It's in all of our best interest if we just allow some things to not make sense.
Sometimes, we need to let the answer to questions be, as Dutch Mantell once said, "Because it's wrestling and we say so". Some people over-think everything and complain about every little inconsistency in a storyline, or about how something is completely unrealistic. That's no way to live life as a wrestling fan.
However, exceptions need to be made. Sometimes, a wrestling promotion presents something so stupid that it needs to be called out. Like WWE's recent match announcement for The Horror Show At Extreme Rules.
AN EYE FOR AN EYE. 👁@reymysterio decided on one SHOCKING stipulation for his match with @WWERollins at The Horror Show at #ExtremeRules!#WWERaw pic.twitter.com/ln0SKWKyZu

— WWE (@WWE) July 7, 2020
(Side note: I love Tom Phillips leading into asking Samoa Joe about this with "Joe, you've done some reprehensible things in your career." Awesome stuff.)
So. WWE in the recent past has been all about family entertainment. Vince McMahon has gone on record as being anti-blood & guts. Now, we're having wrestlers "rip out eyeballs"? No, nobody's actually going to lose their eye, they're going to do some CGI that will probably cost more than it will for Impact Wrestling to put on Slammiversary this weekend. Is it the end of the world? No. Is it defensible by any stretch of my imagination? No. You got a bonafide legend like Rey Mysterio who reportedly isn't even under contract right now, and you can do pretty much anything you want with the guy. This is what you choose?
As Randy Orton would say, "STUPID! STUPID! STUPID!"
Why is Charlotte out of action?
The Queen took to Twitter to explain her current absence from competition.
My air conditioning is broken, and we have a little free time. These tweets may be spaced out a bit, but we're going to talk time off, plastic surgery and boobs.

— Charlotte Flair (@MsCharlotteWWE) July 12, 2020
The thread (at least Charlotte's part before it gets to the dummies) is worth reading. I'll sum it up by saying Charlotte's taking time off for some cosmetic surgery that's the result of a previous surgery. Charlotte did express some annoyance over everybody having an opinion on the topic, and I will say that one of the reasons I stopped doing the Hot 100 was I wanted to stop expressing any of my opinions on things like boobs in public. It was a little crass, not something one should be talking about past a certain age. Not saying you all need to feel the same way, and I'm not even saying I don't have opinions on things like boobs. I'm just saying it's no longer my thing to talk about Charlotte Flair's boobs in columns like this one.
We don't have boob talk. We don't put peoples' eyes out. We're about good old wholesome family fun here at the Corner.
Everything is EVIL
hehe pic.twitter.com/Cps5boT9Vr

— i guess im a little "wierd" 😛 *covered in blood* (@iLikeJason_) July 12, 2020
We should have seen this coming. The way that 2020 has gone so far, it only makes sense that New Japan's grand return would culminate in a man back-stabbing his own faction & winning the IWGP Heavyweight & Intercontinental Championships from Tetsuya Naito. I don't think many people had EVIL winning the Cup & then the double championship, and I'd bet even fewer people had Dick Togo re-emerging as EVIL's new manager. It's certainly an interesting direction to go in.
Many of the IWC experts seem displeased. See, EVIL's matches don't get as many snowflakes as their favorites do. You can see the inner turmoil there.
Me? I don't hate it. Hey, if EVIL & Io Shirai are going to be stuck on different continents during this pandemic while still being engaged, they should at least be rewarded with championships. I would suggest shaving the main event match lengths a little bit, but from a story perspective it has potential. And it's more shocking than anything we've seen from American feds since the pandemic hit, so give them credit for that.
It does seem like a sign that New Japan doesn't expect anybody that's not currently in Japan to be on their shows anytime soon. That's depressing for many reasons, but if New Japan is going to go forward and have shows, they're going to have to adjust. They'll have to use the people they have available to them. These recent shows have seen some notable names off of the card, and there's no reason to think they'll be back anytime soon. That's why somebody like EVIL is going to have to step up as champion, and why everybody else currently on the cards will have to step up, so we don't notice all of these absences.
There is one downside though: why must people always be rewarded for being evil? Kids are learning terrible lessons these days, I tell ya.
New Japan was able to have crowds at 33% capacity for the New Japan Cup Finals & Dominion, making American wrestling fans even more jealous of their Japanese counterparts than they usually are. I've seen fans at Japanese wrestling shows wearing facial coverings as far back as I can remember, so it's not surprising that they've been quicker to figure this thing out than Americans. We're just too obsessed with making everybody look at our ugly faces. I don't get it either.
Nick Gage: Cameo King
We've given some keystrokes to deathmatch wrestlers recently, but only for things like death & lymphoma. It's nice to talk about one of the deathmatch legends for something positive for a change, and a few years back I wouldn't have expected to hear much of anything positive from Nick Gage. Dude fell on hard times in 2010 & robbed a bank. Did his time, and now he's back on the indies doing pretty darn well for himself.
Last week, a Cameo video Gage did in support of transgender rights went public, which led to Gage's Cameo page getting a ton of attention & business.
I woulda done this for free in case you didnt know i love all my fans including the trans fans you guys show me and gcw love everywhere we go i thought it was obvious that trans rights are human rights but ill say it again and if you got a problem wit that ill def fight you MDK https://t.co/mn3NnReoeQ

— Nick FN Gage (@thekingnickgage) July 7, 2020
We shouldn't be surprised when a pro wrestler says something like this that's common sense to more socially liberal types like myself. Given all the bad pub wrestling has gotten lately thanks to the pieces of crap that got exposed by victims speaking out, I think it's worth mentioning when Nick Gage speaks in support of transgender rights as human rights, or when Cody calls "fans" on the carpet for using homophobic language in reference to Sonny Kiss, his opponent on this week's Dynamite. Not to go "Not All" on you guys, but it's nice to see people in the wrestling business doing the right things. And if you don't think speaking in support of transgender rights is the right thing, or that calling out homophobic bigots on their stupidity is the right thing, that's a "you" problem.
I'm just saying that if you need to send any kind of message to somebody, hit Gage up. He's turned things around.
Thanks for reading! Be sure to check out all the other great columns & podcasts here at The Chairshot. People around here are doing some great things. Until next time, keep your stick on the ice.
(NOAH) NOAH WEEKLY NEWSLETTER VOL.186 ~ 18TH SEPTEMBER 2022
Hisame sorts through some of the larger points as NOAH slowly comes into the Fall season!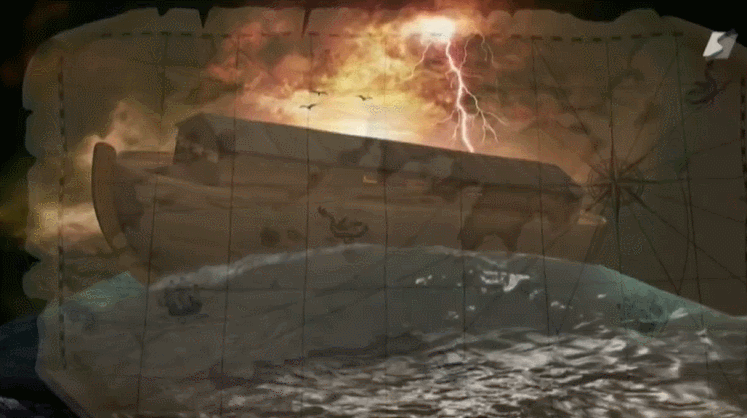 NEWS
Kenoh, Kiyomiya & The Shining Wizard
At the time of writing, the two pre matches between Kenoh and Kaito Kiyomiya are even, both has one win over the other. Kiyomiya defeated Kenoh at Korakuen Hall on the 15th using a variation of The Shining Wizard, with Kenoh (who swore he would never lose to that move again), using Keiji Mutoh's version of The Shining Wizard to defeat Kiyomiya. Prior to doing it, Kenoh had even gone as far to pull Mutoh's pose and he did it again while leaning over Kiyomiya. Kenoh stated backstage that he didn't believe that after Mutoh had retired that Kiyomiya would continue using the move, so therefore he, Kenoh, would use it and cherish both the technique and Keiji Mutoh. If you thought Kiyomiya was made mad enough by Kenoh patting him on the head, wait until they clash again at Yokohama Radiant Hall on the 19th.
YO-HEY & HAYATA
In the past you got the impression that HAYATA didn't really care about his opponents, they were just there to be beaten and for him to move on after beating, this time the feeling is very different. Compared to all of HAYATA'S other title defenses so far, this has been the most personal (anything involving YO-HEY is always more personal than anyone else), the most bitter and the most savage. Whilst HAYATA seems to want to keep YO-HEY in mint condition for the title match, as neither Yoshinari Ogawa, Chris Ridgeway or himself seem to want to concentrate on breaking down his knees or damaging his arm (unlike poor Seiki Yoshioka, who is getting the brunt of all three, Ridgeway even tearing off his bandages and attacking the bone), YO-HEY has taken to attacking HAYATA after matches. Both matches so far have been inconclusive and neither has the win over the other, but at Korakuen on the first night YO-HEY dropkicked HAYATA in the face, at the second he gave him the GAMEN-G. YO-HEY has described this as a "switch being turned on" in him, and says he has a strategy for the title match. HAYATA naturally has said nothing, which is odd considering how vocal he has been in the title challenges before.
Taka & Satoshi
Satoshi Kojima and Takashi Sugiura have made a functional dysfunctional tag team. Their first pre match against Hideki Suzuki and Timothy Thatcher contained a misfire when Sugiura caught Kojima by accident and they had a spat. The second time, Sugiura was made to tap out by Timothy Thatcher in a match that reminded me of the Galleria fight between the T-800 and T-1000 in Terminator 2. Kojima came to the ring, Suzuki got in it and then Kojima took everyone out and closed the show on the microphone. Sugi started complaining that not only had Kojima arrived too late to help, but his theme music had started playing. Kojima said it wasn't deliberate, Sugi didn't believe him. The handshake where Kojima offers his palm and Sugi his finger (not the finger) seems to have become their thing, and Kojima will face off against Timothy Thatcher in a singles match on the 19th in Yokohama. Thatcher has sworn revenge for what happened at Korakuen.
NOAH's New Debut
NOAH's 16th NOAH Born, Taishi Ozawa, made his debut at Korakuen Hall on the 15th September. Weighing in at 87kg and with a height of 181cm (which is marginally smaller than Yoshiki Inamura and Shuhei Taniguchi at 182cm), he has naturally gone into the heavyweight division. His first match lasted 6 minutes and 31 seconds, and got him praise from the fans and wrestlers alike. After the match, Yoshiki Inamura praised him and said he wants him to grow stronger and make his body bigger. Personally, I can see Ozawa becoming one of NOAH's ultra-heavyweights, but this may mean he has to give up doing dropkicks, which you don't see too much of amongst NOAH's heavyweights. NOAH celebrated this debut by broadcasting messages from support from fans on the screen, the President of The Leave presented him with flowers and special commemorative face masks were given at the door.
NOAH & Dragon Gate Joint Event
NOAH held a press conference on the 9th September to discuss the NOAH and DragonGate joint event which will be held on the 11th November at Korakuen Hall. Sadly Daisuke Harada does not think his neck will be in good enough condition for him to take part, so he has nominated himself as "Event Ambassador". Cards announced so far are Seiki Yoshioka vs YAMATO (who said that local idiot Kzy agreed to this nonsense, and that if he liked festivals so much he should do a solo strip show, but getting back to Yoshioka, he was going to pay) and Mochizuki Junior, Ryu Fuda & Madoka Kikuta vs Kai Fujimura, Yasutaka Yano & Yoshiki Inamura. This latter match sets two sets of rookies against each other, and NOAH and DragonGate's resident hosses.
GLOBAL2Days
In addition to the NOAH & DragonGate joint event, the day before NOAH will hold the first day of the two days at Korakuen Hall they have called "GLOBAL2Days". Night 1 will be a NOAH show only, with all the titles put on the line. No cards yet have been announced for this.
NOSAWA vs Katsuhiko Nakajima?
NOSAWA Rongai declared that he wanted a singles match with "little bitch" Katsuhiko Nakajima, after Nakajima (tongue stuck out at the side of his mouth) gave him a round of soccer ball kicks. Hideki Suzuki said something along the lines of that while he thought NOSAWA was dead following this, NOSAWA probably was going to be dead after this. At the time of writing nothing has been announced yet, and Nakajima said it was "fun".
Yuya Susumu
Due to cervical neck sprain, Yuya Susumu will miss about four events (which includes the past two Korakuen Hall events and probably the N-Innovation and one more event after that)
ELSEWHERE IN NOAH
– Kenoh apparently has a sense of humor similar to Mitsuharu Misawa's i.e. blue. His column was once him yelling about his enemies, now he is making innuendos about how anatomy reacts to gravure models.
– Chris Ridgeway says that he has plans to not only get the GHC Junior Heavyweight, he also wants to bring the GHC National to the juniors.
– Katsuhiko Nakajima has likened the Nagoya Keiji Mutoh Retirement Road match as being like a reunion as it involves Mutoh's classmate Masakatsu Funaki and their junior, Kazuyuki Fujita, and says he is going to destroy that atmosphere. He has also warned Mutoh to be careful in Nagoya, as he may not reach the Tokyo Dome.
– The children at NOAH's most recent fan event (Tokyo Verdy) were fascinated by Kaito Kiyomiya and Masa Kitamiya's muscles, despite the fact that they got pulled over by them at the tug of war. They let the children win the first time, but were pretty merciless the next time.
– Hideki Suzuki burst in wielding a pipe chair when Satoshi Kojima and Takashi Sugiura were talking backstage and threatened to throw it at someone. Sugi suggested he throw it at Kojima, Kojima, (had he been a New Yorker), basically said, "Hey, I'm talkin' here!"
– Junta Miyawaki will challenge Tromba for the ASPW Openweight Championship on Saturday November 5th in Guadalajara.
– Jack Morris interrupted The Shutter Chance…I don't think anyone in NOAH has ever done that before.
– Yoshiki Inamura's reaction to Disco was to stand with his arms crossed and glare at Mohammed Yone. Yone did not forget this insult.
– NOAH have taken part in a team gaming event, which sees Kongoh (who sat apart from everyone else) join in. YO-HEY and Yoshiki Inamura seem to have formed a guild. STINGER, naturally, are not taking part.
EVENT RECAPS AND POST MATCH PROMOS
– STAR NAVIGATION 2022 (THURSDAY SEPTEMBER 15TH, KORAKUEN HALL)
– STAR NAVIGATION 2022 (FRIDAY SEPTEMBER 16TH, KORAKUEN HALL)
CURRENT CHAMPIONS
*This event will not be broadcast live, but hopefully this match will be shown via Instagram
THIS WEEK IN NOAH
SUNNY VOYAGE 2022 – Yokohama Radiant Hall, Yokohama
Time: 17:30 JST
Broadcast: WrestleUniverse (Live)
Title match signing (GHC Heavyweight Tag, GHC Junior Heavyweight)
Live on NOAH's Official YouTube at 17:00 JST
Wednesday, September 21st
N INNOVATION – Shinjuku FACE, Tokyo
Time: 18:30 JST
Broadcast: WrestleUniverse (Live)
GRAND SHIP 2022 in NAGOYA/PRO WRESTLING LOVE FOREVER IN NAGOYA – OUTBREAK (Keiji Mutoh Retirement Road)
Start: 16:00 JST
Broadcast: WrestleUniverse (Live)
LINKS
Keiji Mutoh talks freely, "PPV at Retirement Match", "Cut Ties" for O-Khan
Long awaited one on one fight with Katsuhiko Nakajima. Will Daiki Inaba's obsession with Katsuhiko Nakajima be fulfilled?
"I don't have the sense for a name! (laughs") The secret story of the birth of the Shining Wizard variation & recruitment of technique name!
"Finish it all at once" GHC Junior Tag Team Champion Chris Ridgeway Interview, complete belt and league domination, ambition of GHC National Challenge
Kaito Kiyomiya receives reinforcement from the kick world, if he fails to take the GHC in the Kenoh match, "I can't go to the top anymore"
"After the N-1!, the 15th & 16th Korakuen are two consecutive events, the next big match is 25th September Nagoya (Aichi Prefectural Gymnasium). Focusing on developments for the four major GHC fights, a new battle begins
NOAH collaborates with Tokyo Verdy! Naomichi Marufuji, "I want to put up a ring at Ajinomoto Stadium and have a match"
"I'll let you challenge my GHC Heavyweight" GHC Champion Kenoh nominates himself for Keiji Mutoh's Retirement Match, Next Year on 21st February At Tokyo Dome
Junior Brand Event: YO-HEY and Kotoge introduce the highlights of the 21st September Shinjuku N-Innovation Competition
GHC Heavyweight signing ceremony: Kenoh "A beautiful story, I'm gonna break it down and I'm gonna draw it", Kiyomiya prepares for "Last Chance"
"I want to become white ash" Keiji Mutoh's retirement stage will be 21st February at The Tokyo Dome, "Pubic Persuasion" Chono will also go to his retirement match
Funky Kato is dazed about Keiji Mutoh's retirement, the final opponent is "Not Okada"
"I'm using it, so it's my technique!" with Mutoh finisher at full power, Kaito Kiyomiya defeats Kenoh towards the culmination of their five year story
Katsuhiko Nakajima and the 25th September Nagoya match with Keiji Mutoh, who will retire at The Dome next year
OLD INTERVIEWS
"Dandyism?", it's not like that"
Interesting interview with Mitsuharu Misawa from circa February 2002, in which he discusses Kodo Fuyuki's retirement, friendship, NOAH, All Japan, his childhood and his juniors.
BOOK CORNER
"Donmai, Donmai" – Mitsuharu Misawa's diary
GIF taken from WrestleUniverse & NOAH Official YouTube
(NOAH) NOAH WEEKLY NEWSLETTER VOL.185 ~ 7TH SEPTEMBER 2022
N-1 Victory gives us a new challenger for the GHC Heavyweight title! A New Tag Team forms! Injuries and Junior division craziness! Hisame brings you all the NOAH nuggies!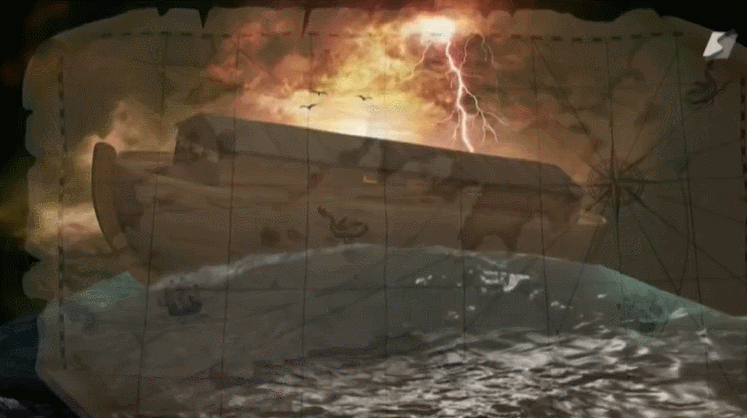 NEWS



Kaito Kiyomiya wins N-1 VICTORY
Kaito Kiyomiya overcame Hideki Suzuki to win his first N-1 VICTORY. Hideki Suzuki had terrified him, as he remembered how it was the last time they fought soon after Kiyomiya had returned from excursion. Kiyomiya had said in the press conference in response to Suzuki's "he's obsessed with Mutoh" that he wouldn't use any of Mutoh's moves in the match, but this was indeed how he won it. With his win, Kiyomiya could now challenge Kenoh for the GHC Heavyweight title.
Kenoh (looking half amused and a bit proud of Kiyomiya), came to the ring and silently raised the GHC Heavyweight. Backstage, he was not as quiet, saying that Kiyomiya was "a handsome wrestler with a cool face", but he wasn't happy with Kiyomiya's somewhat dazed promo and branding him the "Useless N-1 Champion".
HAYATA nominates his next challenger, YO-HEY
YO-HEY had been saying for the past few weeks that he was going to be aiming at HAYATA. The expected title challenge didn't happen earlier as the last time YO-HEY and HAYATA were in the ring together, Perros Del Mal De Japon ruined any chances. HAYATA took matters into his own hands following the match in Osaka on the September 3rd. The way YO-HEY was nominated was done in a way that could only be done between the two of them, with HAYATA walking in on the NOAH Junior Regulars while they were in the comments booth, and nominating YO-HEY then and there.
STINGER victorious, new challengers emerge
STINGER ground Perros Del Mal De Japon practically into the ground in the title match in Osaka, Eita getting the brunt of the attack. Chris Ridgeway at one point taking off Eita's kneepad and grinding his knuckles into the bone. It was no wonder that by the end of the match, Eita was walking with a noticeable limp. As Perros Del Mal slunk away to lick their wounds, STINGER were faced with their new challengers, Atsushi Kotoge and Seiki Yoshioka of The NOAH Junior Regulars. Kotoge got about half of a sentence out about challenging for the belts, taking them back, teaming with Yoshioka, when STINGER had had enough of him/them, and hit them both in the face with their belts and then walked off making dismissive motions. Despite this, their challenge has been accepted.
Satoshi Kojima and Takashi Sugiura
Understandably subdued at the moment and not himself, Takashi Sugiura came out of his shell a bit when he and Satoshi Kojima teamed together in Osaka on 3rd September. At first their partnership was stormy, a missed spot which involved an opponent ducking and a mistimed spot resulted in an argument and Sugiura deliberately breaking a pin, which meant that fans suspected a rivalry. However, backstage Satoshi Kojima had a different idea, how about the two of them team up? Sugi wasn't too sure, but Kojima persuaded him saying that they were both the same age (Sugiura is four months older) and it was hard to find someone as contemporary as Sugiura now. Sugiura said he would give it a go, and much to fans surprise, the two have challenged for the GHC Heavyweight Tag Titles.
Masa Kitamiya
With the N-1 over and Masakatsu Funaki saying that he wanted to put the belt up against the three people he lost against, Masa Kitamiya, Kaito Kiyomiya & Satoshi Kojima, fans were the most interested in seeing Kitamiya challenge. Following a tag match in Osaka, Kitamiya and Funaki got into a rare melee brawl after the match, which involved Kitamiya slamming him and Katsuhiko Nakajima having to throw Kitamiya from the ring. Backstage, Kitamiya announced his challenge and the title match has been set a little later the others (I think due to Funaki's schedule) for the 30th September.
Kenoh vs The Makai Alliance
The short lived Makai Alliance of NOSAWA Rongai, The-Great-O-Khan and The Great Muta (I say short as Muta turned on O-Khan and gave him the Green Mist at the end) took on the might of Kongoh. Tadasuke was the target for the three demons, while Kenoh battered O-Khan with his bamboo sword (O-Khan posted pictures of the welts later) and while attempting a fireball, got a lick of flame from Great Muta. Sadly, Kenoh did not set himself on fire in the match and do any flaming kicks. Manabu Soya was given the red mist. Following Muta's betrayal, O-Khan has vowed revenge and while he was crawling backstage and then rolling around on the floor, Muta hinted that perhaps he might be turning up in New Japan, or perhaps America?
DragonGate
Following NOAH's Osaka event, The NOAH Junior Regulars (YO-HEY, Atsushi Kotoge, Alejandro and Seiki Yoshioka) turned up at DragonGate's event and saved Natural Vibes from Z-BRATS. Kzy couldn't quite believe it and asked what they were doing there, to which a joint performance (or "festival") was suggested. Seiki Yoshioka wanted to fight YAMATO, while Alejandro wanted to team with "the skillful, crazy and cool" DragonKid. Nothing more has been said about the date, the venue or the card, but expect announcements in the coming weeks.
NOAH's new debut
NOAH have announced that a trainee will graduate from the dojo on the 15th September. Taishi Ozawa is twenty-five years old, has a background in gymnastics, and comes from Shizuoka. He will be the first debut since Yasutaka Yano in about two years. His first NOAH match will be against Yoshiki Inamura, following this he is expected to join the heavyweight division.
Go Shiozaki injured
Go Shiozaki was injured in the match in Osaka, and was helped backstage by the trainees and officials, an ice pack on his arm. NOAH have not announced the extent of the injury yet or for how long Shiozaki will be absent only that he is pending further investigations.
ELSEWHERE IN NOAH
– Seiki Yoshioka has done a weight challenge which involved other wrestlers sitting on him while he does push ups; Alejandro was the easiest because he's the smallest and lightest, Daiki Inaba was doable, Go Shiozaki giggled and fell off and Yoshiki Inamura squashed him flat.
– Stallion Rogers and Anthony Greene left NOAH to return to the USA. Anthony Greene was very emotional, stating how much he was going to miss Japan and how he looked upon The Ark, as home.
– Kenoh says he doesn't care about O-Khan, his goal is another New Japan wrestler. He doesn't say who though.
– Daiki Inaba has a singles match with Katsuhiko Nakajima coming up, this will be his chance to avenge himself for the W-1 championship belt.
– We mercifully never found out just where Kendo Kashin had vanished to after the match.
– Kaito Kiyomiya has taken up surfing in his new channel videos, while Kenoh informed us all that "The Beast" is not simply a name for Kazuyuki Fujita to scare his opponents with, which Kenoh found out when kicking him in the thigh.
EVENT RECAPS AND POST MATCH PROMOS
– N-1 VICTORY 2022 GRAND FINAL & GREAT MUTA OSAKA FINAL (Edion Arena Osaka First Stadium, Saturday September 3rd)
CURRENT CHAMPIONS
* This event will not be broadcast live, but hopefully this match will be shown via Instagram
 THIS WEEK IN NOAH
– Wednesday 15th September
NOAH will hold a press conference/match signing live on their official YouTube at 5pm JST. Keiji Mutoh will give further details about his retirement road plans, while the title matches are expected to be signed for.
LINKS
Muta & O-Khan make a shocking agreement, with the offering of "Makai Cake" at the historic alliance talks
Dragon Bane and Alpha Wolf both declare victory in Osaka for the Lucha Brothers showdown
Ahead of The Muta & O-Khan battle, holding a bamboo sword Kenoh does a furious interview, not giving up on GHC Heavyweight counter-attack
Suzuki "Best fight in the world", "Win or die", "No more chances" – Kiyomiya also has his back to the wall, press conference just before the N-1 championship match
GHC Champion Kenoh Makai Empire Alliance "Purification", declares "Compulsory Elementary School Education For O-Khan"
Moving away from mentor Keiji Mutoh as champion! Kaito Kiyomiya submits "Graduation Thesis" by swearing to win the N-1 for the first time
ALL JAPAN YOSHINARI OGAWA ARTICLES FROM 1986
BOOK CORNER
"Donmai, Donmai" – Mitsuharu Misawa's diary
With thanks to: Metal-NOAH
GIF taken from WrestleUniverse & Seiki Yoshioka's TikTok