NOAH WEEKLY NEWSLETTER VOL.90 ~ 5TH JULY 2020
Hisame gives us the usual NOAH updates along with some co-promotional products!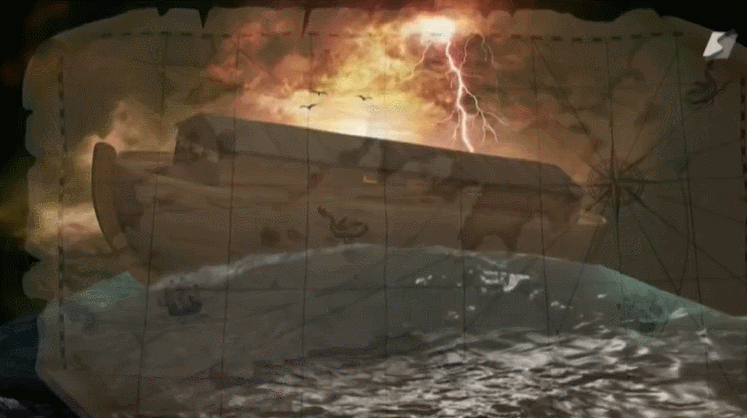 Hisame gives us the usual NOAH updates along with some co-promotional products!
NEWS
"We will repaint the landscape of the wrestling industry" Daiki Inaba and Kaito Kiyomiya form a team
Kaito Kiyomiya defeated Daiki Inaba after their match at "NOAH NEW HOPE DAY 3" on the 5th July 2020, via Tiger Suplex. After the match Kiyomiya spoke on the microphone and said that he admired Inaba's coming to NOAH for a match, and said he didn't want him to leave just yet. Inaba had no intention of leaving, if anything he wanted to stay in NOAH. He wanted to form a team with Kiyomiya, absorb what he did and change the view of NOAH. Kiyomiya accepted his terms and they shook hands. They have not yet named their team, and it is unknown what Shuhei Taniguchi's role will be in all of this. Whether he will be angry, form a unit with them or else do something else, is unknown at this point as in typical Taniguchi style he hasn't said anything, yet.
Naomichi Marufuji saw Kiyomiya's exuberant declaration of "repainting the landscape of the wrestling industry", and warned them cheekily that while it was good that the young were enthusiastic, they should try and remain humble.
Full card for the second Kongoh produce "DIAMOND2" announced
Kongoh have announced the full card for their produce show which will take place on the 24th July at Korakuen Hall. Due to the Coronavirus NOAH are scaling things back, and so the produce show will be the five of Kongoh having singles matches;
Nioh vs Shiryu
Yoshiki Inamura vs Masaaki Mochizuki
Manabu Soya vs Shuhei Taniguchi
Masa Kitamiya vs Daiki Inaba
Kenoh vs Haoh
Shiryu is an incarnation of Kaz Hayashi's (he has two like this with different masks, the incarnation he has chosen to use for this match is a heel with the face gimmick being a lion). Hayashi used the gimmick in Michinoku Pro before he left for Keiji Mutoh's All Japan. Nioh (as Hi69) was a Michinoku Pro regular.
SANRIO "SAVE OUR PRO WRESTLING"
On the 1st July in Tokyo, it was announced that SANRIO (via a company called G-MIX) were creating a collaboration t-shirt between SANRIO (best known in the West for "Hello Kitty") and six pro wrestling promotions; NOAH, New Japan, Stardom, All Japan, DDT and Tokyo Joshi.
Go Shiozaki as both NOAH's GHC Heavyweight Champion and head of the NOAH Wrestlers Association, attended on behalf of NOAH. Each promotion has a different design, with NOAH's being green. Shiozaki (somehow managing not to laugh) said that SANRIO had always supported Pro Wrestling, and he would do his best to empower them.
The t-shirt is available from the NOAH shop, but only until midday JST on the 20th July. Fans overseas who would like to purchase will need to do so through a carrier like "White Rabbit Express" as the NOAH shop cannot deliver internationally.
NOAH's new support method
Due to the Coronavirus, NOAH are taking no chances in protecting both themselves and their fans from possible contagion, and this includes no loud cheering, no throwing of paper tape and no gift giving to the wrestlers. Fans have been asked not to loiter at the venue before and after the event. In order to compensate for this, NOAH have introduced a signboard method. As bringing signs to wrestling events has never been common in Japan, they have told fans that they can make and bring signs to the arena in the form of the oval plastic hand fans to show their support. There are some rules, they must be a certain size, they cannot contain images that are copyrighted, and they cannot contain anything inflammatory i.e. political slogans, hate speech, bad language or anything derogatory or slanderous. The fans can only be held up at the start and the end of a match due to other people's view of the match being obstructed.
If you want to know how to create your fan, or else just want ideas, NOAH will be holding an arts & crafts session on the 7th of July featuring FULL THROTTLE, which will be streamed live on the official NOAH YouTube.
Expect Hajime Ohara to play teacher\buffer between two warring elements\the true leader of FULL THROTTLE.
EVENT RECAPS & POST MATCH PROMOS
"NEW HOPE DAY 3" (July 5th 2020)
ELSEWHERE IN NOAH
~ Daisuke Harada's older brother asked him if he could get some face masks for himself and a family member. Harada told him that if he wanted it, then he could buy it from the NOAH shop.
~ Yoshinari Ogawa says he is "interested" in Haoh and Seiki Yoshioka.
~ Before he goes on indefinite hiatus for an eye operation, Hitoshi Kumano will hold an online internet signing session (with Kaito Kiyomiya) on the 9th July at 18.00 JST via the official NOAH YouTube channel. Kumano's last match will be held in front of an audience on the 19th July teaming with Takashi Sugiura (his hero) against Naomichi Marufuji and Kinya Okada.
~ Tadasuke got drunk on Instagram, but as he had a match the next day he promised not to pass out, and rather than end up with his legs on the wall and snoring like last time, he shut the feed off as he was growing sleepy.
CURRENT CHAMPIONS
 THIS WEEK IN NOAH
Tuesday 7th July: Arts & Crafts with FULL THROTTLE
Thursday 9th July: Hitoshi Kumano & Kaito Kiyomiya online internet signing
Sunday 12th July: NOAH "NEW HOPE DAY 4" (19:00 JST)
 BROADCASTS
NOAH "NEW HOPE DAY 4" will be streamed at 19:00 JST on ABEMA. At the time of writing I am unsure as to whether or not this will be a free stream.
 LINKS
Daisuke Harada, 19th July Junior Tag Championship Challenge, and aiming for his first junior triple crown
Noah's Kaito Kiyomiya will face off with former W-1, Daiki Inaba! 5th July TV match, all cards announced
With thanks to: Metal Noah
Picture credits: Noah.co.jp