NOAH WEEKLY NEWSLETTER VOL.92 ~ 19TH JULY 2020
Hisame informs us of all the big challenges over the past week, new move names and exactly how desperate Daisuke Harada truly is!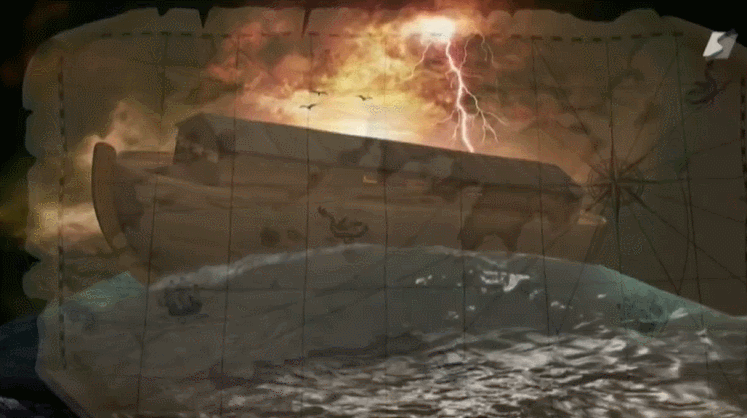 Hisame informs us of all the big challenges over the past week, new move names and exactly how desperate Daisuke Harada truly is!
NEWS
Pro Wrestling NOAH have resumed live shows, although attendance is restricted, subject to temperature checks and social distancing. Streamers and cheering are prohibited, so fans are clapping, and bringing handmade signs to show their support. 
Naomichi Marufuji challenges Go Shiozaki for the GHC Heavyweight
While everyone was expecting Keiji Mutoh to be the one to challenge Go Shiozaki, it was Naomichi Marufuji who made the challenge on the 18th July at Korakuen Hall. After knocking Shiozaki out with his new move "True Tiger King" (further info is below in the "Elsewhere in NOAH" section), Marufuji spoke on the microphone and said;
"Hey! Shiozaki! I just want to say one thing; You're a strong and reliable champion, and you've regained the trust you once lost. BUT, you got caught! You say "I AM NOAH?", well listen carefully, "I AM REALLY NOAH!"
How about this? The next challenger is me!"
Go Shiozaki vs Naomichi Marufuji, whether it be a tag or a singles, has always been significant in NOAH. Both come from the "Golden Era" of NOAH, both knew Mitsuharu Misawa, and both are the heirs of NOAH. Shiozaki is junior to Marufuji, and he has spent much of his career trying to surpass him. Shiozaki has only ever beaten Marufuji once in a singles match, and this was after almost fourteen years of trying, each match between them is always a case of Shiozaki trying to surpass Marufuji, and Marufuji being the wall he can never quite get around. Title match has been set for 5th August at Korakuen Hall.
Cards for sorrow: STINGER vs RATELS ends in tears
Despite their victory over STINGER in the elimination match on the 18th July at Korakuen Hall, Daisuke Harada, Tadasuke and YO-HEY all failed to take the belts from STINGER; Harada humiliatingly being pinned by HAYATA with the Headache. With YO-HEY and Tadasuke wondering where they go from here, there is one final chapter to the long struggle between STINGER & RATELS, as HAYATA has challenged Daisuke Harada for the IPW Junior Heavyweight title.
Harada it appears has accepted (anything to get his revenge on HAYATA one last time), with the title match being set for 10th August at the Yokohama Bunka Gym.
Katsuhiko Nakajima nominates new challenger for the GHC National, Kenoh
Following a massive tag which saw Kongoh take on AXIZ, Shuhei Taniguchi, Kaito Kiyomiya, Atsushi Kotoge and Hajime Ohara, Katsuhiko Nakajima decided that Kenoh would be the next challenger for the GHC National. Nakajima was convinced that Kenoh had been "smouldering" towards the belt, and on the microphone after the match dangled the belt in Kenoh's face, and with the traditional huge sarcastic smile on his face, asked Kenoh why he didn't put his name forward to challenge?
Kenoh asked Nakajima why he was asking him, was no one else interested in the belt? Nakajima could keep the belt, and Kenoh wasn't interested. However, Kenoh being Kenoh, had a change of mind and started feeling sorry for the belt, saying the next day on Twitter that it was "sad" and "crying" and that he would take it and make it shine. Title match has been set for 4th August.
"You really want to do this with the old man?" Kaito Kiyomiya vs Keiji Mutoh
Although he did better than last time, Kaito Kiyomiya was still obliterated by Keiji Mutoh during their tag match on the 18th July at Korakuen Hall, although Mutoh did not get the pin on him. Three on three has become two on two, and now Kiyomiya is looking for a singles match, which he asked Keiji Mutoh for after the match. Mutoh granted his wish, although he did ask why Kiyomiya wanted to fight an old man, and added that provided neither of them tested positive for Coronavirus, he would give him his singles match at the Yokohama Bunka Gym on the 10th August.
Farewell to Hitoshi Kumano
Hitoshi Kumano is taking an indefinite leave of absence from NOAH to have an eye operation due to an ongoing issue that has been affecting him since he was a trainee, and is now giving him double vision. He wrestled his last match (for now) on the 19th July, facing Naomichi Marufuji and Kinya Okada, while teaming with his hero, Takashi Sugiura. Kumano wore blue for Atsushi Aoki (even dying his hair blue) and wore a TMDK (The Mighty Don't Kneel) t-shirt to the ring, in honor of his old friends who called him "Little Brother". Kumano had been a trainee at the same time as they were in NOAH, and as he was the only trainee in the dojo, had gotten to know them well.
Kumano was defeated in his last match by Naomichi Marufuji (using once again "True Tiger King"), but this was all forgotten when he was helped up by both his partner and opponents, and he made a tearful farewell to them and to the fans, bowing to all four corners of the ring. Takashi Sugiura helped Kumano out and said of him backstage that in the dark days of NOAH when there was very little hope, Kumano had stayed as a trainee. He had NOAH love, maybe more than anyone else.
"Who's The Leader?"
Another spat broke out between Atsushi Kotoge and Seiki Yoshioka over who was the leader of FULL THROTTLE, to which Hajime Ohara (the true leader) said to settle this once and for all and to stop this arguing, he was proposing that they held playoffs, with the strongest member being crowned the leader. Kotoge thought this was a good idea, and Yoshioka added that they were settling this like only pro wrestlers can. The event will be held empty arena, and broadcast on WRESTLE UNIVERSE on August 1st at 12.00 JST. This will not be a free stream, and you will need to subscribe to the service; first month free, and then 900 yen per month.
EVENT RECAPS & POST MATCH PROMOS
Post match promos ~ NEW HOPE DAY 4, July 12th 2020
Event recap ~ STAY TOGETHER FOREVER NIGHT 1 18th July 2020 (Korakuen Hall)
Post match promos ~ STAY TOGETHER FOREVER NIGHT 1
Event recap ~ STAY TOGETHER FOREVER NIGHT 2 19th July 2020 (Korakuen Hall)
ELSEWHERE IN NOAH
~ Seiki Yoshioka went crashing through the announcers table after a misjudged moonsault at Korakuen Hall on 18th July.
~ Kenta Kobashi bought back the goatee he had in the early days of NOAH\closing days of his time in All Japan before walking out with Mitsuharu Misawa, when he commented NOAH at Korakuen Hall on the 19th. He says he is going to shave it off.
~ Naomichi Marufuji debuted a new move which he debuted against Go Shiozaki on the 18th July, which he has called "Real Tiger King", which involves a kick to the temple rather than the legs which is traditional. So far he has defeated both Go Shiozaki and Hitoshi Kumano with it.
CURRENT CHAMPIONS
THIS WEEK IN NOAH
Monday 20th July: Kenoh and Manabu Soya will be the special guests on BATTLEMEN
Friday 24th July: Kongoh produce "Diamond 2"
Friday 24th July: Go Shiozaki debut anniversary (2004)
Friday 24th July: Hajime Ohara (36)
BROADCASTS
NOAH "STAY TOGETHER NIGHT 2" at Korakuen Hall on the 19th July, will be broadcast on G+ on the 26th July at 11pm JST.
It has not been announced yet whether the Kongoh produce will be broadcast either live or at a later date.
LINKS
"I want to blow a breath of fresh air" Kiyomiya forms a new tag with former W-1 Inaba
Summer Soldier: "Sunny Day Service"; Yoshiki Inamura talks music 
"I don't want to end it with that alone" tagging with Kaito Kiyomiya, how will Daiki Inaba build his career at Noah?
Important request to everyone visiting Korakuen Hall 
"I want you to get rid of the anxiety of corona, and become 100% enthusiastic about pro wrestling", Kaito Kiyomiya
Destroy the ring? Noah's rising star Inamura battles with tag champion Rene
"I can only see Keiji Mutoh" Kaito Kiyomiya and the tag rematch on the 18th July at Korakuen Hall
"I couldn't stop my cold sweat…" an angry incident when out of ring dive by Seiki Yoshioka hits Kuniko Yamada
Picture credit: Noah GHC, PKDX
GIF taken from ABEMA