NOAH WEEKLY NEWSLETTER VOL.93 ~ 26TH JULY 2020
NOAH is putting some finishing touches on the build up to some big early August shows. Hisame brings us all the emerald information we could ask for!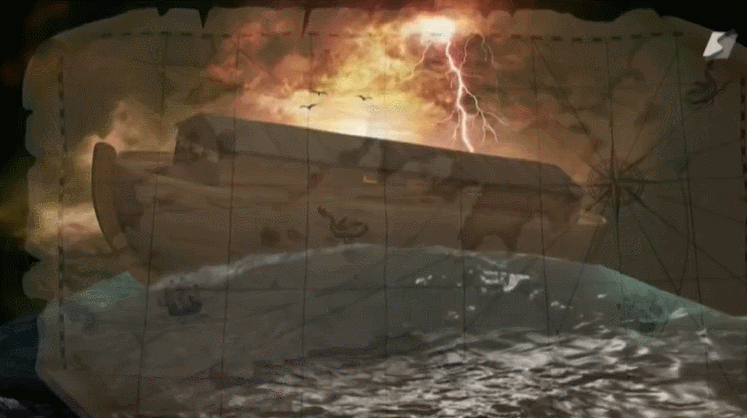 NOAH is putting some finishing touches on the build up to some big early August shows. Hisame brings us all the emerald information we could ask for!
NEWS
"DIAMOND2", Kongoh's second produce
Kongoh held their second produce on 24th July at Korakuen Hall. It was not a good night for them in terms of results as Nioh lost to Shiryu (who used a heel tactic to win), Yoshiki Inamura overpowered a veteran but in the end power lost to experience, and Manabu Soya had a epic battle with Shuhei Taniguchi but fell to him. Masa Kitamiya won against Daiki Inaba, and Kenoh defeated Haoh in the main event with the Dragon Suplex, which is a rare move for him.
When Haoh was being scraped up off the mat, Kenoh got on the microphone and instead of ranting against his enemies (real or mainly imagined), he said something surprising by thanking the president of LIDET ENTERTAINMENT (the former owners of NOAH), who was in the crowd. Kenoh acknowledged that although Kongoh were a unit born out of their hatred of LIDET, if it wasn't for LIDET then NOAH would never have reached this point. They were on the verge of collapse. Kenoh bowed deeply to thank Hiroyuki Suzuki, who rose from his seat and bowed back, and then said that he wanted to be on the very first show of the promotion that LIDET are planning on launching.
The event will be broadcast on Samurai TV on July 31st at 11pm JST.
EVENT RECAPS & POST MATCH PROMOS
Post match promos: "STAY TOGETHER FOREVER!" DAY 2 (19th July 2020)
Post march promos: "DIAMOND2" (July 24th 2020)
ELSEWHERE IN NOAH
~ All Japan will announce the participants for the rescheduled "Champion Carnival 2020" at 8pm JST on their official YouTube Channel on the 8th August. It is hoped that Takashi Sugiura, who was originally scheduled to take part, will be announced.
~ DDT'S Konosuke Takeshita shared a story of meeting Mitsuharu Misawa as a child when he attended a NOAH show. Misawa was a friend of a friend of his fathers, and he put the belt around young Takeshita's waist when they posed for pictures. Years later Takeshita was told that Misawa did not allow fans to wear the belt, and so he was very lucky.
~ Kaito Kiyomiya did a late night\early morning live stream from a very humid NOAH dojo. It was mainly him working out.
~ YO-HEY said dreamt he forgot how to sign his signature, and spent the next day practicing it.
~ Kamen Rider wished Go Shiozaki congratulations on his 16th anniversary in wrestling much to his delight. Katsuhiko Nakajima also sent him congratulations, Shiozaki said he was looking forward to spending the next sixteen years teaming together.
CURRENT CHAMPIONS
THIS WEEK IN NOAH
Tuesday 28th July: YO-HEY will be doing an online merchandise signing at 18:00 JST via the official NOAH YouTube channel
Thursday 30th July: HAYATA debut anniversary (2006)
Thursday 30th July: NOAH "SANCTUARY" at 19.00 JST
Saturday 1st August: "Who is The Leader" (Atsushi Kotoge and Seiki Yoshioka fight over who is the leader of the unit, while Hajime Ohara, the leader, proves his point). 12pm JST.
Sunday 2nd August: "NOAH THE SPIRIT 2020" at ShinKiba 1st ring, 11.30 JST
BROADCASTS
"NOAH SANCTUARY", "Who Is The Leader?", "NOAH THE SPIRIT 2020" will all be broadcast live on WrestleUniverse. These will not be free streams as far as I know, so you will need to subscribe to the service. 900 yen per month, with the first month free.
"DIAMOND2" the Kongoh produce will be broadcast on Samurai TV at 11pm JST on Friday 31st July.
NOAH's anniversary shows on the 4th and 5th August from Korakuen Hall will be broadcast live on G+ at 18:30 JST. Depending on your budget, you should consider subscribing to either iSakura or ForJoyTV. With ForJoyTv you can subscribe for a month (or longer), while iSakura will give you the option of a trial subscription for three days, if you just want it for these shows. I don't know if these shows will be put on WrestleUniverse (although I think it will be likely). Kenta Kobashi will be the special guest commentator for both nights.
LINKS
"I'm training my head for the monster battle" Go Shiozaki's confidence in the third defense with Marufuji 
"Make the poor belt shine!" Kenoh accepts the challenger nomination by National Champion, Nakajima
"Pro Wrestling with customers is deeply engraved", Noah's Marufuji talks about spectator matches for the first time in four months and changes in consciousness in ideals in the "Corona Era"
"I got it!" Kaito Kiyomiya talks about the challenge of "Keiji Mutoh's realm"
Noah Special Arena 30th July Club Citta Kawasaki event decided! Kaito Kiyomiya to appear in the main
Noah's Yoshinari Ogawa, who Jun Akiyama described as "The greatest authority", was once a young man in tears after a left elbow injury 33 years ago