NXT Minus 6: A Major NXT Alumni Returns To Full Sail!
Bradley Jay is in the house with your 6-point look at this week's NXT, including a major return to Full Sail?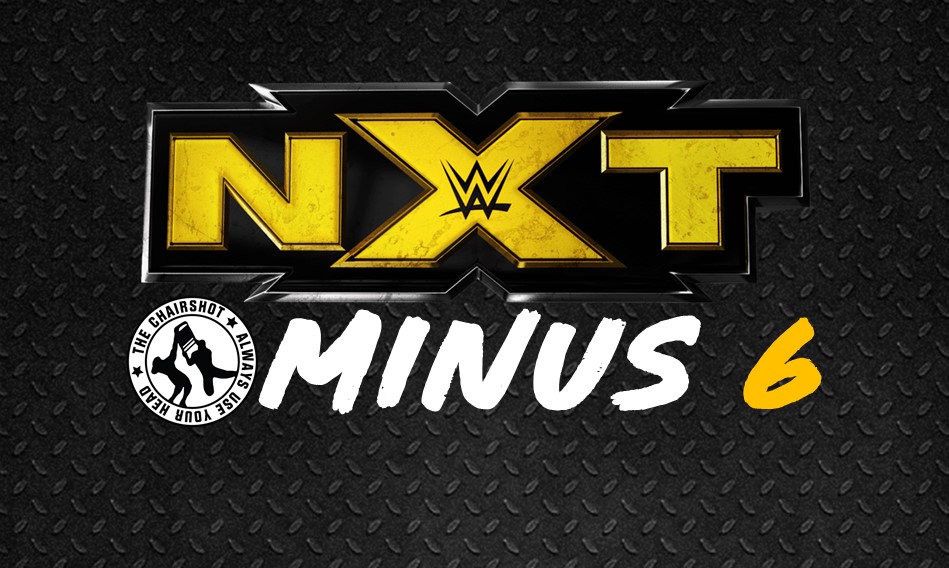 Bradley Jay is in the house with your 6-point look at this week's NXT, including a major return to Full Sail?
What happened on NXT this week? You can check out Mitchell's review for that. What did I think? Check it out now!
6. Wrestling 101 says a match needs drama. Nobody believes Dominik Dijakovic was winning in Keith Lee's first title defense. It was a good match and would have been infinitely better if they were fighting just for the North American Title. Even with shenanigans, I am willing to believe Dijak could have beaten Lee for one title.  
5. I like Tegan Nox the person much more than I like Tegan Nox the wrestler. Good personality. Great look. Not the best striker and even my 8 year old recognizes she was so much slower than Io Shirai. As much as the E will force the issue, she is not Becky 2.0. It was a 3 star match with a 5 star palm strike from Io. I'm already more excited about Shirai versus Dakota Kai. 
4. More Oney Lorcan versus Timothy Thatcher? Yes, please. If I saw Thatcher in public, I am pretty sure I wouldn't bother him for a pic. He looks like he goes to bed angry and wakes up even angrier. On the flip side, sometimes I play this game called "If you don't love ___________, you don't love wrestling." My answer is almost always Oney Lorcan.  
3. Another boring, pointless promo. I don't even care enough to find a pic or to even finish typing Legado de 
2. This week's That's Why I Love Wrestling goes to…Denzel Dejournette! Denzel knew he wasn't getting much time. He knew the match was for the sole purpose of building Lorcan versus Thatcher. He still went out there & showed us what he's got. I was impressed with his mat game & ability to grapple with Thatcher. He might not have grabbed the brass ring yet, but he sure was reaching for it. Nice work, kid. Now think about a different last name.
1. As for that major star returning to Full Sail…cue Sami Zayn's music! Zayn steps into the ring with mic in hand and addresses the crowd. "Many of you remember the name El Generico. I haven't spoken to him in years. I'm not sure if he is alive or dead. I do know this. He loved lucha wrestling. He loved wearing the mask. He loved the crowds, the passion, the spirit. I loved El Generico like a brother. That is why I will not tolerate Santos Escobar coming out here and making a mockery of lucha wrestling. I will not let him make a mockery of everything El Generico lived for. Santos, you are new here. You might not know the name Sami Zayn. But I promise you this (Sami stops to put on his lucha mask), after I get my hands on you, you will remember the name Hermano de Generico!" The crowd goes wild, Ole Ole Ole Ole!!!

Hey, a guy can dream.