Steve Cook's Fave Five: July 2020
Steve Cook jumps into July with is favorite 5 things, all thanks to Booker T!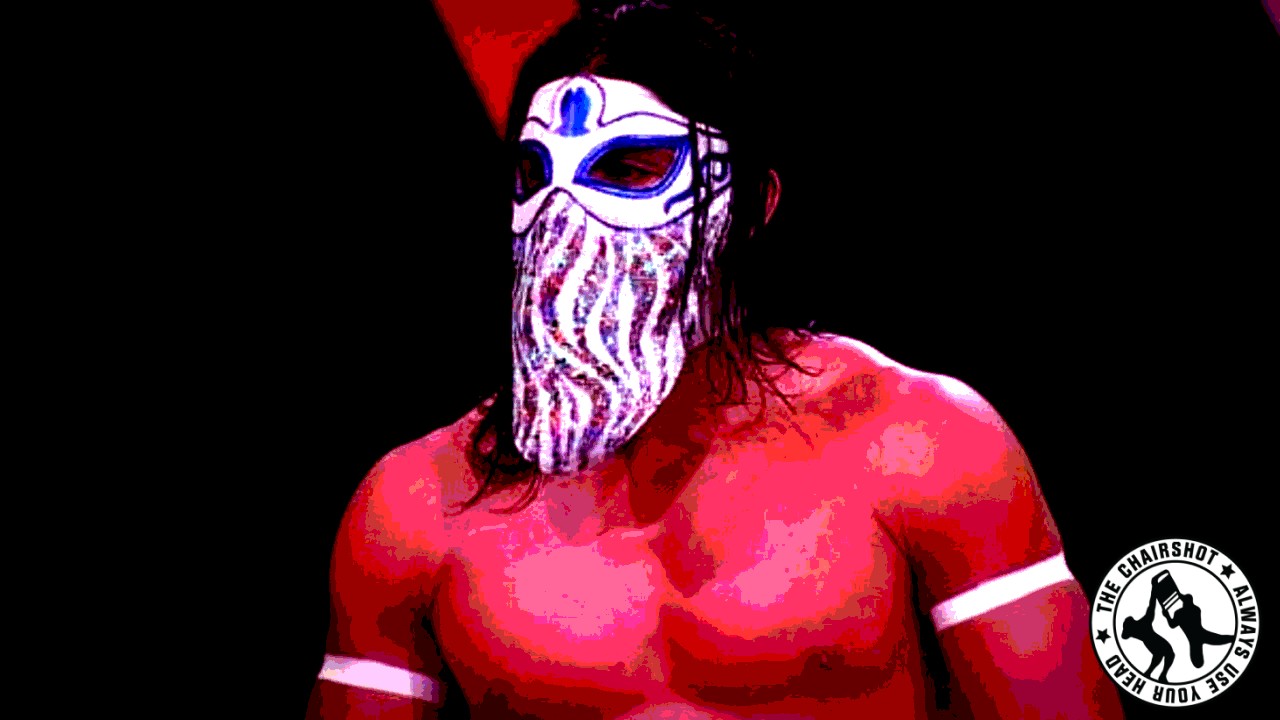 Steve Cook jumps into July with is favorite 5 things, all thanks to Booker T!
If you're anything like me, you're looking for some bright spots.
Fortunately, there are plenty out there to talk about. I know that most things about the world suck right now, and there's no sign that those things will get much better. We need to find some bright sides to get through, and even if some aspects of pro wrestling suck, there will always be some pro wrestlers to shine through. Booker T probably has his own Fave Five, but here are mine.
5. Deonna Purrazzo
I've gotten back into watching Impact Wrestling lately, at least when I'm at home to watch the show. There are some decent things on the show, but I would be lying if I said the highlight was anything but the Virtuosa. I've been impressed by Deonna Purrazzo since the first time I saw her, and have always assumed she would be one of the top female stars in the business. I saw nothing from her stint with WWE/NXT to convince me otherwise, but there wasn't much there. For whatever reason, WWE brass wasn't sold on her. I would tell you why if I had any idea why. Purrazzo has the work, she has the look, and from the limited chances she's had, she has the voice too. From everything I've seen, Deonna is the Total Package.
Deonna has outclassed everybody else in Impact so far. That might make some Jordynne Grace fans mad, but it's a true story. Purrazzo should be the next Impact Wrestling Knockouts Champion at Slammiversary, if not, she should be in AEW knocking on Hikaru Shida's door sooner rather than later.
4. Hiromu Takahashi
New Japan Pro Wrestling is back in full force with their New Japan Cup tournament. I won't tell you I've watched every match. I've watched the matches I wanted to see, and most of them involved the Ticking Time Bomb, Hiromu Takahashi.
Takahashi had an interesting road. His second round matchup with Yano sounds like a night off for most, but Yano terrorized Takahashi while he was a Young Lion. As much as Kevin Kelly wanted to tell us that Yano changed since then, Takahashi was not as sold. Frankly, as many times as random scissors appeared during the match, we can't blame Takahashi for not being sold. Takahashi vanquished that demon, then met BIG TOM Ishii. A tough draw, but Takahashi got through it somehow. Then he met up with Okada, and that was it because, well, it was Okada. Takahashi will need to pack on twenty or so pounds before he can beat Okada. I wish the American culture was as open to added weight as the Japanese culture is. All I know for sure is that Takahashi has an incredibly bright future.
3. Hikaru Shida
What do Penelope Ford, Britt Baker & Nyla Rose have in common, other than being viable AEW women's division heels? They each had the best match of their lives with Hikaru Shida. That's the common denomenator. When one of these hot AEW heels get to work with Shida, that's when everybody realizes how great they are.
Even that freaky Abadon stood out when she wrestled Shida. Anna Jay got a job after wrestling Shida. Let's be honest here. AEW's women's division got knocked early on, and people started buying in after Shida started making people. Every division needs somebody that can make everybody else, and that's what Shida is doing for AEW. While still being a credible champion.
2. Bandido
411 asked me if I could fill in for some of Larry Csonka's recapping duties. We all know nobody really can, and my schedule keeps me from covering most of the shows. I made a recommendation or two, and I also agreed to cover the ROH TV show since I knew I would be able to cover it for awhile. Not like the Cincinnati Reds will let me work for them anytime soon on a Saturday night, and you couldn't pay me to go into a bar on a Saturday night in this climate.
ROH has been presenting some best ofs lately, which makes regular viewers mad, but makes me happy because it lets me catch up! I was big into ROH in the 2000s, not so much in the 2010s. One of the first people I wasn't too familar with that caught my attention was Bandido. Dude had a killer moveset, a good look & a good mask. Then he got his own show, and I was impressed by everything he did. He even appeared on a show afterwards, and was still good. I am convinced that ROH should build around him. If you haven't seen Bandido yet, you really need to. I'm telling you, this guy checks all the boxes outside of that promo ability, and he's got some time to work on that.
1. Sasha Banks
Speaking of somebody that checks all the boxes. I kind of wanted to include Bayley, and Bayley has done a great job as a heel lately, but I also feel like Sasha warrants some individal recognition here. Y'all got mad at her for a minute because she walked out & somebody made up a story to explain it, but she's been better than ever since that walkout. Maybe that tells us people need time off? Makes sense to me.
There isn't a WWE Superstar more interesting than Sasha at the moment. She's got the Women's Tag Team Championship with Bayley. Bayley also has the SmackDown Women's Championship, so Sasha targeted the Raw Women's Championship. Makes sense. We're also working the slow build with Sasha & Bayley facing off. It's slow, but when it happens it'll matter even more, and at this point there's no reason for it to happen until there is an audience.
There's also the matter we discussed in a column a couple of weeks ago. Sasha was a class act while dealing with the Sammy Guevara issue, and that brought my respect for her to another level. As much as people wanted to disparage her character to me while she was on the outs with WWE, I always saw it as somebody standing up for herself. As far as I've seen, Sasha Banks is a person of character & dignity. That's what we need from a top star.