Tiffany's Take: Let's Talk About Burials
Are burials in wrestling a real problem, or the overreaction of fans? Tiffany has takes!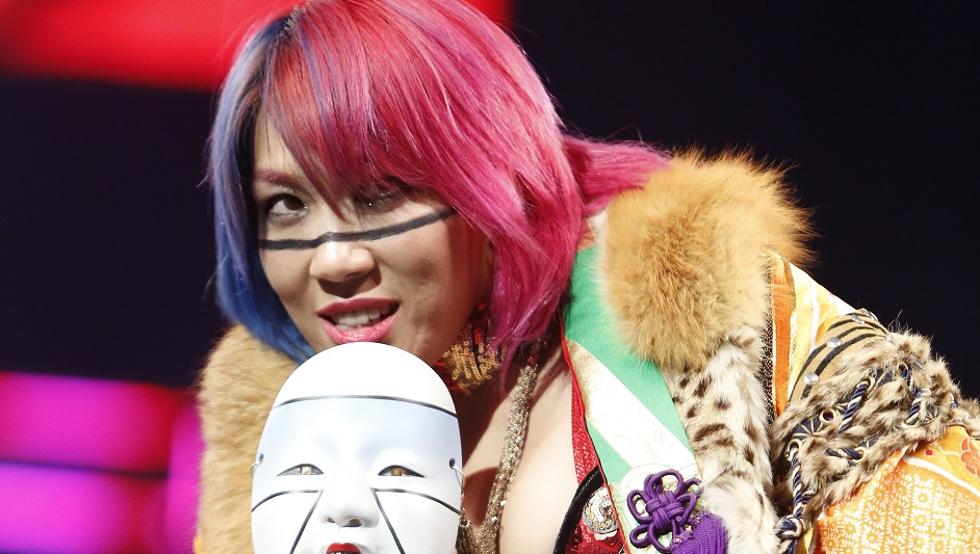 Are burials in wrestling a real problem, or the overreaction of fans? Tiffany has takes!
So, on Monday, July 27, Sasha won the RAW Women's Championship from Asuka, thus completing the Two Woman Power Trip the two had been planning since Sasha's return last August. It was a great moment for us Sasha Banks/Boss-Hug Connection fans, who have been waiting for Sasha to be Women's Champion again, and drooling over the prospect of a Two Woman Power Trip. However, as usual, the complaining started almost immediately: Asuka was buried! Asuka deserves better! Asuka needs to ask for her release and go back to Japan!
Chill. The. Fuck. Out!
Asuka wasn't buried, she wasn't even kicked with dirt. Yes, Sasha won, but she won by count-out because Bayley jumped Kairi Sane, thus causing Asuka to be distracted by her friend's injury and not able to get back to the ring in time. She couldn't have been more protected if they'd literally wrapped her in bubblewrap. It could be said that Sasha got the worst of it because, yeah she's champ again, but it wasn't a definitive victory. There was no Banks Statement, no clean, straight up, three count. She won on a technicality.
Let's refresh everyone's memory on what 'buried' means in professional wrestling. Buried is when someone is beaten clean and usually embarrassingly quickly and then kept off TV or only shown in dark matches. The person being buried usually gets little to no offense in. Usually, the person being buried is leaving the promotion and it's used to explain away the wrestler not being on TV. Think what WWE TRIED to do to Dean Ambrose back in 2019, first with poor EC3, then with McIntyre and Lashley, and Rollins, to some extent.
That's not what happened with Asuka.
Since she's debuted on the main roster, I can't think of more than a couple of matches where she's lost clean, either in singles or tag. The two I can think of were both against Charlotte Flair and one of them was the SmackDown Women's Title Match to set up the Winner Take All main event for WrestleMania, because WWE didn't trust that the women main eventing were enough of a draw. Even in her most recent title reign, Asuka has never lost clean, she's either lost on a technicality or because of a fast count. If she lost in a tag match, it was Kairi Sane, or some other partner that took the pinfall.
I think the reason people assume she's being buried is that WWE doesn't put titles on Asuka that often, and she also tends to get short title reigns. However, Sasha Banks hasn't been a Women's Champion since at least 2017-18 and her record of title reign lengths is pitiful and the Two Woman Power Trip storyline is more compelling than Asuka holding the title and waiting to see if Becky Lynch comes back from her maternity leave or waiting to see if Vince will do anything with Shayna Baszler.
Bottom line is: Asuka was NOT buried, WWE is building a compelling storyline for Sasha Banks and Bayley with this Two Woman Power Trip and we need to see where it goes. Knowing Sasha's record on rematches, Asuka could be RAW Women's Champion again, and the people crying about Asuka being 'buried' will be complaining about how Sasha was treated. Either way, we'll have to wait to find out.