Tiffany's Take: Let's Talk About Burials
Are burials in wrestling a real problem, or the overreaction of fans? Tiffany has takes!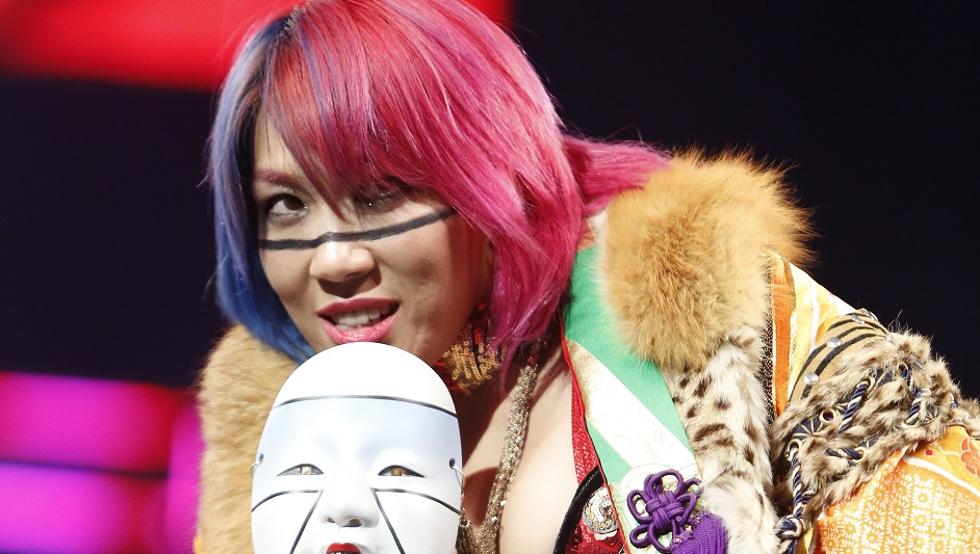 Are burials in wrestling a real problem, or the overreaction of fans? Tiffany has takes!
So, on Monday, July 27, Sasha won the RAW Women's Championship from Asuka, thus completing the Two Woman Power Trip the two had been planning since Sasha's return last August. It was a great moment for us Sasha Banks/Boss-Hug Connection fans, who have been waiting for Sasha to be Women's Champion again, and drooling over the prospect of a Two Woman Power Trip. However, as usual, the complaining started almost immediately: Asuka was buried! Asuka deserves better! Asuka needs to ask for her release and go back to Japan!
Chill. The. Fuck. Out!
Asuka wasn't buried, she wasn't even kicked with dirt. Yes, Sasha won, but she won by count-out because Bayley jumped Kairi Sane, thus causing Asuka to be distracted by her friend's injury and not able to get back to the ring in time. She couldn't have been more protected if they'd literally wrapped her in bubblewrap. It could be said that Sasha got the worst of it because, yeah she's champ again, but it wasn't a definitive victory. There was no Banks Statement, no clean, straight up, three count. She won on a technicality.
Let's refresh everyone's memory on what 'buried' means in professional wrestling. Buried is when someone is beaten clean and usually embarrassingly quickly and then kept off TV or only shown in dark matches. The person being buried usually gets little to no offense in. Usually, the person being buried is leaving the promotion and it's used to explain away the wrestler not being on TV. Think what WWE TRIED to do to Dean Ambrose back in 2019, first with poor EC3, then with McIntyre and Lashley, and Rollins, to some extent.
That's not what happened with Asuka.
Since she's debuted on the main roster, I can't think of more than a couple of matches where she's lost clean, either in singles or tag. The two I can think of were both against Charlotte Flair and one of them was the SmackDown Women's Title Match to set up the Winner Take All main event for WrestleMania, because WWE didn't trust that the women main eventing were enough of a draw. Even in her most recent title reign, Asuka has never lost clean, she's either lost on a technicality or because of a fast count. If she lost in a tag match, it was Kairi Sane, or some other partner that took the pinfall.
I think the reason people assume she's being buried is that WWE doesn't put titles on Asuka that often, and she also tends to get short title reigns. However, Sasha Banks hasn't been a Women's Champion since at least 2017-18 and her record of title reign lengths is pitiful and the Two Woman Power Trip storyline is more compelling than Asuka holding the title and waiting to see if Becky Lynch comes back from her maternity leave or waiting to see if Vince will do anything with Shayna Baszler.
Bottom line is: Asuka was NOT buried, WWE is building a compelling storyline for Sasha Banks and Bayley with this Two Woman Power Trip and we need to see where it goes. Knowing Sasha's record on rematches, Asuka could be RAW Women's Champion again, and the people crying about Asuka being 'buried' will be complaining about how Sasha was treated. Either way, we'll have to wait to find out.
Andrew's Top 5 Matches: Week Ending 5/9/2021
Now that April matches have been decided, we get two votes this article! April MOTY Pool and the Match of the Week! Did your favorite match make the list?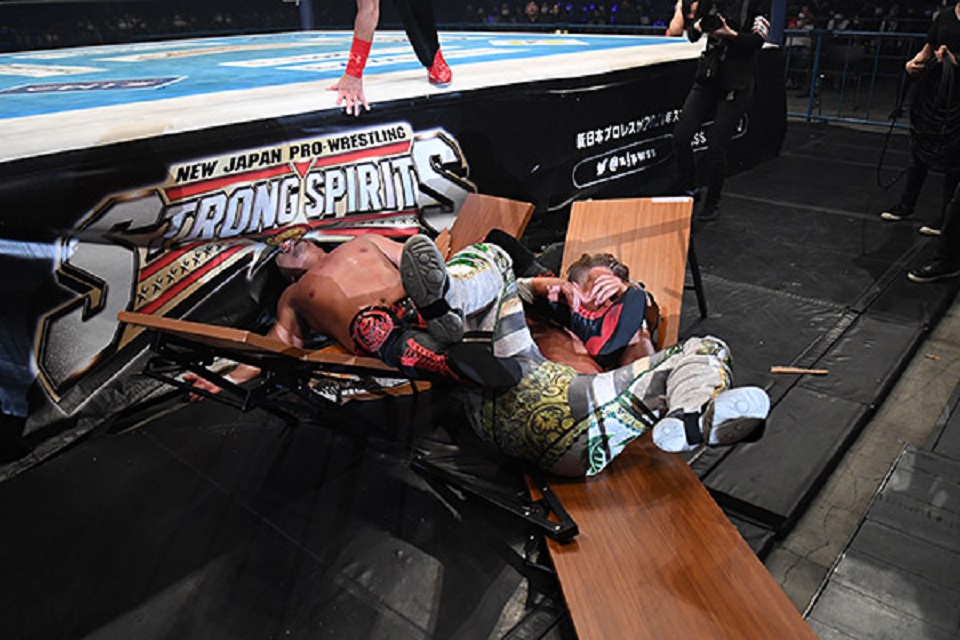 Now that April matches have been decided, we get two votes this article! April MOTY Pool and the Match of the Week! Did your favorite match make the list?
We've all seen the articles about Meltzer going crazy for one match from this week, so let's see if it wins or if anything else can hold a candle to it!
But first – Match of April Pool!
April MOTY Pool:
AEW Dynamite: Christian Cage vs Frankie Kazarian
NXT Stand & Deliver: NXT UK Championship: Walter (c) vs Tommaso Ciampa
WrestleMania: SmackDown Women's Championship: Bianca Belair vs Sasha Banks (c)
NXT: Cruiserweight Championship: Kushida vs Santos Escobar (c)
Impact Wrestling Rebellion: X Division Championship: Ace Austin (c) vs TJP vs Josh Alexander
WWE SmackDown: Universal Championship: Daniel Bryan vs Roman Reigns (c)
Out of the MOTY Pool, I'm going to vote for, Tommaso Ciampa vs Walter; but this is the most extensive list we've had for a monthly pool. Should be interesting to see if anything can surpass the WrestleMania week matches.
Now let's kick off May!
Quick Top 5:
NJPW Wrestling Dontaku: IWGP World Heavyweight Championship: Will Ospreay (c) vs Shingo Takagi
Rating: *****
AJPW Champion Carnival Finals: Kento Miyahara vs Jake Lee
Rating: **** ½
NJPW Wrestling Dontaku: NEVER Openweight Championship: Hiroshi Tanahashi (c) vs Jay White
Rating: **** ¼
AJPW Champion Carnival: Shuji Ishikawa vs Suwama
Rating: ****
AEW Blood & Guts: The Pinnacle vs The Inner Circle
Rating: *** ¾
Honorable Mentions:
NXT: NXT Women's Tag Titles: Candice LeRae & Indi Hartwell vs Ember Moon & Shotzi Blackheart (c)
Rating: *** ½
IMPACT: Moose vs James Storm
Rating: *** ½
NJPW Wrestling Dontaku: Iron Fingers from Hell Ladder Match: Tama Tonga vs Taichi
Rating: *** ½
AEW Blood and Guts: Cody Rhodes vs QT Marshall
Rating: *** ¼
AJPW Champion Carnival: Koji Doi vs Shotaro Ashino
Rating: *** ¼
NJPW Wrestling Dontaku: Tanga Loa vs ZSJ
Rating: *** ¼
WWE SmackDown: Cesaro vs Seth Rollins
Rating: ***
NXT: Timothy Thatcher & Tommaso Ciampa vs Grizzled Young Veterans
Rating: ***
NJPW Wrestling Dontaku: Suzuki-Gun (Minoru Suzuki, Yoshinobu Kanemaru & El Desperado) vs CHAOS (Kazuchika Okada, SHO & YOH)
Rating: ***
AJPW Champion Carnival: Yuma Aoyagi vs Kohei Sato
Rating: ***
NJPW Wrestling Dontaku: LIJ (BUSHI, SANADA, Shingo Takagi & Tetsuya Naito) vs United Empire (Great-O-Khan, Jeff Cobb, Aaron Henare & Will Ospreay)
Rating: ****
IMPACT: Trey Miguel vs Rohit Raju
Rating: ***
WWE Raw: Lashley vs Braun Strowman
Rating: ***
5. AEW Blood & Guts: The Pinnacle vs The Inner Circle
From Mitchell's Coverage:
MJF pulls as far back as he can, but Jericho still refuses! MJF lets go to STOMP the hand, SLAM it on the steel, and SLAM it again! MJF gets Jericho's arm and BITES it!! Then, SALT OF THE EARTH! Jericho continues to endure, their teams still brawl inside the ring, but MJF lets go to STOMP Jericho's arm again! MJF brings out the Dynamite Diamond Ring! DYNAMITE DIAMOND PUNCH!! Fans boo but Jericho being knocked out won't win this! Hager makes Wardlow endure an Ankle Lock, but MJF gets an idea. MJF sees there's no guard rails up there, and he grins. MJF stalks Jericho, fans freak out as he drags Jericho over and aims for the edge!
MJF tells Inner Circle to give up or he's throwing Jericho off!! Hager tries to get at them from below, PNP go from the outside, Sammy says MJF has to stop! Sammy is saying they give up!?!? The Pinnacle wins?!?
Winner: The Pinnacle
4. AJPW Champion Carnival: Shuji Ishikawa vs Suwama
From Mathew's Coverage:
Shuji would stomp Suwama down once he rolled back into the ring, but Suwama tries to fight back as Shuji catches him in an Anaconda Vice style while slamming him down onto the mat. Shuji turned it into a Cobra Clutch as Suwama is fighting to stay alive and eventually gets his foot on the rope. Shuji ran the ropes to try and Lariat the champ but Suwama would catch him to hit a Flatlinner, saving himself some time to get back some momentum, applying the Sleeper once again. Shuji was struggling in the hold as Suwama turned him around to try and hit the Last Ride but fails to do so when Shuji flips him over. The two slowly get up and start hitting each other back and forth but Shuji would hit multiple forearms as Suwama collapses onto the mat. Shuji tried to lift Suwama but Suwama reverses it into a Suplex! Suwama is making a comeback, delivering double-handed chops to Shuji before tossing him into the ropes to hit a Lariat and covers him but Shuji kicked out. Suwama lifts Shuji for the German Suplex and charges at him for another Lariat, covering him again but Shuji kicked out again! Suwama hits the Backdrop as Shuji kicked out again but Suwama turns in into a Sleeper Hold once more as Shuji looks to be in trouble but he lets go to pin him as Shuji barely kicked out! Suwama is getting annoyed and picks Shuji up, leading to the two exchanging blows again, both men being stiff towards one another until Suwama attempts the Discus Lariat, Shuji ducks it to hit the Dragon Suplex and tops it off with a Tsunami! Shuji delivers multiple knees to Suwama while he was on his knees, struggling to get up until Shuji picked him up for the Fire Thunder and Suwama kicked out at two! Shuji hits a Kamigoye and then a Tsunami, only for Suwama to kick out at two again! Suwama was struggling but Shuji would hit the Giant Slam onto Suwama, pinning him for the victory, and eliminating the Triple Crown Champion!
Rating: Shuji Ishikawa via Giant Slam
3. NJPW Wrestling Dontaku: NEVER Openweight Championship: Hiroshi Tanahashi (c) vs Jay White
From My Results:
Tana and Jay start off with their pose down as Jay continues to insult the aging Ace's physique. The entire story of this match, was both men breaking each other down and playing with the fact they've gotten one another to tap out in the past. The Reverse Figure Four of Jay's that he calls the TTO (Tana Tapped Out) and the Cloverleaf of Tanahashi's that he referred to as the JTO (Jay Tapped Out).
Both men went after the legs, which is always amusing to watch Tanahashi go after someone else's knees. Jay locks in his submissions early, but Tana fights out, Tana hits two High Fly Flows on Jay's legs causing him to audibly scream. Tana locks in the JTO, but Jay fights off. Sling Blades, Dragon Suplexes, Shutdown Suplexes, Blade Busters and Dragon Screws, all helped to tell the story of how they tried to break one another down.
Gedo feigns getting inside, but Tana cuts him off with a Dragon Screw, Jay scoops the Ace in a Roll-Up but only for 2. Tana gets out of it and tries to get position on Jay for a Dragon Suplex, but Jay keeps struggling to the ropes, stops, pivots and hits a Blade Runner out of nowhere! Jay White is the new champion!
Winner: Jay White via Blade Runner
2. AJPW Champion Carnival Finals: Kento Miyahara vs Jake Lee
From Mathew's Coverage:
The two are now in the ring as Kento hits the Blackout on the back of his head, Jake flopping down on the mat, Kento tossing him into the ropes as Jake catches him with a beautiful Leg Lariat as they both go down. Jake delivers another knee to Kento's gut as he tries to fight through the pain but Jake kicks him in the gut to pin him as Kento kicked out at two. The two exchange blows once Kento has a burst of energy as Kento kicked him in the face before running the ropes, getting caught with a Giant Killing as Kento goes down but kicked out again! Jake goes for the D4C as Kento reverses it into a German Suplex, hitting another Blackout. Kento tries to hit the Shutdown German Suplex Hold but Jake reverses to knee his gut again. Jake hits Kento repeatedly in the face and chest with knee strikes until Kento was knocked out, Jake waiting for him to get up as he went for the D4C but Kento reversed it into a Small Package as Jake barely kicked out! Kento finally hits the Shutdown German Suplex Hold onto Jake but Jake would kick out! Kento couldn't believe it as he tries again, he has it locked in but Jake is struggling till he reaches the ropes with his teeth. Kento quickly pulled him in the center, still having it locked but breaks free, only to get hit with another Blackout! Kento goes for one more as Jake roundhouse kicks him in the head twice, and catches him to hit the D4C as he pins Kento in the ring to win the Champion Carnival!
Winner: Jake via D4C
1. NJPW Wrestling Dontaku: IWGP World Heavyweight Championship: Will Ospreay (c) vs Shingo Takagi
From My Results:
Shingo breaks the assault, they trade a little and he finally gets more space after he grabs Ospreay's foot and just flips him twice in the air, which he did in a previous match of theirs. Takagi and Ospreay have an amusing Table fight, where Shingo's Sabu style approach of throwing it, wins the tussle. Chekhov's Gun is established with both tables being set up but not used right away.
Shingo uses them about 8 minutes later as he drives Ospreay through both with Made in Japan/Last Falconry which almost results in a countout victory. As soon as Ospreay slides back in, Made in Japan again, and this time a near fall. The callbacks come back in spades in the match, notably, Shingo learned from the flipping through the Pumping Bomber spot. As Ospreay flips and goes for the Oscutter, Shingo waits and catches him in his own Cutter. Super Oscutter countered with TTR. Shingo even pulls out the Poison Rana again to stop Will from trying another Oscutter.
This becomes a real test of willpower when we get to the point where they just absorb the shot and fire back. Lariats, kicks, Headbutts, great stuff as Shingo slips Stormbreaker, hits the Yukon Lariat, but Ospreay responds with the flying Blackout style Knee Strike. More back and forth, but Chelsea Grin dazes Shingo enough, Ospreay hits a Rainmaker, to set up for the Hidden Blade and then Stormbreaker!
Winner: Ospreay via Stormbreaker
Thoughts:
Now even Meltzer added to the hype of the fourth installment of Shingo versus Ospreay; and I can't argue that. As much as I really enjoyed seeing Jake HOPEFULLY take his final step towards being crowned champion and Jay White continuing to embarrass Tanahashi and call out the NJPW heroes…I can't get passed how good Shingo and Will was.
Plus let's also assess, Blood & Guts was a spectacle, but also a comedy of errors. So many trips, dumb spots, stall spots and the finish was lame. I don't just mean the cardboard, I mean the entire climb up the cage thing. It wasn't built well, it was corny and Jericho stalling the climb until they came out of commercial was obvious and laughable. While it was entertaining from a spectacle perspective, it wasn't anything special and towards the bottom of the many versions of WarGames.
Remember to vote for the match of April and the week!
News From Cook's Corner 5.10.21: Setting Wrestling Back Thirty Years
Opinions, contracts and free ideas! Steve Cook puts in the good work this week to bring all the wrestling news!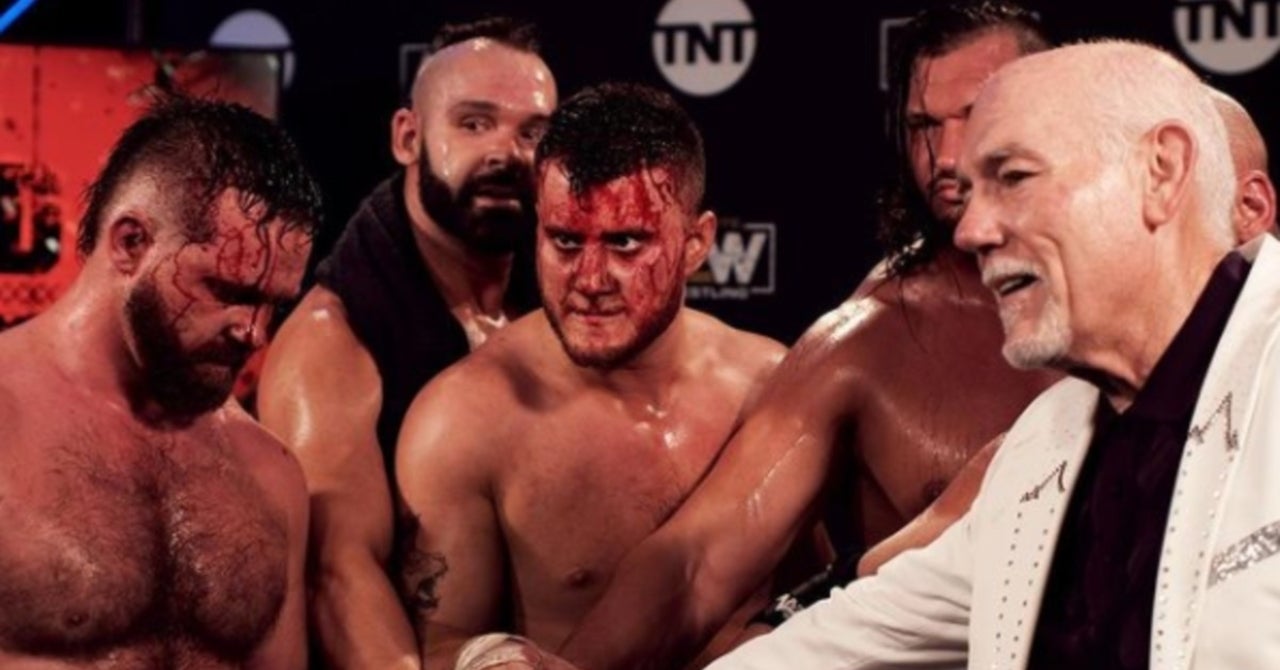 Hi, hello & welcome to News From Cook's Corner! There's a lot going on in the world of wrestling, but this is the time of year when my thoughts start to turn to other things. The best postseason in sports is about to start up, and the Nashville Predators are going to be part of it! Maybe not a significant part of it, as they play the Carolina Hurricanes in the first round, and that bunch of jerks has had the Preds' number this season. Doesn't matter though, once the postseason starts the series record is 0-0 and anything can happen.
Hockey's one of my more recent fandoms. I watched a little bit as a kid, but didn't really delve into it until early last decade. The Voodoo Penguin & I were doing a sports podcast on offtheteam.com during one of my hiatuses from wrestling writing, and the otters wanted to hear us talk about hockey. Good percentage of Canadians on the website. At first I let Pengu handle that portion of the show, but then I decided I needed to have opinions as well. So I decided to follow the Nashville Predators, whose games I could watch on Fox Sports South, and who Jeremy Lambert told me was a good pick. Still not sure if he was trying to help or hinder me on that one, but it's worked out well for the most part.
Eventually, I started writing about the Preds' big matchups on the dearly departed Ultimate Sports Blog, and I used that as a springboard to start writing for Predlines. That's right, your boy wrote about hockey pretty regularly for a couple of years there. That kind of tailed off when my wrestling work picked back up. The Predators' Stanley Cup window closing gave me less to be excited about…and to be quite honest, I'm not enough of a hockey expert to intelligently write about it for a site with any kind of a wide reach. It was fun to talk to people from Finland about the Preds, though.
Also, I did just win my third straight OTT Fantasy Hockey Championship. Fourth in five years. So maybe I'm not giving myself enough credit.
Sometimes I think about getting back into the hockey writing thing. It would take a lot of study for me to feel as comfortable about my hockey expert takes as I do about my wrestling expert takes, or even my opinions on baseball & football, all of which are picked up from over thirty years of observation. We'll see if things slow down for me on the wrestling front. I'll stop there before I get too cryptic referencing current issues & my future here & elsewhere.
Here's some wrestling news & stuff!
Blood & Guts Set Wrestling Back Thirty Years
AEW had their big Blood & Guts match last Wednesday. Everybody saw it, everybody had their opinions about it. Including WWE management. PWInsider heard from a member of management saying that the match set the business back thirty years. They also heard from a wrestler that loved it and wished they could do something like that. Ringside News heard from somebody on WWE Creative saying it set a bad image for the industry.
None of these things surprise me. From what we know about the thoughts & opinions of certain members of WWE management, we know that they're going to hate a bloodbath. That's just not Vince McMahon's bag these days, or Bruce Prichard's. Obviously blading right on camera in front of God & everybody isn't a good look even if you like blood with your rasslin. I'm not even sure they would care about the finish looking fake as all hell, but that probably didn't help things.
It also doesn't surprise me that wrestlers would love it and want to take part in something like that. People of my age & slightly younger that grew up watching this stuff saw Steve Austin bleeding buckets every month on PPV. We saw ECW. Understandably, a good percentage of people that get into the business wanting to be a pro wrestler want to do all the things that their childhood heroes did. Including bleeding buckets and taking bumps off of high places.
It's all good soundbites that make for good clicks, but nothing that should surprise anybody. Or really affect your opinion on the match, which is what matters. Not Vince's, not Bruce's, not Jericho's or Cornette's. Yours.
Oh, and I can no longer keep track of whether setting things back thirty years is a good or a bad thing. Thirty years ago, the Reds were coming off of a World Series win. I wouldn't mind going through that again!
Where is Bryan going?
This one came as a bit of a surprise. Largely because we've been conditioned to not care about match stipulations where a WWE Superstar has to leave a TV show if they lose. They just pop up on the other show! When Daniel Bryan had to beat Roman Reigns or leave SmackDown, most of us figured he would pop up on Raw soon enough, or maybe even NXT. No big deal.
Turns out that it might actually be something of a deal. Fightful reported last week that Bryan's WWE contract actually expired, and he's currently a free agent. If I was a younger man, I'd be getting all excited about this. I'd be doing Top 5 columns on who I'd like Bryan to wrestle in a prospective future that didn't involve WWE. Unfortunately, I'm an old man that has a pretty good idea where all this is going.
Bryan will take some time off, which he deserves to do. He's a father of two little girls that's put in more than enough time wrestling for our pleasure. Then, he will return to WWE because…well, why wouldn't he? Say what you will about WWE and how they utilize certain performers, but I can't really argue that they've done Bryan wrong since his return to in-ring action. Sure, things could always be better, and they could have let him be the WWE & Universal Champion for the past several years uninterrupted. And sure, there are likely plenty of people out there that Bryan would love to wrestle, and places that either he hasn't been to or hasn't been to in awhile.
Will he scratch that itch? I know a lot of you would like to see it. Heck, I would too because it'd ne something interesting to talk about. But at the end of the day, WWE will be his home. Don't let yourself get all hot & bothered by the idea of something else happening. Think about the great things that are actually happening in life, not the ones you make up in your mind.
OK, so here's one that I'm making up in my mind…
Free Idea for Ring of Honor
Here's something I've been thinking about for a little while now, and Bryan theoretically being available to do things just increases my thought that this should happen. Samoa Joe recently got released by WWE. CM Punk doesn't seem to be doing anything. And now we have Bryan.
Originally, I thought that there wouldn't be a more fitting trio for a first Ring of Honor Hall of Fame class than Joe, Punk & Homicide, who recently came back to the company. Add Bryan to that group, and it's a perfect foursome.
Book it, Lizardman! It's going to be the twentieth anniversary next year. Time y'all did something to honor your past. We might have scoffed when TNA started doing theirs, but that was like a decade ago. Now is the time.
Japan has COVID
The attention of the world will turn to Japan as we reach the summer months. As we know, the Summer Olympics are set to take place in Tokyo. Delayed last year due to the pandemic, athletes across the world are excited to finally compete for a gold medal while fans across the world are excited to cheer their countries on in a bit of national pride & escapism.
Unfortunately for the athletes and the fans, the pandemic that caused the event's postponement in 2020 still has quite the foothold across the world, including Japan. For evidence, look no further than New Japan Pro Wrestling. NJPW's Wresting Dontaku events were marred by nine wrestlers testing positive for COVID-19. Fortunately, the wrestlers involved are only experiencing mild symptoms or are asymptomatic.
The company had already postponed a pair of stadium shows in Yokohama & Tokyo due to the Japanese government's state of emergency being extended through the end of May. Shows scheduled at Korakuen Hall this week have been cancelled, and the next show on New Japan's schedule that hasn't been cancelled or postponed yet is set for May 22 in Aichi. Three Korakuen Hall shows follow in the days after.
It'll be interesting to keep an eye on New Japan and other wrestling feds over there over the next several weeks, and not just because every match that takes place in Japan is automatically two stars higher than equivalent matches anywhere else. Hey, I don't make the rules on that.
AEW Going Full Capacity
While shows in Japan are getting cancelled, American promotions are going full speed ahead. All Elite Wrestling announced that their Double or Nothing show happening on May 30th will have tickets available for the full capacity of Daily's Place, which is just over 5,000. Will they have that many? It's a great question. The Blood & Guts show drew 1,600 fans to Daily's Place, which was a bit below the 2,500 that AEW was hoping for. Double or Nothing does have the advantage of being on a holiday weekend, and AEW will be holding another TV taping on Friday & a fanfest on Saturday to try & draw people in for the whole weekend.
Will it work? I mean, maybe. If there are enough people in the surrounding area that love them some Orange Cassidy, maybe a match between him & Kenny Omega draws people that might be on the fence? It'd be something different. Dr. Britt Baker's coronation as AEW Women's Champion could draw a pretty good house. I get the feelling the house won't quite be full, but it'll look & sound good enough on PPV.
I do wonder how interested wrestling fans are in going back to shows. Me, I had dose one of the vaccine this past Tuesday, and am getting dose two on the 25th. Once that's all done, Chairshot management can fly me out for live coverage whereever. I'm ready for it. Give me the blood, the sweat & the beer of live rasslin!
Tessa & Daga Aren't Heading to AEW, We Swear
After reports came out last week that Daga & Tessa Blanchard were in talks to come to AEW, Dave Meltzer poured some water on the fire & reported that they're not close to being signed right now. AEW has apparently taken heed of the online heat and opted to keep Tessa off their radar. Which had to be a tough thing for Dave to report, as he's a pretty big fan and has probably talked Tony Khan's ear off about it.
I'm still expecting them to pop up somewhere in 2021. It's gonna happen, people will be mad for a few minutes, then they'll move on to something else. I just wish we'd fast-forward this deal so we can move on already.
The Return of the Greatest Authority Figure in the History of our Great Sport
No, not Mr. McMahon. Not Eric Bischoff. Not even Teddy Long, though it was nice to see him on this week's SmackDown. Nah, we're talking about the ringleader of Lucha Underground, who's apparently now the ringleader of Azteca Underground.
OMG!!! It's Dario Cueto!!! #MLWFusion pic.twitter.com/CM2lDF384m

— 𝐉𝐚𝐯𝐢𝐞𝐫 𝐃𝐫𝐚𝐕𝐞𝐧 (@WrestlingCovers) May 6, 2021
Dario Freaking Cueto is back in pro wrestling, via MLW. They're going full steam ahead with this Azteca Underground business, and you can't really do something like it without having Dario involved. It's a good reason to be interested in MLW & what they're doing, and I for one like having multiple wrestling promotions to be interested in.
The only downside is that Dario being here means that Salina De La Renta is gone, which is a shame because I haven't gotten to know her too well. From what I've seen she seems like somebody I'd like to get to know too well.
My contracts up !!! Thank you @MLW world, I'll never forget where I came from.

… but where am I headed ???

Tag your favorite promotion, we looking for GOLD 😏🥂 pic.twitter.com/HQvDR8Anam

— Natalia Class (@salinadelarenta) May 7, 2021
So hopefully she'll pop up somewhere else. We can only hope!
OVW's New Championship Grinds My Gears
Our friends down at Ohio Valley Wrestling have been making some waves lately. They're expanding their TV footprint across the Commonwealth of Kentucky. Their live weekly show on FITE is expanding to two hours. Lots of stuff going on down at Davis Arena in Louisville.
When you're growing and expanding your wrestling company, you need more reasons for your wrestlers to fight. New championships! They debuted one last week on TV, and it got rave reviews from the wrestling media.
@KySportsRadio @TheRealAlSnow @MMelchor

Watched this week's episode of @ovwrestling, and let me just say this….

That new Kentucky Heavyweight title belt is pretty sharp. That thing looks fantastic. pic.twitter.com/sUq3KCRWCr

— RyanKBoman (@RyanKBoman) May 10, 2021
A Kentucky Championship. Now that's pretty cool. I don't think the Commonwealth has ever had its own wrestling championship. There have been plenty of Southern Championships, and Tri-State Championships, but never a Kentucky Championship. Kudos to OVW for establishing this.
However, there is one thing about this new title that just doesn't sit right with me. I'll be honest with you guys…I'm past caring too much about belt designs. I know it's a hot topic among 75% of pro wrestling fans, who all go crazy every time a new belt is introduced and either talk about how great or how terrible it looks. At this point in my life, I really don't care too much about all that. I've accepted the fact that the Winged Eagle & the Big Gold Belts are part of my childhood, and nothing these companies produce today will ever match them in my mind's eye. It is what it is, and I'm not going to waste my time worrying about it.
Except when it comes to this new Kentucky Championship. Since it's representing the state I've called home for almost thirty-seven glorious years, it means a little more to me. I also have a good amount of loyalty to the city of Louisville, where OVW is based and where I spent four of the best years of my life. So this title needs to look like something that represents me, the state & the city.
Instead, it represents the University of Kentucky. We know why it's this way. Matt Jones, one of the fellas owning OVW these days, is mostly known as the creator of Kentucky Sports Radio. For those of you outside the state that aren't familiar, it's basically the sports equivalent of Fox News, with UK sports teams & fans playing the role of the Republicans. Jones made a nice chunk of change off of these delusional bluenecks, which I'd resent if he wasn't using for something useful like keeping OVW going.
But man, when I lived down there and was a younger man that was even more territiorial about these things than I am now, I really disliked people that insisted on rooting for UK and wearing their stuff all the time while living in Louisville. Some of them would even go to Louisville games wearing UK gear, which I never understood. Why not spend your money on going to UK games instead? Nah, you gotta wear your blue & white to the Louisville game, and put your blue & white on a Louisville promotion's championship.
A damn shame is what it is. The only thing we can do now is have a U of L fan win it and slap a big ol' Cardinal sticker on it.
Thanks for reading! Until next time, keep your stick on the ice.