Tiffany's Take: Wrestling Drama and Problematic Superstars
Tiffany Takes a look at the recent developments regarding Tessa Blanchard, and wrestling's willingness to employ and push "problematic" superstars in the past.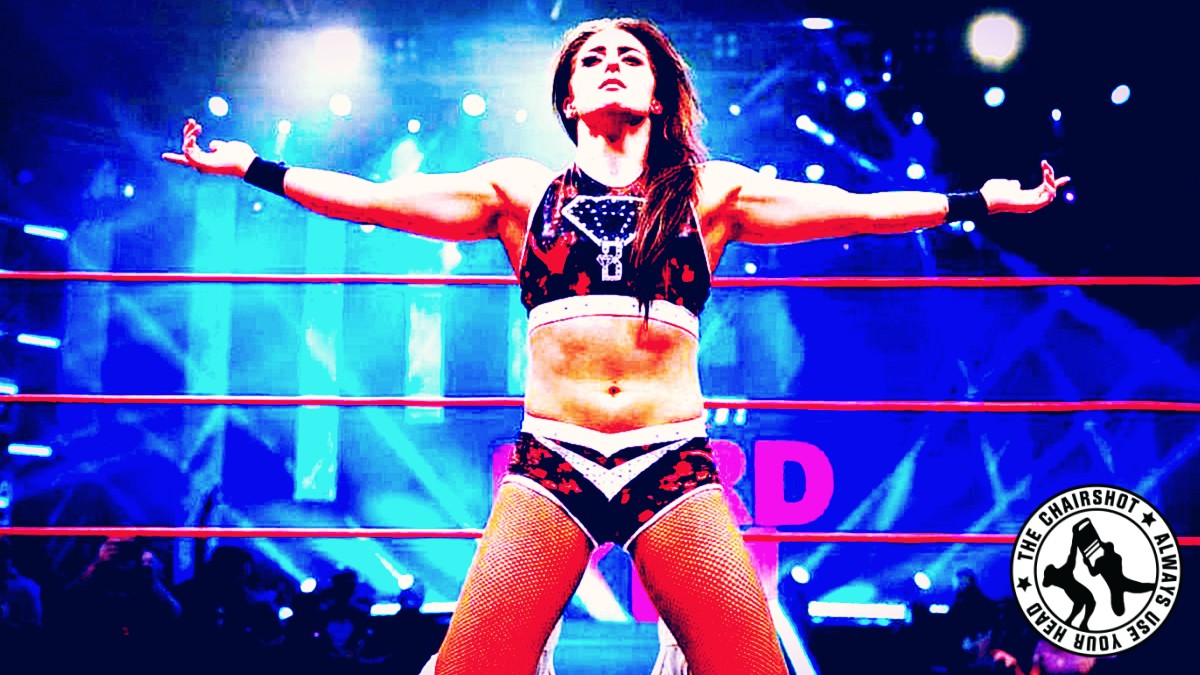 Tiffany Takes a look at the recent developments regarding Tessa Blanchard, and wrestling's willingness to employ and push "problematic" superstars in the past.
Well, this is NOT the article I intended to write this week, I'm gonna be honest. I actually had one partially typed out about the differences in response to the COVID-19 pandemic by WWE and AEW, but all the drama going on in the wrestling world made that tough.
We've all heard about the accusations coming from the Speaking Out movement and the stories of horrific abuse and exploitation in the wrestling business. I'm not here to talk about that situation or the accusations. I will say that it's clear that Professional Wrestling has a HUGE cultural problem that needs to be addressed, NOW, or it will kill the business off once and for all, and WWE will get swept up with it.
Also this week, WWE's practice of only temp checking and asking a few questions from a questionnaire, which is basically the same thing I have to do every day at my job as a bakery clerk in a grocery store, and NOT running actual COVID-19 tests, which AEW has been doing since the start of the pandemic, bit it, and AEW, in the ass. Turns out, at least 18 WWE talent and employees, and who knows how many before the testing started, have COVID-19, one of them being Renee Young, WWE interviewer and spouse of AEW Champion, Jon Moxley, causing Moxley to pull out of 6-23's Dynamite/Dark taping to care for his wife, and protect the AEW roster. Also affected was AEW's QT Marshall of the Natural Nightmares, though his exposure came through someone who is not in the wrestling business.
Then came the biggest shock, at least so far, Tessa Blanchard, third generation superstar, and the first woman to hold a World Heavyweight Championship, was unceremoniously fired from Impact Wrestling, and stripped of the World Heavyweight Championship. According to sources in Impact, Blanchard refused to send in promo videos from Mexico, where she's been residing, and there are claims she was holding the title hostage. Speculation has been rife as to where she'd end up next and if any wrestling promotion in the US would want to sign her.
If you aren't up to speed on the whirl of drama that surrounds Tessa Blanchard, let's take a look. The first controversy I really heard about was the accusations of racism and bullying that came out just before Blanchard won the Impact World Championship. Blanchard denied the charges and a couple of people came to her defense, namely Moose and Scorpio Sky, but they were about the only ones. It was also rumored that she gave Dave Meltzer spoiler results of the first Mae Young Classic. It's also been pointed out that she's had several tryouts with WWE and a formal offer had never been made, allegedly because of her poor attitude. With all that, would anyone hire her? Well, yeah, they would; or, at the very least, it would be given serious consideration.
It should be pointed out that when Tessa tried out for WWE, she was an amazing talent in a field full of amazing talents, a poor attitude may have played a role, but that was probably not the only reason. Now, things have changed. Tessa is an 18 time Women's Champion across several promotions, she's a proven talent who can have great matches with anyone, and was a draw in a major promotion. She is also the first, and only, woman to hold a World Heavyweight Championship in a major US promotion, and successfully defended it against in both intergender, and in the Knockouts Division. On that alone, she's a very attractive signee for any promotion.
The downside is all the baggage. Even if you don't believe the numerous claims of racism and bullying, it's clear from the Impact situation, that Tessa Blanchard is, to put it nicely, a person who can be difficult to work with, and has a streak of immaturity and arrogance that's going to cause problems. That doesn't mean she won't be signed, and she won't be the first problematic person to be signed to WWE or AEW. It should also be pointed out that the rumor that Impact wants her to sign a non-disparagement agreement in her release contract, puts a sinister slant on the framing of the situation between Tessa and Impact as Tessa being difficult.
Let me put this a little bluntly: If wrestling promoters, or any business person, turned their noses up at every prospect that was the least bit problematic, there would be no business. Professional Wrestling has long been a home for oddballs, weirdos, and assholes, alongside and including, the great wrestling talents. Just off the top of my head, the people that were known to be problematic* or were discovered to be problematic, and were able to keep getting hired by wrestling promotions are: Johnny Valentine, CM Punk, Austin Aries, Stone Cold Steve Austin, Kerry Von Erich, The Iron Sheik, Bruiser Brody, The Fabulous Freebirds, Jim Cornette, Shawn Michaels, Hulk Hogan, Jeff Hardy, X-Pac, Scott Hall, Kurt Angle, Sid Vicious, Lars Sullivan, Sunny, Paige, Lex Lugar, Roddy Piper, Fabulous Moolah, and Ultimate Warrior, and this list doesn't include the outsiders that crossed over with wrestling such as Mike Tyson, Billy Martin, Floyd Mayweather, and Muhammed Ali.
*- I'm defining problematic here as people who were known to have issues outside of the business, were difficult to work with, or held and voiced controversial opinions before, during, or after their career and were brought back for various reasons.
I can hear you asking 'What the fuck does that have to do with Tessa Blanchard and her messiness?', well, all these people were draws in some form or fashion in the promotions they worked for, and their issues were known about, by and large, and promoters brought them back because they were talented and drew money, or had knowledge and skill in the business that made them valuable assets. If WWE or AEW think they can make money off of Tessa Blanchard, they'll sign her, even in this current climate, and do their best to mitigate the damage all her baggage could do. AEW is seriously in  need of a big name STAR to build their Women's Division around going forward, Tessa could fill that role, even in the short term.
Is that the right thing to do? Personally, no. As I said above, it's clear that Tessa Blanchard isn't an easy person to work with, and she has issues that don't make her an attractive addition to anyone's locker room. However, what she could bring to the table in terms of her talent and now proven drawing power is probably going to be enough to get her a new gig at either WWE or AEW. I'm not saying it'll be long-term unless Tessa does a lot of maturing, but don't be surprised if she shows up in either promotion in the future.