Andrew's Impact Wrestling Results & Match Ratings 8.11.2020
With Emergence on the horizon, we have to figure out exactly what matches are happening. How does Impact set up for their two week special?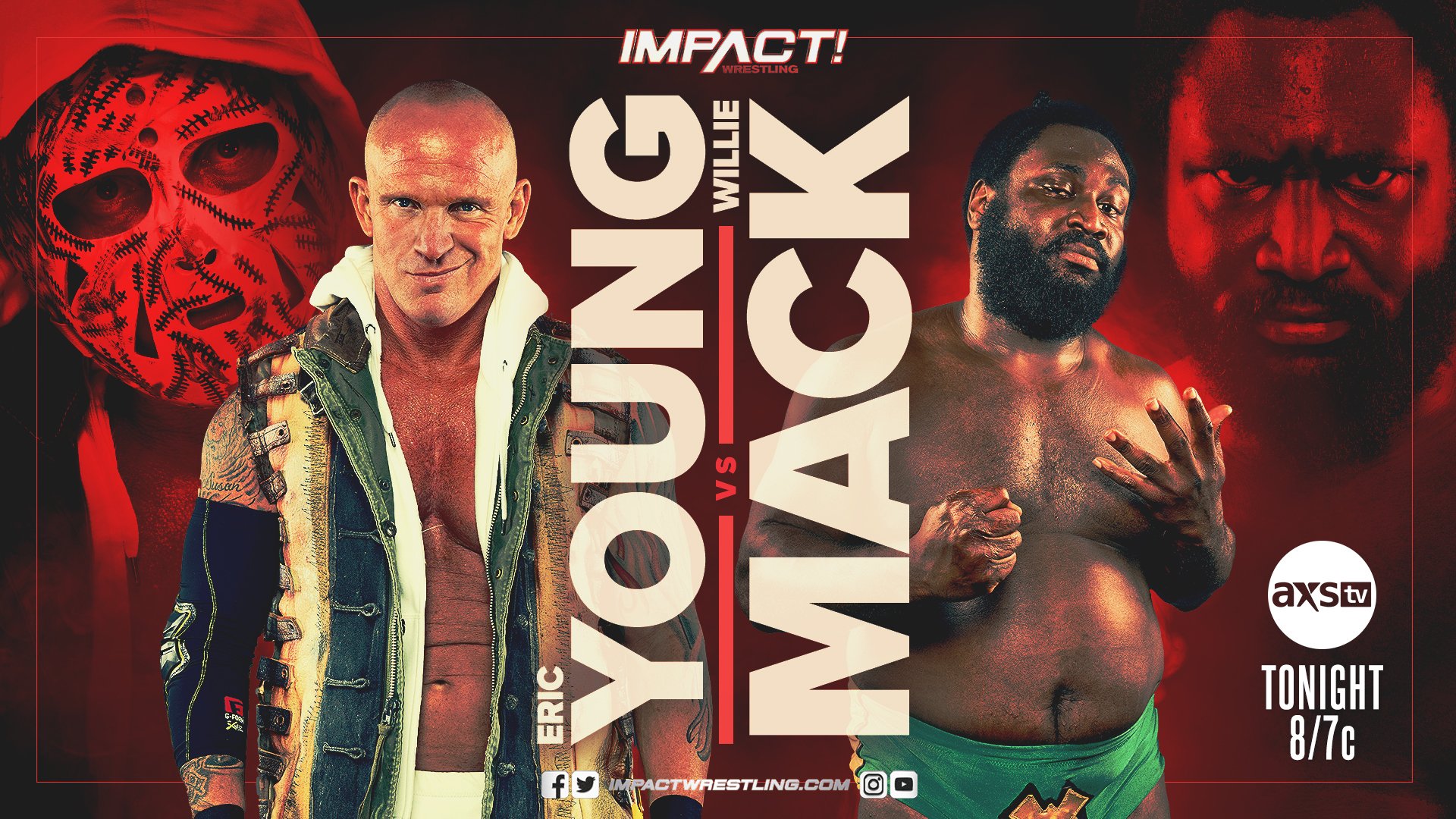 With the two week special event happening on the 18th and 25th, this week is a sort of Go Home show for Emergence. We know that The North want their rematch against MCMG and Jordynne Grace feels healthy enough for her rematch. But what else will we be getting?
Of course Wrestle House keeps chugging on, and since that's seen as even an odd fourth wall break alternate universe or something in Impact canon; one has to wonder if it will be anything more than comedy skits.
Anyway! Deonna Purrazzo has a twist she wants on the rematch, let's listen up.
.@DeonnaPurrazzo has challenged @JordynneGrace to the first ever 30 Minutes Knockouts Iron Man match at #Emergence! #IMPACTonAXSTV pic.twitter.com/cSeiVv5Xuo

— IMPACT (@IMPACTWRESTLING) August 12, 2020
Ratings:
Eric Young vs Willie Mack: EY wins via Piledriver – *** ¼
Kimber Lee vs Jordynne Grace: Grace wins via Tazzmission – ** ¼
NO DQ: Havok & Nevaeh vs Tasha Steelz & Kiera Hogan: Kiera wins via Face the Music – ***
Suicide vs Dez: Interrupted by Good Brothers – NO CONTEST
World Championship Open Challenge: Eddie Edwards (c) vs Brian Myers: Edwards wins via Boston Knee Party – *** ¼
Results:
The show opens with the Rich Swann retirement angle highlights and the subsequent Eric Young attack. Leading to a backstage brawl between Eric Young and Willie Mack that spills out to the ring.
Eric Young vs Willie Mack
A brawl, the turned into an earlier than schedule match, and it was pretty solid. Mack cut off a few of Eric Young's tricks, but his emotions got the best of him. After connecting with a pin point Stunner, he looks to be going for the 6 Star Frog Splash, but stops. Goes to get a chair and the referee tells him he'll be disqualified, to which Willie responds with "I don't give a damn".
But he takes too damn much time, EY gets up, crotches Willie, connects with the Piledriver and picks up the victory. Decent match, great jawing and character work. Pushes the story along nicely.
Backstage the Good Brothers are looking for Fulton and Ace, and they approach two guys. 1 I don't recognize, but the other is…MATT STRIKER?! Does Impact really have Matt Striker and not using him on commentary? Oooohh…I'm a salty puppy now.
Wrestle House…it's…wow. Just…the crapper is a busy excuse man.
Reno Scum jumps Rhino after the Wrestle House segment to get the money back.
Kimber Lee vs Jordynne Grace
Kimber Lee has a decent strategy by trying to take out Jordynne's legs, to remove the power base from her game. Kim gets a little bit of momentum after the Half Crab, but gets a little ahead of herself. Kim goes to the top for a Swanton Bomb, Jordynne slows her down, but gets knocked down. Kim goes for the Swanton, Jordynne gets her knees up and then chokes her out with the Tazzmission.
The following was paid for by #Heath4IMPACT. #IMPACTonAXSTV @HEATHXXII pic.twitter.com/VXcK2wiEAg

— IMPACT (@IMPACTWRESTLING) August 12, 2020
Locker Room Talk happens, Heath has a #Heath4Impact hashtag he wants to get trending. Katie Forbes and RVD come on as guests and start making out. Madison says "Y'all can keep the couch" and walks off. Rob and Katie for a little bit after that, until Sami Callihan interrupts it and attacks RVD.
Rascalz and Moose have a great segment. It's fantastic.
More Wrestle House and this is still awesome. Rosemary trying to make Bravo jealous, Susie needing to explain she has the runs in case her date goes south…just…this show is filet mignon.
NO DQ: Havok & Nevaeh vs Tasha Steelz & Kiera Hogan
Kiera and Tasha get the jump before the bell with wrenches…or pipes, or something. Smart start, but Nevaeh and Havok start to turn things around a little once the bell rings.
Very competitive match between all of the women, with Tasha and Kiera having to focus on tandem moves, weapon usage and leverage spots against Havok. For as chaotic and a little clunky at times, it was a decent no disqualification style of match. Havok was taken out due to a table she set up earlier, and Kiera kicked her off the apron, which left Nevaeh alone against two.
Nevaeh takes out Tasha with a Speed Limit sign, but Kiera catches her with a kick and then Face the Music, for the pinfall!
Good Brothers ask Scott D'Amore for answers, say they're going to the ring until they get Ace and Fulton, D'Amore walks off making a Hall and Nash reference. Good humor.
Suicide vs Dez
Match starts off for like 20 seconds, then the Good Brothers come out to make good on what they told D'Amore. They clear the ring, they demand Ace and Fulton, and get a video message.
Ace cuts a solid promo, challenges them for Night 1 of Emergence.
ImpactPlus Flashback Moment: Cody Rhodes vs Eddie Edwards, TNA Championship Match, October 20, 2016
Rohit proves to be either the smartest man in Impact or the biggest jabroni. I guess we'll find out at Emergence…
Don't you hate it when your evil alter ego emerges and ruins your date? #IMPACTonAXSTV @realsuyung @JakeSomething_ pic.twitter.com/zme1qLHlys

— IMPACT (@IMPACTWRESTLING) August 12, 2020
More Wrestle House…more runs…Susie and Alisha have a match. All based on Alisha being annoyed that Susie said her advice was bad. Kylie and Taya might have a real match next week. I'm not sure how much weight to put into these Wrestle House matches, but that could be pretty solid.
World Championship Open Challenge: Eddie Edwards (c) vs Brian Myers
"The Most Professional Wrestler" Brian Myers makes his Impact on AXS debut after a few weeks of vignettes. Now, being that he was Curt Hawkins, there's a measure of "really?", to enter your mind, but it starts off pretty good. Myers and Eddie go back and forth a decent bit, and we get an interesting match point when Eddie hits the Dive on Myers, but bangs his knee on the way down.
Myers manages to take a little advantage of the situation, with a backdrop and DDT. He then taps into his old Edge Head days when he starts revving up for an Edge style Spear. The Spear is met with a Super Kick, then a Tiger Driver. Eddie's first attempt at the Boston Knee Party is met with an Overhead Kick, Myers hits the ropes, and Eddie catches him with the exposed knee Boston Knee Party. So Eddie retains, but it was much more competitive than thoughts of Hawkins would initially lead you to believe.
Overall Score: 7/10
We get a ton of matches established for Emergence. Deonna tweaks the Knockouts match to be the first ever 30 Minute Iron Man Match, in Impact Wrestling. Ace and Fulton will be taking on The Good Brothers, Eric Young may be getting his shot, if he wants it and Moose will be facing Trey out of mistaken identity.
Wrestle House was still great, building an angle and whole episode around Susie having "the runs" was great stuff. Brian Myers finally gets some in-ring time, and it wasn't awful. Kiera and Tasha get their storyline wrapped up, and Rohit is plotting things with Chris Bey.
Emergence should be a lot of fun with quality matches and stuff to definitely keep the stories moving forward.
Mitchell's WWE Raw Results & Report! (1/18/21)
Will Raw be on fire tonight?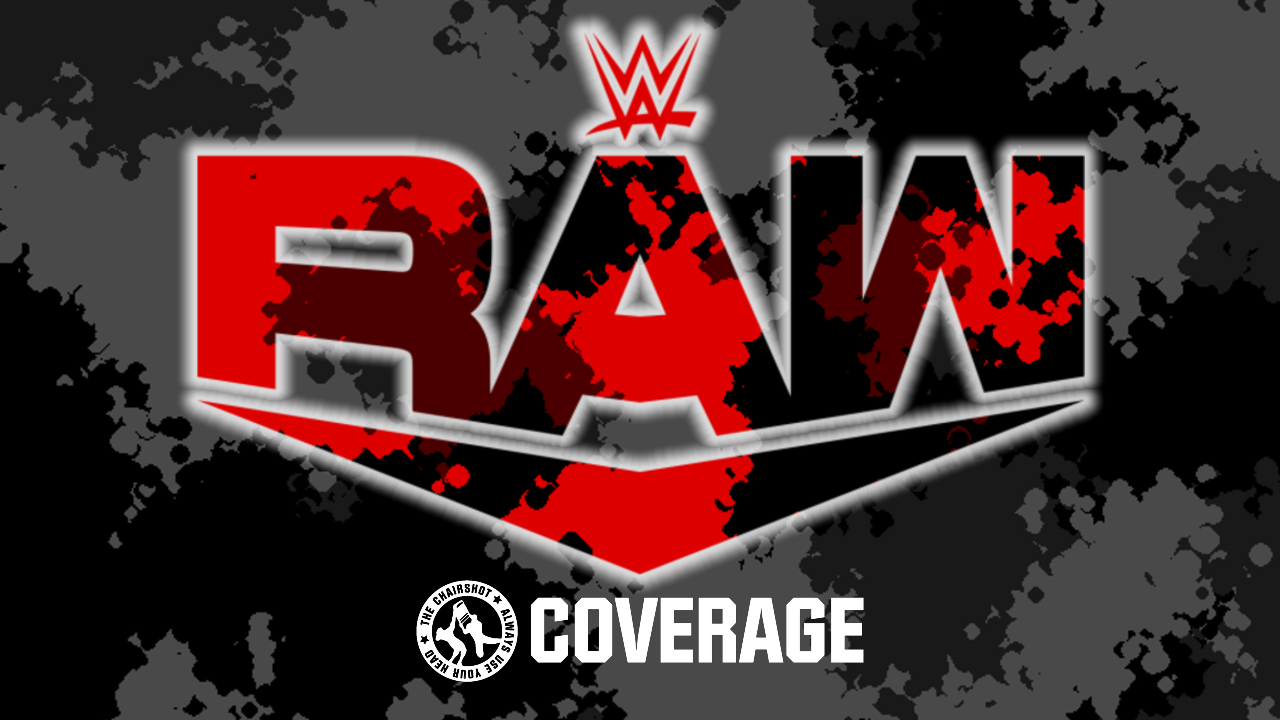 Will Alexa Bliss have a twisted surprise for the Raw Women's Champion?
She gave Randy Orton a taste of his own medicine, but she might be hungry for something more! Will Alexa be ready for Asuka and earn herself a shot at the title?
OFFICIAL RESULTS
Asuka VS Alexa Bliss; wins.
PLAY BY PLAY
Andrew's Impact Wrestling Hard to Kill Results & Match Ratings: 1.16.21
Three title matches, the return of Decay, Barbed Wire Massacre and a main event with Kenny Omega. Impact Wrestling's Hard to Kill definitely sounds like it's got a little bit of everything. Check out how it went!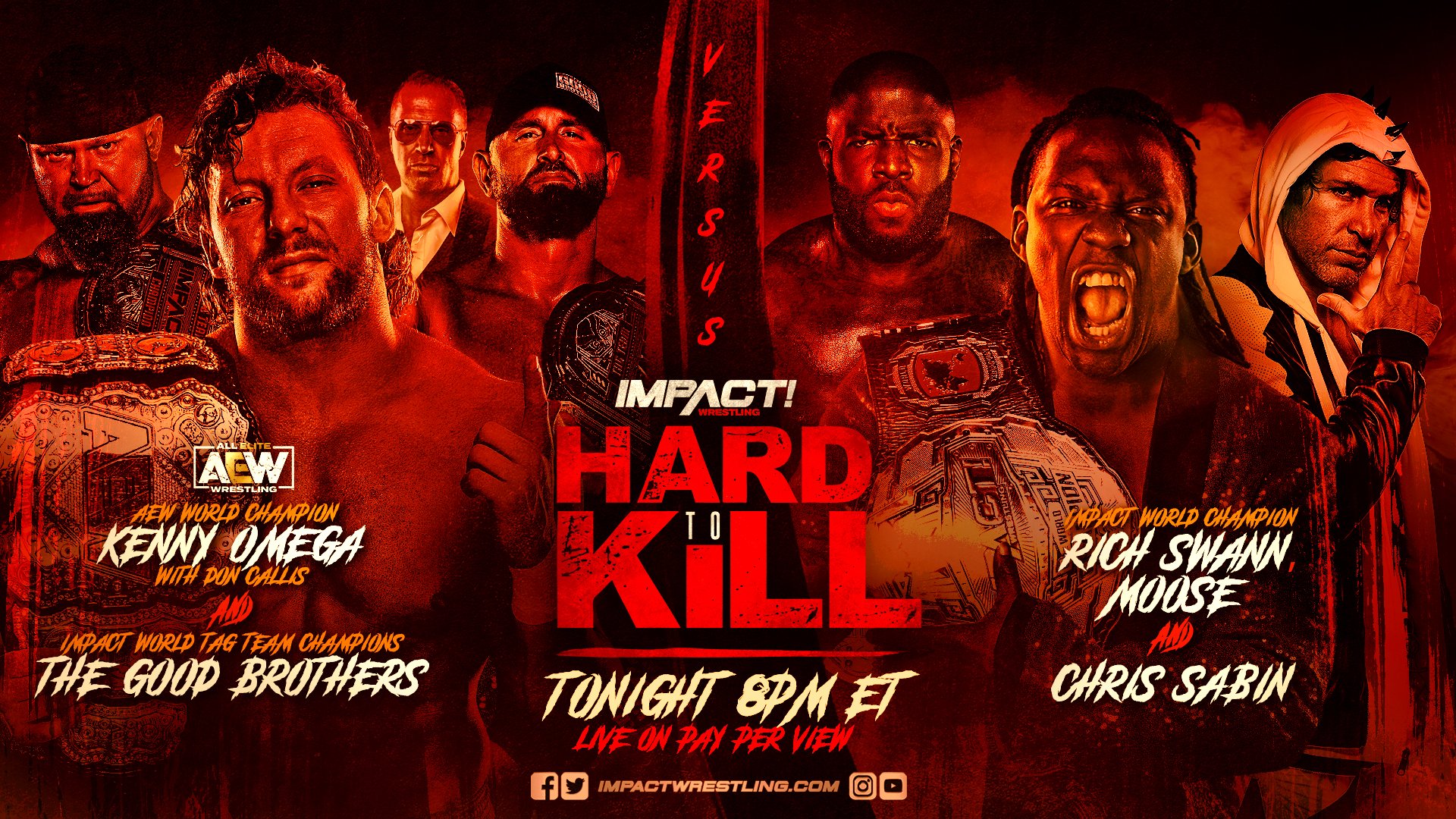 So the news that made many people cry a few days ago, was that Alex Shelley would be out of the main event. He went out of his way to film a response/promo/apology so fans knew it was something non-pandemic related, so that was an effort that wasn't necessary, though appreciated.
Aside from losing it's "Dream Match" luster, we get Moose as a replacement, which could really work for the cold calculated persona he's taken on after his EC3 encounter. We also get to crown Knockouts Tag Team champions for the first time in seven and a half years. Let's also not forget, this could end up being Taya's swan song from Impact, so we should expect a good match but no Wera Loca victory.
Let's see if we get any surprises!
Ratings:
Decay (Rosemary & Crazzy Steve) vs Tenille Dashwood & Kaleb: Steve wins via King Kill 33 @8:55 – * ½
Old School Rules Match: Violent by Design (Joe Doering, Eric Young & Deaner) vs Tommy Dreamer, Rhino & Cousin Jake: EY wins via Piledriver @9:55 – ** ½
Knockouts Tag Team Title Finals: Fire & Flava (Kiera Hogan & Tasha Steelz) vs Nevaeh & Havok: Kiera wins via Face the Music @8:40 – *** – TITLE CHANGE!!
Ace Austin w/Madman Fulton vs Matt Cardona: Cardona wins via DQ @2:30 – N/A
X Division Championship: Manik (c) vs Rohit Raju vs Chris Bey: Manik retains via Ole Cradle @13:50 – *** ½
Knockouts Championship: Deonna Purrazzo (c) w/Kimber Lee & Susan vs Taya Valkyrie w/ Decay: Deonna retains via Venus de Milo @11:40 – *** ¼
Ethan Page vs The Karate Man: Karate Man WINS…Fatality – 200 Stars
Barbed Wire Massacre: Sami Callihan vs Eddie Edwards: Eddie wins via Diehard Flowsion @18:50 – *** ¾
Moose, Rich Swann &Chris Sabin vs Kenny Omega, Karl Anderson & Doc Gallows: Kenny Omega wins via One Winged Angel @20:30 – ****
Results:
During the last few moments of the Countdown, Madison Rayne officially retired from wrestling and from Impact Wrestling. Not sure how long she'll stay a house wife, but good for her. She did great to actually prove to people she was a decent wrestler since her run during the WOH tournament, she was a fun commentator, so good for her.
Decay (Rosemary & Crazzy Steve) vs Tenille Dashwood & Kaleb
The weird thing about this match was the dynamic between who was involved and what went on.  Crazzy Steve showed a very high work rate in this match, with his strikes and moves looking fantastic. But Rosemary got exposed a bit on still being less than 100% with the knee and generally sloppy on a lot of spots.
Kaleb and Tenille definitely tried to add comedy and their quirky personalities, but the fact that we saw a lot of sloppiness, Steve working his ass off and just comedy spots or gimmick spots too often; this was a giant mess of a match. It also didn't help that D'lo and Striker are still getting used to each other, so the announcing was distractingly bad.
It can only get better from here!
Old School Rules Match: Violent by Design (Joe Doering, Eric Young & Deaner) vs Tommy Dreamer, Rhino & Cousin Jake
This starts the same way every Tommy Dreamer match starts, with a brawl and weapon use.  This wasn't a terrible match, but it's really not anything worth going deeply in to. EY did the flair corner to top rope spot, which ended with Dreamer hitting him with a cookie sheet. We had a Tower spot in the corner, with Joe Powerbombing a Suplex, and it landed right into Dreamer's face.
Doering got to look like a beast when the entire team took the chairs to him, and he still fought back, ending up in control. Dreamer introduced tacks, then we saw the Signature/Finisher spam which ends with EY breaking up the pinfall and hitting Cousin Jake with the Piledriver.
Again, decent enough, but nothing really special.
Knockouts Tag Team Title Finals: Fire & Flava (Kiera Hogan & Tasha Steelz) vs Nevaeh & Havok
Oh, Brian Hebner is back for this match. Slightly surprising.
Kiera and Tasha try to start fast, but the bigger women over power the smaller team and throw them around a little bit. Havok beats up on both of them, Neavaeh comes in to keep up the momentum, but eventually Tasha and Kiera start making a comeback. We see Fire and Flava go for a lot of quick spots, fast tags and trying to spin around the larger women, but they just get taken for a ride more often than not.
It's not until Kiera hits a High Round Kick, followed by Tasha with the Springboard Neckbreaker actually takes Havok off her feet. Nevaeh tries to make a save and get things back on track, but Tasha picks her leg, Havok gets wiped out after a great Super Kick from Kiera, Tasha and Kiera use some tandem attacks on Nevaeh, then Tasha slows down Havok as Kiera hits Face the Music and we have new Knockouts Tag Team Champions!
Ace Austin comes out to declare himself into the X Division Triple Threat to make it a 4 way! D'Amore comes out, says he can have a match, just not the title match. Matt Cardona comes out.
Ace Austin w/Madman Fulton vs Matt Cardona
Ace tries to go at Cardona before the ring jacket is off, but Cardona absorbs some offense and then fires back a bit. Fulton gets in the way quite often during this match, so the finish is a little telegraphed. But right as Cardona starts building momentum; Fulton slides in to cause the DQ.
Decent enough way to protect Ace and give Cardona quick win.
X Division Championship: Manik (c) vs Rohit Raju vs Chris Bey
Rohit went after Manik to try and prove his point that it's TJP. Bey seemed dead set on finding a way to win, and as we expected in an X Division match; there were a lot of spots, but they all made sense. Rohit does manage to take off the mask, but TJP painted his face under the mask, so it still throws off Rohit. TJP strings together a few moves, goes for the Mamba Splash, but gets caught by Bey with a Cutter. Bey then hits a Double Art of Finesse, but his brief moment of not knowing who to pin, caused the pinfall breakup.
Rohit almost won the title back after his call back to hitting his Tiger Knee after a Mamba Splash but Bey kicked out. Haymakers get thrown, Rohit hits the Dragon Stomp on Bey, and looks to finish things, but TJP slides in for the style of Cradle he's used a bit lately, and retains his title after a fun, hard fought match.
Knockouts Championship: Deonna Purrazzo (c) w/Kimber Lee & Susan vs Taya Valkyrie w/ Decay
Early on all of the seconds get kicked out, with the beauty of the situation being that Susan pulls out her phone and says she's filming the whole thing. So Susan, really may be a middle aged transformation of Su Yung. Susan might as well be named Karen.
EVERYBODY has been ejected from ringside.

(and Susan is recording everything) #HardToKill pic.twitter.com/9Bh5HwusLy

— IMPACT (@IMPACTWRESTLING) January 17, 2021
As we focus on the actual match, Deonna starts slowly picking apart Taya. Going after her left arm, then her left knee and just trying to apply submission and weaken different limbs. Taya was able to push back and have her own submission attempt moment. Taya went for an STF, but the submission game isn't her wheelhouse.
Deonna was able to pick her apart, counter a pinfall attempt and keep Taya grounded long enough to work in some holds. The normal Fujiwara didn't get her submit, so Venus de Milo followed up and Taya verbally submitted.
Ethan Page vs The Karate Man
Since this is cinematic or at least green screen, I won't rate this as a real match. But it was amazingly entertaining. Dragon Ball Z references, Karate Kid, and Mortal Kombat references, it was just amazing.
GET HIM A BODY BAG! #HardToKill @The_KarateMan @OfficialEGO pic.twitter.com/lcBAX90Sj6

— IMPACT (@IMPACTWRESTLING) January 17, 2021
Barbed Wire Massacre: Sami Callihan vs Eddie Edwards
Interesting pacing to get across the familiarity, twisted respect and love for punishment between these two. We saw Barbed Wire Tables, Chairs, Baseball Bats, Kendo Sticks and even an…N64 Controller!
Sami took a ton of punishment, but the story was basically playing with Eddie's emotions to bait him into bad dives, and openings for Sami to move out of the way, or sneak in a barbed wire shot. Eddie hit a Blue Thunder Bomb on a barbed wire chair, Sami hit an Avalanche Piledriver through a barbed wire table, but none of this was enough. If anything, the Piledriver just pissed Eddie off.
Going for the callback that started it all, Sami tries to hit a Barbed Wire Chair into Eddie's face with a Barbed Wire Bat, but Eddie hits a low blow to get a moment. Sami tries to bring himself up with a chair, Eddie hits the Boston Knee Party, then the Diehard Flowsion for the win!
Eddie hasn't hit that Flowsion in a long time. I did appreciate Sami paying homage to Cactus Jack and Striker acknowledging Jun Akiyama and Mitsuharu Misawa on commentary though.
Moose, Rich Swann &Chris Sabin vs Kenny Omega, Karl Anderson & Doc Gallows
The early onset is interesting. Karl Anderson and Chris Sabin start off and there's some solid technical counter wrestling, and it's fast paced action. Moose and Gallows come in to do a big boy showdown which worked fairly well, where Swann and Omega had a brief lockup before the Brothers come in to start heeling it up.
We get a lot of Japanese tag stylings, from the triple team that Team Impact pulls off, to the way the Club breaks up any type of momentum with their own train attacks into the corner. Moose looked amazing in this match. He went toe to toe with everyone, pulled off great moves like a Standing Moonsault, leaped to the top rope for a Spanish Fly and was a really good teammate, regardless of his issues with Rich Swann. Hell Swann and Moose even hit a Doomsday Device variant together. Small aside, I did like seeing Chris Sabin pull off Cradle Shock, which just doesn't happen often enough anymore.
Omega almost has the match one on Rich, but the only one able to break it up was Moose, and he did so. Omega went into V-Trigger spamming mode to wipe out Moose, rock Rich and then a One Winged Angel won the match for the Bullet Club former members.
Overall Score: 6.75/10
Well this started off pretty bad, but at least it built upwards. The main even had a lot of fun wrinkles which increased the storytelling, psychology and overall enjoyment of the show. Hell even when Callis nearly jumped into the ring to break up a pin on Kenny was a good little nugget.
As I said in the weekly coverage, this is probably Taya's final match, or at least one of the last, especially since they logically moved Rosemary back to Decay with Crazzy Steve. Eddie and Sami had a hell of blood feud and it was nearly cathartic. Let's also not overlook the fact that Tasha and Kiera actually won the Knockouts Tag titles. I almost thought they wouldn't win just because they are so charismatic and attractive without the titles, where Havok and Nevaeh don't exactly have electric personalities. But I'm ecstatic that Kiera finally has a title in Impact!
With the pretty awful start for the wrestling and the commentary, which put the show behind the eight ball; but it did recover fairly well. Not nearly as good as Genesis, but it managed to keep the stories rolling and end on an interesting note. A pretty good show after all was said and done.