Cook: The AEW Heels "Controversy"
Steve Cook weighs in the AEW Heels controversy…is it a controversy at all?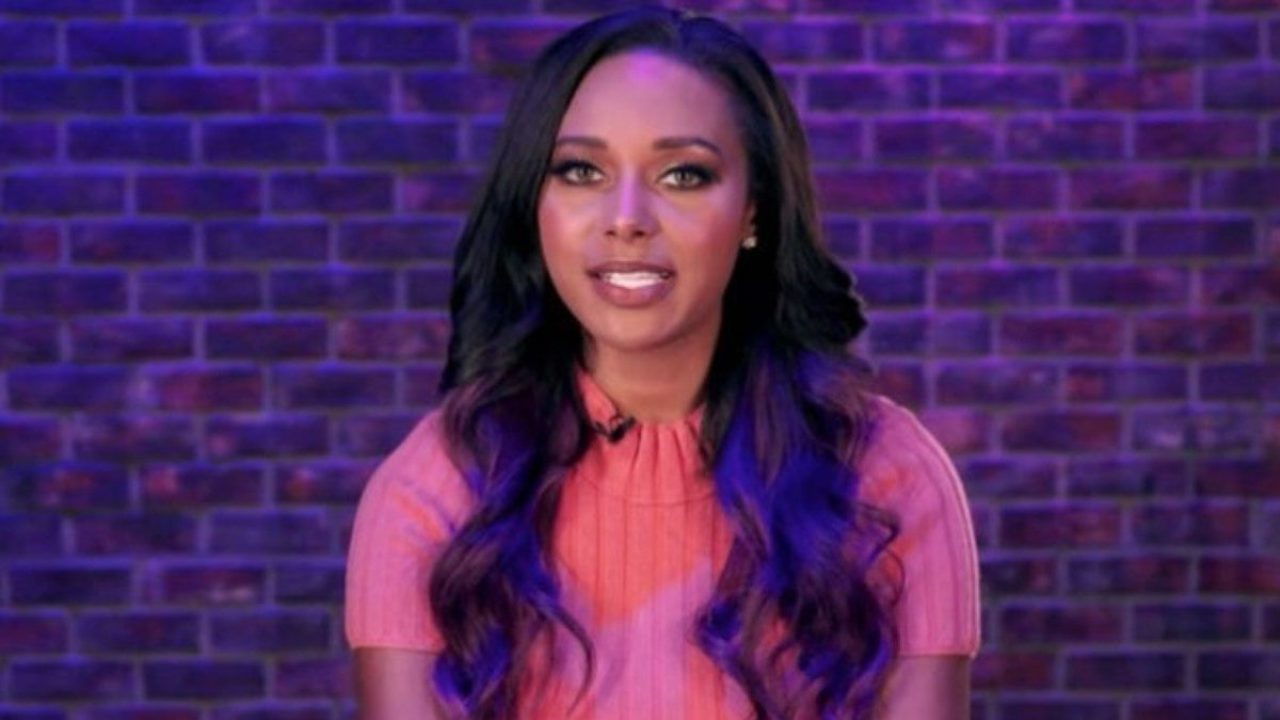 Steve Cook weighs in the AEW Heels controversy…is it a controversy at all?
My Thirtieth Anniversary Celebration has caused me to do a good deal of looking back at certain aspects of life. I've found that the things I regret most in life aren't things I did…they're things I didn't do. If I had taken that chance or made one decision instead of another, things could be vastly different. Most of my regrets in this aspect are big time stuff that I don't want to discuss here. Some are pretty small though, including one that might sound silly to you…
I wish I joined a fan club at some point.
Back in the day, fan clubs were a pretty huge deal for kids. There weren't as many ways to get in touch with people with the same interests as you back then. No Internet, obviously no social media, not much except the kids you knew in the neighborhood. So if they didn't share your interests, you usually ended up doing a lot by yourself.
Fan clubs were a way for you to express that interest. You got all kinds of "free" stuff, there were usually events that would involve meeting other fan club members, and sometimes you'd end up meeting the person/people you were a fan of. I never really thought too much about joining one back then, but looking back, I wish I had.
Especially considering the fact that most of my interests had pretty cool fan clubs. For example: the WWF Fan Club!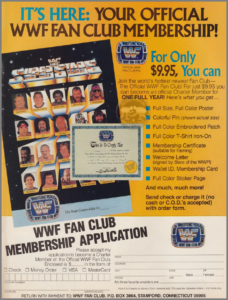 You got posters, pins, patches, a welcome letter and a MEMBERSHIP CARD! How cool is that? In later years, the WWF Fan club experience included merchandise coupons, autographed photos, key chains, a newsletter, cassette tapes with theme songs, and even a free ticket to a live event. All within the range of $9.95-$12.95. I don't know how the inflation works, but it still sounds like a great deal to me.
The Cincinnati Reds, like most sports teams, has a fun array of fan clubs. Most notable is probably the Rosie Reds, which started out in the 1960s with the goal of inspiring fan support in Cincinnati that would keep the team from moving. It was originally a women-only club, but men ended up joining as well.

The benefits of becoming a Rosie Red:
Opportunity to purchase Opening Day tickets
Two free tickets for Guest of the Reds game, plus join our parade on the field before the game
Chance to participate in player Meet and Greets
Ins & Outs Tour of Great American Ball Park
Discounted tickets for designated Reds home games
Road trips to other ballparks
Riverboat Cruise on Ohio River
Opportunity to take part in the Opening Day parade
Discounted membership to Reds Hall of Fame Memberships (with HOF membership, receive 10% off Team Shop purchases)
Chance to purchase Post Season tickets and much more…
Sounds fun, right? $30 is a heck of a deal, and that's the same price the Reds themselves charge for kids from 3-12 to join the Reds Heads.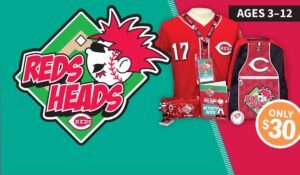 I wish they had this going on when I was a kid. You get a jersey, a backpack, a bobblehead, a lanyard, two free tickets to a game, a player autograph session, a player question & answer session, the chance to go to the front of the line when they let fans run the bases, and the chance to run on the field with the players at the beginning of a game. There isn't a better deal at Great American Ball Park, and I know that since I've sold stuff there for years.
Fan clubs seem like fun.
Unfortunately, I'll never know what it's like to be in one. See, as an Internet Wrestling Journalist I have to be objective. If I join a promotion's fan club, or even a wrestler's, that will be seen by others as a sign of bias. Honestly, I'm kind of pushing it already with the Fave Five column. I'm not supposed to actually be a fan of anybody.
You, dear reader, don't have that problem. You can root for anybody you like, and you can even join a fan club and get access to all kinds of cool stuff. In fact, if you happen to be female and happen to be an AEW fan, there's a new fan club wrestling community just for you!
AEW Heels, the new female-focused wrestling community led by AEW Chief Brand Officer Brandi Rhodes and the stars of AEW's women's division, today announced the launch of its new fan membership platform. Powered by Wonderful Union's secure digital platform, female wrestling fans can seamlessly access AEW Heels' exclusive content and other special benefits — all in a safe environment for engaging in conversation and developing friendships worldwide. With an annual paid subscription of $49, members receive access to a variety of features including virtual meet-and-greets, video conference discussions with industry experts, exclusive AEW talent Q&A sessions, customized merchandise, special promotions, themed parties and more. The secure space enables AEW Heels members to connect, learn and thrive together through shared passions for women's wrestling. Female fans can subscribe to AEW Heels at: http://alleliteheels.com
Apparently, this made people mad.
Which…I mean, I know everybody likes to get mad on the Internet about everything these days, so I shouldn't be surprised about anything drawing a fiercely negative reaction. Yet, the vitriol surrounding AEW Heels from people on social media wasn't something I was quite expecting. Let's break it down:
– Price Point: OK, so $49 is a little higher than the fan clubs I was talking about earlier. However, this seems to delve even deeper into fan interaction. More importantly, we need to talk about how supporting wrestling costs money, and compare the AEW Heels price tag to other things. Looking at AEW's shopping website, most of their t-shirts go for $24.99. So I can get two t-shirts, add on a shipping charge, and that's more than what AEW Heels costs. Heck, they have new Street Fighter X themed shirts that'll set you back $37.99. I don't see the same rage directed towards AEW t-shirts.
I have had the WWE Network pretty much since its debut. Sets me back $9.99 per month, which comes to $119.88 per year. I'm ok with that. Maybe that means I'm speaking from a position of privilege, where I can drop that kind of money on streaming wrestling per year and not worry about it. But we're talking about more than twice what AEW Heels costs, and I'm not interacting with any WWE Superstars.
– The Actual State of Women's Wrestling in AEW: People have been skeptical about AEW's women's division since the promotion started. There's been definite ups & downs, and there's still a lot of work to do. I get why they're doing some of the stuff they're doing.
The Deadly Draw tournament on YouTube makes sense to me. They want to build up their YouTube account, and women's wrestling is a draw on YouTube. Ring of Honor's top six uploads by viewership all feature the Women of Honor. The first Deadly Draw matches did 140,000 more views than AEW Dark this week, so it seems like it's working from where I sit.
I also see the argument that the matches should be on Dynamite to make them seem "important". Which I get, but then I have to ask what you would have taken off of Dynamite this week in order to fit 20+ minutes of match time. More likely, the match time gets drastically cut. The Mae Young Classic wouldn't have been the Mae Young Classic if the matches were shoehorned onto Raw or SmackDown to get more people watching them.
Progress has been made, but there's a long way to go. I'm patient about these things, but I get why others aren't. And I can understand why people are making the argument that AEW should do more with their women if they really want a sizeable female audience.
– It's a fan club: Apparently AEW is reluctant to use the term "fan club", which kinda sounds like some Vince McMahon stuff to me. "IT'S NOT A "FAN CLUB", PAL! "WRESTLING COMMUNITY!"" I'm not sure whether that's entirely the issue, or if some people really aren't aware of how fan clubs work. People pay money to support their favorite things and get some perks out of the deal. This has happened for generations now, it really isn't anything new. Then I think some other people aren't aware of how businesses work, or that at the end of the day, pro wrestling is a business.
Trying to cultivate more female wrestling fans is good business. Wrestling promoters have known this for years, that's why the Rock N' Roll Express never struggled to get bookings in the 1980s. Women wanted to see Ricky & Robert, and men wanted to be where the women were at. Sure, there's some altruistic stuff at work here, I'm sure Brandi Rhodes is serious about wanting to create a positive community. There's also the fact that there might be some money to be made, and wrestling companies need money to survive & thrive. Especially when they can't sell tickets to live events.
I don't know why AEW Heels became this big controversy that caused Brandi to take a time out from social media and a lot of otherwise normal folk to lose their heads. The price plays a role, but there's more to it than that. Is it a hatred of the messenger, or the message? Honestly, it seems to be a little bit of everything.
All I know for sure is that the people actually taking part in the program are having a good time. I heard nothing but good things about their event on Friday night. At the end of the day, I think that's what matters the most. As long as the people paying the bill feel like they're getting something out of it, who am I to tell them that they aren't?
Andrew's Top 5 Matches: Week Ending 1/17/2021
Now since this week isn't full of big events, the list should be a little more interesting. Let's see what made the Top 5 and if it's close to last week's quality!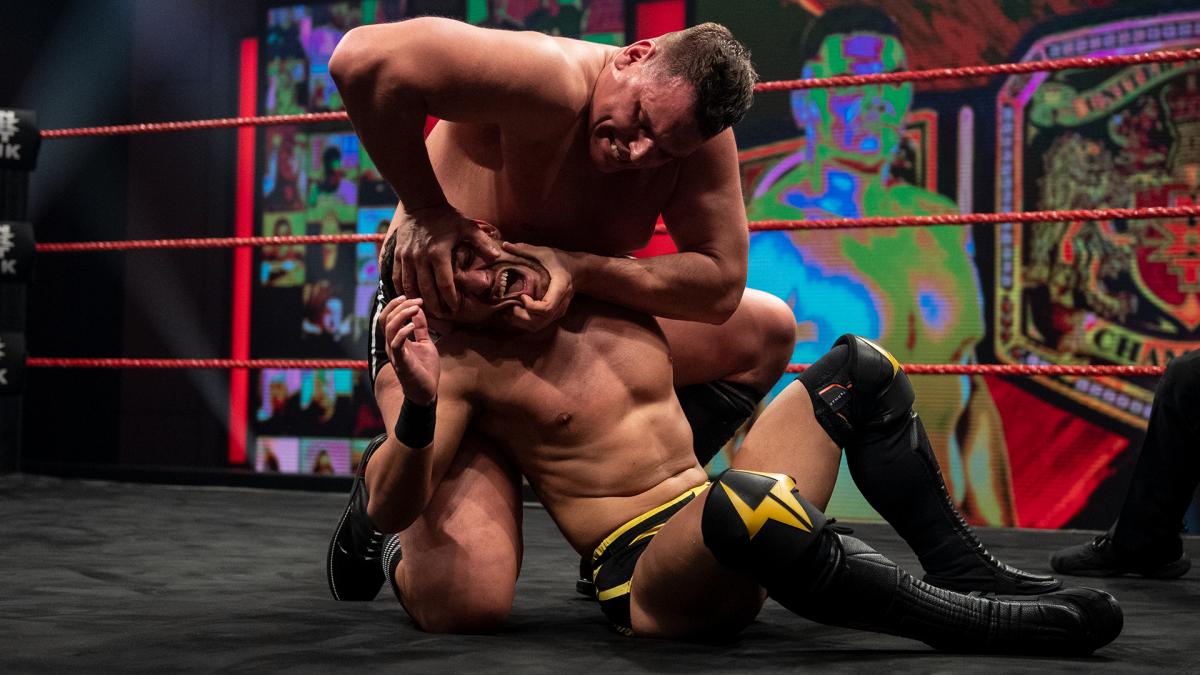 Last week kicked things off hot and heavy, and as expected; we cooled down a little this week. Still some fun matches, but nothing should really be competition for last week's list.
Speaking of that list, all 6 matches had some support, and that's really nice to see. However, there has to be a winner, and by only a couple of votes; Wrestle Kingdom Night 1: Will Ospreay vs Kazuchika Okada, won the popular vote!
So let's see what matches we get to possibly add to the January pool!
Quick Top 5:
NXT UK: NXT UK Championship: Walter (c) vs A-Kid
Rating: ****
Hard to Kill: Kenny Omega, Karl Anderson & Doc Gallows vs Moose, Rich Swann & Chris Sabin
Rating: ****
Hard to Kill: Barbed Wire Massacre: Sami Callihan vs Eddie Edwards
Rating: *** 3/4
NXT: MSK vs Isaiah Scott & Jake Atlas
Rating: *** 1/2
Hard to Kill: X Division Championship: Manik (c) vs Rohit Raju vs Chris Bey
Rating: *** 1/2
IMPACT!: Rich Swann vs Karl Anderson
Rating: *** 1/2
Honorable Mentions:
AEW New Year's Smash Night 2: TNT Championship: Darby Allin (c) vs Brian Cage
Rating: *** 1/4
Hard to Kill: Knockouts Championship: Deonna Purrazzo (c) w/Kimber Lee & Susan vs Taya Valkyrie w/ Decay
Rating: *** 1/4
IMPACT!: Rohit Raju & Chris Bey vs Manik & Suicide
Rating: *** 1/4
WWE SmackDown: Daniel Bryan vs Cesaro
Rating: *** 1/4
NXT: Undisputed Era vs Breezango
Rating: ***
Hard to Kill: Knockouts Tag Team Title Finals: Fire & Flava (Kiera Hogan & Tasha Steelz) vs Nevaeh & Havok
Rating: ***
AEW New Year's Smash Night 2: NWA Women's World Championship: Serena Deeb (c) vs Tay Conti
Rating: ***
WWE SmackDown: Jey Uso vs Shinsuke Nakamura
Rating: ***
IMPACT!: Tenille Dashwood w/Kaleb vs Rosemary
Rating: ***
4t. IMPACT!: Rich Swann vs Karl Anderson
The entire time Kenny's been in the picture, they've put a lot of spotlight on some of Karl's singles accolades in Japan. So it should come as no surprise that Karl actually came in with a plan and dominated for a good portion. Karl focused on the shoulder and it worked really well for him.
Rich was selling and getting caught by Shotgun kicks and a bunch of other moves, but at least proving to be resilient. Rich manages to catch Karl as Karl starts looking to finish things. A few nice strikes, the over the shoulder back kick and finally Swann's got something. Karl does stabilize and look for the Gun Stun, but Rich ducks the Gun Stun with a School Boy Rollup and that's the match!
Winner: Swann via School Boy Rollup
4t. Hard to Kill: X Division Championship: Manik (c) vs Rohit Raju vs Chris Bey
Rohit went after Manik to try and prove his point that it's TJP. Bey seemed dead set on finding a way to win, and as we expected in an X Division match; there were a lot of spots, but they all made sense. Rohit does manage to take off the mask, but TJP painted his face under the mask, so it still throws off Rohit. TJP strings together a few moves, goes for the Mamba Splash, but gets caught by Bey with a Cutter. Bey then hits a Double Art of Finesse, but his brief moment of not knowing who to pin, caused the pinfall breakup.
Rohit almost won the title back after his call back to hitting his Tiger Knee after a Mamba Splash but Bey kicked out. Haymakers get thrown, Rohit hits the Dragon Stomp on Bey, and looks to finish things, but TJP slides in for the style of Cradle he's used a bit lately, and retains his title after a fun, hard fought match.
Winner: Manik via Ole Cradle
4t. NXT: MSK vs Isaiah Scott & Jake Atlas
Swerve drags Wes up, full nelson for Atlas to HEEL KICK Wes, then a spin to a fireman's carry, toss and SPINNING POWERSLAM! Swerve is up top, 450 SPLASH! Atlas covers, but Carter breaks it just in time! Fans fire up as Swerve grows frustrated! Swerve throws Carter back out, Atlas drags Wes back over and tags Swerve in. Atlas drags Wes to a corner, rams his shoulder in, and Swerve helps hoist Wes to the top rope. Swerve and Atlas both climb up to bring Wes up but Carter drags Atlas down in a heap! Wes shoves Swerve away and both men fall to the mat! Fans fire up as everyone is down, and Wes gets to ropes. Wes kicks Swerve away to go to his corner but no one is home.
Swerve runs in, blocks a boot, but Carter tags in! Carter ROCKS Swerve, Wes pops Swerve up to the ropes, Carter ROCKS Swerve into Wes' NO HANDS POISON-RANA!! Carter drags Swerve up, Wes runs in, BLOCKBUSTER HART ATTACK! Cover, MSK WINS!!
Winner: MSK via Blockbuster Hart Attack
3. Hard to Kill: Barbed Wire Massacre: Sami Callihan vs Eddie Edwards
Interesting pacing to get across the familiarity, twisted respect and love for punishment between these two. We saw Barbed Wire Tables, Chairs, Baseball Bats, Kendo Sticks and even an…N64 Controller!
Sami took a ton of punishment, but the story was basically playing with Eddie's emotions to bait him into bad dives, and openings for Sami to move out of the way, or sneak in a barbed wire shot. Eddie hit a Blue Thunder Bomb on a barbed wire chair, Sami hit an Avalanche Piledriver through a barbed wire table, but none of this was enough. If anything, the Piledriver just pissed Eddie off.
Going for the callback that started it all, Sami tries to hit a Barbed Wire Chair into Eddie's face with a Barbed Wire Bat, but Eddie hits a low blow to get a moment. Sami tries to bring himself up with a chair, Eddie hits the Boston Knee Party, then the Diehard Flowsion for the win!
Winner: Eddie via Diehard Flowsion
1t. Hard to Kill: Kenny Omega, Karl Anderson & Doc Gallows vs Moose, Rich Swann & Chris Sabin
We get a lot of Japanese tag stylings, from the triple team that Team Impact pulls off, to the way the Club breaks up any type of momentum with their own train attacks into the corner. Moose looked amazing in this match. He went toe to toe with everyone, pulled off great moves like a Standing Moonsault, leaped to the top rope for a Spanish Fly and was a really good teammate, regardless of his issues with Rich Swann. Hell Swann and Moose even hit a Doomsday Device variant together. Small aside, I did like seeing Chris Sabin pull off Cradle Shock, which just doesn't happen often enough anymore.
Omega almost has the match one on Rich, but the only one able to break it up was Moose, and he did so. Omega went into V-Trigger spamming mode to wipe out Moose, rock Rich and then a One Winged Angel won the match for the Bullet Club former members.
Winner: Omega via One Winged Angel
1t. NXT UK: NXT UK Championship: Walter (c) vs A-Kid
AK survives two powerful impacts and BT Sports Studio is thunderous! Walter stirs and crawls over to AK. Walter facelocks AK, drags him up and eggs him on. Walter CHOPS AK back down and AK flops to ropes! AK sits up and Walter kicks at him again. Walter CLUBS AK but AK gets up with a clenched jaw. AK SLAPS Walter, then catches the chop to a takedown! AK locks up one arm, wants the other, but Walter resists! AK shifts to an ARMBAR! Walter clasps hands, moves around, but AK keeps his shoulders up in the triangle hold! Walter moves around, rolls them both to the ropes then out of the ring! Walter APRON BOMBS AK down!!
AK crumples to the floor but Walter drags him back up to put him in. Walter stalks AK but AK fires off palm strikes! Walter grabs AK for a sleeper but AK pries it off to PELE! Walter staggers, AK runs, into a LARIAT!! Walter CHOPS AK on the back! And POINT-BLANK LARIATS!! Cover, Walter wins!!
Winner: Walter via Burning Lariat
Thoughts:
Well it's hard to argue that Walter vs A-Kid was the best match, it only lacked a little punch since I don't follow NXT UK super closely; so I didn't see A-Kid as a credible threat. He did prove himself fairly well with the MMA style strikes and grappling attacks, but he's still to fresh of a face to me, for me to have bought in as much as say Ilja or Tyler Bate, when they had their big versus little man matches.
Impact did bring some higher quality, but that's to be expected since they had a PPV and a Go Home. The Rascalz debuting as MSK was nice, so I'm glad they got a small moment to shine.
Either way, Walter vs A-Kid, is my vote for match of the week. Which one gets your vote?
News From Cook's Corner 1.18.21: Living The Dream
Steve Cook rocking some news off of his high from having an article of his highlighted on the Cornette's Drive-Thru. How does the news this week look?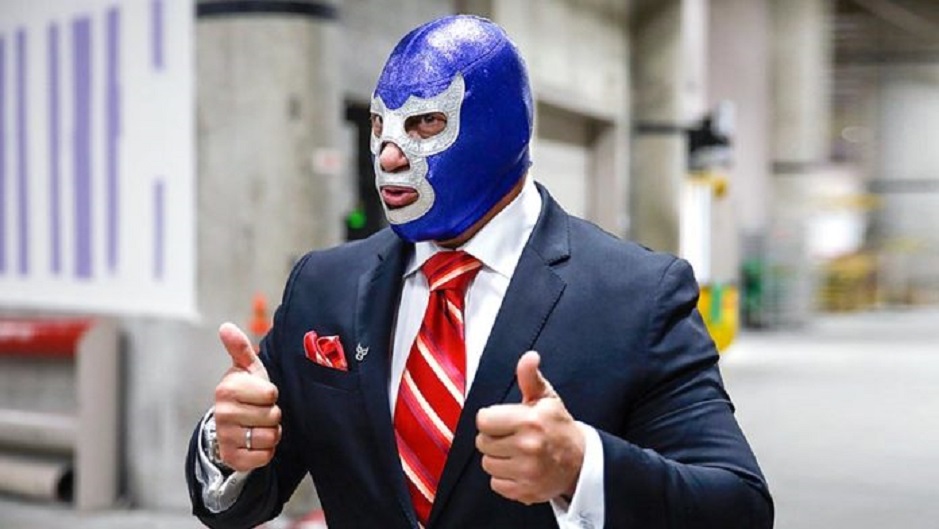 Hi, hello & welcome to News From Cook's Corner! Hope you all had an enjoyable weekend full of NFL football and whatever else you like to enjoy. I'd also like to wish you all a happy Martin Luther King Jr. Day, and pay homage to the man. He had a dream, and maybe someday we'll live up to it.
It was a pretty big week for your humble correspondent. When you're a writer of any type, you're prone to thinking that nobody cares about what you're writing. I guarantee that even the most prolific authors have gone through that feeling. Maybe not James Patterson or Stephen King, everybody reads their stuff. Dave Meltzer probably hasn't had that feeling in at least thirty years. Most of us have to fight it off. Especially those of us writing about pro wrestling, a form of entertainment where most of the people involved are constantly trying to deny the truth.
Whenever we find any kind of acceptance, we have to lean into it. Even if there's some qualifiers. For instance, when Traci Brooks first e-mailed me about an Impact recap I did for 411, she called me "Scott". When Steve Austin read my 411 Wrestling Hall of Fame article on him and put it over as a good recap of his career, he thought Larry Csonka had written it, since Larry tweeted him about it. If you listen to Jim Cornette talk about an article I did on 411 listing the worst tag teams of all time, you won't hear my name. The site was mentioned, which I appreciate since 411 still employs me.
Still, though, it's pretty cool that I gave Corny & Brian Last almost seventeen minutes of material for a podcast. It's even cooler to me as a nerd that looks at these things that it got more YouTube views than their breaking down the SI Top 10 Wrestlers of 2020 list that got some run from WWE since they listed Sasha Banks at #1, or anything else they posted from that particular podcast. And they weren't all from me! I waited a little while to listen to it because of my somewhat thin skin, but Cornette actually didn't complain about most of the list. He thought the Ding Dongs should have been #1, but then he justified my pick of the Johnsons/Shane Twins while talking about their stint in OVW. Which took place after their run in TNA that made the list. I'm still amazed they got a WWE run.
I haven't always agreed with Cornette's viewpoints on things over the years, but I grew up watching the guy and he's the second greatest manager of all time. Also a fellow Kentucky liberal, which I'm pretty sure I'm the last of that dying breed.
While we're talking about things I'm proud of creating I've mentioned here before that I'm not exactly happy about reliving 2020. I would prefer to move on to 2022, since 2021 already looks like a dumpster fire. However, I am very proud of 411mania's Larry Csonka Award. (I wasn't going to say I came up with it unless it became public knowledge, and Jeremy Thomas elected to give me the credit.) It took some thinking, but I figured that since Larry was the hardest working writer that I knew, an award honoring him should award the hardest working pro wrestler. Then I had to figure out what that meant, and once I did, one of Larry's favorites was the perfect honoree.
Tomohiro Ishii won the award, & I can guarantee you that Larry would have been tweeting about BIG TOM ISHII throughout the year, even if I was begging him to talk about Ding & Dong. I used to hate when people would talk about what dead wrestlers would have approved of, but here I am telling you that Larry Csonka would have wanted Tomohiro Ishii getting an award named in his honor. As much as year-end awards annoy me from time to time, I hope this one lasts forever.
It's probably the most fulfilling week of my "writing career" except I didn't make any money off of it. Well. Actually, I got paid for some of my work from last year, so that was also nice. If it wasn't for everything else currently going on in my life besides this online writing & podcasting stuff, I would be a pretty happy dude!
Anyway, let's get to the news.
WrestleMania Update: Not being held In Your House.
WWE announced some future WrestleMania dates and locations!
37: April 10 & 11, 2021 Tampa NFL stadium
38: April 3, 2022, Dallas NFL stadium
39: April 2, 2023, Los Angeles NFL stadium
Nothing especially surprising here. Tampa got jobbed last year, and you can't have fans in California right now anyway. You also have to mix Dallas in there to keep Jerry Jones happy, and eventually you can try to break whatever the current WM record is listed at.
*looks it up*
101,763? Ok. Am I the only one that has a problem remembering these things now? The old WM III attendance record of 93,173 was always an easy one to ramble off the top of your head. Too many numbers these days.
I know some folks aren't happy that WM has fallen into a rotation of cities in a certain part of the world, leaving everybody else out of the mix. That doesn't bother me so much, mostly because I have no plans on attending one of these things. I wasn't a fan of big crowds pre-covid. Now? Forget about it.
HOF going virtual
The Observer reports this year's WWE Hall of Fame event is scheduled to be held virtually, without a live audience. No word yet on if there will be more inductees to join the folks that were scheduled to be inducted last year.
I know we all miss having fans at wrestling events, but I think most of us can agree that the Hall of Fame would be better without fans on a permanent basis. That 2004 event at the hotel was so cool with Bobby Heenan and company giving speeches without having to be interrupted by stupid chants & assorted nonsense. I haven't watched a full HOF event in years, as much as I like seeing the old folks, the ceremony became a joke thanks to fans acting like idiots. This should be a step in the right direction.
Hey, I'm not anti-fan, not by any means. Can't wait to see a crowd at WrestleMania. Wrestling is better with fans, hall of fame ceremonies aren't. Pretty simple.
AEW Covid Issues
WWE's issues with the coronavirus and various outbreaks have been discussed time & again. Up until this point, AEW had managed to keep their issues under the radar. There were a couple instances where matches were changed due to people being unavailable, but the impression was given that AEW was doing a better job of keeping its roster safe.
That assumption has to be called into question after two of AEW's top talents revealed their issues with the virus. Chris Jericho mentioned on his Talk With Jericho podcast that he had the virus back in September. He was asymptomatic & apparently quarantined himself during ten days where he was home & AEW wasn't taping shows. It should be noted that Jericho appeared on every episode of Dynamite in September. Nick Jackson revealed that he had the virus during September as well, which a lot of folks suspected when he was conspicuous by his absence on two episodes of Dynamite.
You just hope everybody's staying safe. Dave Meltzer mentioned that both companies have been concerned that their talent has been too cavalier about the virus. Wrestlers from both WWE & AEW socialize all the time, especially now that so many of them are based in Florida. Many of them think that the virus is going away, when a look at the news on any given day tells you that it isn't. Wrestlers aren't the only people making that inaccurate assumption, of course.
Ethan Page: Not as Hard To Kill as Impact Wrestling
Those of you who caught Impact's PPV on Saturday night were witness to a murder, the first one in Impact Wrestling in 2021. One assumes there will be more. At the conclusion of a match pitting Ethan Page against Karate Man, Man pulled Page's heart right out of his body. This was believed to be Page's final appearance with Impact heading into the evening, and one would assume that was accurate.
Page was none too happy with how things ended with Impact. He posted a message on the Major Wrestling Figure Podcast expressing his discontent with how his match was edited & forced to be a joke, how he didn't want to use the Karate Man character on TV, and how Impact hurt & disrespected him. This came as a surprise to me, because I thought it was obvious the angle was supposed to be a joke from the beginning. I wasn't sold on it being the best way to write Page out of the promotion, but I did find the match entertaining. I also had a little bit to drink before watching it, so maybe that played a role. Not sure.
I'm also not sure where Ethan Page goes from here. Talented creative guy, so we'll probably see him somewhere sooner rather than later. Let's just hope his heart's healed up by then.
Luchadors Running For Office!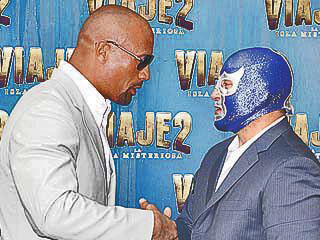 We know that lucha libre has run into some big problems since the pandemic. Most promotions aren't able to run shows, giving wrestlers fewer opportunities to work & make money. Some have found other things to do, whether it be running food trucks, training people, or running for political office.
Running for what now? Yep, that's right, political office. Blue Demon Jr., Caristico & Tinieblas Jr. have filed to run for office as part of the Progressive Social Networks party, which was founded just last year. Each man is looking to attain a mayorship in a different municipality of Mexico City. Now, one question you might have is this: Would the men have to unmask and reveal their identity? They would, but only in front of the authorities in charge of the election. They would be able to maintain their secret identity in public, though this isn't as big an issue for Caristico because WWE already made his government name a matter of public record.
I haven't seen any polling on any of these races, but it's tough to count these men out. Wrestlers have a pretty good track record of success in political races in America & Japan. Why not Mexico?
Well, that's all we have time for this week! Stay tuned here to the Chairshot for all the sports, entertainment & sports entertainment you can shake a stick at! Until next time, keep your stick on the ice.