Cook's Top 5: 2003 Wrestling Memories
Steve Cook continues his 30-year journey with a stop in 2003, where Kane unmakes for the first time, Steve Austin wrestled his last match, and more!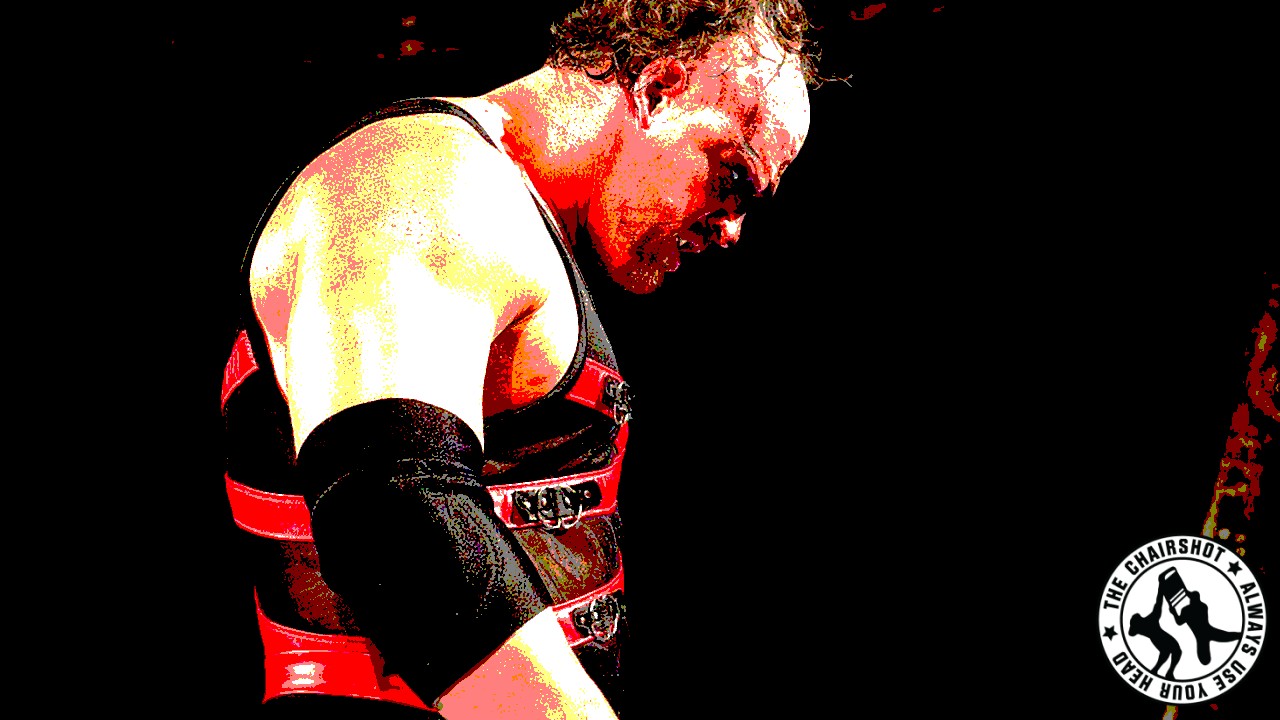 Steve Cook continues his 30-year journey with a stop in 2003, where Kane unmakes for the first time, Steve Austin wrestled his last match, and more!
To be honest, 2003 wasn't exactly a year I remember being full of great wrestling moments. WWE was at a creative low for the most part. I wasn't seeing a whole lot of other promotions, and frankly it doesn't look like I was missing much there.
There were some interesting things going on. What stands out to me while looking back: certain wrestlers having really stellar runs. One of the most famous wrestlers ever had what I think was his best run. Another of the most famous wrestlers retired, and met me at a car show! A highlight of his life, I'm sure.
The Thirtieth Anniversary Celebration hits 2003. We're not even halfway through this project. Aren't you excited?
5. 411 Gets Some Mania
3/3/03. We like dates where all the numbers are the same, right? Easy to remember. The site previously known as 411wrestling.com relaunched on 3/3/03 as 411mania.com. There were all kinds of fun new zones. Music, Movies, Games, Comics, Figures…oh, and Wrestling was still there too.
There was also a message board, which I signed up for two days after the re-launch. As I recall, there was supposed to be a newsletter & some other special content, but that ended pretty quick. The stuff was free, it's not like I was sending Ashish $50 per year. I hadn't really done the message board thing before, but I figured I'd check it out. What could it hurt, right?
It turns out I'm still talking to some of these other goobers from the old 411mania Fan Forum. Many of them have gone far, far away, but I still keep in touch with more than I would have expected back then. Here's the obilgatory offtheteam.com plug. That darn message board led to a lot of things, including the column you're reading right now. All part of the process of my taking over the Internet, which should be happening any second now.
4. Raven Renaissance
I think Raven's WWE run from 2000-03 was a little bit better than it gets credit for, but both parties seemed done with each other long before the run actually was. WWE wanted to ease Raven into an announcing role, Raven still wanted to wrestle, and the answer was to give him his own playground on Sunday Night Heat. Raven got bored, WWE was happy for him to go, and as it turns out, Raven didn't have one of those 90 day clauses on his contract that's all the rage these days. He could go wherever whenever, and he was on TNA two days after getting released.
The new freedom reinvigorated Raven. Not only was he working everywhere, but he was willing to do business & put younger guys over. CM Punk feuded with Raven in ROH & MLW, and getting over on the veteran in matches and on the microphone made people stand up and take notice. He also provided a big boost to TNA, to the point where his first NWA World Championship match against Jeff Jarrett was their most purchased PPV for a long period of time.
We also got a ton of Raven shoot interviews out of his departure from WWE, which would have been worth the move on its own if he didn't do anything else.
3. Insane Kane
None of my college roommates particularly cared for pro wrestling. It wasn't like they'd get mad at me for watching it, they'd just find other places to be. The one exception was my sophomore year roommate, who liked two things about wrestling:
-My Trish Stratus poster
-Kane
This was an especially interesting period in the Big Red Machine's career. The end of 2002 saw the infamous Katie Vick storyline that saw Triple H reveal…yeah, let's not talk about that. If you thought Kane would end up getting the upper hand over Triple H at some point, you thought wrong since Kane lost a match to Triple H in June with his mask on the line. Once Kane lost his mask, he lost his mind. There was an incident where he set Jim Ross on fire during an interview. One can never forget the time he electrocuted Shane McMahon's testicles with a car battery. (Why do you think Shane is so crazy nowadays?) Then there was an Undertaker feud that included all sorts of paranormal hijinks.
It was the kind of stuff that one would traditionally be embarrassed about watching. Yet it was the biggest draw to my roommate. Is there something to be learned from this? Probably not, other than people just like weird stuff.
2. Hollywood Rock
Dwayne Johnson has played plenty of characters over the years, but I think that The Rock during 2003 still represents his finest work. Rock returned to WWE in January 2003 after some time off to make movies. Fans were not happy about Rock stepping away from the ring to pursue other interests, and had started booing him in mid-2002. Rock was perfectly justified in turning against the people, and cut some of the most hilarious promos in wrestling history. The Rock Concerts were especially epic.
Rock just had a knack for tearing people to pieces at this time, while also getting them over. His feud with the Hurricane might be the finest example of a main eventer putting over a lower-card wrestler and making him a bigger deal. Of course, the follow-up on that by WWE & Triple H in particular left something to be desired, and Hurricane wasn't quite as elevated as we hoped. Nevertheless, Rock was pure gold during this time period, and it's safe to say that wrestling fans were mad at him for going to Hollywood because they wanted him wrestling forever & ever. Some people will do that, but Rock had other mountains to climb. He did all he needed to do in his wrestling career to be a Mount Rushmore figure, and he probably didn't work five full years.
1. Stone Cold's Last Match
Last week, we talked about Steve Austin walking out of WWE. As it turned out, it was pretty much the beginning of the end of his in-ring career. He did return to WWE in February 2003, but his final match would take place in March at WrestleMania XIX. It's an underrated WrestleMania, and Austin's match with The Rock is probably underrated as well, especially considering Austin's physical problems at that point. Rock finally got his big win over Stone Cold, sending the Rattlesnake into the sunset.
Of course, his return has been rumored ever since. He's 55 years old, but, I mean, Undertaker is also 55. And up until the virus hit, Saudi Arabia was all about throwing old wrestlers money. Sadly, I think we've missed our last chance to see Stone Cold opening a can of whoopass in a wrestling match. Do I rule it out completely? No, I never rule anything out in pro wrestling.
Oh, and I also met Stone Cold at a car show in Louisville just before his WWE return. $5 for an autographed 8×10. Heck, you wouldn't even get an autographed 8×10 of ME for $5 these days! How times have changed.