Greg DeMarco's Power Rankings: Week Ending 8/9/2020
Greg DeMarco is back with your Power Rankings for the week–featuring some mystery folks, a guy in denim capri pants, a piece of fruit, and a punter.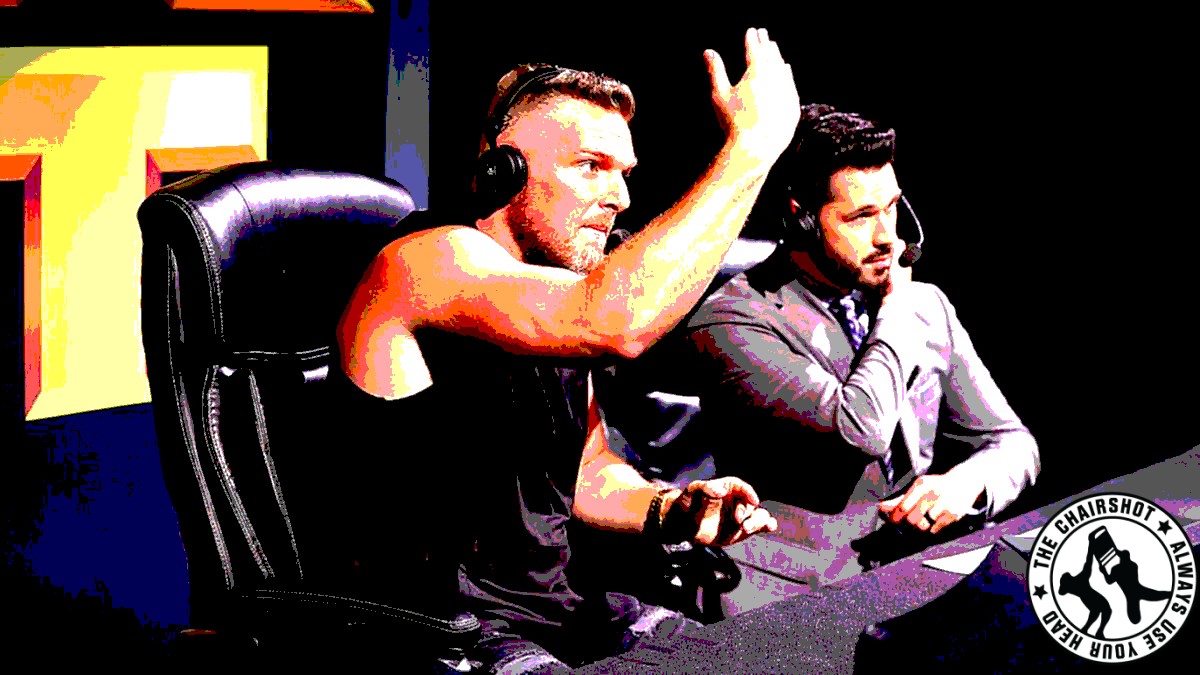 Greg DeMarco is back with your Power Rankings for the week–featuring some mystery folks, a guy in denim capri pants, a piece of fruit, and a punter.
Each week, I bring you my Power Rankings in Top 5 form. What can you measure with a "Power Ranking?" The answer is simple: power. Power here is defined as momentum, who got the big wins, and who is on an upward trajectory after this week. Each week is different, as the landscape of professional wrestling (and sports entertainment) can change in an instant. Thus, the weekly rankings will change with it.
WWE had a really good week, and AEW had some gems, do they dominate the rankings?
---
Greg DeMarco's Power Rankings: Week Ending 8/9/2020
Honorable mentions:
Raw Underground – Yep, the whole thing. Except the go-go dancers.
WrestleHouse – I need to write a whole article on this, because it's fantastic.
5. Eddie Edwards
I was somewhat critical of Eddie Edwards winning the Impact Wrestling World Championship, a spot that was obviously waiting for Michael Elgin before he decided to go and be Michael Elgin. But Eddie Edwards, shitty horrible terrible god-awful "wrestling gear" and all, decided to open up his championship to all challengers, and Sami Callihan accepted.
Eddie and Sami have a history, and they delivered a great match on Impact Wrestling. But more importantly, the champion has some more momentum as he does his best Drew McIntyre impression and carries the company on his shoulders.
4. Pat McAfee
Does it kill me to put a non-wrestler on this list? Not really.
Pat McAfee made it easy by making it look easy this week. A decided outsider, despite owning a ring of his own and doing some training, McAfee entered the world of pro wrestling for the first time since November and delivered the best heel performance of 2020. And that's not hyperbole. He showed y'all how it's done. That's good business baby.
But here's what else he did: he made a non-wrestler be the best case argument for the main event of a Takeover. Takeover XXX might be main evented by Karrion Kross challenging Keith Lee for the NXT Championship, but in all reality the match with the most fire behind it will be Adam Cole vs. Pat McAfee. And Adam Cole, the heel that fans just want to love, is wrestling a character who is a bigger douchebag than his character is. It will be more spectacle than match, likely recorded & heavily edited or downright cinematic, but it will be a high profile match for Adam Cole and all of NXT (don't listen to Alvarez, folks).
3. Orange Cassidy
Dude, Orange Cassidy is a damn star. Chris Jericho can't claim credit for this one, either. Yes, he is the one being used in Orange Cassidy's supposed elevation (let's see what he does AFTER this program before officially calling him elevated), but this one is really all on OC himself. And he showed that during his debate with Chris Jericho on AEW Dynamite this past Wednesday.
He's something that is really hard to do: a unique character in modern day wrestling. Many people reinvent themselves (including the aforementioned Le Champion), but they don't actually create something new. Orange Cassidy, killing-the-business-be-damned, is something new and different. AEW didn't create it, but they've put it on a global stage and it's working. I, for one, am excited to see what he does next.
2. The Hurt Business
MVP, Bobby Lashley, and Shelton Benjamin had a rough night on WWE Monday Night Raw. MVP and Shelton lost their championships (even if one was never official), and Lashley isn't really progressing towards anything big at the moment.
But they did what seldom happens in wrestling: something about it.
Raw Underground was the hot new girl this week, as it had everyone talking and moved Raw's Hour 3 rating (THE DEMOS) ahead of Hour 1–something that rarely happens. And The Hurt Business took that as an opportunity to give WWE the big ol' "fuck you" and take that shit over, saying The Hurt Business now runs the hottest thing in WWE.
What happens next time? No one knows, but many of us suddenly care to find out–and that matters.
1. RETRIBUTION
Earlier in the day on Monday, we heard rumblings of chaos at WWE Raw. Many thought it was backstage unrest, but that was likely leaked info to get us talking. What did it lead to? A new stable (also teased) that was going to shake the foundation of WWE. And they actually kinda did that.
On Monday they messed with the technology, blew up a transformer, and simply left an impression that had people talking. On Friday they came back (and many of us thought this was a Raw thing) to cause more havoc, eventually taking over the Performance Center at the end of the show and forcing everyone to run for their lives.
WWE is solidly behind this group. How do I know? They allowed the group, which is basically the bastard child of The Shield and Nexus, to infiltrate storylines in a manner that could actually take away from the stories. But what's more, is that the group was allowed to beat up the fake fans in the crowd during the closing segment of WWE Smackdown on FOX. We all know these are NXT and Performance Center talent, but the attack was still out of character for a WWE storyline. This group crossed the safety barrier (yes, it's happened on NXT and The Street Profits did it as well), but in doing so they beat the shit out of the "fans."
Who is in the group? Well if you believe the online speculation, we are looking at Tommaso Ciampa, Chelsea Green, Vanessa Borne, Lio Rush, and (eventually) Dominik Dijakovic. I don't know if that's the crew, but if so, it has potential.
---
Who would you put in your Power Rankings? Sound off on Twitter @ChairshotGreg using the hashtag #UseYourHead!