Mishal: Will Professional Wrestling Ever Have Another Superstar?
Mishal asks what is probably the most important question in the business today…will we ever have another true defining superstar?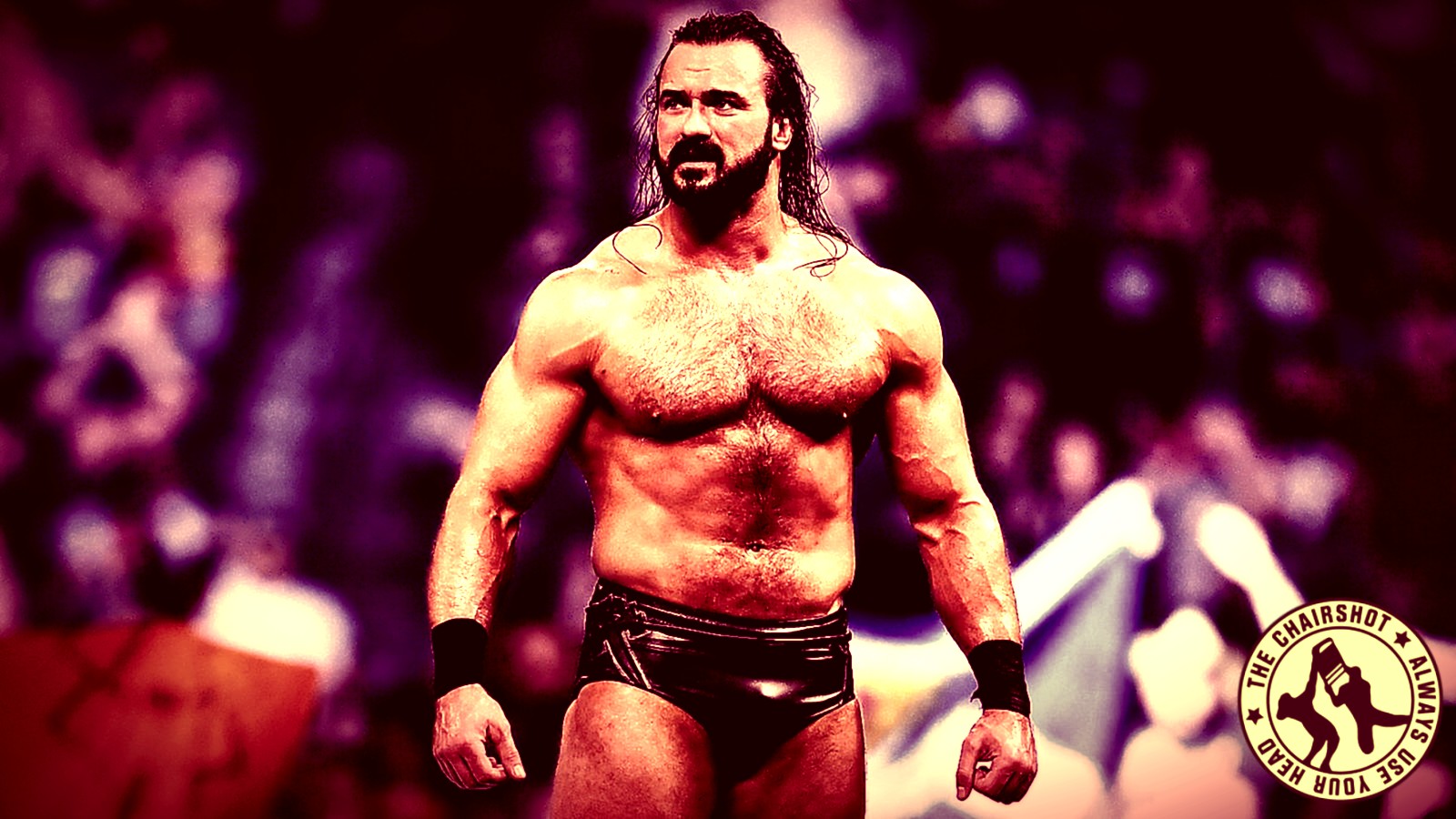 Mishal asks what is probably the most important question in the business today…will we ever have another true defining superstar?
Wrestling is at an interesting point in time as we see it right now. The industry has never quite been in the position it's been in currently, one of great uncertainty for both fans & wrestlers, creative flux across the product and the fact that above all else, the show goes on in the midst of an ongoing, global pandemic which the United States is feeling the brunt of over the last number of months.
With the change in atmosphere & presentation, there have been many things myself, as well as countless other fans have been able to pick up on countless aspects of the industry that have previously gone unnoticed, both positive & negative depending on what you focus on.
No Crowds Further Exposed The Product
The lack of legitimate crowds has exposed holes in certain forms of storytelling, while matches such as more 'cinematic' style contests have thrived under an environment like the WWE Performance Centre where the audience generally gets in the way of these kinds storytelling methods. Certain gimmicks have thrived (Asuka, Drew McIntyre, Bray Wyatt or Randy Orton) while others have struggled to find their place (Braun Strowman, Karrion Kross to name a few). Storylines aren't presented in the manner we're used to, instead feeling a little more 'free' compared to the restrictions many talents face in front of a live audience of thousands of fans.
And while this is inevitable with the shifting landscape the product has to work around, removing the very core of professional wrestling from the current product is bound to have that kind of effect on something that's become so intertwined with the product.
More than anything, however, this has exposed the longstanding problem with professional wrestling, but WWE in particular.
I don't reference WWE, in particular, to make this seem like it's an issue exclusive to them because it is one that transcends the industry as a whole, but considering WWE's standing within the industry it is one that affects the industry leader before anybody else due to their standing on a mainstream level. That issue I speak of is the company's inability to find their next superstar.
What Makes A "Superstar?"
When I use the term 'superstar,' I don't mean the standard use of the term coined on WWE programming, referring to an athlete signed to a specific brand, I'm talking about a star, man or woman, that has the ability to transcend the very boundaries of professional wrestling itself. Someone that beyond getting a solid reaction in front of a live audience, becomes a part of a wider popular culture as a whole, becoming not just a 'Sports Entertainer' but someone that becomes a part of other elements of mainstream entertainment beyond the squared circle.
Historically we could point to the likes of The Rock, Steve Austin, John Cena, Undertaker, Goldberg, Hulk Hogan or Brock Lesnar when it comes to men, and despite being pushed to the background for a good portion of time until recently, stars such as Sable, Chyna, Lita or Trish Stratus showed that the women can have just as much star power as their male counterparts in every aspect. The names I just mentioned are larger-than-life, bigger than just their characters & edge their way into history beyond just being a part of a program. Talents such as these shift the very dynamic of the brand they promote, affecting ratings, record-breaking merchandise sales & bring in viewers normal programming generally doesn't. It's the reason the Attitude Era did as well as it did during its time, it was more than just wrestling, it was the place to go and see a roster stacked with talent, unlike any other generation.
In today's WWE, that elements just doesn't feel present, which has shown even more now that the product must stand on its own without fans there to elevate it beyond what it may be.
None of this is to say that talent isn't present on today's roster, because that couldn't be further from the truth. Talents such as Roman Reigns, Seth Rollins, AJ Styles, Jeff Hardy, Randy Orton, Drew McIntyre, Bray Wyatt & Braun Strowman alone have enough skill in their pinkies to make the modern-day product better than any generation that's proceeded it. Their match quality is generally astoundingly high, the work rate is off the charts compared to what we once saw & you could argue that with the right booking, each talent I just mentioned has the possibility to hit the heights of someone like a John Cena did close to two decades ago.
Booking The Superstar
But that's where the issue tends to lay, in the booking of the very product itself.
We're currently living at time where a company like WWE, just isn't thinking in the long-term for the most part. The days of extensive planning, long-form storytelling or crafting angles or characters that are meant to actually lead to something wider than what's presented, have more or less gone. A lot of this is due to the COVID-19 pandemic affecting various talents presence on TV, but to completely nudge aside the flaws of having a plan for most of your talent beyond three weeks from now, is something that raises dozens of issues.
As of late the introduction of things such as RAW Underground hosted by Shane McMahon, RETRIBUTION, the women being allowed the freedom to float from brand to brand or the presence of 'edgier' storytelling elements (i.e. Jeff Hardy's battle with his 'demons') have shown just how desperate the company is to find something, anything to latch onto. None of these angles feels planned out or with any wider purpose, but seemingly exist to spark some form of controversy, whether that be on social media or a slight bump in the ratings as we've seen very briefly. The argument could be made that these will all lead to something down the line, this, however, just isn't how things are going as of this writing.
Short Term vs. Long Term
WWE seems far more concerned with short-term impacts on their various media platforms rather than effective storytelling, and it's that very mentality that will progress the company from solving their star-making dilemma in the future. Reports from backstage have also echoed similar vibes, claiming the company is only executing these angles as a way to drag their product out of the mess it's in currently, rather than using their methods to build to something much larger & more satisfying.
This kind of thinking ruins the potential for storylines to be more than just blips on a radar, or the potential for a superstar to be more than a one-hit-wonder who'll be forgotten in the coming weeks. You could say the same for the company's constant use of 50-50 booking, which is a topic that's been beaten to death by this point. But the very notion of 50-50 booking is what hinders star power or credibility when trying to invest an audience because you're simply sacrificing one of your stars looking dominant before moving onto the next chapter of their respective careers.
Say what you will about John Cena & his booking during his more frequent days on the main roster a number of years back, the man was a believable threat to everyone he stepped up against because of how protected he was in storyline, always made to be a star. The same can be said of Steve Austin, The Rock, Triple H, Goldberg, heck even Roman Reigns barely eats a loss but is sadly not active at this point in time as a result of COVID-19.
The Stars Of Today
Most other stars on the roster (bar Drew McIntyre who is killing it), just can't say the same. Talents like Seth Rollins, AJ Styles, Jeff Hardy, Sheamus, Aleister Black, Shinsuke Nakamura, Cesaro or in particular Braun Strowman have severely struggled as a result of inconsistent booking that hinders their overall character development. It's this kind of absurdity that results in stars never reaching their potential in modern-day WWE, instead, they're simply talents with incredible degrees of talent behind them, which is still commendable to wrestling fans, just not to the mainstream audience the company needs to target.
But that brings me back to the question; Will Professional Wrestling Ever Have Another Superstar?
For the sake of sheer optimism, yes.
I personally cannot believe that we've seen the last 'John Cena' of this generation, nor do I think the level of talent is lacking to replicate the lighting in the bottle that was that character at the time.
Where the issues lie is simply within the long-term investment of the company in its stars, which isn't at its peak right now. All it takes to get a product & its stars back on top is simply that, think ahead of what you're doing at the moment. Wrestling beyond an art form, is like any other kind of entertainment, it needs consistency, solid storytelling, characters & a really strong presentation to work off of. None of that is completely absent from programming right now, but it is struggling to find its footing in the grander scheme of things.
In the short-term, you'd likely not find me disliking a lot of WWE's current booking because it does have its entertainment value for you to sink your teeth into, but as the product rolls out, the issues begin to unfold in spades.
All of this is simply to show that despite numerous industry legends (Eric Bischoff, Chris Jericho, Arn Anderson, even Vince McMahon himself) raising issue with the lack of 'superstars' in today's business, there is & always will be a glimmer of hope despite the bleak outlook as we see it right now. We've never been a part of an industry so crammed with talent, potentially incredible storylines & range to reach an endless number of untapped audience members who aren't yet invested in what there is to offer. It's all a matter of investing in the talent you have & fixing the fundamental structural issues I think a company like WWE has at its core right now, essentially short-term over long-term gains when it comes to its product. And while there is a lot of weight underneath that very topic to tap into, anyone delving into the online wrestling community is bound to be familiar with what I, and many others would refer to.
Professional wrestling will find its next superstar, whether that be tomorrow, next month or next year, there's something incredible waiting around the corner. It may not be what we're used to, not even like anything we've seen before, but if the current crop of talent is any indicator, it'll blow our socks off.
Andrew's Top 5 Matches: Week Ending 7/25/2021
So it's been about a month, but we finally got enough good matches to inspire a Top 5! Let's see what stood out this week!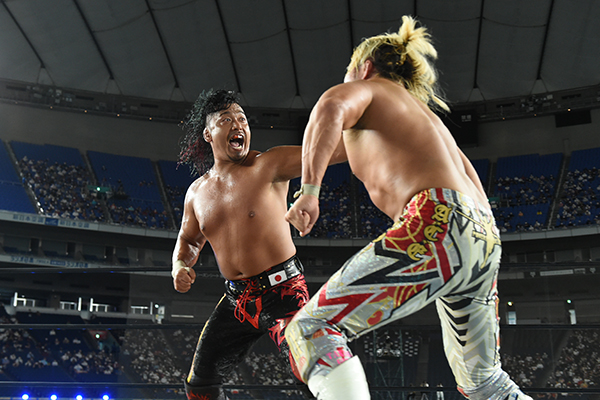 Been a while since this has happened, right? Well much like a bunch of people, wrestling hasn't really lit my world on fire lately. Plus when there's only like 1 or 2 decent matches a week, it's pointless to make a Top 5.
With that said, I'll play the executive decision card here and declare a winner for June.
January: NJPW New Beginning Nagoya: NEVER Openweight Championship: Shingo Takagi (c) vs Hiroshi Tanahashi
February: NXT Vengeance Day: North American Championship: Johnny Gargano (c) vs Kushida
March: NJC 3.21.21: NJC Finals: Will Ospreay vs Shingo Takagi
April: NXT Stand & Deliver: UK Championship: Walter (c) vs Tommaso Ciampa
May: WWE WrestleMania Backlash: Universal Championship: Roman Reigns (c) vs Cesaro
June: Stardom: World of Stardom Championship: Utami Hayashishita (c) vs Syuri
Let's be honest here, anyone that saw those two women put the work in, won't question its place in the list. IF you haven't seen it…go, find it. The initial match and the overtime I personally count together, and it was just beautifully done.
Depending on next week, this might end up being the July vote, so make your vote count this time around. I really hope that with all the in-ring returns and return of fans, wrestling picks up again.
Quick Top 5:
NJPW Wrestle Grand Slam: IWGP World Heavyweight Championship: Shingo Takagi (c) vs Hiroshi Tanahashi
Rating: **** ¼
NJPW Wrestle Grand Slam: Kazuchika Okada vs Jeff Cobb
Rating: ****
NXT UK: NXT UK Tag Team Championships: Pretty Deadly (c) vs Subculture
Rating: ****
NJPW Wrestle Grand Slam: IWGP Heavyweight Tag Team Titles: SANADA & Tetsuya Naito (c) vs Dangerous Tekkers
Rating: ****
GCW Homecoming 7.24: GCW World Title: Nick Gage (c) vs Matt Cardona
Rating: ****
Honorable Mentions:
NJPW Wrestle Grand Slam: IWGP Junior Heavyweight Championship: El Desperado (c) vs Robbie Eagles
Rating: *** ¾
NJPW Wrestle Grand Slam: IWGP Junior Heavyweight Tag Titles: Mega Coaches (Rocky Romero & Ryusuke Taguchi) vs Bullet Club (Taiji Ishimori & ELP) (c)
Rating: *** ½
AEW Fyter Fest Night 2: IWGP US Championship: Lance Archer vs Jon Moxley (c)
Rating: *** ½
AEW Fyter Fest Night 2: AEW Women's Championship: Britt Baker (c) vs Nyla Rose
Rating: *** ¼
IMPACT!: Chris Bey vs Rohit Raju w/Shera
Rating: *** ¼
NJPW Wrestle Grand Slam: KOPW 2021 New Japan Rambo w/Handcuffs
Rating: ***
NXT: Bobby Fish & Kushida vs Tyler Rust & Roderick Strong
Rating: ***
IMPACT!: Knockouts Tag Team Titles: Fire N Flava vs Havok & Rosemary (c)
Rating: ***
2t. GCW Homecoming 7.24: GCW World Title: Nick Gage (c) vs Matt Cardona
So Cardona took his shots in an area he's not comfortable in, and much like WWE wrestlers treading into ECW territory, he was not met kindly. Cardona came out, action figures adorned on his gear and around the ring, along with appropriate chants made this feel very…ECW in the 90s. Part of the thing that added to this match was that rabid tension in the air, where the crowd is loyal to their brand and hates outsiders.
When we get around to the match, Cardona busts up Gage first, and pulls off the old Broski Boot, which pisses off Gage as he's being fed light tubes from the outside. The early part of this match felt like someone in hostile territory and literally everyone not in the back, were trying to help Gage kill Cardona. Murder Death Kill was in full effect.
Cardona eventually loses the small upperhand he gets, when he just tries to treat this as a normal match at times, and Kid Ref has to be like "nope, that's not how this works". So playing in the space of Cardona only understanding sterile wrestling and being out of his element was amusing. The fact he came in with purple gloves that the fans and announcers decreed "Purple Prolapsed Anus" gloves or something like that, was amusing but got old the 20th time it was said.
Gage carved Cardona up, but then we go from ECW style death match to more of an AEW overbooking gimmick. First Judas starts playing, and some masked person rushes the ring, Gage handles him, but it's not Jericho. Purely a mind game. But then 44OH come out, minus Ricky Shane Page. They attack Gage, RSP hits the ring after, RSP and Gage fight off 44OH, stand tall together for GCW…until RSP shows his true colors, Low Blows Gage, helps out Cardona and the end is nigh.
Three bundled Light Tubes and a Radio Silence/Ruff Ryder crown Zack Ryder..erm…Matt Cardona as GCW champion!
Yes it was overbooked, but it's hard to deny the atmosphere and the cool factor of the old school ECW vibe of a packed house wanting to see a literal murder. It also was a little more pro wrestling than most American death matches, so I found myself enjoying mostly everything except the commentary. They are really awful.
Winner: Cardona via Radio Silence/Ruff Ryder
2t. NJPW Wrestle Grand Slam: IWGP Heavyweight Tag Team Titles: SANADA & Tetsuya Naito (c) vs Dangerous Tekkers
Naito and ZSJ start and mess with each other, as SANADA and Taichi continue their own personal rivalry around respect and pec dancing.
Most of Naito's offense focused on ZSJ's knee, but a huge portion of this match felt more like a tornado tag. We saw plenty of time where all four men were in the ring at the same time. Dueling submissions, stereo submissions, everyone hitting a finish/signature, just a lot of hard work. Call backs galore to previous encounters, but unless I blinked, no cheating. The beauty of the Tekkers this year have been that they are more tweeners than heels.
SANADA cut off Taichi at many times, but we saw great babyface moments from the Suzuki-Gun duo. ZSJ asking Red Shoes to stop the double knockout count so they could finish it correctly, Taichi imploring Zack that what ended up being the ending sequence was "their last chance". So there was great desperation, great mutual needling. ZSJ pulled off the counter he couldn't figure out when they lost the belts; and ends up surprising Naito by turning a Destino into the European Clutch.
Winner: Tekkers via European Clutch
2t. NXT UK: NXT UK Tag Team Championships: Pretty Deadly (c) vs Subculture
The ref is upset, but the count is over and this match continues! BT Sports Studio says "This is Awesome!" as Howley drags Andrews out. Howley whips Andrews at steps but Andrews jumps up to QUEBRADA! Howley catches him, but Andrews tilt-o-whirls to DDT Howley to the floor! Stoker victory rolls FMW, TWO! FMW has a cover, TWO!! Stoker and FMW run in, ETON RIFLE!! Tag to Andrews and he goes up the corner! FALL TO PIECES FLOPS as Howley drags Stoker out of harm's way! The ref reprimands but FMW FLIES in! Only to be caught! DOUBLE BARRIER SNAKE EYES! Pretty Deadly get in the ring, but Andrews DECKS Howley!
Andrews fires off on Stoker, forearms and CHOPS on repeat! Howley grabs the tag title belts! Andrews DECKS Howley again and the belt falls in the ring! The ref grabs that as Andrews continues to fire off on Stoker! Stoker gets under, Howley runs in, SPILT MILK!! Cover, Pretty Deadly wins!!
Winner: Pretty Deadly via Spilt Milk
2t. NJPW Wrestle Grand Slam: Kazuchika Okada vs Jeff Cobb
Fans return to the thunderous rallying as Okada and Cobb stir. Okada sits up but Cobb follows, and the two stare down. They go forehead to forehead before going forearm for forearm! Okada hits, Cobb hits, and then Cobb slaps Okada on the head. They stand, Okada forearms but Cobb forearms back. Cobb eggs Okada on so the forearms go faster and faster! Fans rally up as the shots keep coming, and Okada gets the edge. Okada EuroUppers, talks some trash, and walks into a CHOP from Cobb! Cobb BLINDSIDE LARIATS! Cobb gut wrenches for the DOCTOR BOMB! Cover, TWO!?! Okada survives and Cobb can't believe it! Cobb gets Okada up, whips, TOUR OF THE-
NO! Okada slips out and wants to gut wrench! Cobb fights free and SUPERKICKS! Okada staggers, fires up, but runs into a HEADBUTT! Cobb whips again, TOUR OF THE- Wait, Okada slips out again! Okada wristlocks, ripcords, but Cobb ducks to ripcord for a COBB MAKE- NO! Okada Alabama lifts but Cobb sunset flips, only for Okada to sit on it! Cover, OKADA WINS!!
Winner: Okada via Double Legged Cradle
1. NJPW Wrestle Grand Slam: IWGP World Heavyweight Championship: Shingo Takagi (c) vs Hiroshi Tanahashi
In typical Tanahashi fashion though, he powers through and gets better as the match pushes forward. His desperation attacks were well-timed and looked great. Tana had callbacks and all of his finishers and signatures come to mind. Texas Cloverhold was used to weaken Takagi's base, just like earlier in the year, Slingblade countered Last of the Dragon once, and Dragon Suplex, were all kicked out of. These all won Tanahashi titles in the past and Takagi overtook them. The major moment was when Tana hit the first High Fly Flow to take Takagi off his feet, but Takagi grabbed the Ace's foot. He refused to let him hit the follow up, so Tana smacked him around more and even pulled out the reference to Ibushi with a Kamigoye! God uses the move invented to surpass him!
A second High Fly Flow…BUT TAKAGI KICKED OUT! That's the first time, in quite a long time that anyone kicked out of the sequential High Fly Flow. Also as we saw during his match with KENTA, Shibata handed Tanahashi a few new moves as well. The corner Dropkick and a resounding Headbutt kept Tanahashi alive at many times in the match.
This had a lot of moments of the "old gunslinger" style of fight, but I feel like that's been consistent with Tanahashi the last 3 or 4 years. Tana took a beating, even ate Stay Dream, and kept kicking. A desperation strike exchange turned into Takagi getting the better of it and putting down the Ace with Last of the Dragon.
Winner: Takagi via Last of the Dragon
Final Thoughts:
Like I said at the start, wrestling has been weird the last few months. Not sure if it was just the pandemic wearing on me personally, but it was really hard to find things about this entertainment medium to enjoy. I really hope this is a turning point since most things are coming back, including covid…see this proves Loki was too popular since now even covid has variants.
ANYWAY – bad observational humor aside, we got a solid week for a bunch of different fans. My vote will honestly go to. GCW Heavyweight Championship: Nick Gage (c) vs Matt Cardona. Was it the best wrestled match in the Top 5? Nope. But hot damn was it electric. It was probably one of the most interesting scenes in wrestling since I went to ECW shows at the old Trenton CYO back in the day.
So maybe it's nostalgia, maybe I just also enjoy watching brutality sometimes. But either way, Cardona and his action figures pulled off an upset in my personal preferences too! Until next…week? Hopefully next week…
News From Cook's Corner 7.26.21: Returns Out The Yin Yang
Cook's News has returned thanks to wrestling being interesting lately! Has the current direction of wrestling helped to peak your attention as well?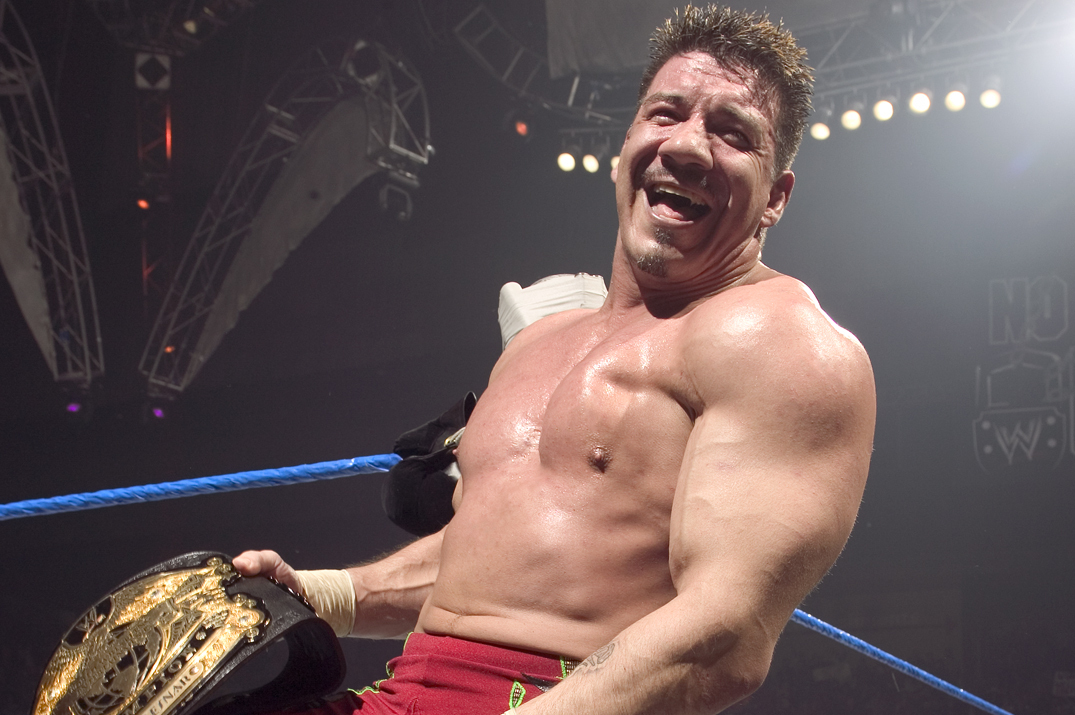 Hi, hello & welcome to News From Cook's Corner! I'm Steve Cook, and I'm here because there are things worth writing about. See, that's one of the things about me. Maybe it's held me back over the years, tough to say. All I know is I'm not one of those guys that has to have an opinion on every single thing going on in the wrestling business. Come to think of it, that probably has held me back, since wrestling websites want me to have opinions.
It's nothing new.
Why do you think I burn out on wrestling writing every few years and transition to writing about other things that interest me? Why do you think the most common phrase I utter on podcasts other than "Good times" is "It is what it is"? I probably shouldn't be admitting this live & in public, but I go to "It is what it is" when I have nothing further to say about a topic that is either relevant or true. My man Larry, he had a take on every single thing going on in the wrestling business, and after he was done talking he'd throw it to me and I'd reply with "Uh, well, it is what it is, man. Am I right?". The poor bastard. If only he had a proper podcast partner.
It's a weakness of mine.
Though, I feel like it might be preferable to the weakness many of you have, where y'all feel compelled to comment on every single thing for the most ridiculous of reasons. I was looking on the Twitter just after work ended on Sunday, and I noticed that Eddie Guerrero was a trending topic. Twitter usually kills people, so Twitter bringing somebody back to life would have been a welcome change of pace. No, unfortunately, it was just some jackhole Twitter account calling Eddie a B+ player. See, the "B+ player" thing is a trigger for a lot of folks. Including some folks in the business!
Eddie Guerrero was an A+ player.

End of discussion.

— Mick Foley (@RealMickFoley) July 25, 2021
All because one thirsty guy trying to get attention from a female Internet wrestling personality in her replies said something. I remember when Colin Cowherd slandered wrestling fans for caring about Eddie's death. That was actually worth responding to because the guy had an ESPN Radio show. The guy everybody's complaining about barely has more Twitter followers than I do. Why waste your time? You're giving the guy clout, which is what he wants so he can get attention from the female Internet wrestling personality.
This whole thing tells me that y'all are too thirsty. People need to keep themselves lubricated. That's the lesson to be learned here. On to the news!
Summer of Cena!
What a week it was for @JohnCena! pic.twitter.com/8sUu4nPwhk

— WWE (@WWE) July 26, 2021
WWE is back on the road, which means they have to fill some of those seats for television purposes. While just the idea of seeing rasslin live is enough for some, others need a little bit more. WWE knows the number one thing that appeals to those fringe fans…previous stars!
That's why we've got the Summer of Cena coming to a town near you. John Cena is back in the mix and appearing on WWE live events up to SummerSlam, and people are pretty darn excited about it. It's nice to see Cena getting this type of appreciation now after years of wrestling fans whining & moaning about Super Cena and his lack of work rate. I wonder if this is because the fans have done a 180, or if the fans that whined & complained about Cena back in the day have moved on to other things. Maybe it's just the natural course of things. Jeff Gordon went from getting boos to getting cheers at NASCAR races.
Either way, Cena's return seems to have sparked some interest, and a feud with Roman Reigns should spark some more. Seems pretty obvious after one week that Reigns is playing the role of 2011 John Cena, while Cena is playing 2011 The Rock. Some take artists will jump on the Reigns bandwagon since he's pointing out that Cena's playing the hits, while folks like me will point out that Cena's doing what the fans want him to do. Play the hits.
You just have to make sure you don't play the same songs too long. Then you end up like Bill Goldberg, making yet another comeback to challenge Bobby Lashley. It's the same song we've heard a few times at this point, and I'm not really sure who it's appealing to. Is there a large number of fans out there that want to see Goldberg vs. Lashley? Was there a large number for Goldberg vs. McIntyre, or Goldberg vs. Reigns/Strowman? Goldberg vs. Lesnar worked for what it was, but it's been diminishing returns ever since.
Nothing against Goldberg, who seems like a good dude. But the 2021 nostalgia kick would be just fine without another Goldberg championship match. I feel like if he shows up in a few years at age 60 still all jacked, maybe you get some morbid curiosity buys out of it. Otherwise I'm not seeing a use for Goldberg.
Plenty of use for Cena though. Word is that WWE isn't done, and that this is "just the beginning" with even bigger names to come! I get the feeling that some of these names are being oversold. As much as we love Becky Lynch, she isn't bigger than John Cena. The only pro wrestling name out there bigger than John Cena is The Rock, who we might be seeing at Survivor Series if the rumors are true. Anybody else, well, they're nice but they're not bigger than John Cena.
AEW also going to that nostalgia well!
Say what you will about WWE digging up the likes of Cena & Goldberg to wrestle, but at least they've been in the ring fairly recently. AEW is reportedly going to bring in somebody that hasn't wrestled since the 2014 Royal Rumble. Talk about ring rust!
CM Punk is the fella in question. They say he'll be back for the All Out PPV in September, which I'm told is in Chicago. You might say it's an easy commute for him, but saying that would tell me you've never been to Chicago. Indianapolis would be an easier commute.
Some question the idea of bringing Punk in at this point, largely because they don't like him. That's the main argument against CM Punk, some people don't like him because he quit wrestling back in 2014. They got their feelings hurt and he didn't properly apologize to them. It's a strong energy these people have.
Not saying Punk doesn't come without controversy. The first meeting with him & Colt Cabana should be interesting. The other big name reportedly coming to AEW is much less controversial.
Return of the Danielson
Bryan Danielson is a name we haven't heard regularly except from super smart fans refusing to use his WWE name for over a decade now. Seems like we'll be hearing it more often now, as Bryan is reportedly on his way to AEW. The scuttlebutt says that Danielson will be debuting at the Arthur Ashe Stadium show.
It was long believed that Danielson would sign wherever he could get the most freedom to do other things, with New Japan as a particular destination. To WWE's credit, Nicholas Khan tried to get a deal done to make that happen. However, Anthony Khan was able to swing the deal, as we've seen with the IWGP US Championship regularly featured on Dynamite. Y'all thought that online promo he did was unhinged, but he knew what was going on. That forbidden door has been opened, and Bryan looks to be one of the folks jumping through. It's a pretty cool wrestling universe right now with AEW, NJPW, AAA, Impact Wrestling and even ROH having some links to it. (Could we see a Bryan Danielson appearance in ROH? Since I recap their weekly show I'm certainly hoping so. Their spot in the grand scheme of things isn't great, but maybe he has a soft spot for them.)
From a wrestling fan perspective, AEW is a good landing spot for Bryan. All kinds of new matches for him, and some that are ready to be re-visited. Yes, he wrestled Kenny Omega before, but that was before Kenny became Kenny BY GOD Omega. That's an easy main event for some show.
Punk & Danielson are the two biggest names AEW can bring in right now. We all know that bringing in names is one thing. TNA was great at that. The important part is the follow-up. What Punk & Danielson do in AEW will decide whether they generate interest or not. Just showing up isn't enough to change much of anything.
It is exciting, though. I root for exciting & interesting, and we're getting plenty of that these days.
GCW > NXT
Here's a truth: I've never watched a full GCW show. I have seen plenty of NXT shows. However, I can say that Game Changer Wrestling obviously has smarter booking than NXT. They know to take their championship off of a wrestler before he jobs on national television. They also know how to make a top heel, as indicated by the reaction of their fans to…Matt Cardona? OK, so that wasn't the guy I expected to see covered in blood getting a reaction like he was the NWO in 1996.
I've had 24 hours to sit on this & just rewatched it lol @TheMattCardona actually had more heat than John cena walking into ECW one night stand. He should ride this wave & turn heel everywhere so when he turns face again he will be mega over. His stock is definitely up. https://t.co/nVJ2Obyckk pic.twitter.com/FbDVuOvz6V

— Kuma Galieth (@Pablo____Chacon) July 26, 2021
I did expect to see Nick Gage on AEW television at some point. Given Tony Khan's fandom of all things 2000s Combat Zone Wrestling, it was bound to happen. We just needed the right time for it, and MJF needing outside help to take care of Chris Jericho was as good a time as any. You gotta love 2021 giving us weird matches like Chris Jericho vs. Nick Gage, right?
Not if you're a stick in the mud, apparently. Some folks are outraged that AEW would book somebody like Gage. One complaint is the fact that he robbed a bank, which, granted, wasn't the brightest thing to do. That said, Gage did his time in prison, paid his debt to society, and has been a better person since. I'm told that America is a forgiving place and people deserve a second chance, so I don't see the issue here. If Gage robs another bank before Wednesday, sure, throw the book at him.
Then there's the argument against deathmatch wrestling. It can be argued that AEW goes to that well a little too often, as we're getting this match a week after Lance Archer beat Jon Moxley by choke slamming him on a barbed wire board. Some would argue that any deathmatch wrestling is too much, and folks like Gage don't belong in a wrestling ring. Me, I'm ok with it as long as the people involved are ok with it. You don't have to watch it if you don't like it, but the people that get on their high horse and claim that *fill in the blank* isn't wrestling irritate me. Wrestling is a large number of different things.
You might not like people getting stabbed with a fork. Maybe you don't like Alexa Bliss hypnotizing people. It's still wrestling.
And that's all we have time for this week. Thanks for reading, and have a nice day!