News From Cook's Corner 8.10.20: Chaos!
Cook covers quite a plethora of News this week! The happy, the crappy, the sad and the mad!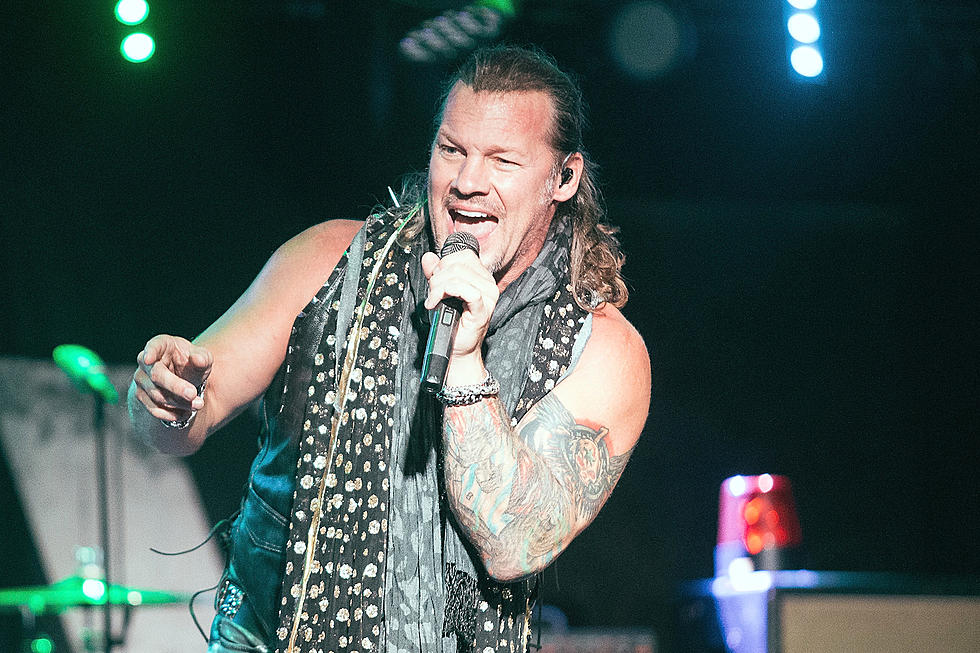 Hi, hello & welcome to News From Cook's Corner! It's certainly been an eventful week in the world of wrestling. AEW & WWE have created more conversation than I can shake a stick at. As has seemed to happen a lot this year, Sunday marked the passing of a wrestling legend of some note. We'll cover as much as we can before I get cranky about the Nashville Predators.
See, I don't write about hockey anymore, so I probably shouldn't call for any firings of people that have been there for two decades and haven't produced a Stanley Cup. That just wouldn't be nice, and maybe I'm just bitter that I wrote an article about the Predators GM for a publication a couple of years ago, was promised a sum of money and never got it. Might be that, I'm not sure.
That might have been the world's first bitterbrag. Seems like a fine note to start on, right?
Best & Worst? Oof, let's forget that lame title popped into my head.
Last week got off to an incredibly good start for Tony Khan. His Fulham F.C. made its way back into the Premier League by winning the EFL Championship Promotion Playoffs. AEW Dynamite had its best showing in the ratings in many weeks, especially in those key demos. Tony was feeling pretty good.
Thank you everyone who watched #AEWDynamite last night! Thanks to you we were top 5 in the 18-49 demo again + our biggest overall audience since pre-pandemic! With Fulham winning the Play-Offs & back in the Premier League + this Dynamite rating, it's the best week I've ever had.

— Tony Khan (@TonyKhan) August 6, 2020
I mean, I can't think of a week in 2020 that I'd rate in my top 1,000 weeks, so good for him, I guess? Things seemed to go downhill after that tweet, however. There was the AEW Heels "controversy", which was a bit overblown on the Internet, but still a headache for management I'm sure. Friday brought some news that I'm sure Khan & the rest of management weren't hoping to hear anytime soon: the dismissal of Kevin Reilly from WarnerMedia. Reilly was the president of TNT, TBS & TruTV & content chief, and the main force in bringing AEW to TNT. This is part of a management shakeup that seems to be taking place due to HBO Max's stumble out of the gate.
Is it time to panic about the Wednesday Night Skirmish ending?
Well…logic would say no, simply because of those ratings. But then you take a look at who's being inserted into Reilly's spot, and then you wonder a bit. Casey Bloys, current President of HBO, will be overseeing HBO Max, TNT, TBS & TruTV. Bloys was responsible for getting HBO out of the boxing business, which was pretty shocking at the time since HBO had been airing boxing since almost day one as a pay television network. Bloys will be reporting to Warner Bros. CEO Ann Sarnoff.
Hopefully it's much ado about nothing, but management shakeups always result in some unexpected changes. Us longtime wrestling fans still remember WCW's end coming due to a management shakeup. WCW & AEW are different situations in that WCW was owned by Time Warner and AOL management came in and decided they didn't want to spend money on running a wrestling promotion. WarnerMedia doesn't own AEW.
It's a situation to keep an eye on. Maybe nothing changes in the short-term, but one imagines that AEW's leash might be a bit shorter if things take a turn. Even if Casey Bloys doesn't have an obsession against combat sports, we've seen new management dump things just for the sake of getting rid of stuff the old guy approved. Hopefully Tony is hard at work making sure new management realizes the value of his programming.
Virus In My Mind
Oh, and just when things couldn't get more interesting during Tony's best week ever, we have Chris Jericho & Fozzy back on tour. Fozzy did shows in Iowa, North & South Dakota. Jericho spoke on this on YouTube, defending the shows by saying they took place in states with low numbers of cases. I would draw the conclusion that those states have low numbers of cases because they don't have very many residents or much tourism. Well, except this week for South Dakota, where the city of Sturgis is holding their annual motorcycle rally with a complete lack of social distancing or any type of protocols.
Wanna guess where Fozzy's last tour date was? That's right, the former home of WCW Road Wild!
Jericho also said they were handing out masks at the door and doing temperature checks. The pictures of the concerts didn't show too many masks from what I saw. Hopefully, there's nothing to worry about here & Jericho will be healthy for his big match with Orange Cassidy on Wednesday night. The whole thing seems really risky and unintelligent from where I sit, but that's kinda on brand for Jericho here in 2020. Just a series of unfortunate decisions, most of which have been harmless, except for the idea that people might actually listen to Jericho's "all lives matter" rhetoric or his various conspiracy theories or his favorite politician kids. You might think they wouldn't, but I learned a long time ago not to overestimate the intelligence of people.
Now he's taking the risk of bringing the biker corona to AEW. So much for not running a sloppy shop.
You can't stay mad at Chris Jericho
At least I can't. Not too long after writing the above screed about Jericho's idiotic concerts in covid pits, he busts out this gem on the Twitter Machine:
I am officially banning @TheJimCornette from watching any & all future episodes of #AEWDynamite & #AEWDark. He is under @AEWrestling suspension until further notice. Thank you. #DemoGod

— Chris Jericho (@IAmJericho) August 9, 2020
Come on now. How can I stay mad at this guy? Just when I think he's done the dumbest thing anybody could possibly do and I lose faith in the Demo God, he goes and completely redeems himself. It's amazing, honestly.
Now we just gotta hope the old coot adheres to the suspension.
Chaos?
A few hours after this column got posted last week, the Internet was all abuzz over news that was coming out of Orlando. Apparently, the Raw tapings had decended into complete & utter chaos. There were several news posts about this throughout the day, with people getting all crazy over whatever Shane McMahon was planning to do, along with the debut of a new faction. Would it be the Undisputed Era? Much discussion was had online, and the common consensus I saw was "Well, Raw could be interesting tonight!". Which is exactly what WWE was hoping people would say.
Honestly, WWE wants us to think things are chaotic backstage. They've always wanted us to think so. See, wrestlers & promoters are carnies at heart. They're always working. What do they do when they run across fans that think they're smart? They play into that. If they can't get interested in their stories on-screen, they'll try and get us interested in what's going on off-screen.
Mind you, Vince McMahon is still hands on with everything and writers have to go insane trying to write something that appeases him. But whenever I read these reports about how things are super crazy backstage, I tend to roll my eyes. If nothing else, these "sources" should be used to the types of things they feed reporters by now.
WWE's main storylines at the moment are all about chaos. NXT has a renegade NFL punter running around and kicking former champions in the head. Raw Underground features Shane McMahon running a fight club somewhere in the Performance Center. Then we have Retribution, which…well, WWE told us it wasn't supposed to be political, which absolutely means it's political. Vince McMahon saw some Antifa stuff on Fox News, and now we have Retribution. A bunch of small people in dark masks and attire spray painting stuff, flipping over tables, cutting ring ropes with chain saws & beating up random audience members.
I mean…the rumor a couple of weeks ago was that they were going to do a new Nation of Domination. So it's probably for the best they're going this route instead.
Kamala
James Harris had an interesting wrestling career. He started out in the Gulf Coast region as "Sugar Bear" Harris, collecting a number of regional titles. At 6'7 and 380 pounds, Harris was going to have a good chance at being successful wherever he went. That included Europe, where he spent some time in Britain's Joint Promotions as the Mississippi Mauler, challenging for the heavyweight championship.
An ankle injury sent him home to America. He went to Memphis to catch up with a friend, "Dream Machine" Troy Graham. Once Jerry Lawler met Harris & got a look at him, he knew there was some potential there. Harris went to Jerry Jarrett's house soon after, Lawler painted him up, and some videos were shot to introduce "Kimala the Ugandan Giant" to the CWA.
Why Uganda? Well, former Ugandan president Idi Amin had been in the news & was the subject of a popular movie fairly recently. He was a remorseless dictator who had no qualms about taking out political opposition or wives that displeased him. He was even a rumored cannibal. Definitely the kind of guy that pro wrestling could take something from, so Kamala was billed as a former bodyguard of Amin. J.J. Dillon was given credit for discovering him, since top heel manager Jimmy Hart was in Memphis way too often to make any trips to Uganda.
Kamala laid waste to everybody in his path with simplistic offense. He could also do some pretty athletic things, but mostly he just pulverized people. Lawler feuded with him on top of cards, and promoters were paying attention. Bill Watts booked him for Mid-South once he was done in Memphis, with Skandor Akbar managing him as part of Devastation Inc. Kamala wrestled the likes of Andre the Giant & Junkyard Dog, doing big business in the Mid-South territory. World Class was Kamala's next stop, where of course he feuded with the Von Erichs.
Andre recommended Kamala to the WWF brass, so Kamala got to go on Tuesday Night Titans and eat a live chicken. He had three seperate stints with the WWF, the first being the second half of 1984 where he feuded with Andre & Hulk Hogan. Kamala went away for awhile, working for the AWA, All Japan and pretty much everywhere. People liked booking him. His return to the WWF in late 1986 led to a memorable series of matches with Hogan that did really big box office. Not much happened after, though. The big guy didn't even make WrestleMania III, and his pay not being what he thought it should be led to his departure.
Again, there were no shortage of options for Kamala. Japan, Mexico, Memphis, World Class, if somebody had a ring and was on this planet , Kamala was there at one point or another. He returned to the WWF in 1992, and this is where I saw the Ugandan Giant for the first time. Talk about impressive! The guy needed a little work learning how to pin people, and I didn't think Dr. Harvey Wippleman & Kim Chee were the brain trust to get it done, but Kamala definitely impressed eight year old me.
Kamala's main business during this period of time was a feud with The Undertaker. It was a perfect fit, as Undertaker had recently turned good and needed to fight somebody that just might be able to get some heat on him. Kamala was the right person to do that. You thought it could go either way at SummerSlam 1992. However, there was a pay disparity, Kamala wasn't too happy about it, and he was pushed down the card afterward. I can't say that Kamala turning good and joining the Reverend Slick did anything for me. I preferred my Ugandan Giants to be headhunters, what can I say?
The next time Kamala popped up on television, he was back to being a headhunter. He joined Kevin Sullivan's Dungeon of Doom in another attempt to destroy Hulk Hogan. Shockingly they were unsuccessful. Kamala's appearance in War Games at Fall Brawl 1995 was his last major match. I mean, we could count the Gimmick Battle Royal at WrestleMania X-Seven, but that was about it. He did make several appearance for WWE in the mid-2000s, including matches with Randy Orton & Umaga. We also can't forget his Diva Search appearance.
He also challenged Bryan Danielson for the ROH Championship, squashed Larry Sweeney & Eddie Kingston, and was a guest at Jay Lethal & SoCal Val's wedding.
James Harris went through serious difficulties later in life. He lost part of both of his legs due to diabetes. He was put on life support in November 2017 but managed to recover. Sadly, last week he tested positive for the coronavirus and would pass away on Sunday at the age of 70. The bright side is that his pain & suffering is over now. He might be hanging out with Sweeney & Marvelous Mitch Ryder for all I know.
I've discussed the life & times of Kamala without addressing one subject that comes up from time to time: was the gimmick racist? Absolutely, but the man made a career off of it. He should have made more money, which also speaks poorly of the wrestling business, but at the end of the day James Harris was able to get over with what he was given. That's all you can do sometimes.
I was going to discuss the news involving Marty Jannetty possibly confessing to a murder a number of years ago, but honestly I just think the guy needs help. No need for me to delve any further into that. So until next week, keep your stick on the ice.