NOAH WEEKLY NEWSLETTER VOL.96 ~ 16TH AUGUST 2020
Hisame adds more context to the fall out from the big 8.10 NOAH show! Also the N-1 Victory competitors are announced!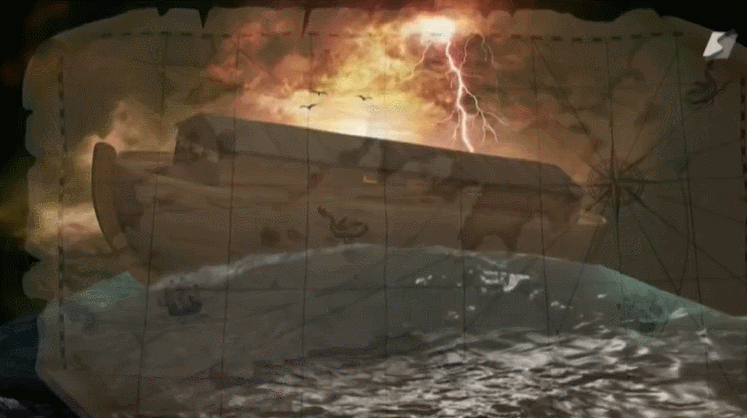 Hisame adds more context to the fall out from the big 8.10 NOAH show! Also the N-1 Victory competitors are announced!
NEWS
Farewell to the Yokohama Bunka Gym
Pro Wrestling NOAH held their last show at the Yokohama Bunka Gym on the 10th August 2020. They have been coming here for all their twenty year history. The old building is now considered to be very old fashioned (see Kenoh's column regarding the hot water), can be uncomfortable (Kenoh says he heard that the reason why the seats in the second row are so small is because the Japanese were a lot smaller when it was built), and has a reputation among fans for being too hot in the summer, and bitterly cold in the winter. The stadium will now be demolished and rebuilt, plans are to open it in 2024 under a new venue entirely called the Yokohama United Arena.
The "Yokohama Curse" gets worse for RATELS
Yokohama has had what fans call "The Yokohama Curse" when it comes to RATELS, in particular YO-HEY, and for YO-HEY & Daisuke Harada especially, the night of the 10th at NOAH's last show at the Yokohama Bunka Gym was not a good one.
During the opening match, when things almost seemed to be returning to be a normal as it possibly could be for what was left of Harada, Tadasuke and YO-HEY, Tadasuke put a spoke in the wheel and turned on YO-HEY by lariating him in their tag match against Kongoh's Haoh and Nioh. After stalking over to YO-HEY and bending over him looking manic, Tadasuke stalked off. Backstage he all but said his real target was not YO-HEY, but rather Harada who he was sick of. Branding him "Selfish" for either thinking of the belt or of HAYATA, Tadasuke was now going to do things his own way from now on. He drove home the final nail in the RATELS coffin by saying that he never ever wanted to hear the media mention the word "RATELS" to him ever ever again, and as far as he was concerned it was over for good. This wasn't the only change that Tadasuke had made as he wiped all mention of RATELS from his Twitter account, turned it to a sombre black and white with all pictures in monochrome (and mainly of his attacking YO-HEY), and announced on Instagram in the same style that from now on he would no longer be holding live Instagram sessions.
Daisuke Harada lost the empty IPW Junior Heavyweight title to HAYATA, who beat him with The Headache (it's a sadistic move, so suitable for HAYATA), after 15 minutes and 6 seconds, although much to Harada's credit he did take two of these during the match, kicking out of the first. It was sad to see YO-HEY come to ringside, look sadly at HAYATA (who took no notice of him or Harada) and haul Harada up and to the back. HAYATA, however, had no intention of keeping the belt and therefore being acknowledged as its champion,as backstage he pulled a white garbage can to the centre of the floor, held the belt up, announced "Belt. Return", and then threw it in the trash and walked off.
HAYATA now seems to be moving on to other things and away from fighting with his former friends, but it's not over between Tadasuke, Harada and YO-HEY as Tadasuke will face YO-HEY in a singles match on the 20th August at Korakuen Hall, and Harada on the 22nd at Shin-Kiba 1st Ring.
FULL THROTTLE make belt challenges
After reversing the rolling elbow (you read that right) into a Reverse Cross and getting the win on the 10th August in Yokohama, Seiki Yoshioka challenged Kotaro Suzuki for the GHC Junior Heavyweight. Kotaro (a lot less difficult than Ogawa when it comes to challengers, unless of course he is tagging with him), agreed and put the belt on the line on the 30th August in Kawasaki.
Atsushi Kotoge challenged STINGER for the Junior Heavyweight Tag belts on behalf of himself and Yoshinari Ogawa. However, Ogawa was already on his way to the back when Kotoge started speaking, and as the microphone didn't work, Ogawa didn't hear the challenge, and therefore he won't be accepting it. Expect him (HAYATA won't care) to make FULL THROTTLE jump through hoops for it.
Kotoge excitedly said that they would be the ones to crush STINGER. Yoshioka told him to calm down, he needed to make a belt challenge first.
N-1 announced 
NOAH have announced the competitors and the Blocks for this years "N-1 Victory"
Block A
Go Shiozaki
Kaito Kiyomiya (1st appearance)
Masa Kitamiya
Manabu Soya (1st appearance)
Masaaki Mochizuki
Kazushi Sakuraba (1st appearance)
Block B
Kenoh
Naomichi Marufuji
Takashi Sugiura
Katsuhiko Nakajima
Shuhei Taniguchi
Yoshiki Inamura (1st appearance)
Guide to dates, competitors, match schedule and broadcasts can be found here
GHC Heavyweight tag belts vacated
Due to the travel restrictions caused by the Coronavirus, Rene Dupree announced on the 10th August via pre recorded video, that he and El Hijo De Dr Wagner Jnr would be vacating the GHC Heavyweight tag titles. Symbolically he laid his in the ring, before announcing that he and El Hijo De Dr Wagner Jnr would be back to challenge for them. He also had a request, that the belts be put on the line between AXIZ (Go Shiozaki and Katsuhiko Nakajima) and The Sugiura Army (Takashi Sugiura & Kazuyashi Sakuraba). Title match will take place on August 30th at NOAH's big summer show in Kawasaki.
Time out draw for Go Shiozaki vs Kenoh (GHC Heavyweight vs GHC National)
Kenoh did not get to live his dream of being both the GHC Heavyweight and the GHC National champion when the match between himself and Go Shiozaki came to a time out draw on the 10th in Yokohama. The match itself was never billed as an ironman, but it went the full sixty minutes. Naomichi Marufuji (who himself wrestled for sixty minutes against KENTA in another belt vs belt match), had to admit that this match surpassed his own; especially with Kenoh hitting the PFS outside the ring to Go Shiozaki, the brainbuster off the ramp, the machine gun chops being answered by machine gun kicks and Shiozaki having to resort to moves he had done as a junior heavyweight in order to bring something out that might just work against Kenoh.
No challengers for either the GHC Heavyweight or the GHC National have emerged yet, although this may change for Kenoh (his belt can be challenged by anyone of any weight), while the heavyweights are now looking ahead to the N-1 Victory. However, Keiji Mutoh has hinted about challenging for the GHC Heavyweight, although at his age (and with his knees) it may well be for the GHC Heavyweight Tag, as he found a singles match difficult.
NOAH not running full rostered shows in September 
Due to the Coronavirus, NOAH have announced that from September they will not be running shows will a full roster for the time being. This is to reduce the number of people backstage, on the bus (as they will be travelling outside of Tokyo for some dates), and in the venues.
EVENT RECAPS & POST MATCH PROMOS
"NOAH The Chronicle Vol.3" ~ Yokohama Bunka Gym (10th August 2020)
~ Post match promos, "NOAH The Chronicle Vol.3"

ELSEWHERE IN NOAH
In his weekly column, Kenoh wrote that in 2018 at The Yokohama Bunka Gym, he took a shower but realised that he had forgotten to turn the heating on in the office, as per the rule that the people in the first match turn it on for others. He had to trudge there wearing a jersey to turn it on.
Keiji Mutoh has announced that he will be bringing a "Mystery M" to NOAH for the match on the 30th August in Kawasaki. He has given a couple of clues as to the person's identity; M in the initial, he's very powerful, but doesn't really like to be a performer.
Go Shiozaki used the FULL THROTTLE phrase "Brum Brum" after having physiotherapy. An excited Atsushi Kotoge said he was the new member of FULL THROTTLE. Shiozaki said he refused to join them.
After his defeat by Keiji Mutoh on the 10th, Kaito Kiyomiya is a lot happier as it is out of his system and looking forward to the N-1 Victory, where he has promised that thanks to Mutoh, his wrestling has taken on a new direction. He also appeared on BATTLEMEN, waving a tomato around, and joking about NOAH's near constant ownership changes!
CURRENT CHAMPIONS
GHC Heavyweight Champion: Go Shiozaki
GHC Junior Champion: Kotaro Suzuki
Challenger: Seiki Yoshioka (30th August, Kawasaki)
GHC Heavyweight Tag Champions: Belts vacated
GHC Junior Tag Champions: STINGER (HAYATA & Yoshinari Ogawa)
GHC National Champion: Kenoh
IPW Junior Heavyweight Champion: HAYATA
(This is only here for reference, I will stop posting this entry next edition)
THIS WEEK IN NOAH
Tuesday 18th August: Mohammed Yone debut anniversary (1995)
Wednesday 19th August: AXIZ appear live at MEGARAGE at 12.pm JST
Thursday 20th August: NOAH "GO FOR IT! 2020", Korakuen Hall (start time 18:30)
Saturday 22nd August: NOAH hold a double event at ShinKiba with one show at 11.30 JST and a second at 18.00 JST.
Sunday 23rd August: Naomichi Marufuji vs Akira Maeda Talk Battle.
BROADCASTS
No broadcast has been announced as of yet for  NOAH's show at Korakuen Hall on the 20th August, so it may be uploaded to WRESTLE UNIVERSE at a later date. There is nothing showing on either sites, and no ABEMA announcement as of yet.
The two NOAH ShinKiba shows will be broadcast live on WRESTLE UNIVERSE.
The first night of the N-1 Victory on Friday September 18th from the Nagoya International Congress Centre, Aichi will be broadcast live at 18:30 JST on Samurai TV.
How to watch Pro Wrestling NOAH.
LINKS
Shiozaki successful in his fourth defence, morning after interview about fighting for a second championship on the 30th in Kawasaki
After the loss to Mutoh, Kiyomiya declares "Big advantage in league matches"
"Come At Me You Bastards!" ~ Kenoh discusses his memories of Yokohama Bunkai Gym
Stress release after being completely defeated by Mutoh! Kiyomiya to show 180 degree difference in wrestling
Picture credits: NOAH GHC, Kaito Kiyomiya
With thanks to: Metal NOAH
Tadasuke gif & Kenoh PFS taken from ABEMA TV.