NXT Minus 6: Thank You
What's more important: the NXT points or the heartfelt comments at the end? We'll let you decide!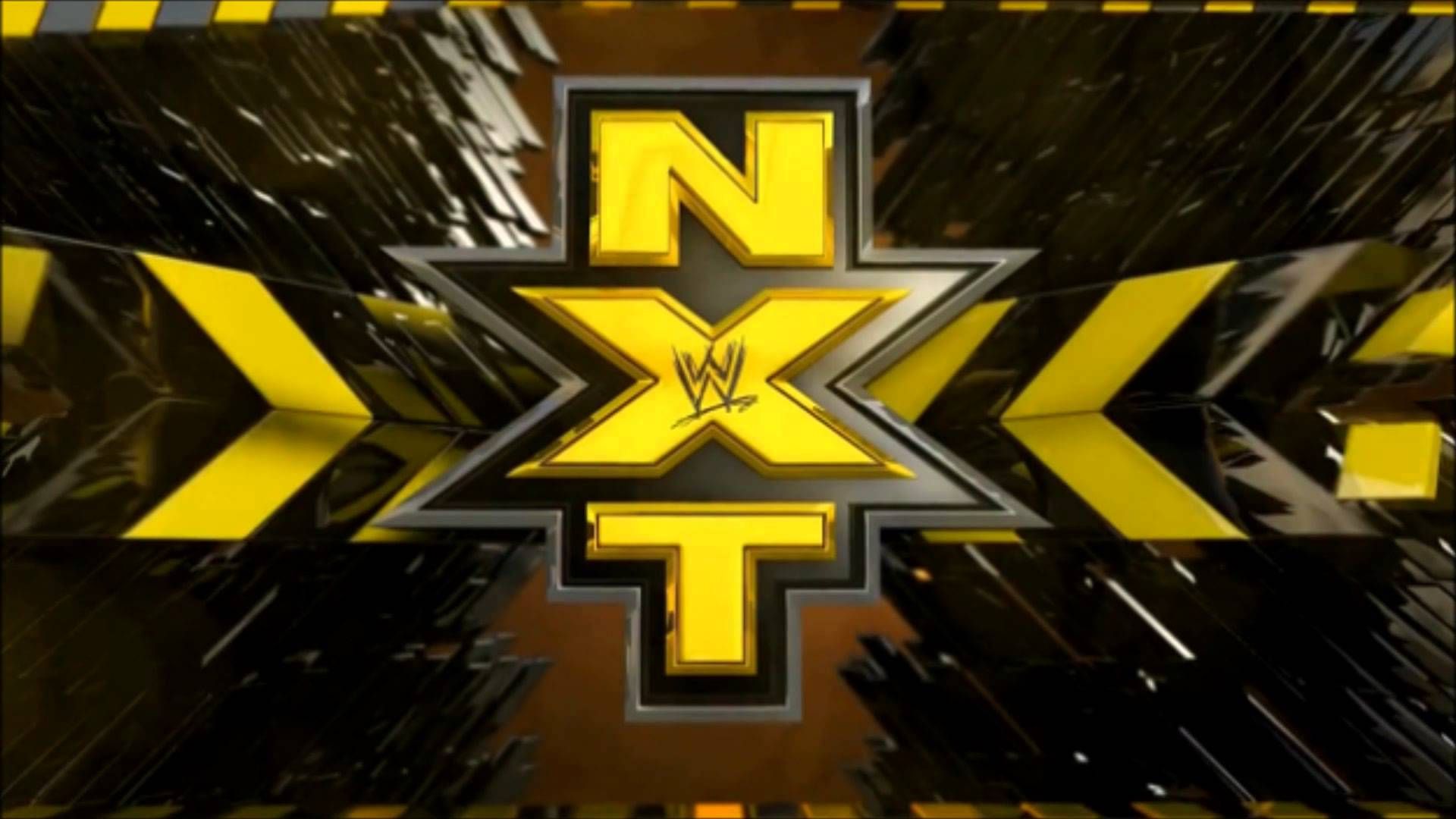 What's more important: the NXT points or the heartfelt comments at the end? We'll let you decide!
No teasers today. Every one of you wins this week's That's Why I Love Wrestling Award. 
6. He didn't say anything particularly clever or memorable. Nothing worthy of a t-shirt. It was still Keith Lee's best promo since coming to NXT. It felt like he walked to the ring not knowing what he was going to say instead of trying to memorize lines. This one came from the gut. He has yet to give us the 5 star MOTY we all know he can deliver. If he and Karrion Kross stay on this collision course, we just might get it.
5. William Regal is the Black & Gold standard for authority figures. On that rare occasion when he does show up, it's to advance the story line, not be the story line. He popped in to remind us that he runs the show & you don't get a title shot just because you want one. People say that's exactly what he did with the Undisputed Era. Unlike Kross and Cameron Grimes, the UE didn't demand anything. They just delivered a beatdown. Regal: one; haters: zero…Sunshine.

4. Kyle O'Reilly leaves. The UE falls apart. Kyle O'Reilly returns. The UE is back together. If the UE is a rock group, Adam Cole is the lead singer who makes all the headlines, but everybody knows O'Reilly is the drummer who makes the magic happen. In a perfect world, Bobby Fish and Roderick Strong face Imperium and Kyle O'Reilly makes his way into the North American Title ladder match. Speaking of…
3. All the headlines say WWE can't create new stars. Meanwhile, that's exactly what NXT is doing. Absolutely nobody right now is hotter than Kross. As for the North American title, the heavy favorites are 0 for 2, while Bronson Reed and Dexter Lumis get their chance to climb the ladder. Damian Priest, I must apologize about your accursed misfortune.  
2. The match between Mercedes Martinez & Shotzi Blackheart was a bit choppy. However, I would be negligent in my duties as a mark if I didn't call your attention to Martinez' tree of woe release German suplex. Holy damn. I'm not sure who is more impressive, Martinez for working it or Blackheart for taking it. That was a WOW spot. 
1. This week's That's Why I Love Wrestling goes to…each and every one of you. I've tried to hold it together during the quarantine, but these last 2 weeks have been rough. Even though we have never met, I truly, deeply appreciate having people in my life who love this big, stupid thing called wrestling as much as I do. Jokes about Steiner math…Eye Quit matches…Katie Vick…invisible John Cena…it means a lot knowing there are people who get it, and love it, and that makes me smile. And you can bet your ass this is 100% shoot 🙂      
News From Cook's Corner 1.18.21: Living The Dream
Steve Cook rocking some news off of his high from having an article of his highlighted on the Cornette's Drive-Thru. How does the news this week look?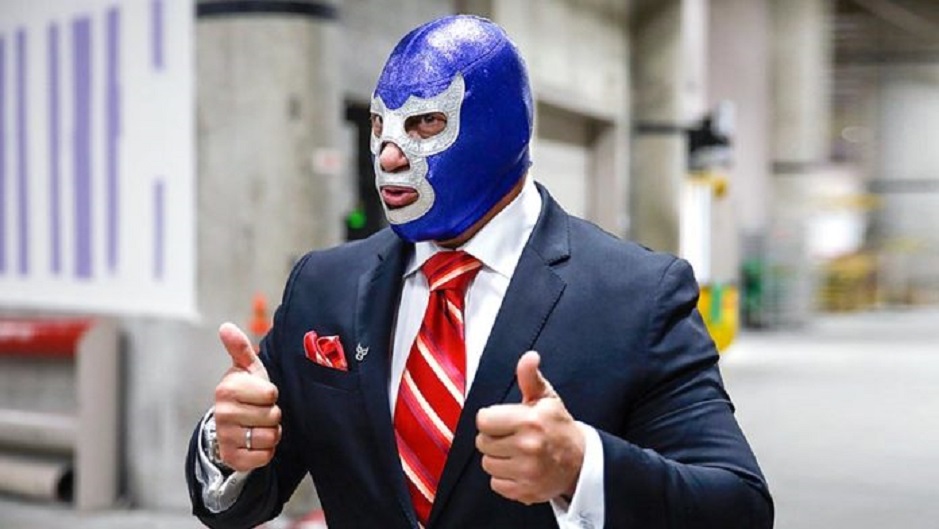 Hi, hello & welcome to News From Cook's Corner! Hope you all had an enjoyable weekend full of NFL football and whatever else you like to enjoy. I'd also like to wish you all a happy Martin Luther King Jr. Day, and pay homage to the man. He had a dream, and maybe someday we'll live up to it.
It was a pretty big week for your humble correspondent. When you're a writer of any type, you're prone to thinking that nobody cares about what you're writing. I guarantee that even the most prolific authors have gone through that feeling. Maybe not James Patterson or Stephen King, everybody reads their stuff. Dave Meltzer probably hasn't had that feeling in at least thirty years. Most of us have to fight it off. Especially those of us writing about pro wrestling, a form of entertainment where most of the people involved are constantly trying to deny the truth.
Whenever we find any kind of acceptance, we have to lean into it. Even if there's some qualifiers. For instance, when Traci Brooks first e-mailed me about an Impact recap I did for 411, she called me "Scott". When Steve Austin read my 411 Wrestling Hall of Fame article on him and put it over as a good recap of his career, he thought Larry Csonka had written it, since Larry tweeted him about it. If you listen to Jim Cornette talk about an article I did on 411 listing the worst tag teams of all time, you won't hear my name. The site was mentioned, which I appreciate since 411 still employs me.
Still, though, it's pretty cool that I gave Corny & Brian Last almost seventeen minutes of material for a podcast. It's even cooler to me as a nerd that looks at these things that it got more YouTube views than their breaking down the SI Top 10 Wrestlers of 2020 list that got some run from WWE since they listed Sasha Banks at #1, or anything else they posted from that particular podcast. And they weren't all from me! I waited a little while to listen to it because of my somewhat thin skin, but Cornette actually didn't complain about most of the list. He thought the Ding Dongs should have been #1, but then he justified my pick of the Johnsons/Shane Twins while talking about their stint in OVW. Which took place after their run in TNA that made the list. I'm still amazed they got a WWE run.
I haven't always agreed with Cornette's viewpoints on things over the years, but I grew up watching the guy and he's the second greatest manager of all time. Also a fellow Kentucky liberal, which I'm pretty sure I'm the last of that dying breed.
While we're talking about things I'm proud of creating I've mentioned here before that I'm not exactly happy about reliving 2020. I would prefer to move on to 2022, since 2021 already looks like a dumpster fire. However, I am very proud of 411mania's Larry Csonka Award. (I wasn't going to say I came up with it unless it became public knowledge, and Jeremy Thomas elected to give me the credit.) It took some thinking, but I figured that since Larry was the hardest working writer that I knew, an award honoring him should award the hardest working pro wrestler. Then I had to figure out what that meant, and once I did, one of Larry's favorites was the perfect honoree.
Tomohiro Ishii won the award, & I can guarantee you that Larry would have been tweeting about BIG TOM ISHII throughout the year, even if I was begging him to talk about Ding & Dong. I used to hate when people would talk about what dead wrestlers would have approved of, but here I am telling you that Larry Csonka would have wanted Tomohiro Ishii getting an award named in his honor. As much as year-end awards annoy me from time to time, I hope this one lasts forever.
It's probably the most fulfilling week of my "writing career" except I didn't make any money off of it. Well. Actually, I got paid for some of my work from last year, so that was also nice. If it wasn't for everything else currently going on in my life besides this online writing & podcasting stuff, I would be a pretty happy dude!
Anyway, let's get to the news.
WrestleMania Update: Not being held In Your House.
WWE announced some future WrestleMania dates and locations!
37: April 10 & 11, 2021 Tampa NFL stadium
38: April 3, 2022, Dallas NFL stadium
39: April 2, 2023, Los Angeles NFL stadium
Nothing especially surprising here. Tampa got jobbed last year, and you can't have fans in California right now anyway. You also have to mix Dallas in there to keep Jerry Jones happy, and eventually you can try to break whatever the current WM record is listed at.
*looks it up*
101,763? Ok. Am I the only one that has a problem remembering these things now? The old WM III attendance record of 93,173 was always an easy one to ramble off the top of your head. Too many numbers these days.
I know some folks aren't happy that WM has fallen into a rotation of cities in a certain part of the world, leaving everybody else out of the mix. That doesn't bother me so much, mostly because I have no plans on attending one of these things. I wasn't a fan of big crowds pre-covid. Now? Forget about it.
HOF going virtual
The Observer reports this year's WWE Hall of Fame event is scheduled to be held virtually, without a live audience. No word yet on if there will be more inductees to join the folks that were scheduled to be inducted last year.
I know we all miss having fans at wrestling events, but I think most of us can agree that the Hall of Fame would be better without fans on a permanent basis. That 2004 event at the hotel was so cool with Bobby Heenan and company giving speeches without having to be interrupted by stupid chants & assorted nonsense. I haven't watched a full HOF event in years, as much as I like seeing the old folks, the ceremony became a joke thanks to fans acting like idiots. This should be a step in the right direction.
Hey, I'm not anti-fan, not by any means. Can't wait to see a crowd at WrestleMania. Wrestling is better with fans, hall of fame ceremonies aren't. Pretty simple.
AEW Covid Issues
WWE's issues with the coronavirus and various outbreaks have been discussed time & again. Up until this point, AEW had managed to keep their issues under the radar. There were a couple instances where matches were changed due to people being unavailable, but the impression was given that AEW was doing a better job of keeping its roster safe.
That assumption has to be called into question after two of AEW's top talents revealed their issues with the virus. Chris Jericho mentioned on his Talk With Jericho podcast that he had the virus back in September. He was asymptomatic & apparently quarantined himself during ten days where he was home & AEW wasn't taping shows. It should be noted that Jericho appeared on every episode of Dynamite in September. Nick Jackson revealed that he had the virus during September as well, which a lot of folks suspected when he was conspicuous by his absence on two episodes of Dynamite.
You just hope everybody's staying safe. Dave Meltzer mentioned that both companies have been concerned that their talent has been too cavalier about the virus. Wrestlers from both WWE & AEW socialize all the time, especially now that so many of them are based in Florida. Many of them think that the virus is going away, when a look at the news on any given day tells you that it isn't. Wrestlers aren't the only people making that inaccurate assumption, of course.
Ethan Page: Not as Hard To Kill as Impact Wrestling
Those of you who caught Impact's PPV on Saturday night were witness to a murder, the first one in Impact Wrestling in 2021. One assumes there will be more. At the conclusion of a match pitting Ethan Page against Karate Man, Man pulled Page's heart right out of his body. This was believed to be Page's final appearance with Impact heading into the evening, and one would assume that was accurate.
Page was none too happy with how things ended with Impact. He posted a message on the Major Wrestling Figure Podcast expressing his discontent with how his match was edited & forced to be a joke, how he didn't want to use the Karate Man character on TV, and how Impact hurt & disrespected him. This came as a surprise to me, because I thought it was obvious the angle was supposed to be a joke from the beginning. I wasn't sold on it being the best way to write Page out of the promotion, but I did find the match entertaining. I also had a little bit to drink before watching it, so maybe that played a role. Not sure.
I'm also not sure where Ethan Page goes from here. Talented creative guy, so we'll probably see him somewhere sooner rather than later. Let's just hope his heart's healed up by then.
Luchadors Running For Office!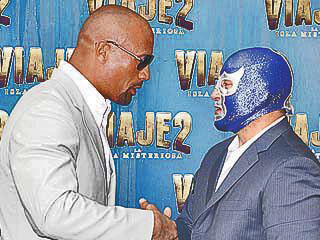 We know that lucha libre has run into some big problems since the pandemic. Most promotions aren't able to run shows, giving wrestlers fewer opportunities to work & make money. Some have found other things to do, whether it be running food trucks, training people, or running for political office.
Running for what now? Yep, that's right, political office. Blue Demon Jr., Caristico & Tinieblas Jr. have filed to run for office as part of the Progressive Social Networks party, which was founded just last year. Each man is looking to attain a mayorship in a different municipality of Mexico City. Now, one question you might have is this: Would the men have to unmask and reveal their identity? They would, but only in front of the authorities in charge of the election. They would be able to maintain their secret identity in public, though this isn't as big an issue for Caristico because WWE already made his government name a matter of public record.
I haven't seen any polling on any of these races, but it's tough to count these men out. Wrestlers have a pretty good track record of success in political races in America & Japan. Why not Mexico?
Well, that's all we have time for this week! Stay tuned here to the Chairshot for all the sports, entertainment & sports entertainment you can shake a stick at! Until next time, keep your stick on the ice.
DeMarco: Early WWE WrestleMania 37 Predictions
WrestleMania is now set for the second weekend of April, and Greg DeMarco takes your all-too-early look at the potential card.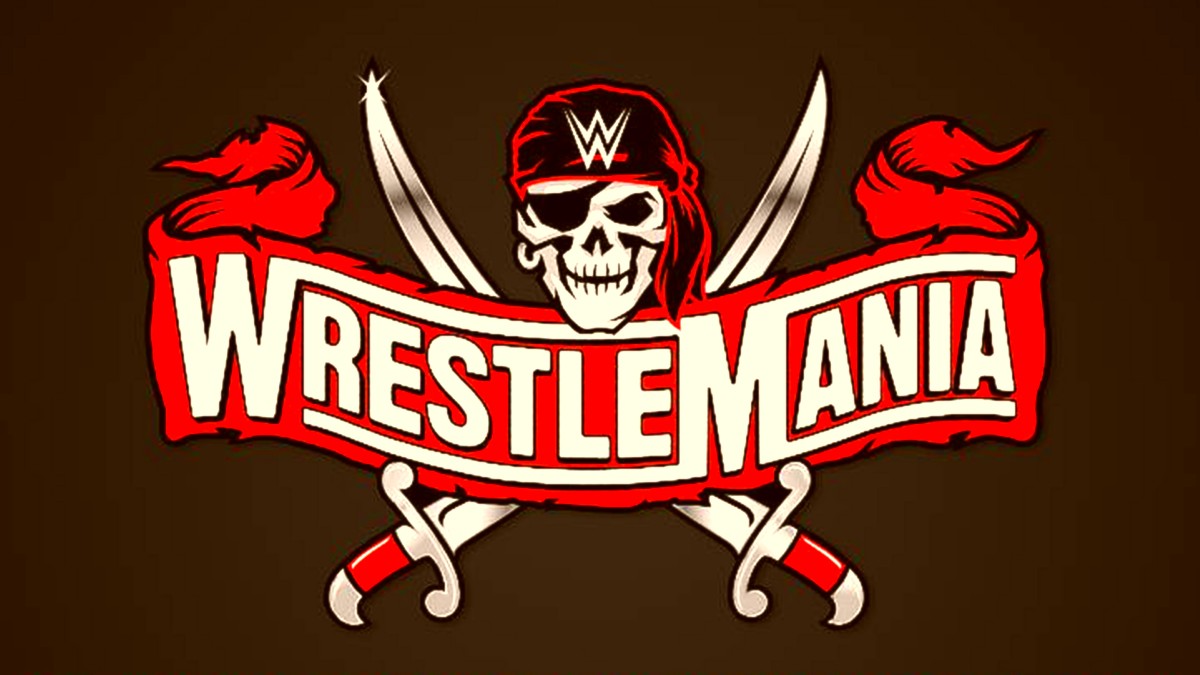 WWE WrestleMania 37 is now set for the second weekend of April, and Greg DeMarco takes your all-too-early look at the potential card.
During Saturday's NFL pregame show on NBC, WWE announced the rumored change in location and date (dates) for WrestleMania 37. The event will take place in Tampa Bay on April 10 and April 11, both at Raymond James Stadium. they also revealed that WrestleMania 38 would be the event's return in Dallas, and WrestleMania 39 would (finally) hit SoFi Stadium in Los Angeles.
If anything points to COVID sticking around well past its welcome and things taking longer than expected–despite a vaccine–to get back to "normal," look at the fact that the Los Angeles WrestleMania got pushed back TWO YEARS just to be safe. Florida and Texas have been more liberal with the freedom to congregate and move around, making them easy choices for WWE in this case.
But right now I am focused on WrestleMania 37, taking place over two nights at Raymond James Stadium. Why two nights? Seating is sure to be limited and distanced, and WWE can sell more tickets over two nights while likely not paying double the rent. Regardless of how you feel about the handling of COVID then, now, and forever, this is the right move purely from a business perspective.
#WrestleMania 37 is about to get BUC-wild. 🏴‍☠️

We're heading to @RJStadium on April 10th & 11th, 2021! pic.twitter.com/YLBSD1yy3z

— WWE (@WWE) January 17, 2021
So what's going to happen in the top matches? See what I think and then comment with your own ideas!
WrestleMania 37 – Top Match Predictions
WWE Universal Champion Roman Reigns vs. Daniel Bryan
Daniel Bryan has accumulated every accolade possible in WWE, save for one: Royal Rumble winner. I think that changes in 2021, and Bryan–who has said his in-ring career is winding down–is the perfect opponent for your (and my) Tribal Chief. Shinsuke Nakamura has an outside chance, but that's recency bias on my part with his renewed babyface push.
As for the result? I love me some Daniel Bryan, but Roman's reign (see what I did there?) has legs. I could honestly see him walking to Dallas still holding the Universal Championship.
Prediction: Roman Reigns defeats Daniel Bryan to retain the WWE Universal Championship at WrestleMania 37
WWE Champion Drew McIntyre vs. Keith Lee vs. Sheamus vs. AJ Styles
I know the reported argument for Goldberg challenging Drew McIntyre at the Royal Rumble is that "no one's ready," but as we proved with Shinsuke Nakamura over on Smackdown, it only takes a week. You can get anyone ready. I think we will see some sort of controversy at Elimination Chamber that leads us to this match. Drew vs. any one of these athletes would be (and has been) great, but a four-way is what is really jumping out at me. Keith Lee can have a memorable moment in the match, Sheamus is a Hall-Of-Famer-in-waiting, and AJ is simply one of the best in the world.
Look, Drew McIntyre is the guy, cemented as such at WrestleMania 36, but he's 35 years old and in WWE lore the number of title reigns matters. So I think he drops the belt here, only to win it back soon after. But who wins it, then, Greg? Well that, to me, is Keith Lee. He made his pro debut only 4 years after Sheamus, but The Celtic Warrior has four world titles, a King Of The Ring, Royal Rumble, AND Money In The Bank all to his name. And AJ is AJ–he could win and be a great foil for Drew, and a WrestleMania moment would be great for him, but I think this is Keith Lee's night (one or two, lol).
Prediction: Keith Lee captures the WWE Championship, but pins Sheamus to do it, at WrestleMania 37
Edge vs. Randy Orton in an I Quit Match
I am going with the rumored stipulation here, because it really does make sense. It's a great gimmick that both men can really sink their teeth into, and Edge's return will be yet another great moment. I hope he doesn't return before this match honestly. Have him come back on Raw to set this up, but let this be his first match back in the company since the Greatest Wrestling Match Ever (where he lost to ol' Randall Keith Orton).
Picking a winner is hard. Edge is a Hall Of Fame legend, and Randy is an active performer. But Randy is the best Randy we've seen in a long time, possibly ever, and he's way more mature. I can easily see him wanting Edge to get the win here.
Prediction: Edge forces Randy Orton to say "I Quit" at WrestleMania 37
Raw Women's Champion Alexa Bliss vs. Charlotte Flair
When Charlotte Flair returned at WWE TLC, I fully expected this to build to Charlotte vs. Asuka at WrestleMania 37, a main event worthy rematch from their WrestleMania 34 showdown where Asuka suffered her first WWE loss. But Alexa Bliss is figuratively and literally on fire right now, and I think it culminates in a WrestleMania match with the Queen herself. Hopefully Asuka has a tag team partner and can possibly do something else, because I really don't want her to miss WrestleMania.
What happens here? #LOLCHARLOTTEWINS
Prediction: Charlotte Flair beats Alexa Bliss to win the Raw Women's Championship
Smackdown Women's Champion Sasha Banks vs. Bayley in a Falls Count Anywhere Match
I know we had a great blow-off for this feud at WWE Hell In A Cell, but these two deserve the WrestleMania stage. How we get there is simple: Bayley wins the Women's Royal Rumble match. You know me, I wasn't always the biggest Bayley fan, but in 2020 Bayley stepped her game up and deserves to add Royal Rumble winner to her resume.
I added the Falls Count Anywhere stipulation to give these women the chance to excel in a different way. They've wrestled each other so many times and are inseparably linked–but in a Falls Count Anywhere match in a football stadium they can really turn it up another notch.
To me, it's still Sasha Banks' time, and she can move on to a great feud with Bianca Belair after this one is over.
Prediction: Sasha Banks beats Bayley to retain the Smackdown Women's Championship at WrestleMania 37
"The Fiend" Bray Wyatt vs. Jeff Hardy
With Randy Orton, Edge, and Drew McIntyre otherwise occupied, we need an opponent for The Fiend. Keith Lee could work here, but that messes up another prediction now doesn't it? Instead we get crazy Jeff Hardy doing Crazy Jeff Hardy things, and this time it means an entertaining feud with The Fiend.
I don't see The Fiend losing here, as Jeff Hardy doesn't even really gain anything from a win.
Prediction: "The Fiend" Bray Wyatt beats Jeff Hardy at WrestleMania 37
Kevin Owens vs. Goldberg
While Goldberg dropped a challenge to Roman Reigns that might have really been him going off-script, it's a match that doesn't really make sense within current WWE storylines. Roman Reigns is the head of the table, and Goldberg just isn't likeable enough.
Kevin Owens, on the other hand, is insanely likeable and has been doing his best Stone Cold for a while now. A match with Goldberg doesn't really help Roman, but it could do wonders for Kevin Owens. Plus, they have history! Goldberg beat Kevin Owens for the Universal Championship at Fastlane in 2017 (thanks to "The Demo God" Chris Jericho, lol). That's enough to build a feud on, as Owens wants to avenge that loss and Goldberg scoffs at the notion that he needed any help to beat Owens.
So we get Goldberg's second WWE match of 2021 out of the way at WrestleMania 37, just like we did in 2020. And the year ends for him in the same manner as well–in a loss.
Prediction: Kevin Owens beats Goldberg at WrestleMania 37
NXT Champion Finn Balor vs. Karrion Kross
Finn Balor has already made the suggestion that we get him vs. Karrion Kross at the Showcase Of The Immortals, and honestly this match belongs on that stage. Kross is a main roster star through and through, totally misplaced on NXT. Balor is a great NXT Champion–he almost feels "too big" for the brand, but that in turn elevates the NXT altogether.
Kross doesn't need to win the Royal Rumble to get this, it's just easy for William Regal to go all William Regal and say, in his perfect British accent, "you'll get your match…at WRESTLEMANIA!" and we'll all be fine with it.
Kross belongs on the main roster, and should end up there after this match happens. He loses to The Demon, an iteration of Balor that has an amazing record in WWE, and then heads to Smackdown (or Raw) where he belongs.
Prediction: Finn Balor, as "The Demon," beats Karrion Kross to retain the NXT Championship
So there you have it, eight top matches for WWE WrestleMania 37, which takes place from Raymond James Stadium in Tampa Bay.
WAIT. Hold up–
This is a two night event, right? Let's slot these matches into the two nights!
WrestleMania 37, Night 1
WWE Champion Drew McIntyre vs. Keith Lee vs. Sheamus vs. AJ Styles
Smackdown Women's Champion Sasha Banks vs. Bayley in a Falls Count Anywhere Match
Edge vs. Randy Orton in a Falls Count Anywhere Match
Kevin Owens vs. Goldberg
WrestleMania 37, Night 2
Universal Champion Roman Reigns vs. Daniel Bryan
Raw Women's Champion Alexa Bliss vs. Charlotte Flair
"The Fiend" Bray Wyatt vs. Jeff Hardy
NXT Champion Finn Balor vs. Karrion Kross
Still plenty of opportunity on the card, including Big E defending his Intercontinental Championship, all three tag team championships, Bobby Lashley defending the United States Championship (although I could see all four members of The Hurt Business in an 8-man tag team match, possibly against Undisputed Era in another NXT crossover), a possible return for Braun Strowman, something of significance for Shinsuke Nakamura (him vs. Big E could kick all kinds of babyface vs. babyface ass), and more.
You'll notice an absence of The Rock (too busy, and we need fans for him to really make a difference), Brock Lesnar (not too busy, but his spectacle is best experienced with fans), John Cena (although it's entirely possible) and The Undertaker (he's retired, dammit!). I think we'll get legends in some capacity, but in the ring we have Goldberg and active legends like Randy Orton, Edge, and Roman Reigns (that's right, I said it!).
What do you think? Drop your predictions in the comments below, at me on social media @ChairshotGreg, or discuss this in our Facebook group.