Thirteen 10's WWE SummerSlam 2020 Preview & Predictions
Josh from the Thirteen | 10 brand is back with his WWE SummerSlam 2020 preview and predictions!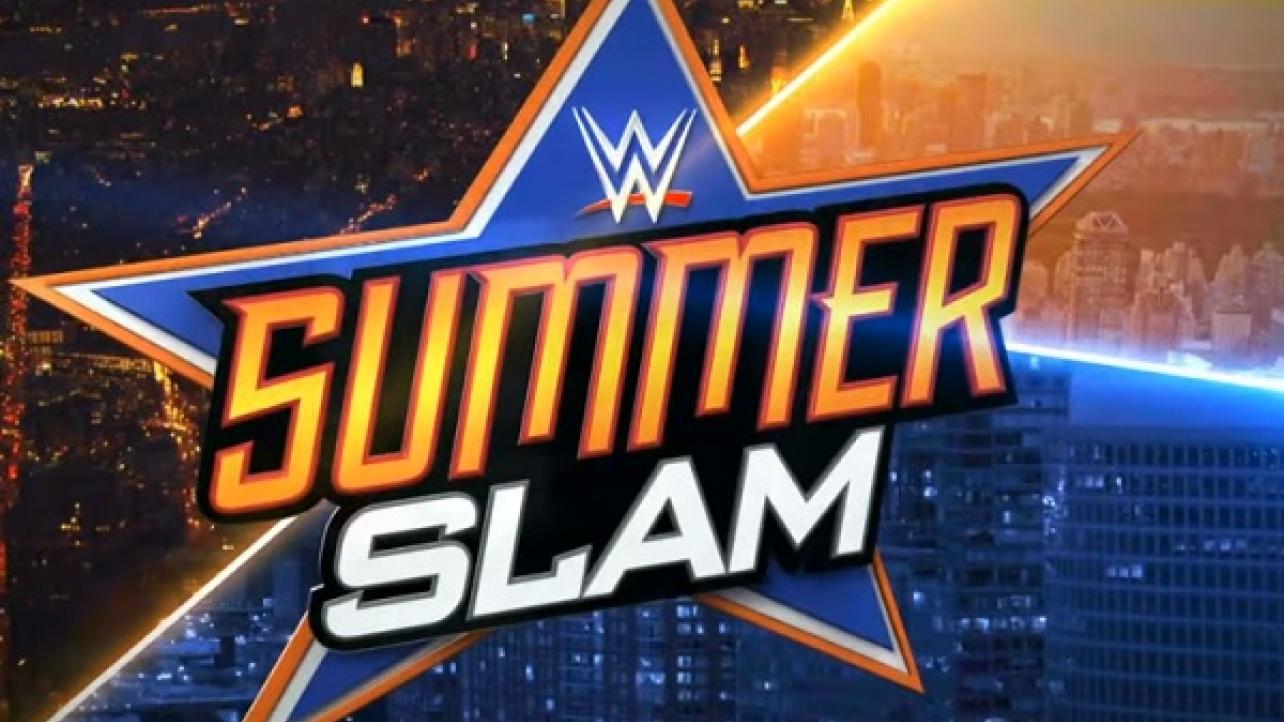 Josh from the Thirteen | 10 brand is back with his WWE SummerSlam 2020 preview and predictions!
It's the Summertime which can only mean one thing…..Yep, you guessed it…WELCOME TO THE THUNDERDOME!!!!
There will be positivity and negativity across the wrestling Tweeter this weekend over the Thunderdome but there is no doubt that this has excelled the excitement for most fans, myself heavily included.
WWE has, in my opinion, built a solid looking SummerSlam card, with matches that I genuinely care about with some fantastic story telling on Raw & Smackdown, however the weekly shows have been hit and miss. That being said I am extremely excited for this edition of SummerSlam and apparently, 'You'll Never See it Coming'. What could that possibly mean?
Let's dive in shall we?!
---
---
Raw Tag Team Championships: Street Profits (c) vs Andrade & Angel Garza w/ Zelina
I'm going to get started by announcing my love for The Street profits, however they are coming top against Andrade (one of my favourite wrestlers) & Angel Garza, who is tremendous. This feud seems to have been on going for sometime with Andrade & Garza falling victim of some terrible 50/50 booking. Will they break up? Will they become tag team champions? Well with Zelina by their side it truly is time for Andrade & Garza to become tag team champions. They can go on a long dominant title run which could last until WrestleMania next year where a team like Rey Mysterio & Dominik Mysterio can take the gold. If this is the opener to the night then this will set an unreal pace.
Winners: Andrade & Angel Garza
United States Championship: Apollo Crews (c) vs MVP
The Hurt Business continues to grow from strength to strength with each passing episode Raw and that is a nod to the amazing work that MVP has been doing since his return. Lashley feels dominant again & its great to see Shelton Benjamin on weekly television, kudos to him as he has been extremely patient with creative. This is a tough call for me, if Apollo loses where does that leave his reign and is his run over at that level? If MVP loses does it hurt the credibility if what is being built? I am going to call Apollo Crews retaining the gold. The Hurt Business will be even more angry come Monday Night Raw and they can then look to take over Raw Underground.
Winner: Apollo Crews
Hair vs Hair Match: Sonya Deville vs Mandy Rose
Perhaps one of the best storyline feuds that WWE have produced, This friendship became bitter and personal and it has been a joy to watch but who is losing some hair? Sensible booking here tells you that Sonya loses and has her hair shaved but no no no, not on my watch. 'Hair up & Square Up' is Sonya's tag and she will continue to do just that. Look for Otis to have some involvement during this and to inadvertently cost Mandy as she loses the contest and ultimately, her hair.
Winner: Sonya Deville
(Editor's note: this was written before WWE changed the match to a Loser Leaves WWE Match, potentially changing Josh's entire perspective.)
Raw Women's Championship: Sasha Banks (c) vs Asuka
In what I feel will be the first of Asuka's 2 Championship matches, & it will also leave her victorious over Sasha. This is all about longtime story telling of course and the inevitable blow up between Sasha & Bayley. Bayley will be at Ringside but that won't be enough to stop Asuka. After the match a victorious Asuka will be beaten down by Banks & Bayley which will lead us straight into the next match.
Winner: Asuka
Smackdown Women's Championship: Bayley (c) Vs Asuka
Asuka will be beaten down before the sound of the bell, she will find a way to fight back or but will fall short in this match. I am fully expecting 2 fantastic woman's title matches here. Bayley will remain with all the gold as Banks will be upset that she didn't get the help in her match to retain. Watch this space.
Winner: Bayley
Street Fight: Seth Rollins vs Dominik Mysterio
I am so looking forward to this one…. Another fantastic story that has been built for months and now, in Dominik's WWE PPV in ring debut it will be a streefight. This kid has taken a beating and it has all ben so believable. Seth has been a disgusting heel and is arguably doing the best work of his career (one hell of a career). Personally, I cannot look past Seth but something tells me we could see a major upset. I'm looking at blood and a brutal beating on both accounts, this is going to be a war. Seth will overcome a valiant challenger with a brutal curb stomp on the steel steps. This feud will continue…..
Winner: Seth Rollins
WWE Universal Championship: Braun Strowman (c) vs "The Fiend" Bray Wyatt
Some would say that this is a tough call, especially since the last time we saw The Fiend officially wrestle was when he lost the Universal title to Goldberg. Braun has been great in promos and his awesome new look is badass!! We have seen Strowman beat Firefly funhouse Bray, Eater of worlds Bray but The Fiend is a step too far. The Fiend can now take the title with a little help from a possessed – sister Abigail style character in Alexa Bliss. Enjoy this one, it is going to be great!
Winner: The Fiend 'Bray Wyatt'
WWE Championship: Drew McIntyre (c) vs Randy Orton
A Main Event match that we craved, a Main Event match that has been built so beautifully (maybe apart from the Shawn Michaels no see from RAW) . Drew has a had a tremendous but tough year. Going from 40,000 screaming fans at the Royal Rumble, to facing and beating Brock for the Gold in front of 0 at WrestleMania. Orton has equaled that and is having one of the best years in his career, his work with Edge has seemingly reignited him. Is it time to dethrone Drew? Will Randy be cost a title from a 'Legend' that he hasn't yet 'killed'. So many unanswered questions and I am pumped for the outcome. I am going to go with Drew McIntyre retaining the gold here but this will be a blast and a worthy main event.
Winner: Drew McIntyre
Thank you all once again for taking the time to read my predictions post. You can follow me across the socials.
Twitter @thirteen10app
Instagram: Thirteen10apparel
Instagram personal: josh_thirteen_10