Tiffany's Take: Promoters Can't Wait For The Fans To Come Back
Tiffany is back with Takes on the crazy impact of COVID-19 on the world of professional wrestling, and the hope to see fans in the crowd once again.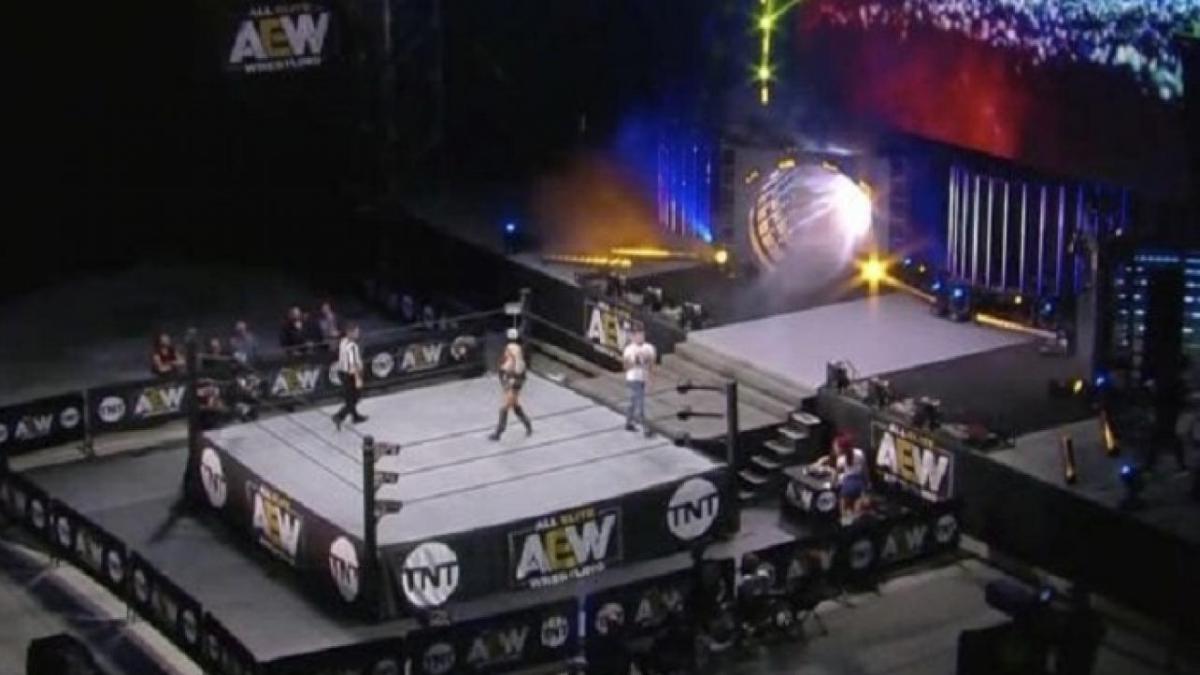 Tiffany is back with Takes on the crazy impact of COVID-19 on the world of professional wrestling, and the hope to see fans in the crowd once again.
When COVID-19 hit the US and caused so much of public life to shut down, most people were willing to hunker down and wait for things to clear up, including wrestling promoters. Lots of businesses, including just about every sport shut down or cut back, and waited, thinking that everything would get back to normal in a few weeks, a couple of months at most.
Except, it didn't. We're still not back to normal. Sports have started up, in a limited fashion, mixed results, and no fans. Hollywood is slowly beginning to re-start filming, though it seems that Awards Season is going to be taking a hit, and the theater industry is still down.
Professional wrestling never fully shut down like other sports. NJPW, ROH, and a lot of the smaller/indie promotions shut down during the worst of the pandemic, and some were hard hit by the Speaking Out movement, but WWE, AEW, and TNA were able to keep going, albeit without fans. While that has been a great thing for those of us who have been DYING for SOME kind of sport to watch, it hasn't always been great for storytelling between Superstars opting out due to COVID concerns, international Superstars not being able to travel due to travel bans, and the promoters' decisions to hold off on the big moments for the fans to come back.
It can't keep going like this.
Waiting for the fans to come back, at this point, is a lost cause. That should've been clear once WWE decided to go ahead with WrestleMania. AEW has put on one PPV and two TV specials, but they, and the rest of the business has been slow to move forward with some big stories and it's getting to the point where it can't wait.
I get why they might want to wait on some things. A lot of performers are staying home in order to protect their families, Roman Reigns and Kevin Owens being among them, and for smaller promotions, trying to comply with social distancing guidelines would put a big strain on their pocketbook, so they choose to stay closed. WWE and AEW have gotten around this by putting their own talent in the crowds, but it's not the same as a LIVE crowd.
However, we're at a point where the promotions can't wait anymore. The bottom line is that we don't know if or when fans will ever be able to come back like they were before COVID hit. A vaccine is in the works, but it could take years before it's released to the public in enough numbers to make large gatherings safe again. The promoters have to start working like this IS the new normal and the fans won't be back and neither will the superstars staying at home and start putting out the big storylines. Let's move forward with Sasha vs Bayley, let's start building STARS out of the talent that is available. Suspend the brand split, or end it altogether. We have to face facts and not pretend that COVID will be gone in a few weeks like we did in March. It's time to face reality.