Andrew's NJPW Strong Ep 6 Results & Match Ratings 9.11.2020
NJPW USA CUP revenge match! Will KENTA get what's coming to him or does Cobb get screwed again? Find out on Episode 6 of NJPW Strong!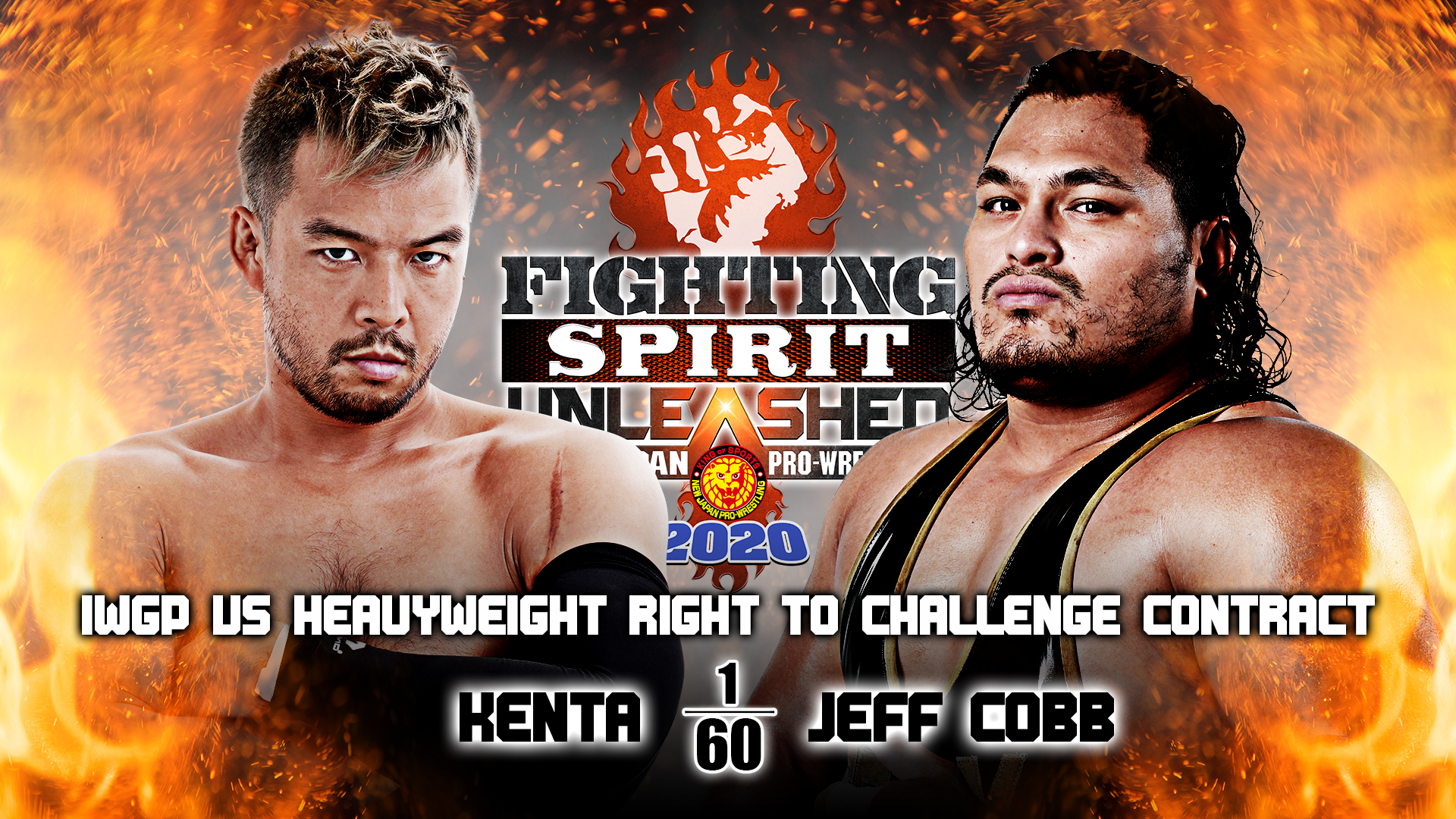 No real stories in this week aside from the whole "Rocky sees something in Danny Limelight" angle. I wish I had the same prescription as Rocky, cause boy howdy, I don't see it.
The main event could be a money match, since Jeff Cobb is looking for revenge against KENTA. Most fans were excited at the prospect of KENTA and Moxley mixing it up for the US belt before Quarantine; so I can't really see a way Cobb wins. Since they were both announced for the G1, it's kinda up in the air how this will shake out.
This could be a fun show. Let's find out!
Ratings:
TJP & ACH vs Adrian Quest & Logan Riegel: ACH wins via Frog Splash @9:23 – *** ½
Danny Limelight vs Rocky Romero: Romero wins via Cross Armbreaker @8:12 – ** ¾
Guerrillas of Destiny vs David Finlay & PJ Black: Tanga Loa wins via Ape Shit @9:31 – ***
IWGP US Rights Certificate: KENTA (c) vs Jeff Cobb: KENTA retains via Go 2 Sleep @17:57 – ***
Results: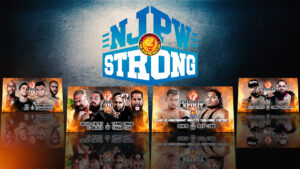 TJP & ACH vs Adrian Quest & Logan Riegel
Alphabet soup against a bit of a throw together team, but at least I can attest to both Riegel and Quest being pretty good in previous episodes. So we may finally get a good start to an episode.
This was damn good. TJP and Adrian Quest worked together a lot, and Riegel worked mostly with ACH. Things started off with quick trades and Adrian was cut off for a little bit. TJP kept trying to knock down Riegel and just keep Quest close. Quest did surprise TJP on a few occasions with some nice striking, a reverse Figure Four and then a snap Frankensteiner to finally tag out.
Riegel gets a solid hot tag, starts hitting everything that moves in a logical way. Slingblades TJP on the apron, flips back in the ring for another series of offense, but eventually the veteran status of ACH and TJP become too much. Quest tried to utilize a blind tag to take advantage of a situation, but the veterans stopped his attempt, TJP went out to wipe out Riegel and ACH finished off Quest after a Brainbuster and then Frog Splash.
Really good opener, good work, high energy and maybe something can come from this.
Danny Limelight vs Rocky Romero
There is a major disconnect with this match. I understand that Rocky wants to help Limelight and mentor him in a way, but Limelight is just too arrogant to know how to accept advice. So we get this Senpai/Kohai style match. But the disconnect is – WHY DO I CARE ABOUT LIMELIGHT? He's just been arrogant, sloppy and the most stereotypical cocky latino "bad boy".
So Limelight continues to be an unoriginal doofus, and for every decent move he gets in, his selling and his kicks look terrible. Most of the rating in this match comes from how well Rocky carried it putting Limelight over by showing his offense to be effective, then getting pissed when the disrespect starts; so we got to see Rocky shine a little.
Long and short, focus on Rocky and you'll like this match. Azucar is money and I'd love to see Rocky versus Taiji Ishimori for the Junior title. Just saying.
Guerrillas of Destiny vs David Finlay & PJ Black
So we kick off with some Tama comedy, since after losing an early tie up with PJ Black; he says he wants the smaller one. They respond with saying they're the same size, so Tama goes into "the one with the smaller chest, the pale one". I was amused.
As for the match it was really solid, not much cheating, just solid strikes, combination sequences and fun pacing. We even got to see Guerrilla Warfare on David Finlay! PJ almost pulled off the hero spot, but he was caught mid springboard, Tanga hits a Samoan Drop followed up by Ape Shit for the pinfall. Nothing flashy, just solid and enjoyable.
IWGP US Rights Certificate: KENTA (c) vs Jeff Cobb
Now this told a solid story. Cobb was pissed that KENTA cheated to beat him in the USA Cup, so he wanted a shot at the rights certificate. However, he came into this match with heavy tape on his left knee because he apparently was injured during training.
Cobb fought through pain, KENTA's proficient strike offense and a myriad of heel tactics, and ALMOST pulled it off. Cobb sold the hobbled knee well, as he gimped around while running the ropes or trying to charge for a splash or lariat. KENTA focused the injury, and seemed to have things in hand, but Cobb wouldn't quit. KENTA had to pull the referee into harm's way, then try to use a chair, but Cobb fought it off. Cobb soldiered through a Low Blow, to hit Tour of the Islands. A slow cover and slow referee would've still done the trick, but Chase Owens comes down to pull out the ref.
Chase ganging up of Jeff, introducing the briefcase and KENTA taking advantage was all she wrote. Eventually a second ref came down, Go 2 Sleep, and Bullet Club keeps the briefcase.
Overall Score: 7/10
This was a fun show from start to finish. Even if you're the type of person to hate interference, each match was different and we should know to expect that from Bullet Club KENTA. Danny Limelight as a performer was the worst thing on the show, but since he was paired with an insanely talented veteran like Rocky, it was still fine.
This is the first show where nothing sucked, and the highest rated show of the Strong era. Granted, it still does feel like an ROH show, but at least this was entertaining.