Andrew's NJPW Strong Ep. 7 Results & Match Ratings 9.18.2020
Episode 7 of Strong and well…it's a bit lackluster. Building toward a Lion's Break tournament, I guess is a thing. Maybe we get a surprise?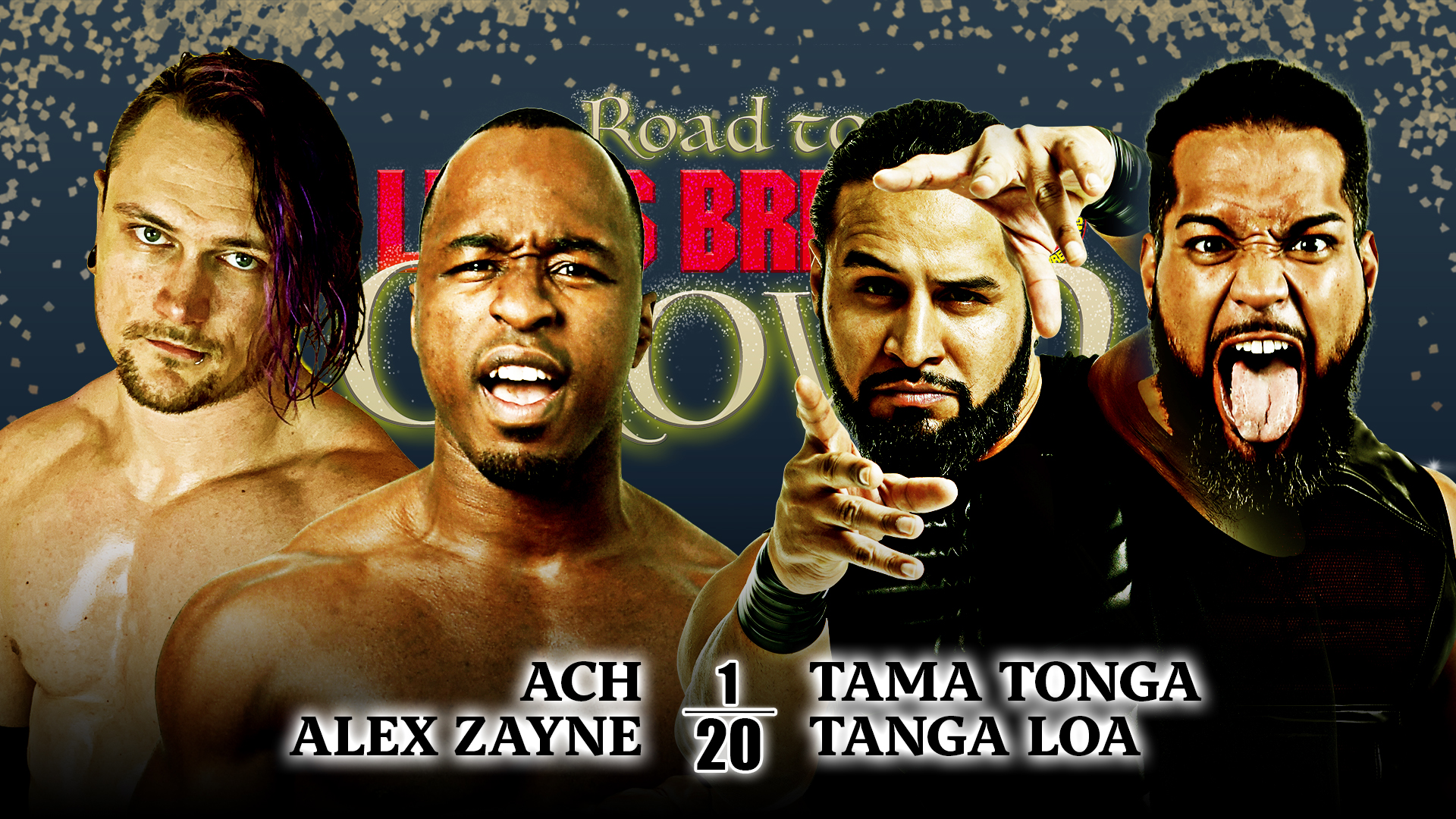 Well after a slow start, Strong started piling up one better show after the other. This episode however, doesn't really have a big payoff. It seems to be the first Road to Lion's Break Crown. Great…
If anything was a fear of mine at first, it was that this was going to turn into Young Lion/Nobodies on Ice the weekly show. I'm hoping this is just a reset while Cobb, Jay and KENTA are quarantining in Japan getting ready for G1 Climax, because if it's going to be primarily this…this will be rough to care about weekly.
As I've said with the earlier shows, when people tune in to New Japan product, they want to see New Japan stars…not 75% North American indy guys and a few NJPW roster gaijins scattered about.
Well…maybe it won't suck?
Ratings:
Barrett Brown, The DKC, Jordan Clearwater & Blake Christian vs Clark Connors, Logan Riegel, Danny Limelight & Adrian Quest: Riegel wins via Jumping DDT – ** 1/2
Misterioso & Fred Rosser vs PJ Black & Rocky Romero: Black wins via Placebo Effect  – ***
Alex Zayne & ACH vs Guerrillas of Destiny: Loa wins via Ape Shit  – *** 1/4 
Results: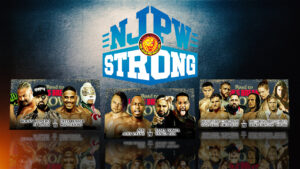 Barrett Brown, The DKC, Jordan Clearwater & Blake Christian vs Clark Connors, Logan Riegel, Danny Limelight & Adrian Quest
Well each side of this 8 man has a jabroni, so that's nice that they made it fair. We see a lot of the early tag outs being Lion's Break Crown previews. Not a lot to take away from the early goings beyond; Limelight is sloppy, DKC is spastic (imagine Kenny Omega's flourish antics, but looking like a spasm instead), Clearwater is solid but looks like a human Ken Doll and Riegel didn't get a ton of work but his story is that he's learning how to wrestle singles. As for Brown, Christian, Quest and Connors, they are all very good, and the linchpins that keep this match moving.
Connors gets a hot tag and bowls everything over. As Connors locks in the Boston Crab, we get the move spam portion of the match. DKC breaks up the pin, Limelight takes him out, then Dive, then Brown dives, then Christian dives because Quest didn't do a move and just went to check on the pile up. This worked in the one team's favor since Riegel managed to get a blind tag on Connors, right before Clark at a Midas Touch. Clearwater had no clue Riegel tagged in, so Riegel jumps up, grabs the head, Jumping DDT for the pin.
This match was supposed to "wet the appetite" for this Lion's Break Crown tournament thing, it failed. To me, it just showed what I already knew, half of them are kinda lame and half are actually worth the time to watch their matches. 
Misterioso & Fred Rosser vs PJ Black & Rocky Romero
Talk about an interesting set of teammates, right? It's been nearly a decade since Black and Rosser were in Nexus together, while Misterioso and Romero bring a mixture of Lucha and Japanese Junior style. There's no clear favorite in this, so it should be interesting.
Early on, Rosser's power is on display when Rocky tries to charge at him with Shoulder Tackles. The Forever Shoulder Tackles keep bouncing off to the point that Rocky takes a comedy bump back to his corner and tags in PJ. PJ then charges and gets knocked on his ass. So PJ holds his head and turns back to a selling on the floor Rocky with the "yeah, ouch" kind of reaction; as Rosser tags out to Misterioso.
All of these men are fairly well traveled veterans and the match is pretty solid. Misterioso hits wonderful rolling Dropkicks, Sentons, his top rope Kneeling Senton, and it's just solid. PJ hits a desperation Spanish Fly to slow down Misterioso's momentum, but Rosser hits the ring and tries to take advantage of the referee checking and then going to randomly berate Rocky for Sneaky Style thoughts.
Rocky adds some more comedy as earlier he called out Brainbuster on Rosser, but failed, and he tried to double Powerbomb the bigger men who were looking to Double Superplex PJ Black, but they just kicked Rocky away. Superplex hits, Rocky breaks up the pin. Rosser charges Rocky, Low Bridge, Pescado from Rocky to wipe out Rosser. Then PJ manages to hit his Springboard 450 (Placebo Effect) on Misterioso.
Alex Zayne & ACH vs Guerrillas of Destiny
Commentary tries to frame this as a trap game since G.o.D. are the established team going against a random pairing. Zayne and ACH manage to apply the speed kills motto to the early goings of this match. A few quick tags and locomotion moves left the brothers reeling. It wasn't until Tama found an opening to slow the match down and bring in Loa for some double Sentons and calm calculated tag team wrestling.
Part of my enjoyment of Zayne's matches are Koslov's insistence on referring to everything he does through the Taco Bell menu. Not sure how what inspired that, but when he brings up the Hot Sauce, Baja Blast hair color, going for the Crunchwrap Supreme…it's just all amusing. Once G.o.D. took over, things looked bleak for the smaller team. There were a few save spots when ACH stopped the Super Powerbomb and then Alex Zayne hit a huge Avalanche Frankensteiner; but we're not going to see one of the most decorated heavyweight teams go down like that.
Tama clears out ACH, Loa manages to stifle Zayne and then hit him with Ape Shit for the win.
In a small observation, I think this is the second time we've see Loa win a tag match with Ape Shit. So I wonder if there's something there that it's not the tandem moves putting people away.
Overall Score: 5/10
While nothing was awful, there is no real burning reason to watch this episode. The wrestling was fine, the attempted story is really only for the Lion's Break tournament, with the rest feeling like filler. So after a few weeks that slowly got better, we get a glimpse of what Strong will look like without names like Jeff Cobb, KENTA and Jay White…and it ain't great.
This is just another run of the mill show, with a bunch of names people don't know or decent vets in matches with no significance. At least there's potential for next week to be better.