Cook's Top 5: 2007 Wrestling Memories
Steve Cook brings you back to 2007, and this read is a reminder that not every year is the best.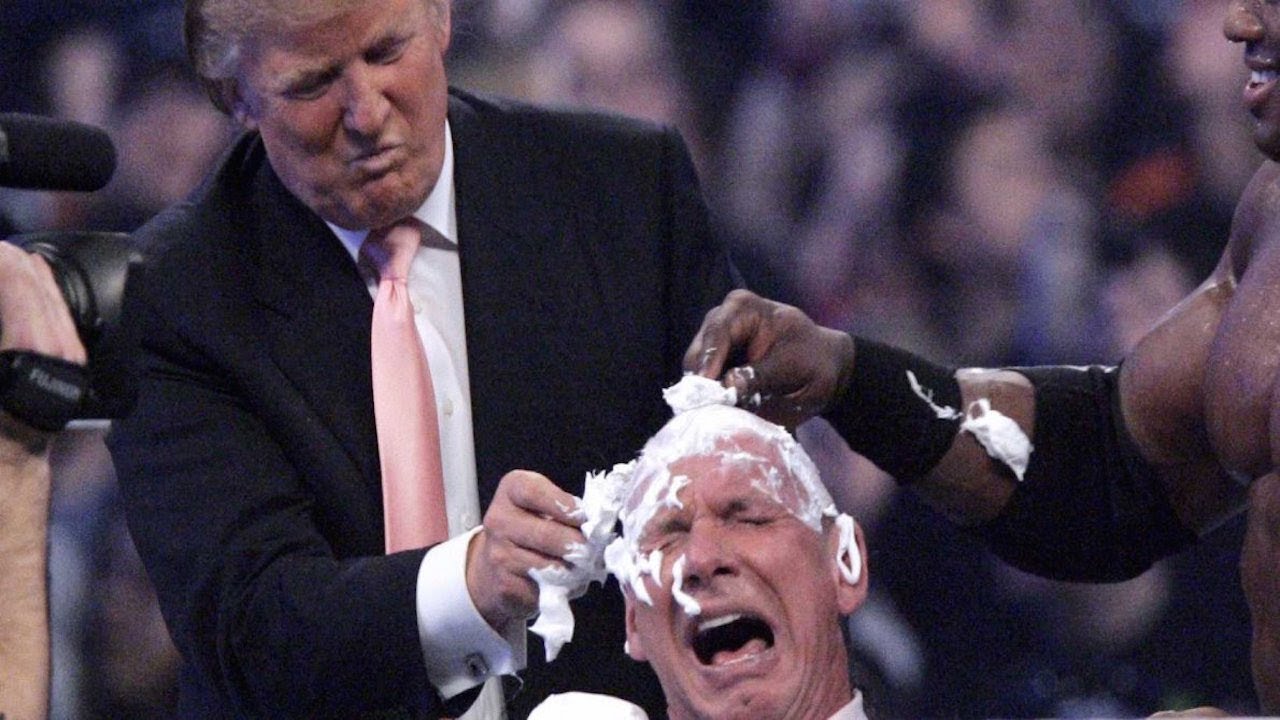 Steve Cook brings you back to 2007, and this read is a reminder that not every year is the best.
This was the column I was dreading the most.
My celebration of thirty glorious years of being a wrestling fan has run into 2007. A year that wasn't glorious by any measure. We all know the main thing that happened that year…if somehow you've forgotten, we'll remind you at the end of this column. I was reminded of the front-end of this year by reading some of my 411 columns, which I will not link because they are awful. Just horrendous.
I was called for jury duty around the start of 2007. Of course, with my luck, I got on the longest case in my county's history because of course. I would comment more on it except I think that person is about to be let free, so I really don't need to be commenting on it. We let rich white people get out of jail at some point.
Also happening around the start of 2007: got my heart broken! Awesome! Looking back, it was one of those things where I misread the situation, and it never would have worked out anyway. Too many hurdles. Fortunately, enough time has passed whe-oh who am I kidding, this column totally reminded me of the whole thing and I had to get way too drunk on a Wednesday night. Let's get to five memories of this year that I should just skip over.
5. TNA in Louisville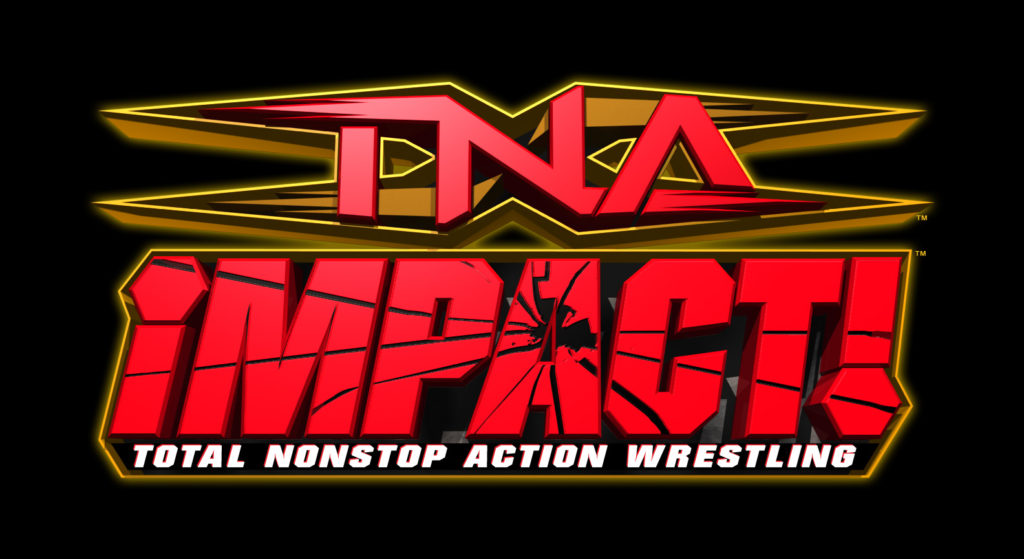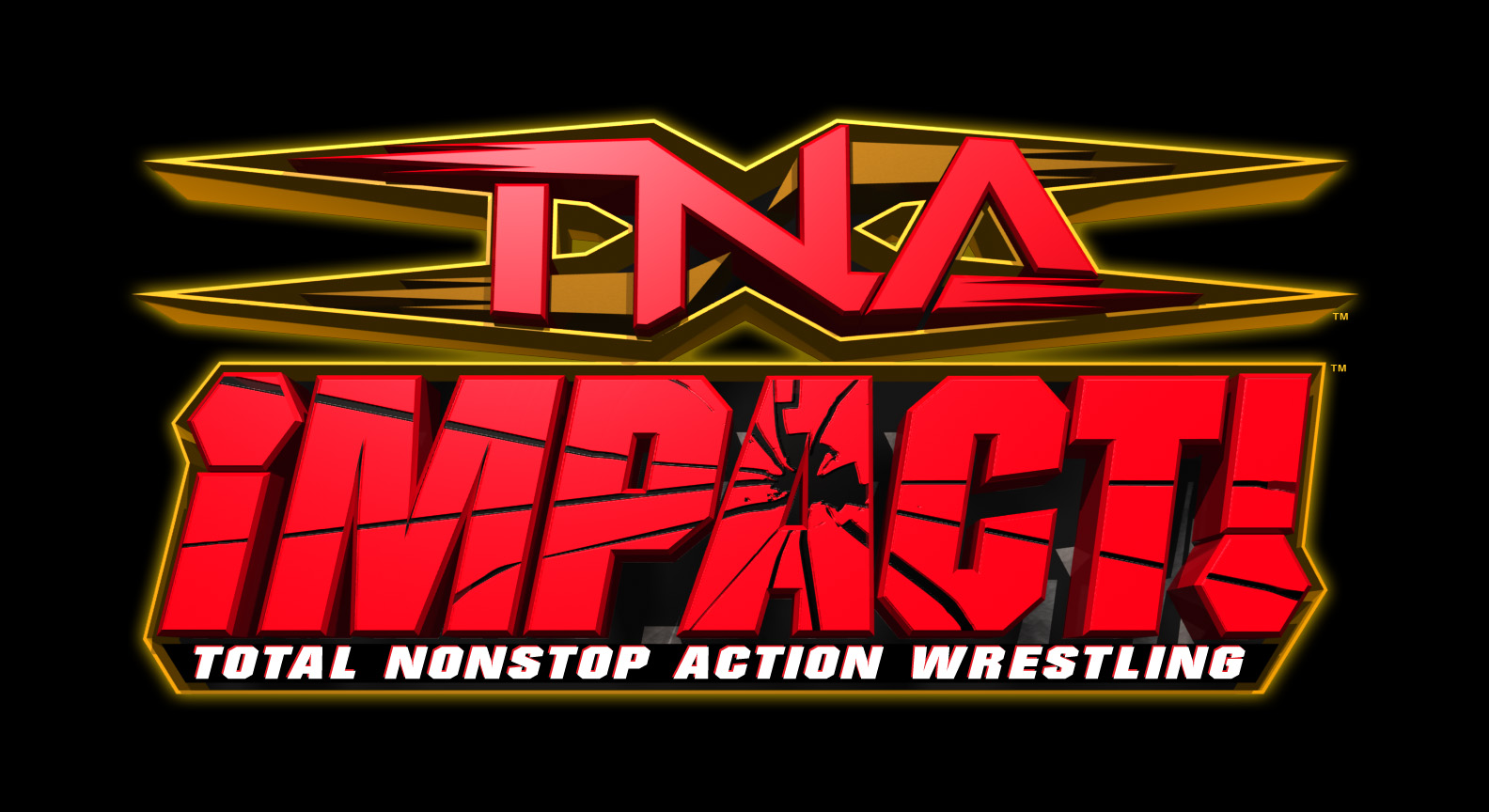 One of my first trips back to Louisville after graduating involved going to a wrestling show. Shocking, right? I had yet to attend a TNA live event, and the promotion made its way to the Louisville Gardens on April 20th. Here is what The History of WWE tells me was on the show.
TNA @ Louisville, KY – April 20, 2007
Included Jim Cornette conducting an in-ring interview with Eric Young, with Young saying someone backstage was supporting him; moments later, Robert Roode attacked Young, with Jeff Jarrett then appearing and smashing a guitar over Roode's head
Sonjay Dutt & Petey Williams defeated Eric Young & Robert Roode
Christopher Daniels defeated Senshi
Homicide & Hernandez defeated Chase Stevens & Andy Douglas
Rhino defeated Damaja & Doug Basham in a handicap streetfight
Chris Harris & Gail Kim defeated James Storm & Jackie Moore
Samoa Joe pinned AJ Styles with the Musclebuster
NWA World Champion Christian Cage pinned Kurt Angle; after the bout, AJ Styles and Cage double teamed Angle until Abyss made the save
Most of that sounds accurate, but I'm pretty sure my dear friend Traci Brooks took a guitar to the noggin as well. Because Jarrett was a good guy at the moment, and good guys hit women with guitars. It was a solid event, and when people ask me what the first NWA title match I saw in person was, I can tell them it was Christian Cage vs. Kurt Angle.
Nobody asks me that.
4. OVW Wild Wings
As I mentioned last week, Ohio Valley Wrestling made an effort in 2006 to get a foothold in the Cincinnati market. A couple of things were working against them, namely Cincinnati's weakness as a pro wrestling city, and the timing of the whole thing. OVW was moving downward from its creative and financial peak, and the wrestling business as a whole was heading in that direction too. It seemed doomed from the start, and that's Pretty much how it ended up.
OVW ran some shows in Cincinnati in 2007, drawing somewhere around 100 people per show. In addition to the previously mentioned issues, OVW's venue was in a part of Cincinnati that was not recommended to travel to after dark. I worked near there during the day and sure didn't want to stick around, so I didn't go to many of these shows. I'm pretty sure OVW stopped taking trips there by 2008.
There was one memorable occasion where I met up with some OVW folks at a Buffalo Wild Wings in Northern Kentucky after one of the shows. Kenny Bolin did falsely advertise the future Rosa Mendes as part of the group, but I did get to eat wings next to Colt Cabana & across from Matt Sydal & Ace Steel. I still remember Al Snow glaring at me from down the table, probably because I didn't introduce myself & shake hands with every single person in the restaurant. Or maybe somebody told him I was an Internet writer.
Needless to say, my "in" with OVW was gone when Bolin was.
3. Battle of the Billionaires
I remember rewatching WrestleMania 23 a few years back for one of 411's Match to WrestleMania presentations. It was a pretty darn good all around show. John Cena & Shawn Michaels had a good main event, Batista & Undertaker surprised some people with their match, and two kind of random names got the most attention of all.
All thanks to two powerful billionaires, who despite their advanced age and apparent senility are still major decision makers in 2020. Go figure.
It was basic stuff though. People knew two things that Vince McMahon & Donald Trump had in common: money & hair. So it was natural for them to face off in a hair vs hair match, with two minorities doing their dirty work. It was surely the biggest payday of Bobby Lashley or Umaga's career though, so it worked out. Vince got his head shaved, and to this day we wonder if Donald's political ambitions could have survived a public head shaving. I mean, it's not like Hase or Inoki ever lost a hair match.
2. ROH stuff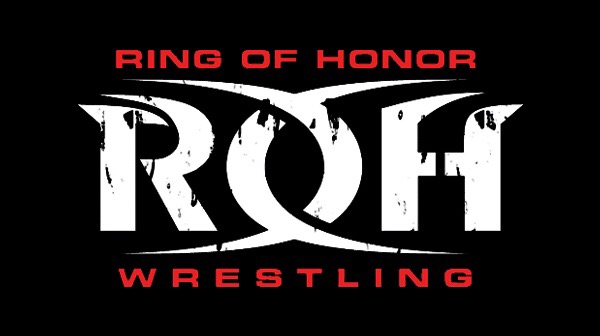 Last week I mentioned how my interest in Ring of Honor peaked in 2006. 2007 is good evidence of this, as I looked at the cards of the three shows I attended that year and didn't remember much of anything.See, Dayton was always a Friday night show leading into Chicago Ridge on Saturday night. We knew the Chicago shows were bigger deals in front of larger audiences. We got it. ROH still made sure to throw some cool things on the Dayton shows to keep those fans coming back. Samoa Joe & CM Punk's first hour draw was in Dayton. AJ Styles' return match after a lengthy absence was in Dayton. Punk dropped the ROH Championship in Dayton. Dayton was even part of the Third Anniversary Celebration & Fifth Year Festival.
At some point though, ROH came to the conclusion that they were going to draw 450-500 no matter what they did in Dayton, and that was fine. It was a nice little thing to get the roster together before heading to Chicago, but there was no reason to book anything of great importance. ROH's Dayton shows in this timeframe begin to show that theory. Not bad stuff, but absolutely nothing worth remembering.
By the time Gabe Sapolsky realized "We've been ignoring Dayton lately, let's give them something special this time", he had been fired. Adam Pearce and his crew doubled down on the indifference towards Friday night shows, and that eventually led to my friend and I not making the trip up north every few months.
1. Chris Benoit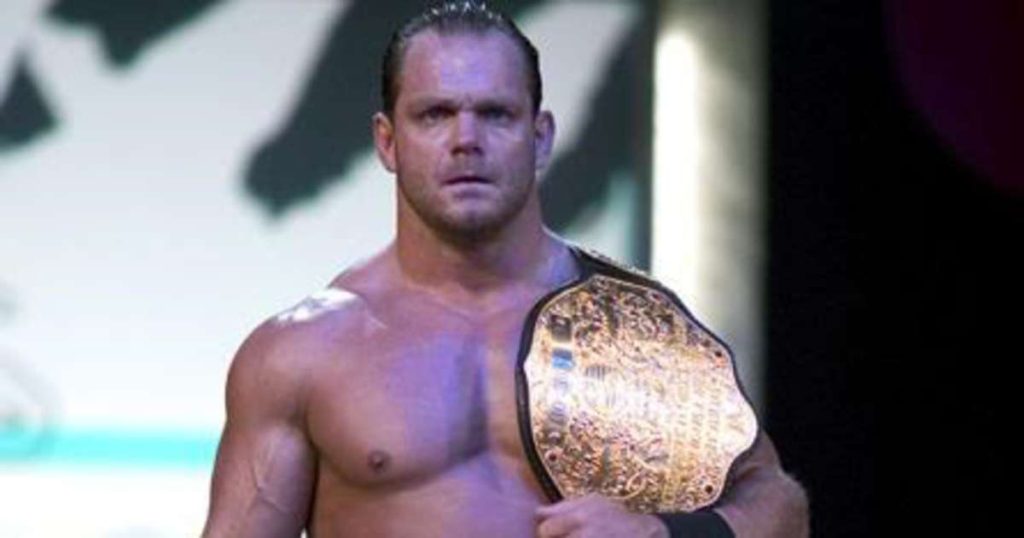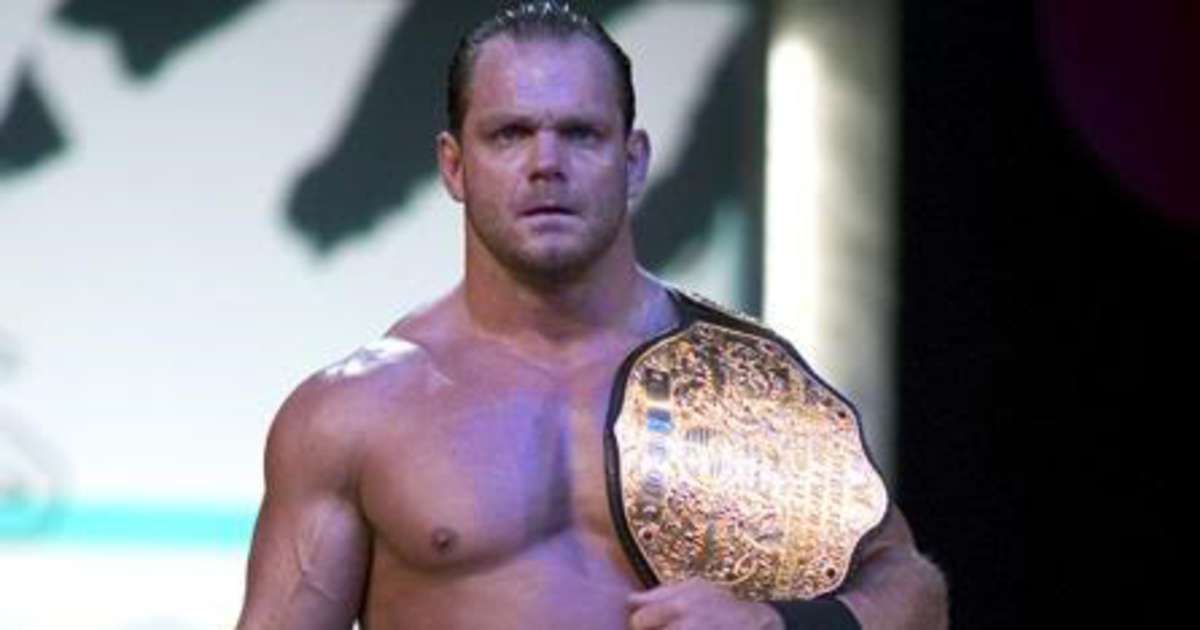 People still bring up the Trump stuff because of what happened later. Almost everything else in 2007 is forgotten about by most people thanks to what Chris Benoit did on a weekend in June. It set the pro wrestling business on its heels, making it the focus of an attack by the media.
Most of which was deserved, to be honest. When one of your top people is killing his family and discovered to have all sorts of issues that led up to it, that'll draw some unwanted attention. Its somewhat amazing that the business survived all of this, and that WWE ended up with better than ever media attention years later.
I'll admit that the whole thing put a dent in my interest in pro wrestling. I had already stopped doing the News From Cook's Corner due to general burnout, and my Ask 411 Wrestling stint ended a few months later. I would be back into it more than ever soon enough, but the sadness of this affair still lingers thirteen years later.
Andrew's Top 5 Matches: Week Ending 7/25/2021
So it's been about a month, but we finally got enough good matches to inspire a Top 5! Let's see what stood out this week!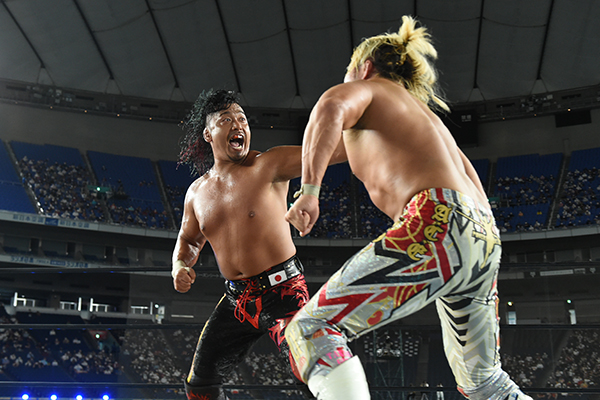 Been a while since this has happened, right? Well much like a bunch of people, wrestling hasn't really lit my world on fire lately. Plus when there's only like 1 or 2 decent matches a week, it's pointless to make a Top 5.
With that said, I'll play the executive decision card here and declare a winner for June.
January: NJPW New Beginning Nagoya: NEVER Openweight Championship: Shingo Takagi (c) vs Hiroshi Tanahashi
February: NXT Vengeance Day: North American Championship: Johnny Gargano (c) vs Kushida
March: NJC 3.21.21: NJC Finals: Will Ospreay vs Shingo Takagi
April: NXT Stand & Deliver: UK Championship: Walter (c) vs Tommaso Ciampa
May: WWE WrestleMania Backlash: Universal Championship: Roman Reigns (c) vs Cesaro
June: Stardom: World of Stardom Championship: Utami Hayashishita (c) vs Syuri
Let's be honest here, anyone that saw those two women put the work in, won't question its place in the list. IF you haven't seen it…go, find it. The initial match and the overtime I personally count together, and it was just beautifully done.
Depending on next week, this might end up being the July vote, so make your vote count this time around. I really hope that with all the in-ring returns and return of fans, wrestling picks up again.
Quick Top 5:
NJPW Wrestle Grand Slam: IWGP World Heavyweight Championship: Shingo Takagi (c) vs Hiroshi Tanahashi
Rating: **** ¼
NJPW Wrestle Grand Slam: Kazuchika Okada vs Jeff Cobb
Rating: ****
NXT UK: NXT UK Tag Team Championships: Pretty Deadly (c) vs Subculture
Rating: ****
NJPW Wrestle Grand Slam: IWGP Heavyweight Tag Team Titles: SANADA & Tetsuya Naito (c) vs Dangerous Tekkers
Rating: ****
GCW Homecoming 7.24: GCW World Title: Nick Gage (c) vs Matt Cardona
Rating: ****
Honorable Mentions:
NJPW Wrestle Grand Slam: IWGP Junior Heavyweight Championship: El Desperado (c) vs Robbie Eagles
Rating: *** ¾
NJPW Wrestle Grand Slam: IWGP Junior Heavyweight Tag Titles: Mega Coaches (Rocky Romero & Ryusuke Taguchi) vs Bullet Club (Taiji Ishimori & ELP) (c)
Rating: *** ½
AEW Fyter Fest Night 2: IWGP US Championship: Lance Archer vs Jon Moxley (c)
Rating: *** ½
AEW Fyter Fest Night 2: AEW Women's Championship: Britt Baker (c) vs Nyla Rose
Rating: *** ¼
IMPACT!: Chris Bey vs Rohit Raju w/Shera
Rating: *** ¼
NJPW Wrestle Grand Slam: KOPW 2021 New Japan Rambo w/Handcuffs
Rating: ***
NXT: Bobby Fish & Kushida vs Tyler Rust & Roderick Strong
Rating: ***
IMPACT!: Knockouts Tag Team Titles: Fire N Flava vs Havok & Rosemary (c)
Rating: ***
2t. GCW Homecoming 7.24: GCW World Title: Nick Gage (c) vs Matt Cardona
So Cardona took his shots in an area he's not comfortable in, and much like WWE wrestlers treading into ECW territory, he was not met kindly. Cardona came out, action figures adorned on his gear and around the ring, along with appropriate chants made this feel very…ECW in the 90s. Part of the thing that added to this match was that rabid tension in the air, where the crowd is loyal to their brand and hates outsiders.
When we get around to the match, Cardona busts up Gage first, and pulls off the old Broski Boot, which pisses off Gage as he's being fed light tubes from the outside. The early part of this match felt like someone in hostile territory and literally everyone not in the back, were trying to help Gage kill Cardona. Murder Death Kill was in full effect.
Cardona eventually loses the small upperhand he gets, when he just tries to treat this as a normal match at times, and Kid Ref has to be like "nope, that's not how this works". So playing in the space of Cardona only understanding sterile wrestling and being out of his element was amusing. The fact he came in with purple gloves that the fans and announcers decreed "Purple Prolapsed Anus" gloves or something like that, was amusing but got old the 20th time it was said.
Gage carved Cardona up, but then we go from ECW style death match to more of an AEW overbooking gimmick. First Judas starts playing, and some masked person rushes the ring, Gage handles him, but it's not Jericho. Purely a mind game. But then 44OH come out, minus Ricky Shane Page. They attack Gage, RSP hits the ring after, RSP and Gage fight off 44OH, stand tall together for GCW…until RSP shows his true colors, Low Blows Gage, helps out Cardona and the end is nigh.
Three bundled Light Tubes and a Radio Silence/Ruff Ryder crown Zack Ryder..erm…Matt Cardona as GCW champion!
Yes it was overbooked, but it's hard to deny the atmosphere and the cool factor of the old school ECW vibe of a packed house wanting to see a literal murder. It also was a little more pro wrestling than most American death matches, so I found myself enjoying mostly everything except the commentary. They are really awful.
Winner: Cardona via Radio Silence/Ruff Ryder
2t. NJPW Wrestle Grand Slam: IWGP Heavyweight Tag Team Titles: SANADA & Tetsuya Naito (c) vs Dangerous Tekkers
Naito and ZSJ start and mess with each other, as SANADA and Taichi continue their own personal rivalry around respect and pec dancing.
Most of Naito's offense focused on ZSJ's knee, but a huge portion of this match felt more like a tornado tag. We saw plenty of time where all four men were in the ring at the same time. Dueling submissions, stereo submissions, everyone hitting a finish/signature, just a lot of hard work. Call backs galore to previous encounters, but unless I blinked, no cheating. The beauty of the Tekkers this year have been that they are more tweeners than heels.
SANADA cut off Taichi at many times, but we saw great babyface moments from the Suzuki-Gun duo. ZSJ asking Red Shoes to stop the double knockout count so they could finish it correctly, Taichi imploring Zack that what ended up being the ending sequence was "their last chance". So there was great desperation, great mutual needling. ZSJ pulled off the counter he couldn't figure out when they lost the belts; and ends up surprising Naito by turning a Destino into the European Clutch.
Winner: Tekkers via European Clutch
2t. NXT UK: NXT UK Tag Team Championships: Pretty Deadly (c) vs Subculture
The ref is upset, but the count is over and this match continues! BT Sports Studio says "This is Awesome!" as Howley drags Andrews out. Howley whips Andrews at steps but Andrews jumps up to QUEBRADA! Howley catches him, but Andrews tilt-o-whirls to DDT Howley to the floor! Stoker victory rolls FMW, TWO! FMW has a cover, TWO!! Stoker and FMW run in, ETON RIFLE!! Tag to Andrews and he goes up the corner! FALL TO PIECES FLOPS as Howley drags Stoker out of harm's way! The ref reprimands but FMW FLIES in! Only to be caught! DOUBLE BARRIER SNAKE EYES! Pretty Deadly get in the ring, but Andrews DECKS Howley!
Andrews fires off on Stoker, forearms and CHOPS on repeat! Howley grabs the tag title belts! Andrews DECKS Howley again and the belt falls in the ring! The ref grabs that as Andrews continues to fire off on Stoker! Stoker gets under, Howley runs in, SPILT MILK!! Cover, Pretty Deadly wins!!
Winner: Pretty Deadly via Spilt Milk
2t. NJPW Wrestle Grand Slam: Kazuchika Okada vs Jeff Cobb
Fans return to the thunderous rallying as Okada and Cobb stir. Okada sits up but Cobb follows, and the two stare down. They go forehead to forehead before going forearm for forearm! Okada hits, Cobb hits, and then Cobb slaps Okada on the head. They stand, Okada forearms but Cobb forearms back. Cobb eggs Okada on so the forearms go faster and faster! Fans rally up as the shots keep coming, and Okada gets the edge. Okada EuroUppers, talks some trash, and walks into a CHOP from Cobb! Cobb BLINDSIDE LARIATS! Cobb gut wrenches for the DOCTOR BOMB! Cover, TWO!?! Okada survives and Cobb can't believe it! Cobb gets Okada up, whips, TOUR OF THE-
NO! Okada slips out and wants to gut wrench! Cobb fights free and SUPERKICKS! Okada staggers, fires up, but runs into a HEADBUTT! Cobb whips again, TOUR OF THE- Wait, Okada slips out again! Okada wristlocks, ripcords, but Cobb ducks to ripcord for a COBB MAKE- NO! Okada Alabama lifts but Cobb sunset flips, only for Okada to sit on it! Cover, OKADA WINS!!
Winner: Okada via Double Legged Cradle
1. NJPW Wrestle Grand Slam: IWGP World Heavyweight Championship: Shingo Takagi (c) vs Hiroshi Tanahashi
In typical Tanahashi fashion though, he powers through and gets better as the match pushes forward. His desperation attacks were well-timed and looked great. Tana had callbacks and all of his finishers and signatures come to mind. Texas Cloverhold was used to weaken Takagi's base, just like earlier in the year, Slingblade countered Last of the Dragon once, and Dragon Suplex, were all kicked out of. These all won Tanahashi titles in the past and Takagi overtook them. The major moment was when Tana hit the first High Fly Flow to take Takagi off his feet, but Takagi grabbed the Ace's foot. He refused to let him hit the follow up, so Tana smacked him around more and even pulled out the reference to Ibushi with a Kamigoye! God uses the move invented to surpass him!
A second High Fly Flow…BUT TAKAGI KICKED OUT! That's the first time, in quite a long time that anyone kicked out of the sequential High Fly Flow. Also as we saw during his match with KENTA, Shibata handed Tanahashi a few new moves as well. The corner Dropkick and a resounding Headbutt kept Tanahashi alive at many times in the match.
This had a lot of moments of the "old gunslinger" style of fight, but I feel like that's been consistent with Tanahashi the last 3 or 4 years. Tana took a beating, even ate Stay Dream, and kept kicking. A desperation strike exchange turned into Takagi getting the better of it and putting down the Ace with Last of the Dragon.
Winner: Takagi via Last of the Dragon
Final Thoughts:
Like I said at the start, wrestling has been weird the last few months. Not sure if it was just the pandemic wearing on me personally, but it was really hard to find things about this entertainment medium to enjoy. I really hope this is a turning point since most things are coming back, including covid…see this proves Loki was too popular since now even covid has variants.
ANYWAY – bad observational humor aside, we got a solid week for a bunch of different fans. My vote will honestly go to. GCW Heavyweight Championship: Nick Gage (c) vs Matt Cardona. Was it the best wrestled match in the Top 5? Nope. But hot damn was it electric. It was probably one of the most interesting scenes in wrestling since I went to ECW shows at the old Trenton CYO back in the day.
So maybe it's nostalgia, maybe I just also enjoy watching brutality sometimes. But either way, Cardona and his action figures pulled off an upset in my personal preferences too! Until next…week? Hopefully next week…
News From Cook's Corner 7.26.21: Returns Out The Yin Yang
Cook's News has returned thanks to wrestling being interesting lately! Has the current direction of wrestling helped to peak your attention as well?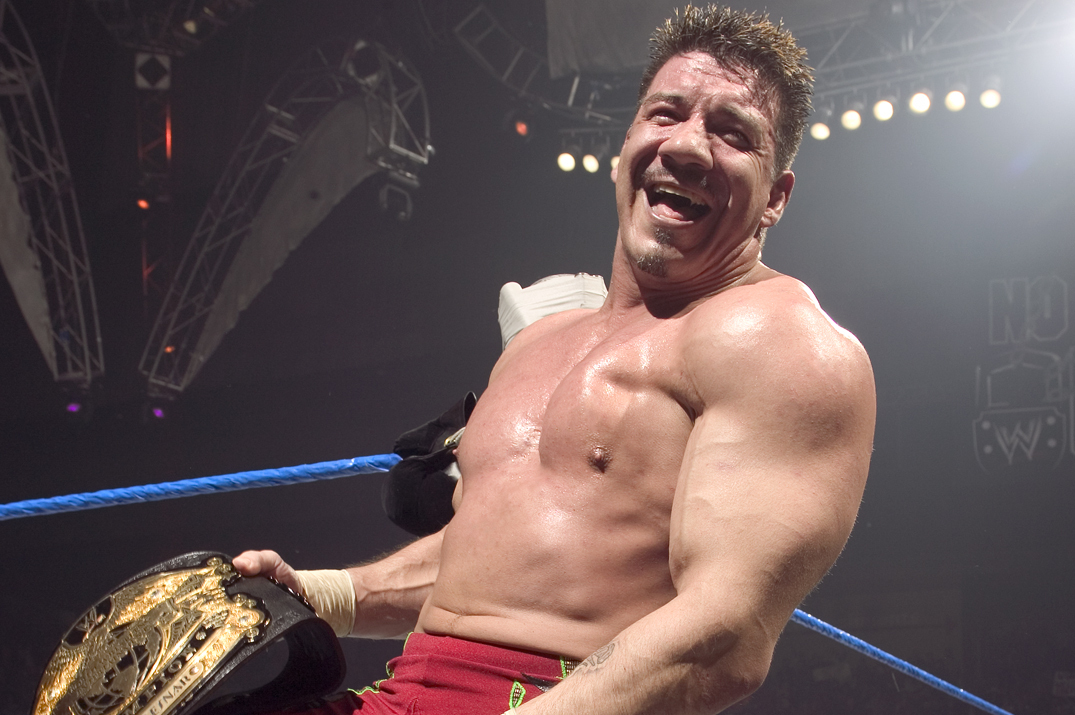 Hi, hello & welcome to News From Cook's Corner! I'm Steve Cook, and I'm here because there are things worth writing about. See, that's one of the things about me. Maybe it's held me back over the years, tough to say. All I know is I'm not one of those guys that has to have an opinion on every single thing going on in the wrestling business. Come to think of it, that probably has held me back, since wrestling websites want me to have opinions.
It's nothing new.
Why do you think I burn out on wrestling writing every few years and transition to writing about other things that interest me? Why do you think the most common phrase I utter on podcasts other than "Good times" is "It is what it is"? I probably shouldn't be admitting this live & in public, but I go to "It is what it is" when I have nothing further to say about a topic that is either relevant or true. My man Larry, he had a take on every single thing going on in the wrestling business, and after he was done talking he'd throw it to me and I'd reply with "Uh, well, it is what it is, man. Am I right?". The poor bastard. If only he had a proper podcast partner.
It's a weakness of mine.
Though, I feel like it might be preferable to the weakness many of you have, where y'all feel compelled to comment on every single thing for the most ridiculous of reasons. I was looking on the Twitter just after work ended on Sunday, and I noticed that Eddie Guerrero was a trending topic. Twitter usually kills people, so Twitter bringing somebody back to life would have been a welcome change of pace. No, unfortunately, it was just some jackhole Twitter account calling Eddie a B+ player. See, the "B+ player" thing is a trigger for a lot of folks. Including some folks in the business!
Eddie Guerrero was an A+ player.

End of discussion.

— Mick Foley (@RealMickFoley) July 25, 2021
All because one thirsty guy trying to get attention from a female Internet wrestling personality in her replies said something. I remember when Colin Cowherd slandered wrestling fans for caring about Eddie's death. That was actually worth responding to because the guy had an ESPN Radio show. The guy everybody's complaining about barely has more Twitter followers than I do. Why waste your time? You're giving the guy clout, which is what he wants so he can get attention from the female Internet wrestling personality.
This whole thing tells me that y'all are too thirsty. People need to keep themselves lubricated. That's the lesson to be learned here. On to the news!
Summer of Cena!
What a week it was for @JohnCena! pic.twitter.com/8sUu4nPwhk

— WWE (@WWE) July 26, 2021
WWE is back on the road, which means they have to fill some of those seats for television purposes. While just the idea of seeing rasslin live is enough for some, others need a little bit more. WWE knows the number one thing that appeals to those fringe fans…previous stars!
That's why we've got the Summer of Cena coming to a town near you. John Cena is back in the mix and appearing on WWE live events up to SummerSlam, and people are pretty darn excited about it. It's nice to see Cena getting this type of appreciation now after years of wrestling fans whining & moaning about Super Cena and his lack of work rate. I wonder if this is because the fans have done a 180, or if the fans that whined & complained about Cena back in the day have moved on to other things. Maybe it's just the natural course of things. Jeff Gordon went from getting boos to getting cheers at NASCAR races.
Either way, Cena's return seems to have sparked some interest, and a feud with Roman Reigns should spark some more. Seems pretty obvious after one week that Reigns is playing the role of 2011 John Cena, while Cena is playing 2011 The Rock. Some take artists will jump on the Reigns bandwagon since he's pointing out that Cena's playing the hits, while folks like me will point out that Cena's doing what the fans want him to do. Play the hits.
You just have to make sure you don't play the same songs too long. Then you end up like Bill Goldberg, making yet another comeback to challenge Bobby Lashley. It's the same song we've heard a few times at this point, and I'm not really sure who it's appealing to. Is there a large number of fans out there that want to see Goldberg vs. Lashley? Was there a large number for Goldberg vs. McIntyre, or Goldberg vs. Reigns/Strowman? Goldberg vs. Lesnar worked for what it was, but it's been diminishing returns ever since.
Nothing against Goldberg, who seems like a good dude. But the 2021 nostalgia kick would be just fine without another Goldberg championship match. I feel like if he shows up in a few years at age 60 still all jacked, maybe you get some morbid curiosity buys out of it. Otherwise I'm not seeing a use for Goldberg.
Plenty of use for Cena though. Word is that WWE isn't done, and that this is "just the beginning" with even bigger names to come! I get the feeling that some of these names are being oversold. As much as we love Becky Lynch, she isn't bigger than John Cena. The only pro wrestling name out there bigger than John Cena is The Rock, who we might be seeing at Survivor Series if the rumors are true. Anybody else, well, they're nice but they're not bigger than John Cena.
AEW also going to that nostalgia well!
Say what you will about WWE digging up the likes of Cena & Goldberg to wrestle, but at least they've been in the ring fairly recently. AEW is reportedly going to bring in somebody that hasn't wrestled since the 2014 Royal Rumble. Talk about ring rust!
CM Punk is the fella in question. They say he'll be back for the All Out PPV in September, which I'm told is in Chicago. You might say it's an easy commute for him, but saying that would tell me you've never been to Chicago. Indianapolis would be an easier commute.
Some question the idea of bringing Punk in at this point, largely because they don't like him. That's the main argument against CM Punk, some people don't like him because he quit wrestling back in 2014. They got their feelings hurt and he didn't properly apologize to them. It's a strong energy these people have.
Not saying Punk doesn't come without controversy. The first meeting with him & Colt Cabana should be interesting. The other big name reportedly coming to AEW is much less controversial.
Return of the Danielson
Bryan Danielson is a name we haven't heard regularly except from super smart fans refusing to use his WWE name for over a decade now. Seems like we'll be hearing it more often now, as Bryan is reportedly on his way to AEW. The scuttlebutt says that Danielson will be debuting at the Arthur Ashe Stadium show.
It was long believed that Danielson would sign wherever he could get the most freedom to do other things, with New Japan as a particular destination. To WWE's credit, Nicholas Khan tried to get a deal done to make that happen. However, Anthony Khan was able to swing the deal, as we've seen with the IWGP US Championship regularly featured on Dynamite. Y'all thought that online promo he did was unhinged, but he knew what was going on. That forbidden door has been opened, and Bryan looks to be one of the folks jumping through. It's a pretty cool wrestling universe right now with AEW, NJPW, AAA, Impact Wrestling and even ROH having some links to it. (Could we see a Bryan Danielson appearance in ROH? Since I recap their weekly show I'm certainly hoping so. Their spot in the grand scheme of things isn't great, but maybe he has a soft spot for them.)
From a wrestling fan perspective, AEW is a good landing spot for Bryan. All kinds of new matches for him, and some that are ready to be re-visited. Yes, he wrestled Kenny Omega before, but that was before Kenny became Kenny BY GOD Omega. That's an easy main event for some show.
Punk & Danielson are the two biggest names AEW can bring in right now. We all know that bringing in names is one thing. TNA was great at that. The important part is the follow-up. What Punk & Danielson do in AEW will decide whether they generate interest or not. Just showing up isn't enough to change much of anything.
It is exciting, though. I root for exciting & interesting, and we're getting plenty of that these days.
GCW > NXT
Here's a truth: I've never watched a full GCW show. I have seen plenty of NXT shows. However, I can say that Game Changer Wrestling obviously has smarter booking than NXT. They know to take their championship off of a wrestler before he jobs on national television. They also know how to make a top heel, as indicated by the reaction of their fans to…Matt Cardona? OK, so that wasn't the guy I expected to see covered in blood getting a reaction like he was the NWO in 1996.
I've had 24 hours to sit on this & just rewatched it lol @TheMattCardona actually had more heat than John cena walking into ECW one night stand. He should ride this wave & turn heel everywhere so when he turns face again he will be mega over. His stock is definitely up. https://t.co/nVJ2Obyckk pic.twitter.com/FbDVuOvz6V

— Kuma Galieth (@Pablo____Chacon) July 26, 2021
I did expect to see Nick Gage on AEW television at some point. Given Tony Khan's fandom of all things 2000s Combat Zone Wrestling, it was bound to happen. We just needed the right time for it, and MJF needing outside help to take care of Chris Jericho was as good a time as any. You gotta love 2021 giving us weird matches like Chris Jericho vs. Nick Gage, right?
Not if you're a stick in the mud, apparently. Some folks are outraged that AEW would book somebody like Gage. One complaint is the fact that he robbed a bank, which, granted, wasn't the brightest thing to do. That said, Gage did his time in prison, paid his debt to society, and has been a better person since. I'm told that America is a forgiving place and people deserve a second chance, so I don't see the issue here. If Gage robs another bank before Wednesday, sure, throw the book at him.
Then there's the argument against deathmatch wrestling. It can be argued that AEW goes to that well a little too often, as we're getting this match a week after Lance Archer beat Jon Moxley by choke slamming him on a barbed wire board. Some would argue that any deathmatch wrestling is too much, and folks like Gage don't belong in a wrestling ring. Me, I'm ok with it as long as the people involved are ok with it. You don't have to watch it if you don't like it, but the people that get on their high horse and claim that *fill in the blank* isn't wrestling irritate me. Wrestling is a large number of different things.
You might not like people getting stabbed with a fork. Maybe you don't like Alexa Bliss hypnotizing people. It's still wrestling.
And that's all we have time for this week. Thanks for reading, and have a nice day!