Cook's Top 5: 2008 Wrestling Memories
After a rough 2007, Steve Cook (and everybody else) rebounded with an eventful 2008, including the swan song for one of the business's greatest legends.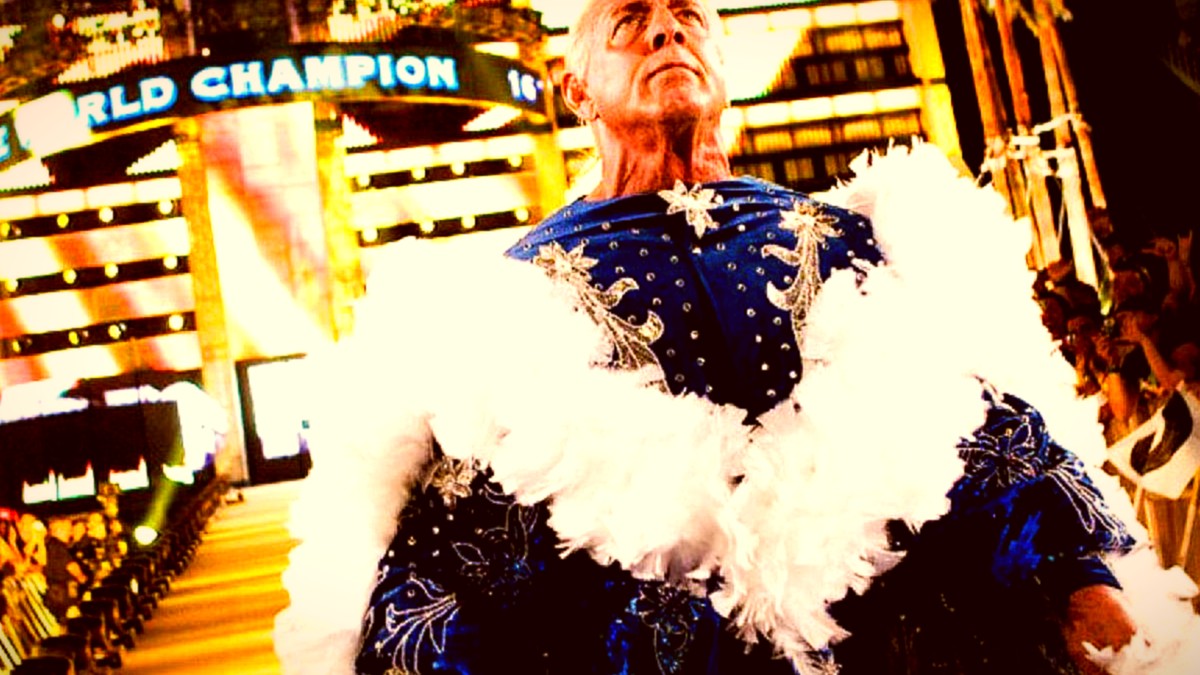 After a rough 2007, Steve Cook (and everybody else) rebounded with an eventful 2008, including the (initial) swan song for one of the business's greatest legends.
Last week was a bit of a downer.
I mean, what would you have expected out of 2007? You had one of the most beloved wrestlers of all time go insane and kill his family. There is not a positive way to spin that. It ruined the entirety of 2007, and as somebody that has a faulty memory, made me forget about some of the cool things ROH did in Dayton in 2008. One was Kevin Steen promising to have some ROH gold the next time he returned to Dayton, and returning for the next show as a Tag Team Champion with El Generico. The other, we will get to pretty quickly. TNA had one of their best feuds ever in 2008, as did WWE. Also, we saw somebody in the convo for GOAT say farewell. At least for a little while.
2008 was pretty cool. Here are the five best wrestling moments from that year!
5. A Breakout in Dayton
Ring of Honor fans that watched the Age of the Fall stable could tell that Tyler Black was the star waiting to be made. Jimmy Jacobs had already been made in Ring of Honor, and the Necro Butcher was one of those guys that got over everywhere he went on the indies. Black was a young boy wanting to make noise, and and he got a big chance against Bryan Danielson in Dayton on January 25 in Dayton. First big match for Tyler Black, and the boy knocked it out of the ballpark. Dayton was going crazy for Tyler Black in this match, and it led to more things later on. He got more big matches throughout the year, and became the guy every ROH fan wanted to be champion and had to wait too long for.
Whatever happened to that Tyler Black kid?
4. John Cena Returns
We all know how New York City fans like to think they're too cool for school. They're the smartest wrestling fans in the world, and the hardest to impress. Maybe the yokels out in the middle of the country liked that goody two shoes John Cena that couldn't wrestle his way out of a paper bag, but not New York City! Not Madison Square Garden! They boo wannabe Hogans like John Cena out of the building.
Except when they don't. Cena made a surprise return three and a half months after a torn pec that was expected to keep him out for six months to a year at the coveted #30 slot in the Royal Rumble Match. Nobody was expecting him to appear at this show. He did.
The NYC fans who had been so determined to hate John Cena the last couple of years prior lost their freaking minds. They tried to turn on Cena once he got to the ring, but we figured them out. Their acting job just made it sillier. NYC's reputation as a smart wrestling crowd took a big hit here, especially with the acting job booing Cena during the match. They revealed themselves for what they really were.
3. Kurt Angle vs. Samoa Joe at Lockdown
There are two feuds that are recognized as being the best at the PURE SPORTS BUILD. One was The Rock vs. Brock Lesnar at SummerSlam 2002. The other is Kurt Angle vs. Samoa Joe at LockDown 2008. TNA really built this up as a legitimate fight, involving MMA folks acting like Angle vs. Joe with Joe's career on the line in a cage was a big deal. The way they worked the match was a big deal. It ended up being one of TNA's largest drawing PPVs ever.
Joe had been built up for awhile as one of the top challengers. Angle was, well, Kurt Angle. It made for the right match at the right time, and was worked the right way. The best feud TNA ever worked.
2. The Shawn Michaels/Chris Jericho Feud
HBK & Y2J had met in the ring prior to 2008. Their match at WrestleMania XIX darn near stole the show and was part of Shawn Michaels' reputation as Mr. WrestleMania. Jericho & Michaels' real issue started in 2008. Batista already had issues with HBK due to the fact that Shawn ended his mentor's career. (This will be discussed later) Jericho got inserted into the middle of all of this, and ended up refereeing a match between Shawn & Batista. Shawn teased a knee injury but still ended up winning the match, which led to Jericho deciding that Shawn was a liar. Shawn admitted to it, but the fans still cheered him on. We here in 2020 can identify with being confused why people continue to support liars no matter what, and Jericho was certainly in that boat in 2008
We saw Jericho throw Michaels into a televison screen, explaining HBK's weird crosseyed look. At SummerSlam, Michaels tried to retire, but then Jericho punched his wife in the face. That couldn't go unanswered. They were supposed to face off at Unforgiven, but Michaels got legit injured during a brawl. That led to Jericho winning tbe World Championship in a scramble match at Unforgiven (where he replaced CM Punk) and defending it versus Michaels in a ladder match at No Mercy. Jericho got the win, cementing himself as a top star in WWE. As great as he was prior, this was the feud that got Jericho officially recognized as a top guy no matter what WWE tried to do.
1. Flair's Last Stand (in WWE)
WrestleMania XXIV saw a lot of historic moments. Many will tell you the star of this show was Floyd "Money" Mayweather, who beat the Big Show. I did not buy into Floyd's BS at this point, and as great a boxer he is, he does appear to be a POS as a human being. I picked up on that years before certain sports media people did. Hell of a PPV draw, and a hell of a boxer, but a POS as a human being. So I don't remember that show for Floyd vs. Show, or the "main event" of Undertaker vs. Edge. We all remember WrestleMania XXIV because of the Ric Flair vs. Shawn Michaels match. All of Flair's matches at this point were Career-Ending matches because WWE ownership wanted him to retire. So they put him up against Mr. WrestleMania, and it worked out for them.
HBK told the Naitch "I'm sorry, I love you" and kicked his head off.
This launched the next 12 years of over-dramatic acting that everybody told me was the best thing ever. Shawn is at the WWE PC right now teaching people to do that because it gets a pop. My personal opinion: It kinda worked for Shawn, it doesn't work for all these NXT guys doing the same thing. It will keep going on for many years to come.
Larry Csonka rated this match 5 snowflakes, and I'm sure many others did. I never saw that rating as anything other than bias towards Ric Flair's last match. It was fine, and had that moment that launched NXT, but I never would have put it at the top of any scale I rated things on. Not like I have any idea how to rate things, even today after however many years.