Cook's Top 5: 2010 Wrestling Memories
Steve Cook's memory jogging experience goes back to 2010, featuring the early makings of Kevin Owens vs. Sami Zayn, Bret Hart's return to WWE, & The Nexus!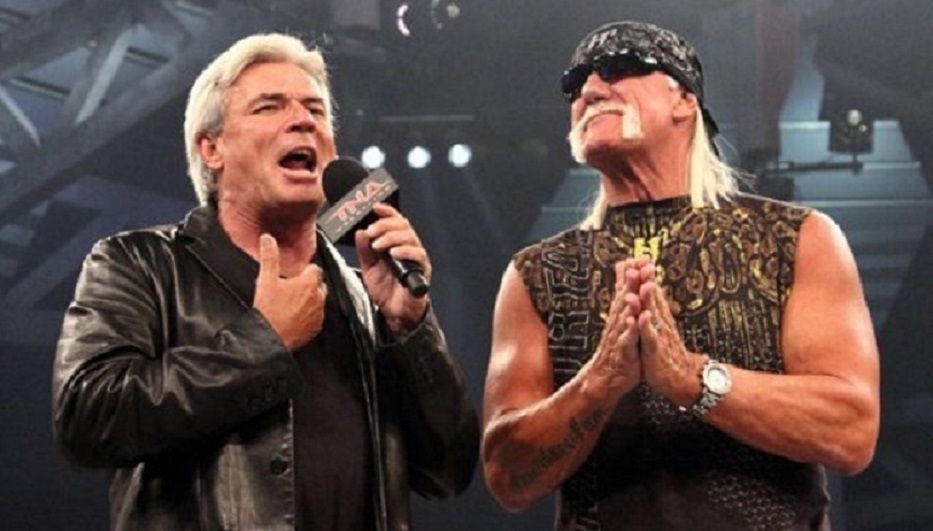 Steve Cook's memory jogging experience goes back one decade to 2010, featuring the early makings of Kevin Owens vs. Sami Zayn, Bret Hart's return to WWE, and The Nexus!
2010 was a pretty busy year.
WWE had no shortage of interesting events to discuss. TNA only brought in the biggest star of all time, along with the one man that beat Vince McMahon for…EIGHTY THREE WEEKS! Ring of Honor had its greatest feud in history, and MTV2 went back into the wrestling business. As for me, I was doing big things at 411mania, including the first 411 Wrestling Hot 100 list. It tells you how stacked 2010 was that my 411 work doesn't even get a slot this week.
Lots of 2010 wrestling memories, let's break them down…
5. Lucha Libre USA: Masked Warriors
MTV2 seems like a random place for two different wrestling shows to air from 2007-2010, but that's a thing that happened. Wrestling Society X was on the network back in 2007, airing nine out of ten episodes before being taken off the air. Sadly MTV2 viewers never got to see the Exploding Cage Match or the Piranha Tank Death Match. I myself didn't see any WSX until years later on DVD, and now it's one of my favorite short-lived promotions.
The network dipped its toe back into the wrestling pool in July 2010 with the debut of Lucha Libre USA. LLUSA would last a little bit longer than WSX, getting to air four episodes of Season 2 on MTV2 before the network got tired of wrestling again. The promotion got its most mainstream coverage a couple of years later, when ABC's Nightline aired a segment on RJ Brewer, LLUSA's evil anti-immigrant heel that claimed to be the son of former Arizona Governor Jan. It was fairly typical pro-American heel stuff that has become more prevalent in politics than in wrestling in recent years.
LLUSA was also notable for featuring some of the first wrestling appearances of Rebecca Reyes, who you might know these days as Rebecca Hardy. Years before she married Matt for real, Rebecca had a storyline wedding in LLUSA as result of a wild night in Las Vegas and Pequeno Halloween being in the right place at the right time. I wonder whatever happened to that wacky little fella. Funny piece of business nonetheless.
4. Kevin Steen vs. El Generico
Ring of Honor has had some tremendous feuds over the years. I can easily say without a shadow of a doubt that the best feud in ROH history took place in 2010 between Kevin Steen & El Generico. Steenerico had been a popular tag team throughout the mid to later 2000s all across the independent scene, including Ring of Honor. Steen had been having knee problems, so there was a sense that he might slow things down after 2009. He did not, instead he turned against poor El Generico. Steve Corino was revealed as the man that had inspired Steen, and Colt Cabana took up for his friend Generico.
What followed in 2010 was a war that kept people interested in Ring of Honor during a year where there were massive changes behind the scenes. Jim Cornette was gaining power, Adam Pearce got bounced as booker and replaced by Hunter Johnston. Steen & Generico had control of their story throughout, as Pearce was on board, and even though Cornette wasn't a huge fan of either, he saw the fans liked it so he left it alone. It played out perfectly, as it ended in a Mask vs. Career match at Final Battle where El Generico got the win against Kevin Steen and sent him out of Ring of Honor, at least temporarily.
The only thing I never understood…Steen's shoot interviews after indicate that he didn't understand the end game. He was going to have to go away for awhile. Did he not get that part of it? Sure seemed like it from those interviews. Generico wasn't going to unmask until he got that WWE payday. Was Steen thinking he would do that Mick Foley two-week retirement? ROH did completely drop the ball on Generico afterwards, as he did diddly squat after the feud ended. Steen did eventually get his big comeback run, which is more than the guy that won the feud could say.
3. Hulk Hogan in TNA
It was worth a shot. TNA Wrestling had reached a certain level on Spike TV, but they needed something to get to the next level. Signing the most famous wrestler in history seemed like a way to get there. The Hulkster debuted on TNA Impact on January 4, which was a show unlike any other in TNA history. For one thing, it was on a Monday night, going against Raw. It was three hours long. It featured all sorts of new/old names, as Eric Bischoff & Ric Flair also made their TNA debuts on this evening.
Did it work out? Depends who you ask. Eric Bischoff will tell you they made lots of progress with the various changes they made, like getting rid of the six-sided ring & changing the name. Impact Wrestling under Bischoff & Hogan definitely had some interesting moments, but they also got away from a lot of what had made the company popular with fans. By the time Hogan left the company in 2013, Impact was no closer to becoming legitimate competition for WWE, and they never really got there. I will say today's version of Impact is a fun watch, no matter where they rank in the grand scheme of things.
2. The Nexus
The first season of NXT. My goodness, what a piece of television that was. We had the first three seasons of NXT take place in 2010, all of which could have a spot on this list because they were all…well, I'm not really sure what, even here in 2020. The one that stands out from the pack is Season 1, featuring Wade Barrett, Daniel Bryan, Heath Slater, Justin Gabriel, Skip Sheffield, Darren Young, Michael Tarver & David Otunga. The show itself is mostly remembered for Bryan losing a bunch & Michael Cole turning heel on him, which was a thing for awhile.
Barrett won the competition, which included a WWE contract and a shot at one of WWE's many championships, while the left were left unemployed. Never mind that bullocks, as they all showed up with Barrett on Raw the week after Season 1 ended and beat the ever loving crap out of anybody in their way. Bryan kicked so much ass he got fired! It was an awesome segment that got everybody on the Nexus bandwagon.
Can we ignore everything that happened afterward? Sure we can, it's my column! What the hell, right?
1. Hell Freezes Over, Bret Hart Returns to WWE
I appeared on the 411 on Wrestling this week with new host Blake Lovell. Whenever I encounter a new name at one of my sites I'm a little skeptical, but once I found out he was a Preds fan I was sold. Anywho, Blake asked me if I thought that The Rock would face Roman Reigns at WrestleMania sometime in the next couple of years, and I responded with something that all of us wrestling fans know by now: Never say never. Even if it seems impossible or unlikely, you can't rule it out. Especially in the Rock/Roman case, as they're family. If they can find a way to make the match happen, they will.
Before I fully bought into the Never Say Never way of thinking, I thought Bret Hart would never return to WWE. Too much bad blood there. Even if we want to say Montreal was a work, there was the whole business with Owen getting killed. Then Bret had a stroke, along with other assorted family tragedies. He seemed like a man that wanted nothing to do with WWE ever again. Then there was the DVD, and the Hall of Fame induction. He still didn't come back full time, and there was no reason to think he would.
Until it happened. On January 4, 2010 in Dayton, Ohio up against that first Hulk Hogan Impact appearance we talked about earlier. What an evening of television. Bret came out to open the show, called Shawn Michaels out, and they ironed out their differences.
Can we ignore everything that happened afterward? Sure we can, it's my column! What the hell, right?