Cook's Top 5: Pro Wrestling Debates
It's political debate season, and that means Steve Cook is here to rescue you with his Top 5 Pro Wrestling Debates!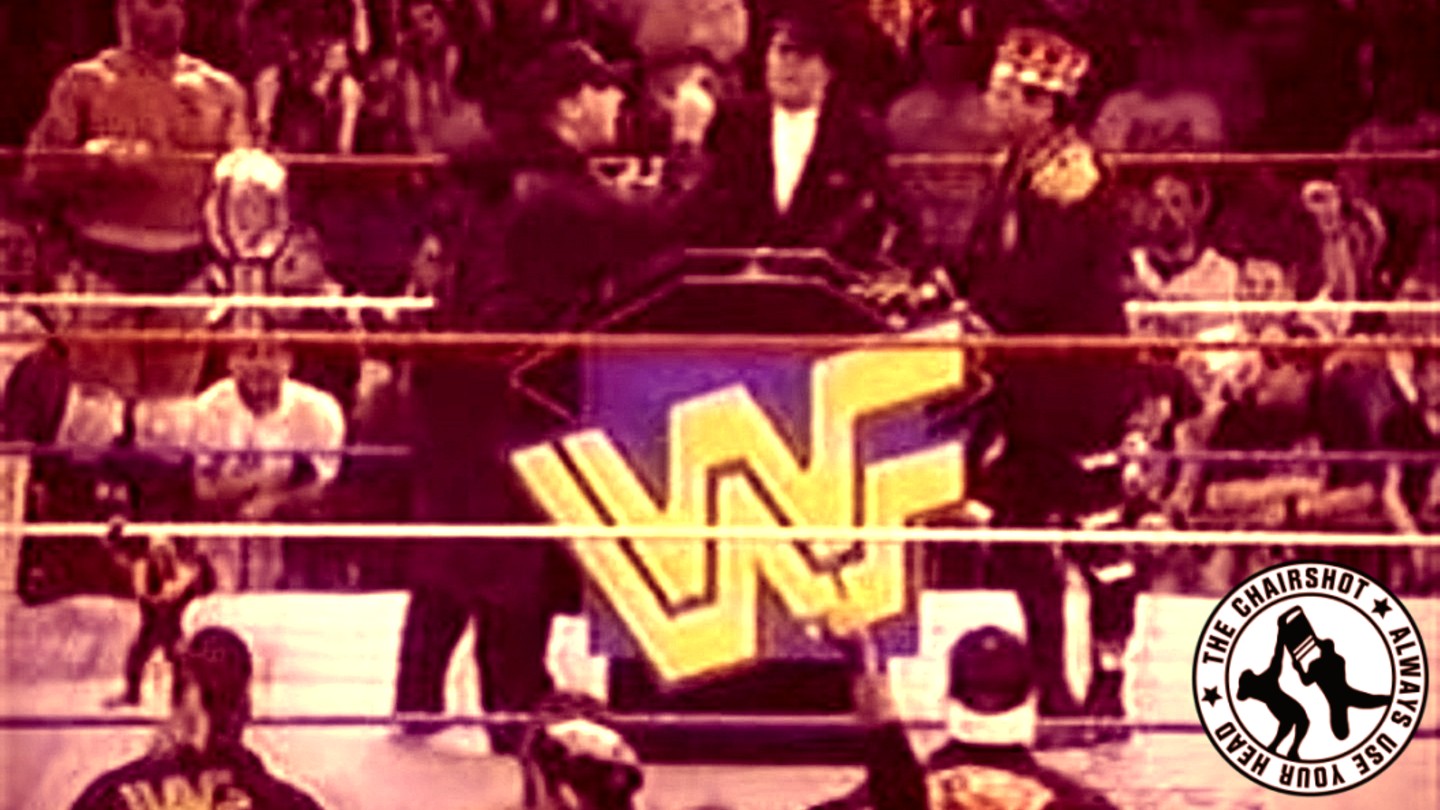 It's political debate season, and that means Steve Cook is here to rescue you with his Top 5 Pro Wrestling Debates!
Everybody's talking about debates these days. I hear some people calling these upcoming Presidential Debates the most important in history. I feel like I hear this every four years, but it sounds louder in 2020 than it ever has before. Though, to be honest, I feel like most people have made up their minds at this point, and each side will claim victory as long as their guy doesn't pee & poop themselves on camera.
Instead of talking about that, I thought it would be more fun to look back in the annals of wrestling history and talk about the five greatest debates on wrestling shows between wrestlers. Last I checked, this was a wrestling (and other nerd stuff) website. So let's do that!
5. Christopher Nowinski vs. Scott Steiner (WWE Monday Night Raw, 4/14/03)
WWE liked to dip its toes into the political waters even before the McMahon family funded presidents. Back in early 2003, everybody was talking about the Iraq War, and everybody had an opinion on it. Including pro wrestlers! Christopher Nowinski was a noted war dove, while Scott Steiner…well, you can probably imagine Big Poppa Pump's opinion on wars. Jerry Lawler moderated this debate in Richmond, Virginia, an area which was much friendlier to Republicans back in 2003.
This was different from other wrestling debates in that wrestlers were assigned an opinion on a topic, like a college debate. Unfortunately, Nowinski's Harvard expertise was outshined by Steiner's University of Michigan credentials, even though we later found out that some of the information behind the Iraq War was wasn't quite accurate.
4. Kofi Kingston vs. Chris Jericho vs. The Miz vs. Dolph Ziggler vs. R-Truth vs. CM Punk (WWE Monday Night Raw 2/13/12)
Jerry Lawler had a tough time keeping order in these debates, and he really had a difficult time on his hands here. The King had to moderate a six-person debate involving the participants in the Elimination Chamber, and John Laurinitas & Vickie Guerrero also felt the need to chime in. He did the best he could though, and all of the debate participants came off as being deserving of the WWE Championship.
The crowd seemed behind Punk so I guess you'd have to consider him the winner, but I can also see an argument for R-Truth.
3. Chris Jericho vs. Orange Cassidy (AEW Dynamite, 8/5/20)
Could be some recency bias at hand here, but I thought the debate between Chris Jericho & Orange Cassidy was very well done. Eric Bischoff made his first appearance on TNT in nineteen years to serve as moderator. Jericho dominated most of the early part of the debate, as you would expect from a man of his verbal expertise. Add in the fact that OC passed on answering a few questions, and it looked like Jericho was on an easy road to victory. Then the mood changed when Bischoff asked a question about global warming. Jericho was the one with nothing to say while Orange gave a quick & concise view of the matter. Add in a closing where Cassidy put all of his cards on the able & explained how he was looking forward to their match, and it was easy for Eric to award the victory to Orange Cassidy.
Orange Cassidy doesn't speak often, so it would behoove you to listen when he does.
2. Jerry Lawler vs. Paul E. Dangerously (WWF Raw is War, 3/10/97)
Extreme Championship Wrestling was ready to do their first pay per view event in April 1997. Vince McMahon was happy to give Paul E. & his wrestlers some airtime, heavily featuring them on an edition of Raw in the Manhattan Center. Jerry Lawler, an independent promoter of some repute in his day, took offense to all this. He believed that ECW was extremely crappy, and had no idea why Vince was giving them airtime. (The answer was that Vince was secretly paying Paul E. on the side to help the promotion along, but nobody outside a select few knew that at the time.)
Lawler's distaste towards Paul E. & his promotion led to a debate being held on Raw with Jim Ross as the moderator. Not that he did much in the way of moderating, as both men went way over their time and didn't address the one question he had. But if you have a debate with two talkers on the level of Jerry Lawler & Paul E. Dangerously in 1997, it's going to be an interesting piece of business. References to Lawler checking out the seesaws in Louisville were made, Paul E.'s living situation was discussed, it was that perfect mix of work/shoot that got kids like me excited in 1997.
JR didn't declare a winner, but I think you have to give it to Dangerously since Lawler called for all of his friends backstage to come down and face off with the ECW guys and nobody came. Not a good look for the King, but a great look for ECW.
1. John Cena vs. JBL (WWE SmackDown, 3/24/05)
Cena & JBL were on the road to WrestleMania 21, where they would face off for the WWE Championship. SmackDown General Manager Teddy Long wanted Cena & JBL to interact, but he didn't want them beating each other up. SmackDown's WrestleMania main event needed to be at 100%, so Teddy booked them in a debate where they wouldn't be allowed to touch each other, or they would forefeit the title match.
On paper, you would think that JBL would be the favorite in such an endeavor. He obviously studied up on Republican debate performances for his character, and was usually able to outsmart his opponents. Not in this instance. Cena totally outclassed him on the microphone, and also vandalized JBL's car & clothing in the process. Although, I must point out that Cena did touch JBL pretty hard with JBL's own cowboy hat. Teddy could have penalized Cena if he wanted to, though there was no flesh on flesh contact so I guess that's what he was waiting for.
An epic performance from Cena that I only wish could be repeated by the challenger for the Presidency in 2020. We're not too far down the road from political candidates vandalizing each others' cars. That'll happen in my lifetime.