Mishal: Top 5 Ways to Fix WWE Monday Night Raw
Mishal takes a long hard look at WWE Monday Night Raw to see the Top 5 things that could fix the show that's seemingly at a crossroads.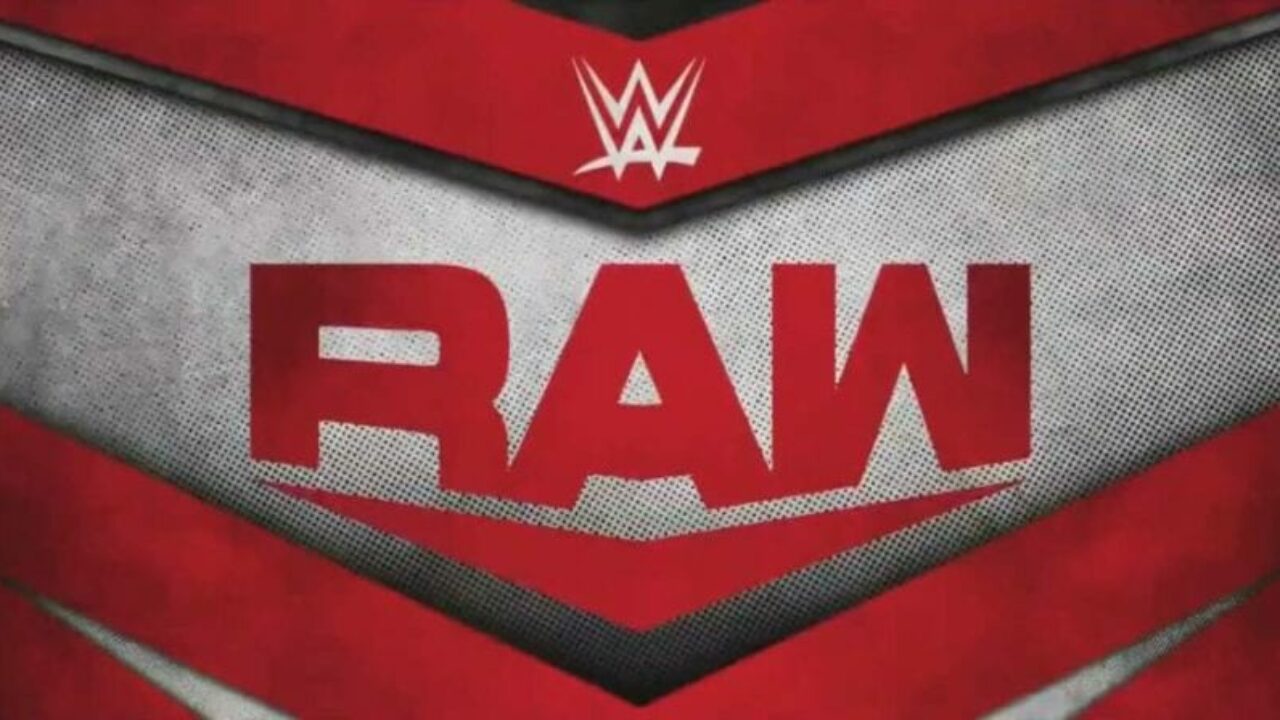 Mishal takes a long hard look at WWE Monday Night Raw to see the Top 5 things that could fix the show that's seemingly at a crossroads.
WWE RAW is at a crossroads right now, both in terms of TV ratings as well as the reception it receives from both fans & critics alike on practically a weekly basis at this point.
In fact, for the longest time, it's looked like Monday Night RAW has been in desperate need of a revamp from the ground up. RAW has been on the air for over 27 years as of this writing and with no offseason, breaks or some kind of 'seasonal' break from programming or storylines, it's almost inevitable that the show hits its fair share of bumps in the road from time to time. This isn't necessarily anything new either for the company's flagship show as in the past RAW has been a victim of circumstance, bad booking & just an overly saturated product with no clear direction in mind, which is what we're currently seeing play out in front of our eyes.
From its presentation, storylines, characters, match structure or overall flow over the course of almost 3 hours every single week, RAW to put it quite simply, just isn't giving off the excitement it sells itself as having to the core WWE fanbase or the more casual audience. Alongside the global pandemic, the product just hasn't found the groove other brands have surrounding them, even at a point in time. Fellow WWE brands such as NXT or SmackDown have found ways to innovate or present their storylines at such an odd time, where other promotions such as AEW or TNA (which people really need to give a second chance) have gone a long way to keeping their product fresh & interesting without fans in attendance up to previous capacity prior to March of this year.
Due to the brand creative direction it brought us here, amidst this being one of the hot topics the online wrestling community has to discuss considering that without RAW, the wrestling landscape as we know it would likely not exist in the way it does. Fans are simply frustrated at all the inconsistency, the lack of investment in the future & the fact that week in & week out, RAW seems like a show with so little consequence many (myself included) barely feel the urge to even catch up with the show's events on YouTube shortly after.
Today, I wanted to take a look at how Monday Night RAW can fix the fundamental issues it has, from the perspective of a wrestling fan since the age of 5 & a viewer of RAW since roughly 2000.
RAW has become a staple in professional wrestling for many, especially those invested in North American wrestling, so it's only right that something of this much significance garners the reaction it has been getting from fans & critics alike because anyone who loves this industry wants this show to progress in a way that attracts new fans, not isolate them even further.
5. 50/50 Booking MUST die
I'd make the argument that within modern-day WWE, the very notion of "50/50 booking" is the single biggest momentum killer the company continues to utilize to this very day, with no clear signs of stopping despite the condition of the younger talent pool at their disposal.
More than anything 50/50 booking doesn't just create mass inconsistencies on a booking level, allowing no star aside from a select few to look in any way, shape or form dominant but it hampers the very strategy needed to create the next megastar that Vince McMahon himself has been intent on creating for so very long within his own company. Entertainment, in general, is all about consistency, constantly making your top representation look at their very best. Whether that be through victories, big wins over established talent or a firm presence at the top of various respective cards, a bigtime talent that's on the verge of breaking the proverbial "glass ceiling" can't do so if he/she isn't given the brightest spotlight to shine on.
50/50 booking doesn't just dismantle momentum, it gives fans one more reason to stop caring about investment, long or short term in any manner. Why would fans invest their time into someone a creative team is putting for when the result is more often than not the same, the time they spend with the character amounts to absolutely nothing of value to the present or future.
4. Put long-term storytelling at the forefront
As I just mentioned, fans love some long-term storytelling in entertainment. The best shows from Breaking Bad, Game of Thrones, The Sopranos, The Wire or the copious numbers of comic-book shows that exist all excel at one thing, a big payoff down the line that keeps everyone wanting to come back for more.
With WWE and RAW, in particular, the opposite is the reality. Short-term, non-essential ratings boosts are a constant priority on the program. This could come to a variety of methods, from the recent use of "In Your Face" to compete with the presence of Monday Night Football, the random use of legends across the show, unannounced brand crossover appearances or random celebrity involvement, all of this is fine under a certain context but when it practically fills in any kind of storytelling to plan for the future, there's a fundamental problem at hand. Not just a structural problem, but a clear misunderstanding of what made the company so good in the past.
Having a long-term plan & vision for your stars is the key to essentially anything if you want success. Fans & critics alike want their time & effort put to good use, so the payoffs are handled well, new talents rise from the outcome & there are a plethora of new stories to tell off the back of others once they're said & done. At its peak, WWE had some of the best long-term bookings from any company under the sun, but nowadays with the likes of AEW thriving with this strategy, the cracks are showing on a product that just doesn't demand your attention span outside of WrestleMania season.
3. Utilize your roster
Without question, the current crop of WWE talent might be the most potential-filled in company history, at least to some degree.
Whether it's Randy Orton, Drew McIntyre, Asuka, Shayna Baszler, The Hurt Business, Ricochet, Apollo Crews, Andrade, Angel Garza, Keith Lee, The Street Profits, Dolph Ziggler or dozens of others, it's clear that with a working understanding of professional wrestling, a creative mindset & the will to build towards the future rather than further establish the past as dominant as they once were, you could have something very special on your hands.
WWE's roster is crammed with talent across all brands that are constantly being undermined or underutilized. Simply naming storylines such as RETRIBUTION, virtually everything surrounding the program's presentation of its female talent, Andrade & Angel's constant break-ups that amount to nothing, a virtually non-existent tag team scene begging for energy or the unusually strange booking of a powerhouse like Keith Lee are all just scraping the surface of what is stacked roster of talent that is simply directionless. Of all these major storylines it's unlikely that any of them will lead to a bigger, more prosperous moment considering the track record the company has developed with its own fans.
By simply putting the talent you have in storylines & alongside characters that bounce off of each other dynamics will give a good chunk of the audience that remains something to take interest in. Rather than watch a product that tries to benefit everyone, but ends up benefiting nobody on a weekly basis.
2. RAW's commentary needs an overhaul
I'll make this quick to avoid an overabundance of negativity, especially since this entry seems more personal than a reflection of what many are saying in regards to this topic, but RAW's commentary team needs a desperate overhaul.
Generally, a commentary team is there to do what's in the very word, comment. Rather than describe what's on-screen or relevant to the stories being told, but in the case of RAW, in particular, you can hardly call the commentary even play-by-play at times. Despite Samoa Joe being the saving grace behind the desk the voices that tend to guide us through RAW seem to be keener on exposition rather than substance or calling the action, instead becoming a distraction more than a set of people who try to get us invested on what we're being presented.
The same criticism can be levelled at the likes of Michael Cole & Corey Graves over on SmackDown, who rarely call the action but rather ramble on and a lot of the time, detract what could be a set of solid performances in the ring. Rather than have the commentary team act more like a discussion forum, having them invest & add to the program, storylines & characters (much like a company like AEW or NJPW does) would even add a unique dynamic for fans rather than be a vapid voice that adds nothing to their viewing experience.
1. Pacing is everything
Pacing is everything when it comes to professional wrestling. It's the key to crafting a good, and more importantly, an excellent show for the audience to receive.
Achieving good pacing is essential when it comes to how your show is structured, how matches play out, how storylines unfold or how the big moments that every story thread has come across to the audience. Once the pacing of a show or event is compromised, there is rarely a level of talent that could save that sinking ship that you've put on course, because a product with no clear plan will never fully formulate in anyone's mind.
RAW has a pacing problem, a bad one. A problem that isn't just in need of fixing instantly, it should be a problem we echo from the rafters. Fans deserve better than a constant overabundance of DQ finishes, distractions from the dreaded "outside interference", constant interruptions that treat fans like the idiots the company clearly thinks we are & a product that is simply throwing ideas at a wall to see what sticks. Nothing about Monday Nights feels structured anymore, every week is one big catastrophe after another in terms of booking because so little carries over into the next series of events.
Even in terms of pacing, RAW rarely has a constant strand of consistency flowing from it week to week, with a lot of character writing, turns, match results & change in the structure of the show is either abandoned or sidelined because of how randomized a lot of each weeks events feel.
A show as scattered as the one we see on a weekly basis is almost impossible to retain a returning audience from, because what is the audience returning for?
Fans like myself tune into wrestling to get excited, overwhelmed & have their jaw dropped, not angered out of utter confusion for what they're being pushed by a creative team who seem to spend most their time trying to appeal to what's "hip" at the moment, rather than something they can present and build to a satisfying conclusion down the line. I hate saying all these things about Monday Night RAW, I really do, it just hurts seeing a show as historically significant become a shell of its former self.
Badlands: What If The Undisputed Era went to Main Roster?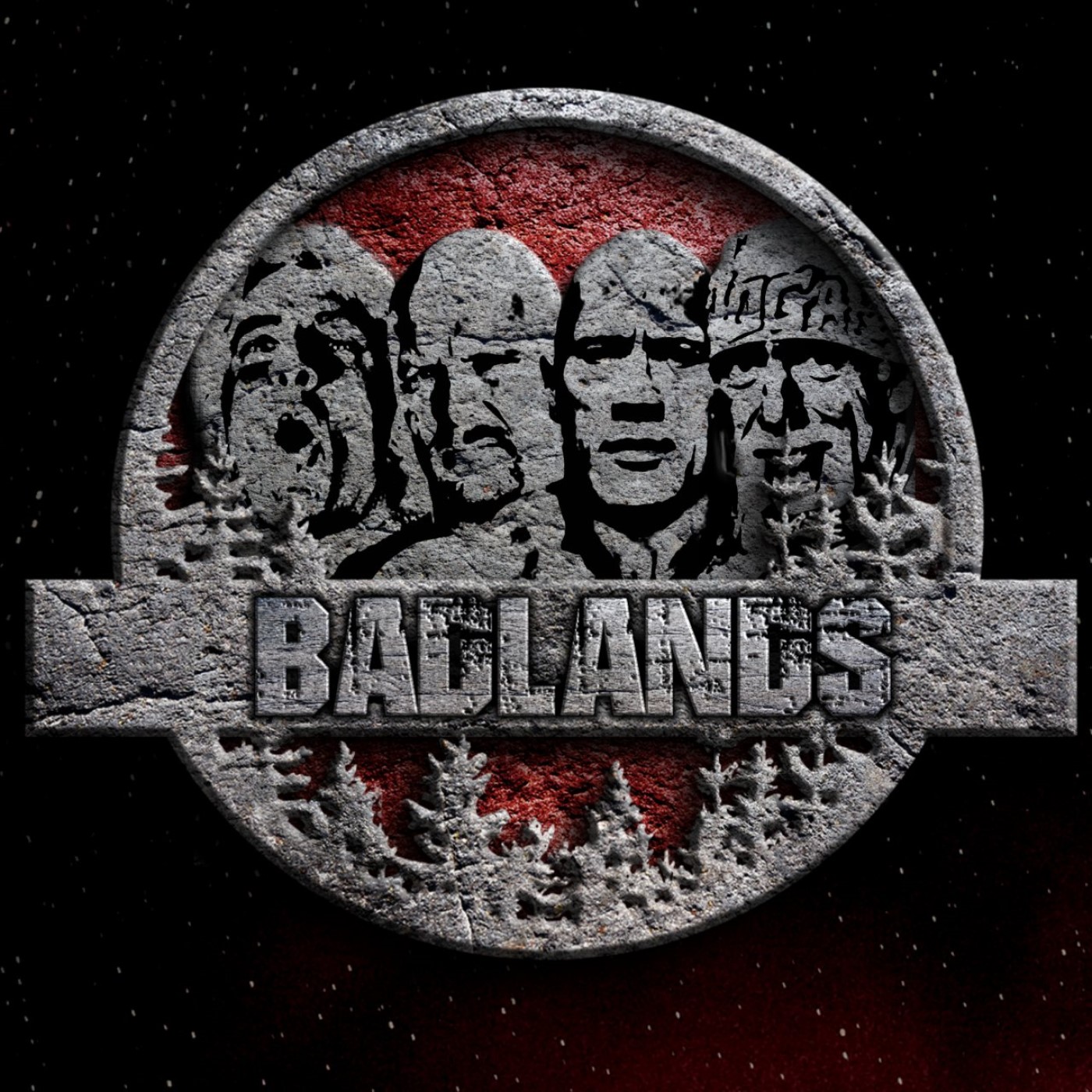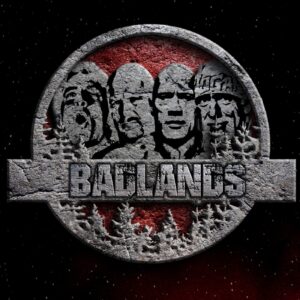 Mags and Tolley return with another episode of Badlands.
Firstly, they discuss Dan Griffin's (follow him on Twitter @DanGriffin21) Owen Hart fantasy booking, before going over Mags's vision for the Undisputed Era on the main roster of WWE. Tolley didn't do his homework, so got off scot free. Typical!
For the latest, greatest and up to datest in everything pro wrestling, sports and entertainment head to TheChairshot.com and remember to ALWAYS #UseYourHead.
About the Chairshot Radio Network
Created in 2017, the Chairshot Radio Network presents you with the best in wrestling and wrestling crossover podcasts, including POD is WAR, Women's Wrestling Talk, Chairshot Radio daily editions, The #Miranda Show, Badlands' Wrestling What If's, The Outsider's Edge, DWI Podcast, Bandwagon Nerds, the Greg DeMarco Show, 3 Man Weave, Five Rounds, Turnbuckle Talk, The Reaction and more! You can find these great shows each week at theChairshot.com and through our distribution partners, including podcasting's most popular platforms.
---
The Chairshot Radio Network


Your home for the hardest hitting podcasts and radio shows!
Listen on your favorite platform!
iTunes  |  iHeart Radio  |  Google Play  |  Spotify
Listen, like, subscribe, and share!
A Change In Attitude #43 Thursday Raw Thursday!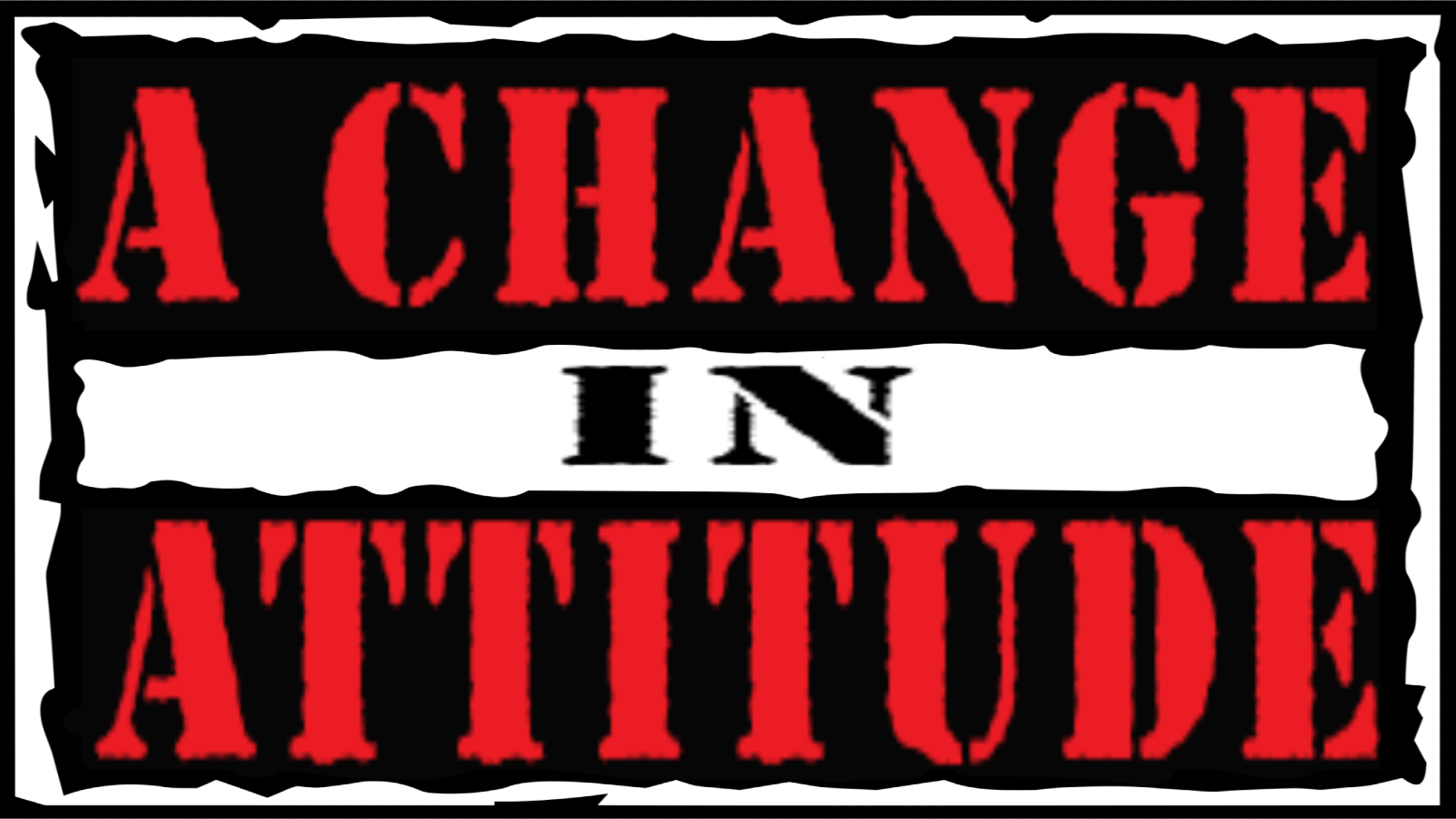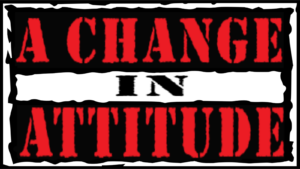 One of the most significant episodes of Raw so far, in which a certain Heart Break Kid "loses his smile" and it's on a day so nice, they named it twice!.
The ACIA team revisit Thursday Raw Thursday from February 1997