Mitchell's Hyrule Puro-Resu News! (9/21/20)
HPW has so much to say!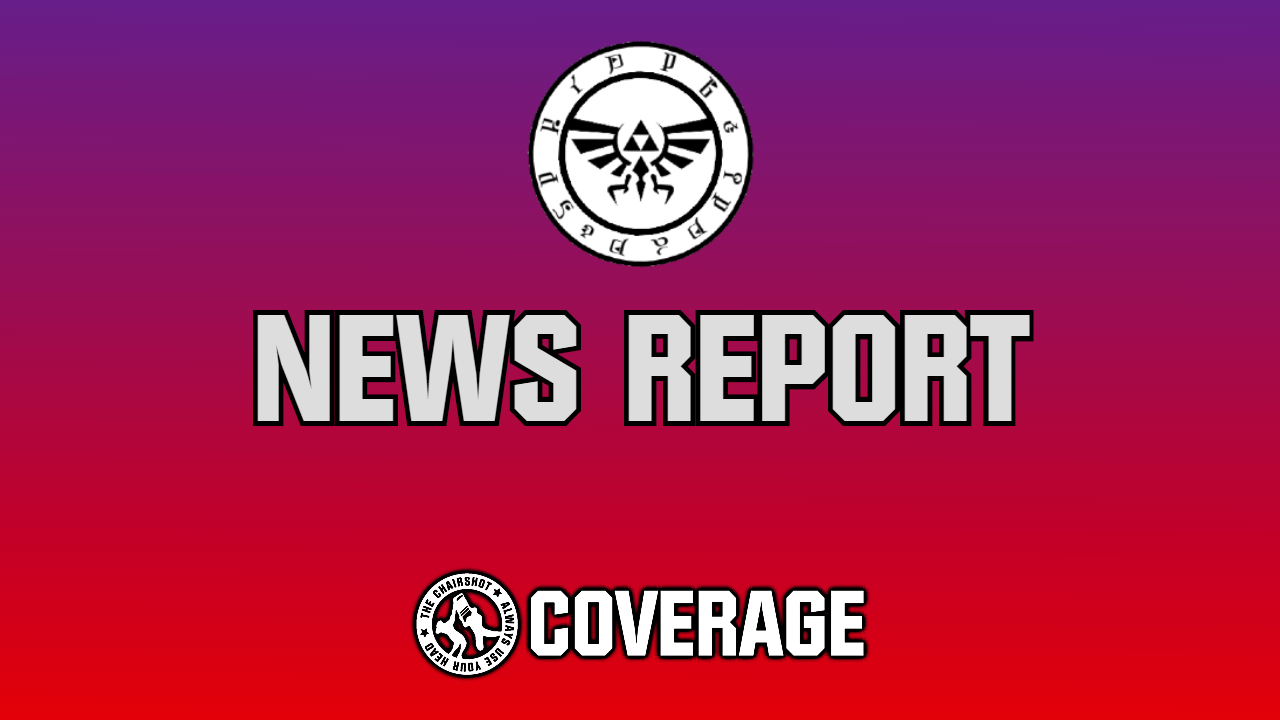 HPW holds a huge press conference to address what happened and what happens next!
Once again, the media is live to see Humpback Hook Halibut and Starfish McMaguro on stage. Starfish starts with the thanks to media for coming and thanks to fans for tuning in. She feels she speaks for everyone that they felt the Gerudo Canyon two week event was a success. Starfish congratulates the Desert Flowers, Riju, Bularia and Aveil, for winning the Trios Title Contenders Tournament, even after The Dark Forces tried to take them out before the match.
"And of course, there is the issue of the title match between Ghirahim Mazokucho and Igos du Ikana." Not only is the draw an issue, but there is the matter of Igos trying to change the title's name after Ghirahim already did that. "HPW does not appreciate their wrestlers trying to make major decisions like this out of the blue." However, HPW cannot schedule extra events just to accommodate all of this controversy. October's event will therefore be just as big as Treasure Island, or maybe even bigger. "On October 31st, Hyrule Puro-Resu will bring you… CLASH OF FATES!"

Halibut takes over to introduce the location of HPW Clash of Fates: The Hyrule Coliseum!!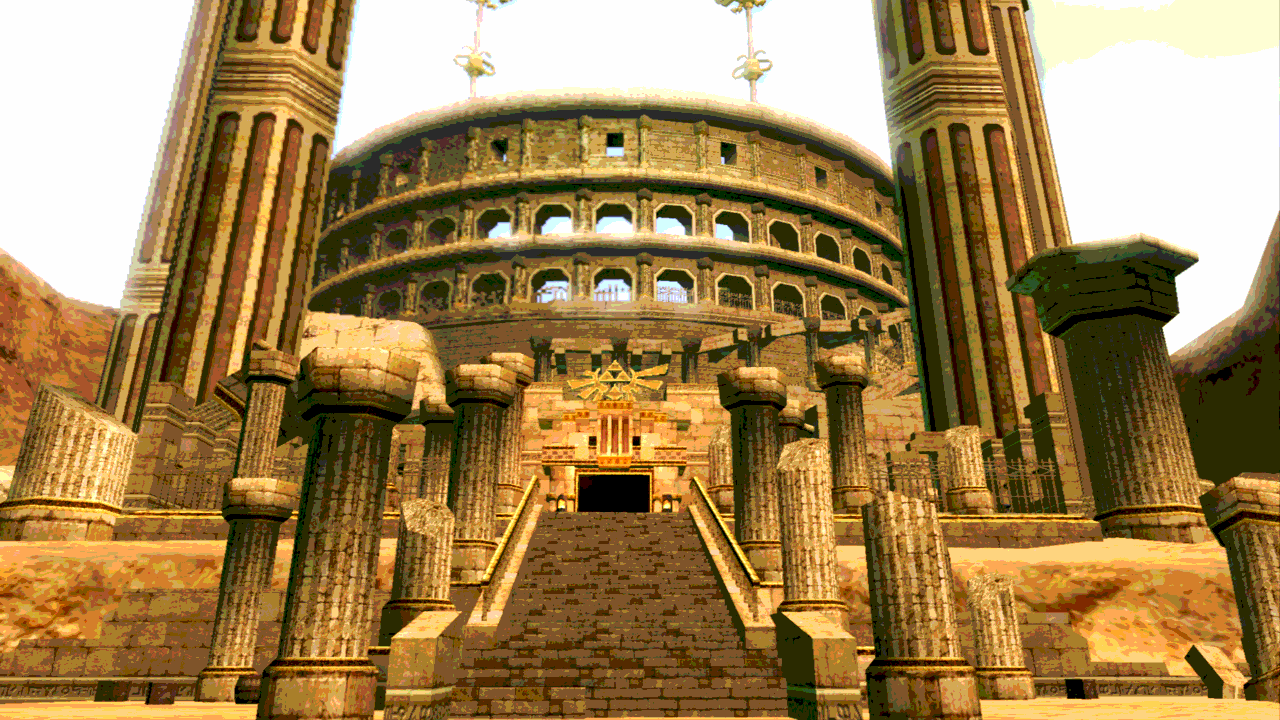 Admittedly a little run down, but the perfect battleground for everything planned! HPW Clash of Fates will be the event for the HPW Trios Championship match, Forged By Violence VS Desert Flowers, the HPW Triforce Championship, Ganondorf Dragmire VS Princess Zelda of Hyrule, and yet another historic match for HPW! "Wrestling has had battle royals and gauntlet matches, but now, we combine them in what will be known as… the Hyrule Warriors match!"
Halibut explains the details of a Hyrule Warriors match.
"This will be the ultimate hybrid of over the top rope battle royal and timed entry matches." Instead of a 21 man field made up of those that lost in the Triforce Tournament as we saw back on April 1st, the Hyrule Warriors match will have THIRTY-THREE ENTRANTS, open to the best male and female wrestlers on the roster! It is open gender because the winner of this match will challenge for the Triforce Championship!
Entrants will be notified in the following weeks, with a random number between 1 through 33. But it's of note that there will be wrestlers exempt from entering this match. First, those already involved in matches that night will be left out. Ganondorf Dragmire, Zelda, Forged By Violence and The Desert Flowers are already off the list of 33. Secondly, champions will be exempt. This already exempts Ganondorf and FBV, but also exempts Midna now that she is again Goddess Champion. As for Ghirahim and Igos du Ikana, a decision has not been reached on how to handle the draw for the HPW Exquisite Championship, or how they are going to handle Igos bringing the TCW Championship to HPW. This means that both will be left out of the Hyrule Warriors list of 33.
The match will begin with the first three entrants in the ring at the same time. Every minute, a new entrant will be sent into the ring, until all 33 entrants have been revealed. Again, being an over-the-top-rope elimination match, the goal is to throw the other entrants out of the ring so that both feet have touched the floor. This means there could be as few as two or as many as all 33 entrants in the ring at one time. This also means the match will last no less than 33 minutes, but as long as an hour or even more. And most challenging of all, when 31 entrants have been eliminated, the rules will change! The final two will have to win by pinfall or submission! "It will be a true test of every entrant's power, wisdom, courage, stamina and determination."
To all eligible wrestlers, and the 33 that will be selected, Halibut and Starfish wish you best of luck! Who will win the biggest match in HPW to date?
---
My Thoughts:
Yes, it's a Royal Rumble match! With obvious tweaks, but why not? Just going with a "Hyrule Rumble" would still be cool but not quite original or epic enough. But writing a Royal Rumble, when inside information tells us they ad-lib quite a bit of it in reality, is going to be a lot of fun, though. I'm going to need to study my own Royal Rumble coverage the last few years to get an idea of text-to-time ratio. Otherwise the timing of the entries will feel rushed or something.