Mitchell's Hyrule Puro-Resu News! (9/26/20)
HPW goes all the way to Ikana!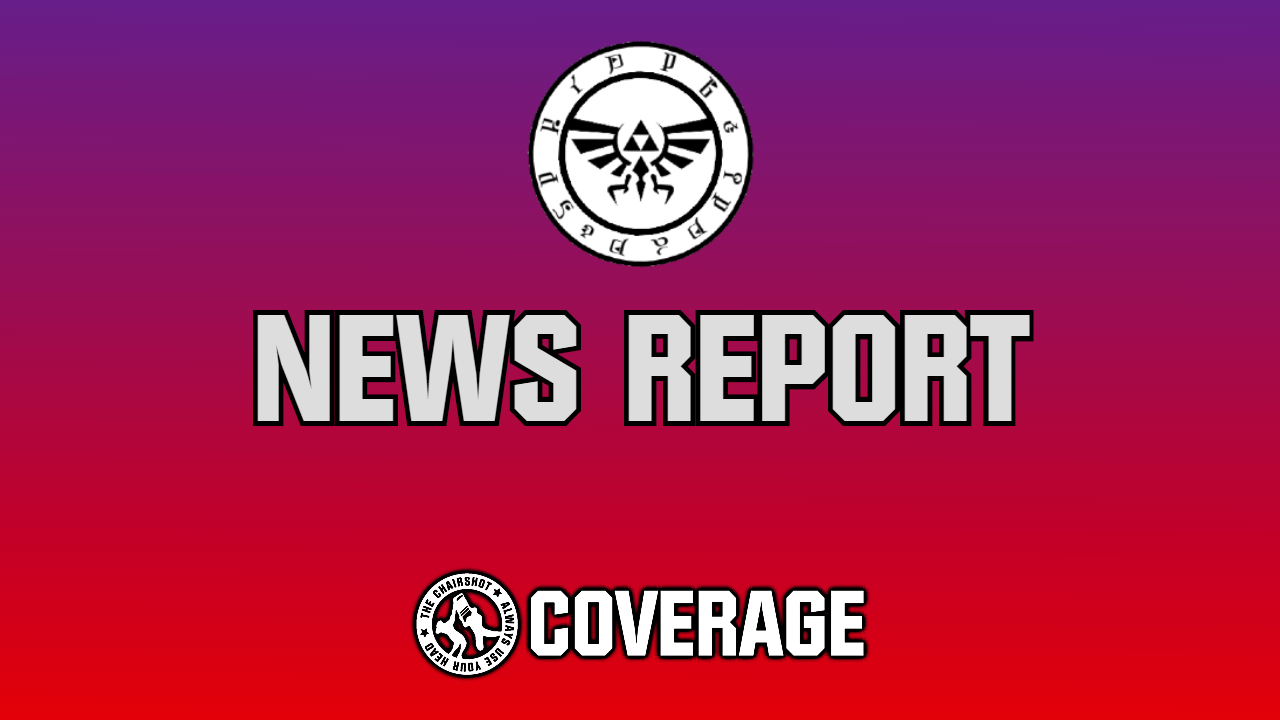 The Ikana Royal Family trains, but for what?
The issues between Ghirahim and Igos du Ikana have not been settled, and HPW hasn't made a decision! HPW Media went all the way to the border of Termina and Hyrule, to the territory of Ikana, to see how the Ruler of Ruin is handling this.
Igos du Ikana has a ring in the Ikana mountain range.
HPW Media cameras watch as Stal-Kid runs at Igos. Igos side steps him, Sir Hurr comes in but Igos CHOPS him! Sir Durr leap frogs Hurr to land in front of Igos, but Igos counter punches him. Stal-Kid comes back, hops up onto Igos' shoulders but Igos throws him at Hurr and Durr. They catch Stal-Kid, throw him back to Igos for a wheelbarrow and STUNNER! Igos staggers, Hurr and Durr run at Igos but Igos boots through the double clothesline. Igos spins, Durr ducks and Hurr takes the ELEGY OF EMPTINESS! Durr is busy looking at Hurr on the mat and Igos ROUNDHOUSES him! Stal-Kid flips up and over Igos, but Igos blocks the throwback stunner into a half nelson! Igos spins and snapmares Stal-Kid to KICK him in the back!
A bell rings and it's Captain Keeta. He says the time is up. Igos helps Stal-Kid up and pats him on the shoulder. Sir Hurr and Sir Durr shake out the cobwebs as they get up, and Igos pats them on the shoulder, too. Stal-Kid holds the ropes open for interviewer Irene to get in the ring. Irene notes this was a rather heated training session, but Igos says this was actually rather light. Irene asks why they're training like this at all. Igos knows the old saying, "Iron sharpens iron." They can only stay so sharp sitting around waiting for HPW to decide when and where Igos and Ghirahim will fight again, to determine whose title is officially recognized.
"The preening peacock in the spandex onesie is making a mockery of championship belts." An argyle pattern? Star shaped side plates? His own face for THE face plate? "How twisted is the mind that makes such a thing?" Captain Keeta brings Igos the belt of Termina Championship Wrestling to show to the camera.
"The TCW Championship belt is a belt of tradition, culture and respect." Not only did the belt represent something to Termina Championship Wrestling, but everything on the belt represented something. The face plate is inspired by the clock tower found in Clock Town, the very heart of the country. The side plates have the sun and the moon, found as part of the clock. The clock has 12, 3, 6 and 9 highlighted not because of quarter hours, but because of the Four Giants of legend, "the silent guardians of the land." The TCW Championship belt represents the land of Termina and the people of Termina. "All Ghirahim's belt represents is his overinflated ego!"
Ghirahim can huff and puff all he wants, but he cheated to retain the first time, and was fortunate enough to have a draw the second. "The third time will not be a charm but a curse, and I will poke that ego and watch Ghirahim burst like a bubble." HPW just needs to give him a time and a place. Igos thanks Irene and company for coming all this way. "Now if you'll excuse us, we need to keep training." Irene thanks Igos for this time and exits the ring. Will Igos have a razor's edge by the time he and Ghirahim have their third round?
---
My Thoughts:
Something about Igos and his team training each other with passion and aggression just makes sense to me. And they don't really want to train with the other wrestlers at the Training Center in Zora Domain, they'd rather be in Ikana, Termina, which is their home. My way of writing Igos, I was trying to picture Aleister Black but I think I also put some Brodie Lee in there. And with Clash of Fates announced, I suppose I could figure something out for the rivalry of Igos and Ghirahim.