News From Cook's Corner 9.14.20: Do You Remember?
Steve Cook does his best Pepperidge Farm impression for the news this week! Do YOU remember?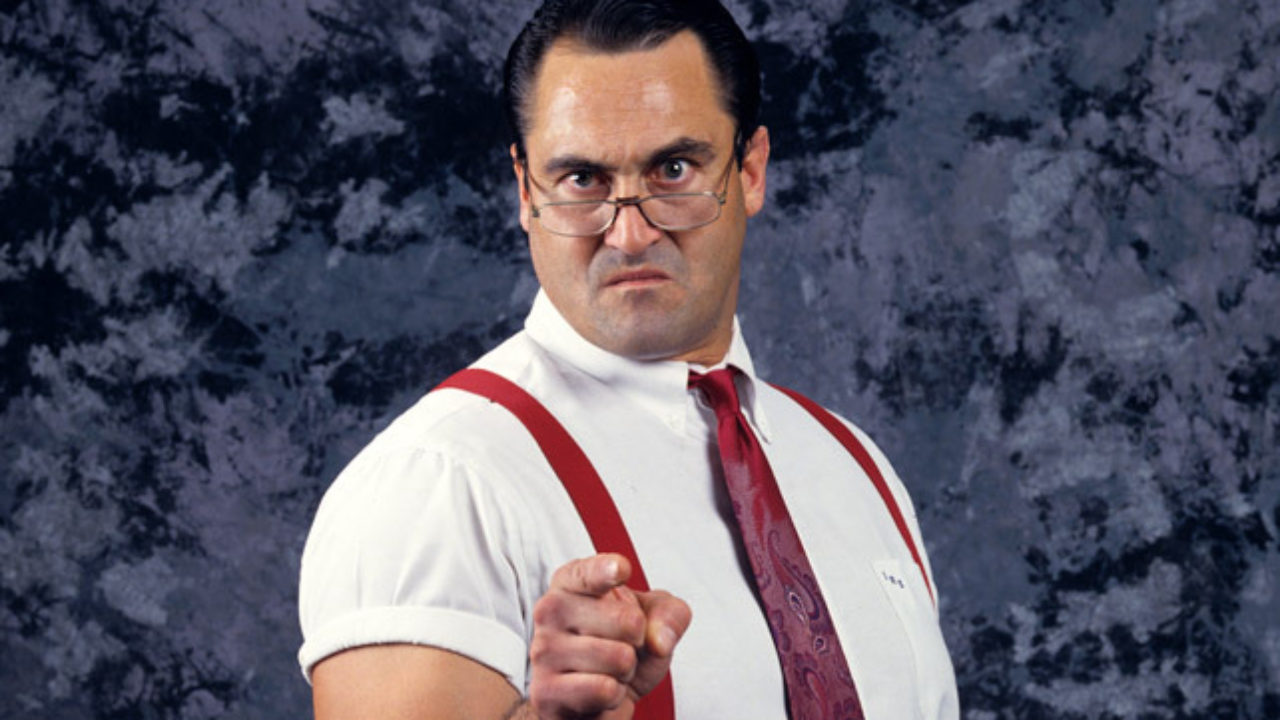 Hi, hello & welcome to News From Cook's Corner! It's actually been a pretty eventful week over here, even more than I was intending considering that pro & college football are back in full effect. OK, so maybe college football isn't quite back in full effect, but do we really miss the Big 10 & Pac 12 that much? Personally, as long as the ACC & SEC keep playing I'm good. Big 12 can keep jobbing to the mighty Sun Belt Conference, the American can try to come up with an undefeated team to get into the playoff…as long as the covid doesn't totally wreck things it should be a fine college football season.
The covid will wreck things. No doubt. But until then…FOOTBALL IS BACK BAY BAY! To be honest, I enjoyed the weekend much more than I thought I would. Everything has been so weird this year, and even football games are different. We got fake crowd noise on these NFL games, small crowds or no people at all, and you can tell some of these teams could have used an actual preseason.
It was nice, though. Things seemed almost normal. Louisville got bumped into the top 20 in the polls, the Bengals found a new way to lose a game, it was like a regular weekend for me. Some good news for the Bengals though…Joe Burrow looked like the real deal. Not a dominant performance, and that offensive line needs to step it up or Burrow won't make it through the season. That game closing drive, though. Looked like he'd been in the league for years. Cool as could be, no panic like you see with some of these quarterbacks. He's gonna be good, as long as the Bengals can find anybody to block for him.
Oh, and as long as the virus doesn't wipe everything out. Let's hope it doesn't, because football is really fun.
You know what else is fun? Pro wrestling! Let's talk about it! This week seems to remind me of topics from long ago.
Remember when WWE furloughed a bunch of people a few months ago?
Now some of those folks are officially being released. Gerald Brisco, Mike Rotunda & Sarah Stock were let go last week, and Wrestling Inc reported that 12-15 staff members in the Live Events division were let go too. With WWE not running a whole lot of live events these days, those folks probably weren't too surprised.
Brisco getting released comes as a surprise, only because he had been with WWE almost as long as I've been alive. He came on board with his brother Jack when they sold their shares in Georgia Championship Wrestling to Vince McMahon, giving the WWF control of that Saturday night timeslot on TBS. He was one of the top road agents/producers for years, more recently he had been focused on recruiting talent for the company. At 73 he's probably not doing too much traveling these days, but it's still a bit of a surprise that he's getting released and not retiring with a gold watch or something.
Brisco has stated that he will have an announcement regarding his future plans on Wednesday. Which of course leads us all to believe that AEW's going to sign Gerald Brisco and put a championship on him.
Remember when Mandy Rose was on SmackDown?
She isn't anymore! Late Friday night it was announced that she was traded to Raw. Reaction to this story was interesting, as it revealed who among us aren't really paying attention to SmackDown. Rose's move is largely intended as a development in a storyline, as The Miz is getting credit for setting the move up in order to aggravate Otis. Those of us not watching the show or largely using it as background noise were a little confused.
— Mandy (@WWE_MandyRose) September 12, 2020
As for what Mandy Rose does on Raw…I mean, I don't book these shows, don't ask me. Feud with Peyton Royce? Rose vs. Royce? Maybe! On the bright side, Raw & SmackDown wrestlers don't have different travel schedules these days, so one would think that Mandy & Otis should be able to continue their relationship. Unless that darn Raw vs. SmackDown rivalry is too much for them to overcome.
Remember the AOP?
Sure you do. The Authors of Pain were big stars in NXT with Paul Ellering by their side. Looked like they had some potential when they made the move to Raw. Things never really clicked for them there, and they were released last week. Rezar had been out since March with a bicep tear, while Akam was taken off TV because WWE policy has been to not have one member of a team wrestle by themselves while the other is on the shelf. Jey Uso would probably still be sitting at home if it wasn't for his Tribal Chief. I would speculate on AOP's future, but I already used the "AEW will put a title on an ex-WWE person" joke once and don't want to wear it out.
Remember the NAWA?
You probably don't. It was a Northeast US based indy that had a show on Sportschannel America for a few months in 1992. Featured all the indy staples of the time like the Lightning Kid, Tommy Dreamer, the Tasmaniac, SD Jones, the immortal Metal Maniac and many others. Joey Styles got his start announcing. I don't remember ever seeing it, though I do remember IWCCW popping up around the same time with a similar talent roster. The NAWA made a comeback in the late 90s & early 2000s, and ran a show in 2012.
The good news for NAWA fans: the promotion is making its long-awaited return. Jingle Brawl 2020 will come sometime this year (around Christmas would be my guess), and the Back With A Vengeance Tour is set for 2021. It seems to be heading to every city in New York, along with the usuals like Chicago, Las Vegas & Indianapolis. The roster is a list of names I'm not familiar with, but there's one reason I have high expectations for the NAWA relaunch…
Their COO is Paul Roma.
WWE tried so hard to bury Roma on the 4 Horsemen DVD, but his talking head appearance kept that from happening. Made himself look like a million bucks. The kind of guy I want involved in the management of my wrestling company, no doubt about it. They also have Sal E. Graziano involved in talent relations, which is great to hear because he was 600 pounds back in 2000. It's good that he's still around.
We'll see if this goes anywhere or not, but it'll be interesting to see how promotions fare once things start kind of getting back to normal. I'm still pretty sure things will get back to normal at some point.
Remember the concussion lawsuit?
You probably do. Lawyer Konstantine Kyros represented a large number of former WWE wrestlers, referees & managers in a lawsuit accusing WWE of not informing their independent contractors of the dangers & risks of concussions & head injuries. The NFL & NHL both had to settle out of court with players that filed similar lawsuits, so it seemed likely that WWE might face a similar fate. They did not. WWE won the case, Kyros took it to the Court of Appeals, which dismissed the lawsuit. Kyros will be forced to pay WWE's legal fees on the matter, which I'm sure were pretty steep.
I always thought this would be a tougher argument than the football players had for one main reason: In football, you were taught to hit people with your head. In wrestling, you're taught to protect your head. Also, if you didn't think taking repeated chairshots to the head could create problems in the future, I'm not really sure what to tell you. Definitely feel bad for the wrestlers suffering pain in later years, and there's more WWE could do to help them. I don't think the answer will be in a courtroom though.
Remember when ROH had regular shows?
They do again! This past weekend saw the first edition of ROH television featuring new matches we've seen in several months. They've been taping a Pure Wrestling tournament in a building with no fans, and have taken all kinds of precautions including virus testing. Jay Lethal & Jonathan Gresham both moved on to the next round this week in pretty good matches. Nice to see ROH up and running again, and we've already found out the schedule for the next three weeks:
Weekend of Sept. 19
Block A: David Finlay vs. Rocky Romero
Block B: Delirious vs. Matt Sydal
Weekend of Sept. 26
Block A: Silas Young vs. Fred Yehi
Block B: Josh Woods vs. Kenny King
Weekend of Oct. 3
Block A: Tracy Williams vs. Rust Taylor
Block B: PJ Black vs. Tony Deppen
Nice to see one of my Tweeps, Fred Yehi, making an appearance. Delirious vs. Sydal intrigues me as well, as they broke in right around the same time and faced each other multiple times in ROH, IWA Mid-South and any other place they could get bookings. They were the next version of CM Punk & Colt Cabana in that way. It'll be fun to see what it looks like in 2020. I'll be reviewing these shows for the 411, so you'll definitely want to check that out. Along with all my other work here, of course. They haven't fired me yet!
That's all we have time for this week. Thanks for reading, and keep your stick on the ice.