News From Cook's Corner 9.21.20: Notorious
Cook decides to touch on some of the more problematic people and topics of 2020 that resurfaced this week!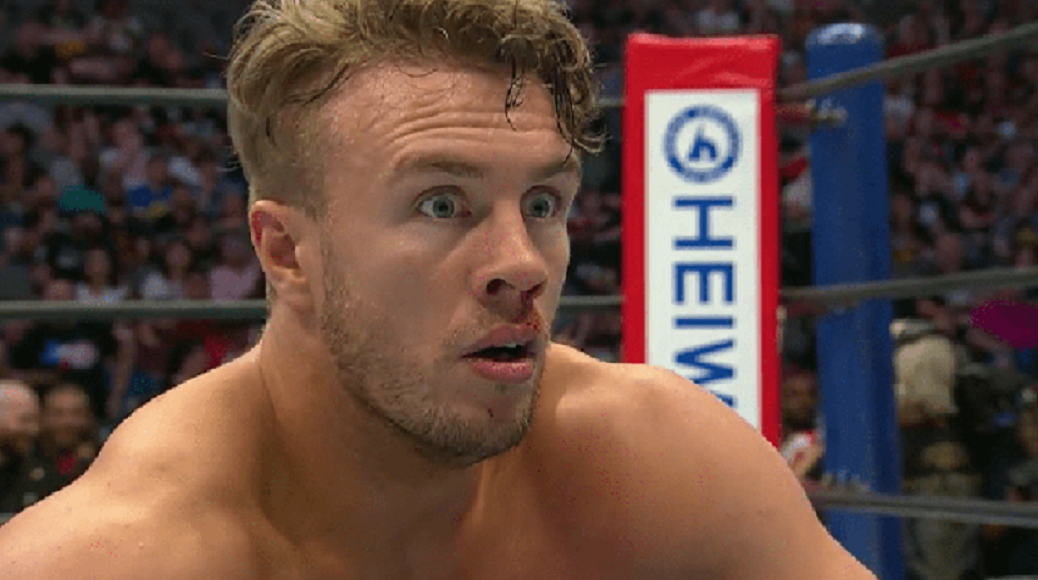 We've made a habit of saying *fill in year* is the worst year ever for a few years now. I've seen 2017, 2018 & 2019 all get that title put on them, and it's safe to say that 2020 has put all those years to shame in its level of awfulness.
There's something we need to keep in mind that I don't think we contemplate enough. The decisions that we make in the year we currently inhabit decide whether or not those future years will be as insufferable. Its not like we can magically push a button and decide that everything will be better when the calendar flips from December to January. A lot of us have made that mistake, myself included.
The decisions that were made in previous years led to the current mess we're in. We can either learn from those mistakes, or we can keep on hoping things magically get better when the year number changes.
I apologize for the sermon, but I've been doing a lot of self-reflection lately. I don't make enough money to afford therapy, so I have to do it here. On with the latest and greatest wrestling news people have been talking about over the past week! Welcome to News From Cook's Corner.
WWE News
Our friends at Fightful Select reported that there are plans to bring back everybody's favorite truculent trio, the Forgotten Sons. As you might recall, the Sons were taken off television after Jaxon Ryker (the one that used to be Gunner in TNA) made some social media posts supporting Donald Trump's police using tear gas, pepper spray and flash bangs to clear protesters out of the way so Trump could do a photo-op at a church. Shockingly, when people looked back at Ryker's social media history, he had previously made some race-baiting posts directed towards African-Americans.
Yeah, I couldn't believe it either.
Anywho, creative has apparently been told to come up with ideas for the Forgotten Sons, while Edge has been giving the group advice. Which gives me a couple of questions. For one thing, who did Edge piss off to get mentioned by this source? We all know the Forgotten Sons weren't an Internet favorite even back in NXT because they weren't as skilled as the other teams on the show, and effectively became personae non gratae after the social media kerfluffle. Somebody wanted to connect Edge with these guys for reasons, and I'd love to know them. What can I say, I love office gossip! It's great column material.
Then there's another question I have towards the folks in the WWE locker room that were mad at Ryker for his comments. Don't get me wrong, I'm not defending the content of Ryker's posts, and I do understand why some of Ryker's co-workers would be offended by his casual racism from back in the day. I just wonder if they have the same energy they have towards Ryker for their boss, a man who's been bosom buddies with Ryker's favorite President for decades and whose wife raises money for the political endeavors of that President.
I think Ryker got a lot of heat from people on the roster that would like to give their boss the same kind of message, but can't because they like getting paid. That makes them human. I'm just saying that we can't make the working stiff suffer forever while the people that inspire him go unpunished. That just makes the working stiff support even worse people and push him down a troublesome road. (I would like to say there won't be worse than what we're currently stuck with, but there will be worse the further we go down this road. If you've seen the folks inspired by him, you smell what I'm cooking.) What I'm saying is that people trying to cut the head off of a snake should actually cut the head off instead of the tail. Dig what I'm saying?
It was reported last week by PWInsider that Melina would soon be returning to WWE. Melina denied it, but we all know it's a lose-lose situation for a talent when their big surprise return gets spoiled by the dirt sheets. Don't blame the reporters, they gotta do what they gotta do if they have something confirmed. It just leads to the wrestler having to deny everything because WWE wants that return to be unexpected. So they have to lie, and we never believe anything they say again.
So expect Melina back sometime soon. She didn't show a lot in what I saw of her recent work in NWA, but can still talk and her act was always about the entrance anyway. As long as she still does that, people will dig her return.
Hey, there's nothing wrong with mostly being an entrance. Undertaker had a pretty long career, didn't he? Worked out for him!
WWE sent out a survey to fans that I think most folks would have a tough time filling out completely. You can't say they aren't looking for feedback! WWE wants to know fans' favorite stars, and wants fans to rate talent from 1-5 based off the following traits:
Wrestling Skills
Fan Connection
Convincing Character
Entertaining Entrance
Mic Skills
Dark
One of a Kind
Boring
Unstoppable
High Flying
Family Friendly
Phony
Rebellious
Authentic
Generous
Underdog
Snobby
Aggressive
Funny
Edgy
Energetic
Attractive
WWE also wants to know if you want to see more, less or the same of these people on television. It's the right thing to do. But if you're like me, you can't possibly rate all of the folks on the WWE roster in these categories with any kind of thought in any lesser time than one calendar year. So I'm not convinced of the quality WWE will get from people answering this survey.
Especially since they didn't ask me. I mean, what the hell? I've been paying for that damn Network since 2014, have purchased way too many WWE t-shirts and they won't even ask me for input. So disrespectful. And people wonder why I don't kiss their ass.
AEW News
Those of you that have missed seeing the American Nightmare Cody on AEW Dynamite recently should be happy to know this: PWInsider reports that he'll be back within the next three weeks or so. Cody's return is welcomed and should add more spice to Dynamite, but it was nice to have him step away for a little while. The old question "How can I miss you when you never leave?" comes to mind. Cody's a smart guy. He knows that taking time off occasionally will keep him fresh.
He's not as quite as smart as Hulk Hogan yet. Hogan knew how to time his absences on occasions when Nitro would go down in the ratings. Then again, it's a different dynamic since Cody is actually part of the office, and he probably likes the fact that his crew can keep things running without him. That's the thing about historical comparisons I come up with off the top of my head. I can find ways to debunk them pretty quickly.
After all, as long as we have SUE, AEW's ratings should be fine.
AEW recently filed a trademark for "Blood Brothers". These are the first three things that came to my mind while wondering what they would be doing with the term.
-Cody & Dustin can't use "The Brotherhood" anymore since WWE copyrighted it
-Eddie Kingston's ragtag band of merry misfits
-The male version of AEW Heels
Could be anything, honestly.
We got more trademark news! Cody has been trying to get a trademark on one of his father's nicknames for quite awhile now, but the US Government won't give it to him. We all know why, but the most recent denial was pretty cold:
"The current specimens fail to show the mark used in commerce in connection with the applied-for services. In addition, it fails to function as a service mark as it appears to be the stage name of a deceased wrestler."
I mean…yeah. But that's the US Government for ya. Cold blooded.
Other Wrestling News
Will Ospreay deleted his Twitter account just prior to his appearance in the G1 Climax. Frankly, I recommend deleting your Twitter account prior to doing anything important. You could just do what LeBron James does and not log in during important times in your career, but it's probably best to just go all the way with it. Even if you're not the subject of much controversy due to your role in blackballing somebody who accused your friend of sexual assault. I assume that most of you reading this aren't in Ospreay's position, but this is really advice that can apply to everybody.
In all seriousness, I have nothing other than sentiments about how we should all quit Twitter to improve our mental health to add on the Ospreay stuff, as I have no real connection to the issue and no feeling about his work one way or the other other than "meh". When I check out NJPW it's for Yano, Big Tom Ishii or Minoru Suzuki. You know, either comedy or people beating the crap out of each other. That's more my speed than the gymnastics stuff Ospreay likes to trot out there is. My favorite Ospreay match that I've seen is the one where Lance Archer murdered him into working a more sensible style. So I can't say I identify with those of you dreading all these upcoming Ospreay matches, and his impending push, because I wasn't going to bother with it anyway.
If you'd like to read a more thoughtful take with more actual information and research, I highly recommend this article I read on Saturday morning about all the Ospreay stuff. I don't usually put over people outside of my 411/Chairshot circle, but I've been impressed with a couple of articles I've read from Emily Pratt. Apparently she used to write for Uproxx's site, which is why I was unfamiliar with her work until recently. Anyway, it's good stuff.
Somebody let me know if there's anybody else I missed out on due to my boycott of Shithead Stroud over the years, ok? Thanks in advance, I need to add some new reading material to the rotation, whenever I have time to read anything. Which isn't often considering my work & writing schedule, but should I really be reading Scott Keith in 2020? I'm just saying, any recommendations are nice.
And that's all the good trouble I can cause for now. Keep reading all of the awesome content here on The Chairshot, and keep your stick on the ice.