News From Cook's Corner 9.28.20: Paying More Taxes Than Billionaires
Fantasy Football aside, this seems to have been a solid week for Steve Cook! Let's see what news struck him as interesting!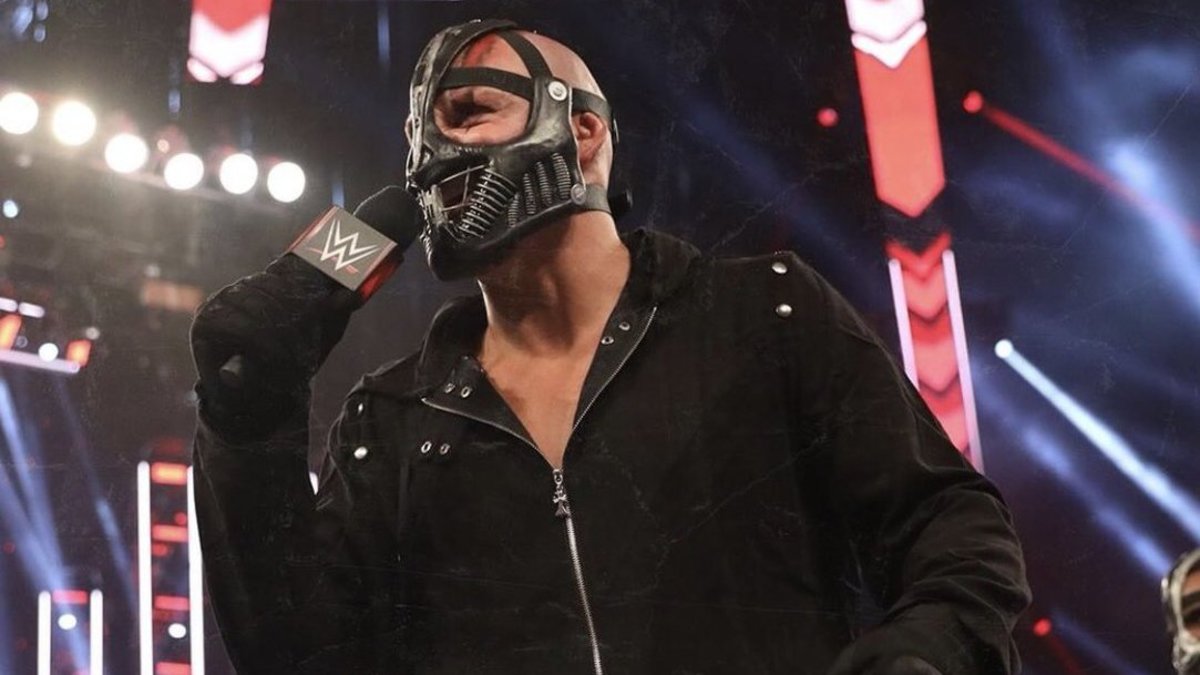 Hi, hello & welcome to News From Cook's Corner! I'm not going to lie, I was pretty happy with my online output last week. Especially considering my shoot job gave me more hours that I didn't ask for. I wasn't sure how I was going to do it, but I pumped out 4 Chairshot columns, all ones that I didn't hate, did my 411 stuff including a podcast, and got my fantasy football done too.
The FF thing kinda stunk, but everything else went well. I was pretty proud of myself for making lemonade out of lemons…until I realized one thing: I totally spaced on there being a PPV with betting odds on matches! Clash of Champions was even mentioned on that 411 podcast I did, but it never even occurred to me to look up the odds. Dang.
In my defense. Writing about Road Warrior Animal was probably more important. My apologies to those of you who were hoping for my entertainment advice on the Clash, I'll hook you up for the next big show. I have no idea what the next big show is.
We'll wrap any notable Clash happenings into this week's column, along with all the latest & greatest wrestling news people are talking about. So let's get to it.
Wednesday Night Clash of Ronas
I know that "Plans changed" is a popular joke here in the early 2020s, but plans actually did change for AEW & NXT this week. You NXT viewers noticed some seemingly random changes to their card, while AEW had to change their main event due to Lance Archer's absence. Archer let us know on his Twitter that he had been exposed to the coronavirus, as did Ben Carter, a youngster that's been impressing AEW fans in recent weeks.
Clash of Champions also saw some last-minute changes to its card. Nikki Cross was removed from her match with Bayley, while Shayna Baszler & Nia Jax were unable to defend their Women's Tag Team Championship. The phrase used was "not medically cleared", which could mean any number of things. Nia Jax implied that Shayna is pregnant on Twitter, but I have a feeling that's probably not the issue.
We have yet to hear of other confirmed cases, and considering WWE's policy of keeping such things quiet, I wouldn't expect to hear anything on their end. We'll just have to assume that everybody that's conspicuous by their absence over the next couple of weeks has the coronavirus, which we were kind of doing anyway.
As much as I would like to sit here and blame the evil corporations for putting their employees in danger, all indications are that WWE & AEW are doing all they can. That wasn't originally the case for WWE, but seems to be now. Maybe you'd like to see a few less AEW company parties in public places without masks, but other than that they're doing the best they can with testing.
Most of these outbreaks are coming from off-company time events. We're not seeing everybody that worked a Raw, SmackDown, NXT or Dynamite getting sick. I realize this is going to sound somewhat anti-labor, but at some point the responsibility has to fall on the wrestlers to try and limit the potential of getting the virus. The employer, and government, can't do it for them, or for us. Even the strictest restrictions and protocols can't keep us from getting sick if we don't make smart choices on an individual level.
Not every wrestler is getting sick from making poor choices. Lance Archer got sick from a family member that took their dog to the vet, and there's nothing wrong with having a dog. And I can certainly understand why wrestlers would hop in a van & drive down to Jacksonville to appear on AEW Dark. That's a big opportunity for a young wrestler. But if you're carrying the virus down to the company you're trying to get a job with, that probably won't help your cause! Then there's the parties going on because there's enough inter-connection with the rosters, enough money flowing around that there are good times to be had. See, wrestlers are immortal and can never get sick, right?
I mean, you do have to wonder about any group of people that considers Glen Jacobs a genius because they saw him reading books. If that's all it takes to be a genius, sign me up since I've been reading this book on the relationships between China, Korea & Japan during my work breaks for a week now.
The virus won't change all the plans though.
WWE is planning to go back on the road after their stint in Orlando's Amway Center ends on October 31. The scuttlebutt is that the company has told their independent contractors that plans are underway to travel after then, and has advised their independent contractors not to make any travel plans of their own accord. I think if we've learned anything here in 2020, it's to wait and see. Maybe they will have places to travel. Or maybe they'll be travelling back to the Performance Center. Considering that's become a bit of a covid hotbed lately, I doubt most of the WWE Superstars want that.
Is there a draft in here?
You know there is! It's been almost a year since the first WWE Draft of the SmackDown on Fox era, so it's just about time for a new one. WWE announced on Sunday night that the 2020 WWE Draft will take place on the October 9 edition of SmackDown & the October 12 edition of Raw. Triple H mentioned last month that NXT would be involved in this year's Draft, but the commercial states that two brands (Raw & SmackDown) will be involved. So, plans change.
The future is on the clock.

The 2020 #WWEDraft begins Friday, October 9 on #SmackDown and continues Monday, October 12 on #WWERaw! pic.twitter.com/2A1uTuHSU7

— WWE (@WWE) September 28, 2020
Naomi doesn't deserve fibroids
In case you were wondering, Naomi wasn't taken off of television because WWE got sick of fans supporting her. She recently had surgery to remove a "massive fibroid". In case you're like me and have no idea about the human body, a fibroid is a noncancerous growth in the uterus. That does not sound like fun, but fortunately Naomi says she's recovering well and should be back soon.
RETRIBUTION finds their niche as Twitter shitposters
Our favorite Raw-exclusive group looking to tear WWE part from within has gotten a ton of flack lately, but are starting to make this ill-conceived storyline work for them. That's what you have to do as a wrestler, if creative gives you chickenshit you gotta make chicken salad out of it. T-Bar has taken to quoting Bane from Dark Knight Rises most of the time & excluding select former WWE Superstars from his wrath. X-Pac & Booker T have earned spots on T-Bar's good side, mostly due to the similarity of their names. Chris Jericho tried to dunk on T-Bar's explanation of the gimmick, to which T-Bar replied with headlines about Jericho's ill-conceived Sturgis concert. Gotta love it.
Then there's Mia "Reckoning" Yim, who went to the classic response of "She's not going to sleep with you." when a Tweeter told her that Anna Jay was better. I will never understand fans' desire to rank wrestlers and tell a wrestler who they think is better than them. I mean, I used to rank wrestlers, but you never saw me tagging somebody on Twitter to tell them "Hey, you're eight slots behind Maryse". Not my deal.
Anyway, it only makes sense that RETRIBUTION would begin building their brand on social media. It worked for QAnon.
Jerry Lawler celebrates 50 years in wrestling
The King held an anniversary show in Jackson, Tennessee at a baseball park. Some notable names on the card from days gone by, even a main event with a THUNDERDOME steel cage match pitting Lawler & the Rock 'N' Roll Express against Doug Gilbert, Tommy Rich & Matt Riviera. Masks were required for entry but not too many folks were wearing them after they entered. Good thing Samoa Joe was back on commentary at Clash of Champions.
And that's all we have time for this week! Join me in the next few days for all sorts of new shenanigans here at The Chairshot! Until then, keep your stick on the ice.