NOAH WEEKLY NEWSLETTER VOL.101 ~ 20TH SEPTEMBER 2020
Hisame brings us updates on the N-1 Victory tournament and post match promos and fallout! Pro Wrestling NOAH keeping the action hot while the autumn chill sets in!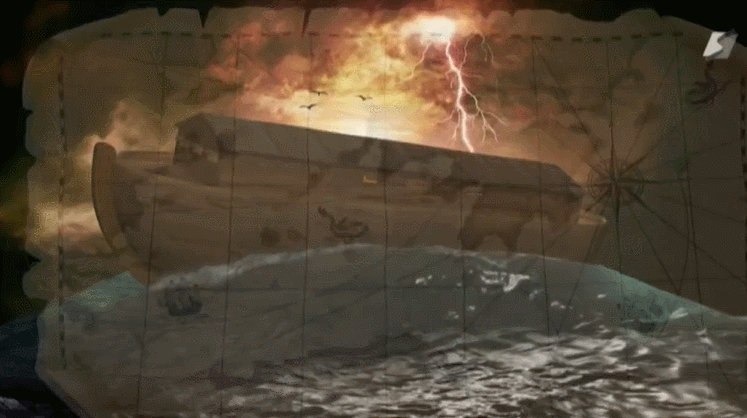 Hisame brings us updates on the N-1 Victory tournament and post match promos and fallout! Pro Wrestling NOAH keeping the action hot while the autumn chill sets in!
N-1 Victory ROUNDUP
Scoreboard as of 20th September 2020
BLOCK A
Go Shiozaki: 2
Manabu Soya: 2
Kazushi Sakuraba: 2
Kaito Kiyomiya: 1
Masaaki Mochizuki: 1
Masa Kitamiya: 0
BLOCK B
Takashi Sugiura: 4*
Katsuhiko Nakajima: 2
Naomichi Marufuji: 2
Kenoh: 0
Shuhei Taniguchi: 0
Yoshiki Inamura: 0
*Takashi Sugiura is both the block and the league leader
NEWS
The N-1 started on the 17th September with the traditional press conference. Only Masaaki Mochizuki was absent, and his comments were read out by ring announcer, Ally. By far the highlights of the evening were Kaito Kiyomiya's pursuit of Go Shiozaki and completely ignoring Kenoh, Kenoh obsessing over Kaito Kiyomiya, Takashi Sugiura giving a weary look to Naomichi Marufuji, who spent the event trying to annoy Shuhei Taniguchi, and at one point sticking a label with his name on to him. Most people would have removed it. Taniguchi kept it on.
Night one was held in Nagoya on the 18th September and featured Takashi Sugiura vs Yoshiki Inamura, Kaito Kiyomiya vs Masaaki Mochizuki, Go Shiozaki vs Manabu Soya and Kenoh vs Katsuhiko Nakajima. Due to equipment trouble, NOAH made the event free to all to watch (it can be watched here).
~ Yoshiki Inamura tapped out to Takashi Sugiura after an excellent match
~ Kaito Kiyomiya came across both experienced and mind games in Masaaki Mochizuki. It came to a draw. Kiyomiya says he wants to do this again.
~ Go Shiozaki defeated Manabu Soya (brutal power match)
~ Katsuhiko Nakajima knocked out Kenoh, and then to make sure that there was no chance of his coming back to consciousness, punched him repeatedly before pinning him.
After the match Nakajima bent over Kenoh. Kenoh slowly offered his hand, which Nakajima took and pulled him to his feet. Something seemed to be building as Nakajima pulled Kenoh up and they stared at each other, but Nakajima let him go and Kenoh rolled out of the ring. Nakajima then went on to talk about the league, calling it "rubbish" and that he would make it interesting.
Go Shiozaki in Gunma on the 20th, was not going to take kindly to that.
Night two was held in Takasaki, Gunma on the 20th September and featured Naomichi Marufuji vs Yoshiki Inamura, Masa Kitamiya vs Manabu Soya, Masaaki Mochizuki vs Kazushi Sakuraba & Takashi Sugiura vs Shuhei Taniguchi.
~ Yoshiki Inamura came very close to defeating Naomichi Marufuji, who worked out that Inamura's greatest weapons were his hands.
~ Masa Kitamiya tapped out to Manabu Soya after a brutal match
~ Masaaki Mochizuki and Kazushi Sakuraba was a short kick fest with MMA meeting Karate. Mochizuki's plan backfired and Sakuraba got the win.
~ Takashi Sugiura defeated Shuhei Taniguchi, who he was trying to provoke to get some reaction out of him.
However, the big explosion of the evening didn't come from an N-1 match, it came when Go Shiozaki teamed with Kaito Kiyomiya, Daisuke Harada & YO-HEY against Kenoh, Tadasuke, Haoh and Katsuhiko Nakajima. For the juniors there was a worsening in the relationship between Daisuke Harada, YO-HEY and The three Kongoh juniors, and for Go Shiozaki it was Katsuhiko Nakajima kicking his damaged arms, shoulder and elbows. The match ended with a wild eyed Shiozaki almost ripping Nakajima's smirking head off with a massive Gowan Lariat and telling him that if he thought that the league was crap, then he (Shiozaki) would be the one to make it interesting, as "I am NOAH". Kenoh told him that they would do what they couldn't do in Yokohama on the N-1 stage. Kiyomiya joined in with all of this, saying that his enemies were not just the people who stood before him and that Kenoh had better make sure he meets Kiyomiya in the finals.
TWO NEW MYSTERY MEN
Kongoh will be adding to their ranks, as will Daisuke Harada & YO-HEY.
Kenoh has been hinting in interviews that Kongoh will be growing with the addition of another member. Whoever this person is may well be a NOAH wrestler, as Kenoh said he would be searching for him during the N-1. He may also be the person who Kenoh said was as dissatisfied as he was with the creation of CyberFight.
Daisuke Harada will be bringing a mystery man to the at the Niigata event on the 26th September. Harada says that this wrestler feels the same way he does about what is going on in NOAH between himself and the former RATELS, Tadasuke and HAYATA. However, it won't be Tadasuke in the match on the 23rd, it will be HAYATA (along with Yoshinari Ogawa and Kotaro Suzuki).
POST MATCH PROMOS
NOAH THE REVIVAL-Reconstruction (September 13th 2020)
ELSEWHERE IN NOAH
YO-HEY seems to be the only junior who is interested in the heavyweight N-1
Atsushi Kotoge rode an invisible motorcycle from the ring
Yoshiki Inamura was tucking himself in and checking other things during the competitor line up
Naomichi Marufuji told Atsushi Kotoge not to touch him after slapping him on the shoulder.
Tadasuke posted a picture of YO-HEY rope choking him with the up yours emoticon.
FULL THROTTLE will be appearing in a special program filmed in Kawasaki. Atsushi Kotoge carried around motorcycle handlebars. Kotoge even bought these to the ring, where referee Shu Nishinaga told him had to be given to the ringside crew.
When told that Kenoh was being verbally abusive towards him, Kaito Kiyomiya said, "Here we go again" and later said of him "He's been mature until recently, hasn't he?"
CURRENT CHAMPIONS
THIS WEEK IN NOAH
Tuesday 22nd September: Korakuen Hall (18:30 JST)
Wednesday 23rd September: Double bill (1pm and 18.30 JST) at Korakuen Hall
Friday 25th September: Masa Kitamiya debut anniversary (2011)
Saturday 26th September: Naomichi Marufuji turns 41
Saturday 26th September: Bandaijima Multipurpose Plaza Large Kama, Niigata (18:00)
BROADCASTS
Tuesday September 22nd
~ ABEMA live broadcast 18:30 JST
Wednesday September 23rd (all shows start at 13.00)
~ WRESTLE-UNIVERSE live broadcast
~ FITE TV  live broadcast (FITE TV will have English commentary, and will be available to purchase for $14.99). You will not be able to watch the FITE broadcast through WRESTLE UNIVERSE.
~ The evening show starts at 18:30 JST and will be broadcast live on ABEMA
Saturday September 26th
~ Broadcast on WRESTLE-UNIVERSE (Fixed camera)
LINKS
"Is there no pride?" A fierce rebuttal against Kenoh & a request for the finals; interview with Kaito 
"I only have the victory and the recapture of the belt in my mind", Kaito Kiyomiya aims at the N-1 finals on 4th October
"I've been thinking, training and getting stronger for as many as I have lost", interview with Yoshiki Inamura for his first N-1 appearance
GUIDES
The Green Guide to the N-1 VICTORY
How to watch Pro Wrestling Noah
Picture credit: Tadasuke, PKDX
GIF taken from WRESTLE UNIVERSE