NOAH WEEKLY NEWSLETTER VOL.102 ~ 27TH SEPTEMBER 2020
N-1 Victory is coming down to the wire! Each is still close moving towards the final Round Robin day! Hisame clues us in on all the goings on!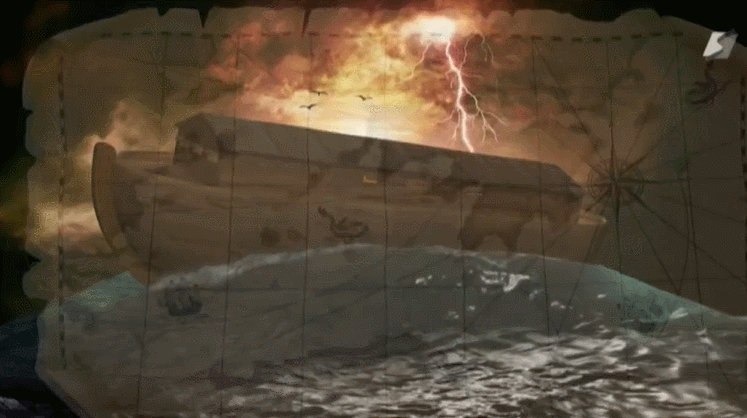 N-1 Victory is coming down to the wire! Each is still close moving towards the final Round Robin day! Hisame clues us in on all the goings on!
N-1 ROUNDUP
Scoreboard as of 27th September 2020
A BLOCK
Go Shiozaki: 6
Kaito Kiyomiya: 5
Masaaki Mochizuki: 5
Kazushi Sakuraba: 4
Masa Kitamiya: 2
Manabu Soya: 2
B BLOCK
Kenoh: 6
Katsuhiko Nakajima: 6
Takashi Sugiura: 5
Naomichi Marufuji: 5
Shuhei Taniguchi: 2
Yoshiki Inamura: 0
NEWS
Kenoh defeated Shuhei Taniguchi (Referee stop due to chokehold)
Masa Kitamiya defeated Kaito Kiyomiya (Saito Suplex)
Go Shiozaki defeated Kazushi Sakuraba (Gowan Lariat)
Naomichi Marufuji and Takashi Sugiura came to a time limit draw
Kenoh defeated Yoshiki Inamura (Referee stop due to chokehold)
Kazushi Sakuraba defeated Masa Kitamiya (Knee Cross Lock)
Shuhei Taniguchi defeated Katsuhiko Nakajima (Face kick)
Kaito Kiyomiya defeated Manabu Soya (Tiger Suplex)
Kenoh defeated Naomichi Marufuji (Referee stop due to chokehold)
Kaito Kiyomiya defeated Kazushi Sakuraba (Figure Four leglock)
Katsuhiko Nakajima defeated Takashi Sugiura (Vertical Spike).
Masaaki Mochizuki defeated Go Shiozaki (Dragon Suplex Hold)
(All links in the results below will bring you to match footage which was streamed on Periscope by NOAH)
THE RETURN OF MOMO NO SEISHUN, FULL THROTTLE GAIN A NEW MEMBER, GHC JUNIOR TAG CHALLENGE
Daisuke Harada, who was lying on the ring apron, turned to the camera and held up three fingers to signify the win over the hated STINGER at Korakuen Hall on the 23rd September. He got up and joined his team in having their arms raised, when YO-HEY kicked him in the face. For a split second before YO-HEY left the ring, he seemed to look at STINGER as if he was waiting for them to do something, but nothing happened and he left. STINGER then turned and attacked Harada, and this turned into a brawl as Kongoh (Tadasuke, Haoh and Nioh) came out to fight STINGER, and then The Sugiura Army (NOSAWA Rongai and Kaz Hayashi) joined in, with FULL THROTTLE'S Hajime Ohara and Seiki Yoshioka at ringside, with Atsushi Kotoge getting in the ring to help Harada.
Once things had cooled, there was a tense face off with Kotoge and Harada staring at each other. The former friends, turned bitter enemies again turned friends, with Harada offering his hand, which Kotoge shook. Yoshioka and Ohara did not take kindly to this and demanded to know what was going on. YO-HEY got back into the mix, and more fights broke out which ended with YO-HEY aligning with Yoshioka and Ohara as the new FULL THROTTLE (YO-HEY said this wasn't quite his plan, but he would take it), and the newly reformed Momo no Seishun ("The Peaches of Youth" which was their tag team that Kotoge had broken to go to the heavyweights, leading Harada to form RATELS), challenged STINGER (HAYATA & Yoshinari Ogawa) for the GHC Junior Heavyweight Tag Titles. Ogawa has seemingly made no argument of this and granted them their match which will take place in Osaka on the 11th October.
Yoshinari Ogawa later said in an interview that he only granted them this challenge (and please bear in mind that Atsushi Kotoge was his last challenger, teaming with Hajime Ohara), in return for Noah putting the match after Kotaro Suzuki's GHC Junior match against Haoh, as Ogawa doesn't think the match will be interesting, not because he doesn't rate Kotaro, it's more he considers Haoh to be a weak challenger.
JUNTA MIYAWAKI RETURNS TO NOAH & JUNIOR RUMBLE ANNOUNCED
Junta Miyawaki returned to NOAH as the mystery man who was teaming with Daisuke Harada and Atsushi Kotoge, looking very different to how he looked before his shoulder injury in March. Miyawaki looked to have lost a lot of baby fat with a lean angular face and a muscled toned body. His return match with Momo No Seishun against STINGER (HAYATA and Yoshiki Inamura) and Kinya Okada,  went to a time out draw when everyone got into a brawl outside the ring and the two legal men (HAYATA and Atsushi Kotoge) were counted out.
Now, as this is the NOAH juniors, one fight leads to another fight, and HAYATA started brawling with Kotoge after the referee had called for the bell and there was momentary lull, which led to the whole junior roster come storming to ringside and fight with each other. When order was restored, Harada proposed a Rumble at Korakuen Hall on the 4th October, partly because he was angry about the mass brawl which had taken place at Korakuen on the 23rd September (he said that people who had nothing to do with him had come out to interfere), and partly because he wanted to get revenge on them and stamp Momo No Seishun's dominance over the division.
POST MATCH PROMOS
N-1 Victory: 20th September 2020, Gunma 
N-1 Victory: 22nd September 2020, Korakuen Hall
N-1 Victory: 23rd September 2020, Korakuen Hall
N-1 Victory, 26th September 2020, Niigata
ELSEWHERE IN NOAH
~ Naomichi Marufuji turned 41 on the 26th September. His birthday dinner was a convenience store meal, with a cupcake he also picked up in lieu of a cake, which he ate on a rainy dark bus going back to Tokyo as Noah were travelling four hours back from Niigata.
~ Yoshinari Ogawa is claiming not to be able to remember the name of "Momo No Seishun" (Peach of Youth) calling them "the Peaches of something or other" or "This peach thing", he also attempted to compare Kongoh to The Addams Family.
~ Kotaro Suzuki gave Haoh a blistering assessment saying that he was "The weakest challenger ever" and said that if you looked up pictures of Haoh on Google, he looked strong when you clicked on them but reality was not so kind.
~ Tadasuke called HAYATA a "shit beetle", which basically means someone who does what he is told in a zombie like fashion.
~ The original plan for FULL THROTTLE was for YO-HEY to join Hajime Ohara, Seiki Yoshioka and Atsushi Kotoge, but things changed radically.
~ Sadly, no one was thrown into the river when Noah were in Niigata (last year, Naomichi Marufuji almost threw YO-HEY in, and tried to push Junta Miyawaki in)
CURRENT CHAMPIONS
THIS WEEK IN NOAH
BROADCASTS
ABEMA will broadcast the N-1 Victory on 4th October live from Korakuen Hall at 11am JST. The broadcast should hopefully be free and broadcast worldwide.
LINKS
The resurrection of "Momo No Seishun", the question mark of Kotoge's challenge, and a "certain request" to Noah, interview with Yoshinari Ogawa 
Kenoh "Spoiling Kiyomiya is allowed"
GUIDES
The Green Guide to the N-1 VICTORY
How to watch Pro Wrestling Noah
Picture credit: Pro Wrestling DX, Noah GHC, Naomichi Marufuji