NOAH WEEKLY NEWSLETTER VOL.99 ~ 6TH SEPTEMBER 2020
Hisame gives us updates on new twists in personalities and NOAH talent on other shows!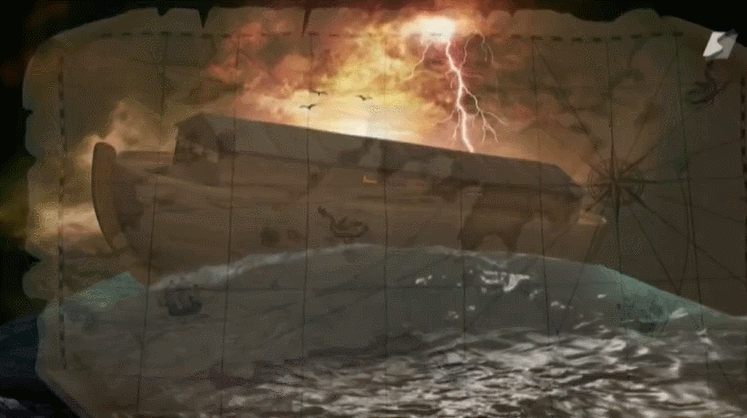 Hisame gives us updates on new twists in personalities and NOAH talent on other shows!
NEWS
Katsuhiko Nakajima & Go Shiozaki face off
Katsuhiko Nakajima made his Kongoh debut wearing a maroon colored jacket (complete with a sinister hood, studs and chains) at Fujisan Messe on the 6th September 2020. His contribution to the Kongoh pose is sitting and watching them from the ring post. Even more telling was his phrase at the end of the event, "Watch me and Kongoh", which indicates that he isn't fully with Kongoh but has his own reasons for being with them. Kenoh (not an entirely excellent judge of character), has either ignored that or not noticed it, but he was warned in a recent interview that letting Nakajima in wasn't perhaps the best idea.
Fujisan Messe was Shiozaki and Nakajima's first conflict since Nakajima betrayed him in Kawasaki on the 30th; Shiozaki looked sad, tired and unshaven while Nakajima had an evil smile on his face throughout. The match (Go Shiozaki, Kaito Kiyomiya & Shuhei Taniguchi vs Kenoh, Yoshiki Inamura & Katsuhiko Nakajima) was won by Nakajima, who had some further words for Go Shiozaki;
"Are you really "I am NOAH?" Ha ha ha ha ha! I laugh at you! AXIZ bond? There never was such a thing. That is emotionally messed up thinking, you need to bring it to the ring. Where should I aim next? I'll break you, I'll break you, bit by bit…"
EVENT RECAPS & POST MATCH PROMOS
NOAH The Spirit 2020 (9th September 2020, Fujisan Messe) 
ELSEWHERE IN NOAH
~Kenoh has hinted that there may be one more member of Kongoh. He says he will be on the hunt for him during the N-1.
~Tadasuke is loving being a heel.
~Haoh is still chasing a GHC Junior title challenge from Kotaro Suzuki. After pinning Yoshioka he told him to take him seriously, and "watch and wait! Asshole". Haoh will need to pin Kotaro in order to challenge.
~Kenta Kobashi said that he thought that Katsuhiko Nakajima was the best partner for Go Shiozaki
~Kenoh and Katsuhiko Nakajima now have their own version of "Endless Love", which Go Shiozaki was the recipient of when he was kicked between them.
~"Company Dogs" Takashi Sugiura and NOSAWA Rongai (who is a LIDET executive) wore "CyberFight" t-shirts in Fujisan Messe.
~Kenoh claimed in a recent interview that Takashi Sugiura steals every idea that he has; he says he told Kaito Kiyomiya (the current and perpetual object of his wrath) he was a "Company Dog", and Sugiura stole it and marketed dog t-shirts, which is what Kenoh was going to do, so either Sugiura gives him 30% of the profits or Kenoh will denounce him publicly. He also claims that The Sugiura Army also stole the use of the word "LIDET" from him too.
CURRENT CHAMPIONS
THIS WEEK IN NOAH
Monday 7th September: Naomichi Marufuji will be appearing in DDT ("Get Alive 2020"), in a ten man elimination tag match of DAMNATION vs DISASTER BOX
Tuesday 8th September: Naomichi Marufuji & Yuko Miyamoto online signing session
Sunday 13th September: NOAH The Revival
BROADCASTS
NOAH's Fujisan Messe show will be broadcast on WRESTLE UNIVERSE on the 9th September.
NOAH The Revival on September 13th will be streamed live on WRESTLE UNIVERSE at 4pm JST.
Friday September 18th: Nagoya International Congress Centre, Aichi: broadcast live at 18:30 JST on Samurai TV (first night of N-1 Victory)
Tuesday September 22nd: Korakuen Hall, Tokyo: ABEMA (free broadcast)
Wednesday September 23rd: Korakuen Hall, Tokyo: ABEMA (free broadcast) & FITE TV (FITE TV will have English commentary, and will be available to purchase for $14.99)
How to watch Pro Wrestling NOAH
LINKS
The pinnacle of the Eternal Ark: interview with Go Shiozaki
Shiozaki's anguish as Katsuhiko betrays the champion 
"Katsuhiko shock" sadness..the N-1 counterattack and the road to clarification: Interview with Go Shiozaki
Outside brawl: Interview with Kenoh
"What the hell is he talking about?" Revival of hatred before the N-1, deliberately nominating Kiyomiya for the finals: interview with Kenoh
Picture credit: Katsuhiko Nakajima, WRESTLE UNIVERSE