Sarpraicone: AJPW Champion Carnival 2020 Predictions
Mathew gives a succinct rundown of this year's AJPW Champion Carnival and his picks to win it all!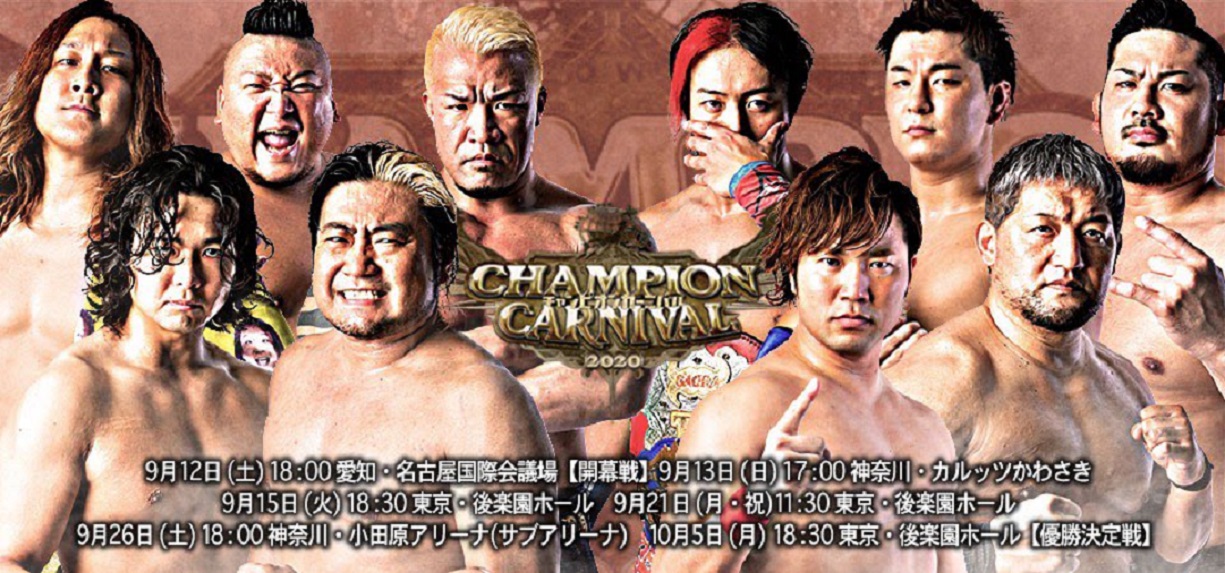 Well, fellas, we're back to bring All Japan Pro Wrestling to the website and we'll be topping that off with this year's Champion Carnival. Originally, this was scheduled for April and we had one of the most stacked lineups in quite some time. However, COVID happened and the tournament at the time was canceled, but now, they're able to bring it near the end of the year after all.
The only downside is that the participants were cut in half due to people being unable to travel, meaning we have five participants in each block instead of the original nine, maybe next year.
Let's take a look at the participants down below.
A Block
Suwama (Triple Crown Champion)
Jake Lee
Jiro 'Ikemen' Kuroshiro
Kuma Arashi
Zeus

B Block
Kento Miyahara
Shotaro Ashino
Shuji Ishikawa
Yoshitatsu
Yuma Aoyagi

Originally, I would do my top five picks but since the list is now cut in half, I've decided to do a top three instead since doing five would be half the participants and that's just not fun. When this was set in April, I did make a prediction that whoever wins the Carnival this year and I still believe that to be the case, regardless of when this tournament happened, Suwama still held onto the belt and seems very likely he'll drop it to the winner.
Without further ado, let's go to the top three.
3. Zeus


If you had asked me back in April, I would've said he was very likely to win the whole thing but due to the pandemic, his buzz slowly diminished. It doesn't help that the other members of Purple Haze haven't been around when they started doing shows again a few months ago. Because of this, it feels like his chances slightly decreased. Although, this could also be something that he needs to get some spark back into Purple Haze.

Do I think that he'll win now? Probably not but I wouldn't be surprised if he is somehow the surprise winner of the block at least to go to the finals. Zeus is a unique talent and he does deserve to have a proper reign as Triple Crown Champion instead of being a rebound to Kento with only one title defense. His time is coming, it's only a matter of when.


2. Shotaro Ashino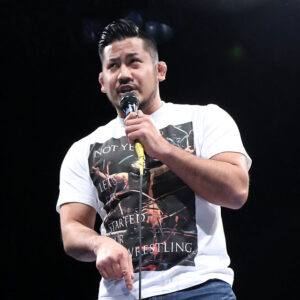 The rumored surprise entrant for the original lineup is now going to be apart of his first Champion Carnival in the B Block. I really do wish Shotaro didn't fight Suwama for the title over a month ago since this would've been the perfect way to get him into the title picture by winning the whole tournament. While a great match, at least the fans who aren't familiar with his Wrestle-1 work now know who he is. Despite losing to Suwama, this could be a good opportunity to have him bounce back into the title picture and possibly win the belt this time around.

This will be a big test for Shotaro since he has guys like Shuji Ishikawa and the ace, Kento Miyahara in the same block and if he dominates both of them, he'd be considered a bigger threat to the current champion and make him more prepared. Shotaro can definitely go far to even win the whole block but as for the tournament itself. his chances are very likely.

– Before I go to my number one pick, it's not Kento Miyahara and as much as I love the guy, he needs to simmer down for a little bit. He already tied the record of most Triple Crown defenses in one reign but failed to break it when he lost to Suwama back in February. Kento is already a well-established star and current ace of the company, so he's not going anywhere and will be champion again down the road.

– If Naoya Nomura was medically cleared to return to the ring, he would've been on this list since I've been bouncing between him and my top pick during the original lineup before his unfortunate injury.
1. Jake Lee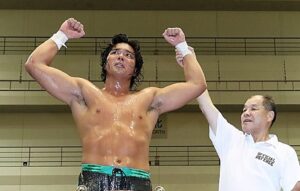 As I said up above, if not Nomura, then it's gotta be Jake Lee. Jake made it all the way to the finals last year but lost to Kento Miyahara but during the entire year of 2019, he showed that he is a future star of the company and him winning the Carnival is the best way to put the jetpack on his back. He'll be in the same block as the current champion, so it'll be interesting to see how they would play that one off. They could have Suwama win or Jake beat him here and after the tournament to really prove he's the future of All Japan Pro Wrestling.

If you wanna create a future star outside of Kento, Jake Lee is your guy and this is the perfect time to pull that trigger to make him that top guy in the company. If they don't go with him again, then there's no telling when his time will come and it'd be a wasted opportunity not to do it right now.

That concludes my three picks for the tournament and I do hope you all follow as the tournament will be covered on this website. And to top it all off, I will be doing the whole tournament by myself this time instead of me and Andrew doing it due to the fact that it's cut in half and all the shows have four matches each. So no point in doing it together, especially since we still have Stardom's Grand Prix along with NOAH's N1 Victory and NJPW's G1 Climax coming up. Going to be a busy month for the both of us as it is. If you wish to watch the tournament, you can watch it on their streaming service on ajpw.tv and enjoy a month of great wrestling.

One more thing, for the love of Christ Yuma Aoyagi, please impress us in this tournament since you have a lot more to prove from how behind you are compared to Jake, Nomura, and Kento. I do like you but really need to show why you can be a top guy.

Personal picks:
A Block: Jake Lee
B Block: Shotaro Ashino
Winner: Jake Lee
Dark Horse: Zeus
MVP: Jiro 'Ikemen' Kuroshiro