Steve Cook's Fave Five: September 2020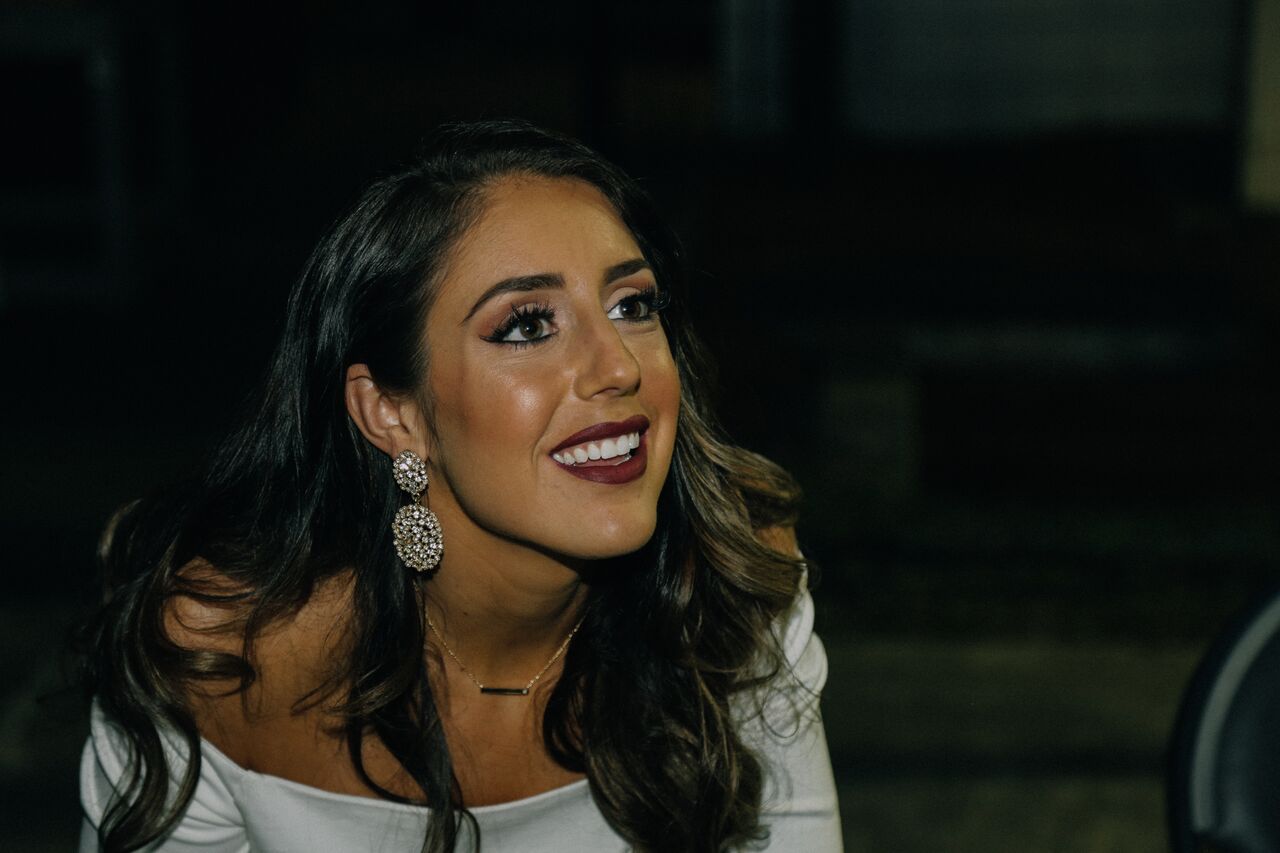 Steve Cook takes his monthly look at the things he loves the most-the Fave Five! Featuring Keith Lee, Britt Baker, and more!
It's a new month, so you know what that means! It's time once again for everybody's favorite monthly column by me, the Fave Five! This is where we talk about the five wrestlers/tag teams (no tag teams this month but they appear sometimes) that are doing it for me the most at the moment.
As usual, we have representation across the televised wrestling brands because that's how we roll. Let's count them down…
5. Dr. Britt Baker D.M.D.
What do you think of the year @RealBrittBaker has have been having so far in #AEW? pic.twitter.com/YekaNUSyVe

— FITE (@FiteTV) August 26, 2020
It's been far too long since everybody's favorite dentist has been able to compete in the ring. Dr. Baker finally took part in a match last…Thursday on Dynamite, though she wasn't able to get the win over Big Swole because Reba & Penelope Ford couldn't hold up their end. Baker was very impressive in her role sitting in her wheelchair, managing to use her crutch as some of the most effective offense Swole had to fight off.
The question remains: when will the Good Doctor return to full-fledged singles competition and give Big Swole the comeuppance she has coming to her? Hopefully Baker's health status gets to 100% soon and she can continue her march to the top of AEW's women's division.
4. Eric Young
ICYMI: This world doesn't belong to them, it belongs to us.

Our biggest PPV of the year – Bound For Glory – is coming Saturday October 24th LIVE on PPV! #BFG2020 @TheEricYoung pic.twitter.com/vMSjRJYA2p

— IMPACT (@IMPACTWRESTLING) August 28, 2020
Some wrestlers just don't look right in other promotions. After spending twelve years with TNA/Impact Wrestling, Eric Young made the big move to WWE in 2016. He found some success as the leader of SAnitY in NXT, but once they got called up to the main roster…nothing. His stable debuted on SmackDown, got to do some stuff for a minute then got placed on the back burner. They never got off of that back burner. Once SAnitY got split up & Young got sent to Raw, EY spent most of his time losing on Main Event. I guess the bright side was that he wasn't losing on Raw every week where more people would see it.
So, when Young returned to Impact Wrestling at Slammiversary, he didn't really have that "WWE jobber" stink on him. He was a former TNA Champion ready to come back and win the Impact World Championship. Ever since re-appearing in his home promotion, Young has carried himself like a big deal. The World Class Maniac will surely go to any length to become Impact Champion, but he has a plan and won't deviate from it. You always have to keep your eyes on maniacs with plans.
It's nice to have Eric Young back on Impact, and as champion.
3. Roman Reigns
Only reason I'm down your throat, is because you keep your mouth open. I'm the best performer of this generation period and the title is finally in the right hands for it to hold true value. https://t.co/E7PzVUP20D

— Roman Reigns (@WWERomanReigns) September 1, 2020
Speaking of people we're happy to have back! I know a lot of people out there don't care too much for The Big Dog. Heck, I've never been the biggest Reigns defender out there. But it can't be denied that he adds a certain amount of juice to the WWE experience. I'm not saying his absence was the reason for any downturn the company saw during the pandemic, but it sure didn't help.
However, the absence was probably a good thing for Roman. We all know the old saying: absence makes the heart grow fonder. You know what else helps? A change in presentation. This isn't the same ol' Roman Reigns that tries to be a good guy even if the fans don't seem especially thrilled by it. Now, he's all about wrecking everybody and leaving. No more Mr. Nice Guy. He's got Paul Heyman by his side, which tells you all you need to know about his state of mind. Reigns has had enough of the WWE Universe's nonsense, and now he's going to do things his way.
All he needs? A solid babyface opponent. Don't tell me "The Fiend", cause there ain't no way that's working as a top babyface gimmick. Once Roman has some worthy competition, or at least somebody people can cheer over him, business is really gonna pick up.
2. Deonna Purrazzo
I've tried to avoid talking about the same people every month. It's pretty easy to spread the love throughout pro wrestling, as there are plenty of performers worthy of being mentioned here. We've already had the Virtuosa on the list for a couple of months now, so I figured it'd be safe to move her off the list this time around.
Then I saw the Knockouts Championship Ironman Match on last week's Impact Wrestling show, and it was pretty obvious I'd have to keep Deonna Purrazzo on the list this month. How could I justify taking her off after that performance? Purrazzo & Jordynne Grace went out there and put on a clinic. You love to see it. Deonna continues to kill it in Impact, and her upcoming match against the highest ranked woman in PWI 500 history, Kylie Rae, should be a good piece of business too. Purrazzo's bet on herself continues to be the biggest victory of 2020.
1. Keith Lee
This sentence is real: @RealKeithLee has DEFEATED @RandyOrton at #WWEPayback! pic.twitter.com/wY98QGKV11

— WWE (@WWE) August 31, 2020
Sometimes writers like to take the contrarian position on an issue just to get attention. Shocking, I know. However, sometimes writers end up taking the contrarian position on an issue because the mainstream opinion is dumb. The mainstream opinion on Keith Lee's booking since getting called up to the main roster? Dumb.
It kind of reminds me of Daniel Bryan's early days on the WWE roster…except, well, Keith Lee is dominating everybody in his path and Bryan certainly didn't do that. But the public sentiment is similar. "They're not letting him be Keith Lee! They changed his music! They changed his ring attire!". I find it amusing because all these folks are getting wrapped up in the look & the packaging while ignoring the substance of the matter. Which is Keith Lee kicking ass and people basking in his glory.
I mean, I wouldn't have minded Lee taking the strap off Drew McIntyre at Clash of Champions. But Orton doing it and eventually losing it to Keith Lee makes more sense from a story perspective. You guys do know he's getting the belt, right? It's going to happen. Prepare to bask.