3 Man Weave: Jordan or LeBron?
PC Tunney flies solo on this episode covering the NFL, MLB Playoffs, Nick Sabin tests positive, and Rafa Nadal. In addition, a simple question… Jordan or LeBron?
#ChairshotSports presents 3 Man Weave. Join Rey Cash @itsreycash PC Tunney @PCTunney and Christopher Platt @therealcplatt as they give their unique perspectives into the American and global sporting landscapes. This week on @3_ManWeave …
Covid Developments in the NFL and NCAA Football
Jordan or LeBron?
MLB Playoffs
NFL week 6
Rafa Nadal
For the latest, greatest and up to datest in everything pro wrestling, sports and entertainment head to TheChairshot.com ALWAYS #UseYourHead
Bandwagon Nerds #84: A Symphonic Cacophony Of Chaos
The Nerds break down Loki Episode 2, talk some E3, divulge some of their favorite superhero couples, and discuss The Godfather saga.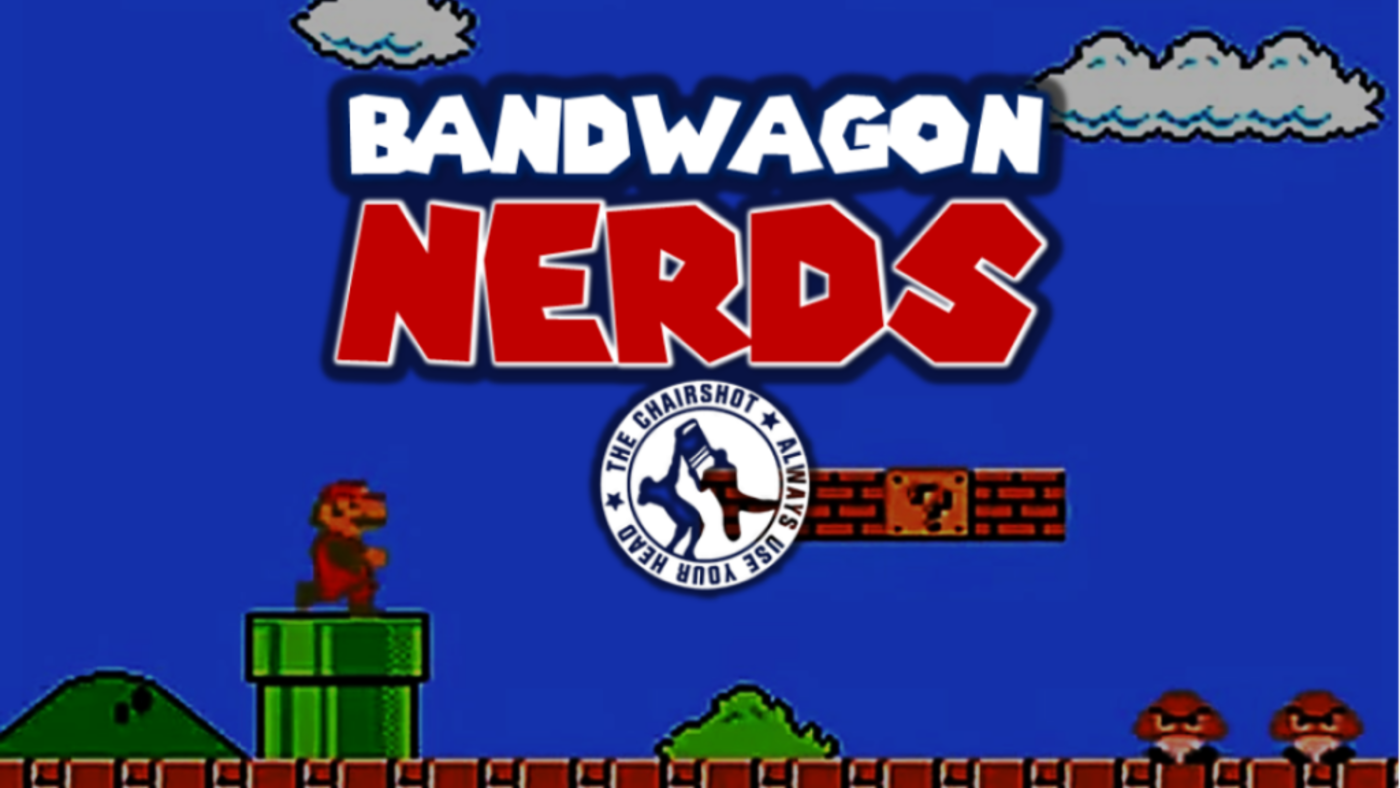 The Nerds return to break down a chaotic second Episode of Loki. The sacred timeline is in serious jeopardy thanks to the God of Mischief and a variant who turned out to be someone very different from who we might have been expecting. What does it all mean and what might be coming next? Then, the guys turn their attention to E3 and discuss some of the best games they saw from the return of one of the biggest video game conferences in the world. The Nerds also ponder the thorny subject of super heroes and sex, divulge some of their favorite superhero couples, discuss some early impressions of Black Widow, and celebrate Father's Day by bloviating about the greatness that is The Godfather saga.
@WrestlngRealist

@AttitudeAgg
@itsReyCash
@PCTunney
@ChairshotMedia
About Bandwagon Nerds
Join Patrick O'Dowd, David Ungar, PC Tunney and Rey Cash as they keep everyone up on all things nerd, and maybe add some new nerds along the way. It's the Bandwagon Nerds Podcast!
About the Chairshot Radio Network
Created in 2017, the Chairshot Radio Network presents you with the best in wrestling and wrestling crossover podcasts, including POD is WAR, Women's Wrestling Talk, The #Miranda Show, Badlands' Wrestling Mount Rushmores, The Outsider's Edge, DWI Podcast, Bandwagon Nerds, the Greg DeMarco Show, 3 Man Weave, Five Rounds, Turnbuckle Talk, Suwama's Station, The Reaction and more! You can find these great shows each week at theChairshot.com and through our distribution partners, including podcasting's most popular platforms.
---
The Chairshot Radio Network
Your home for the hardest hitting podcasts and radio shows!
Listen on your favorite platform!
iTunes  |  iHeart Radio  |  Google Play  |  Spotify
Listen, like, subscribe, and share!
---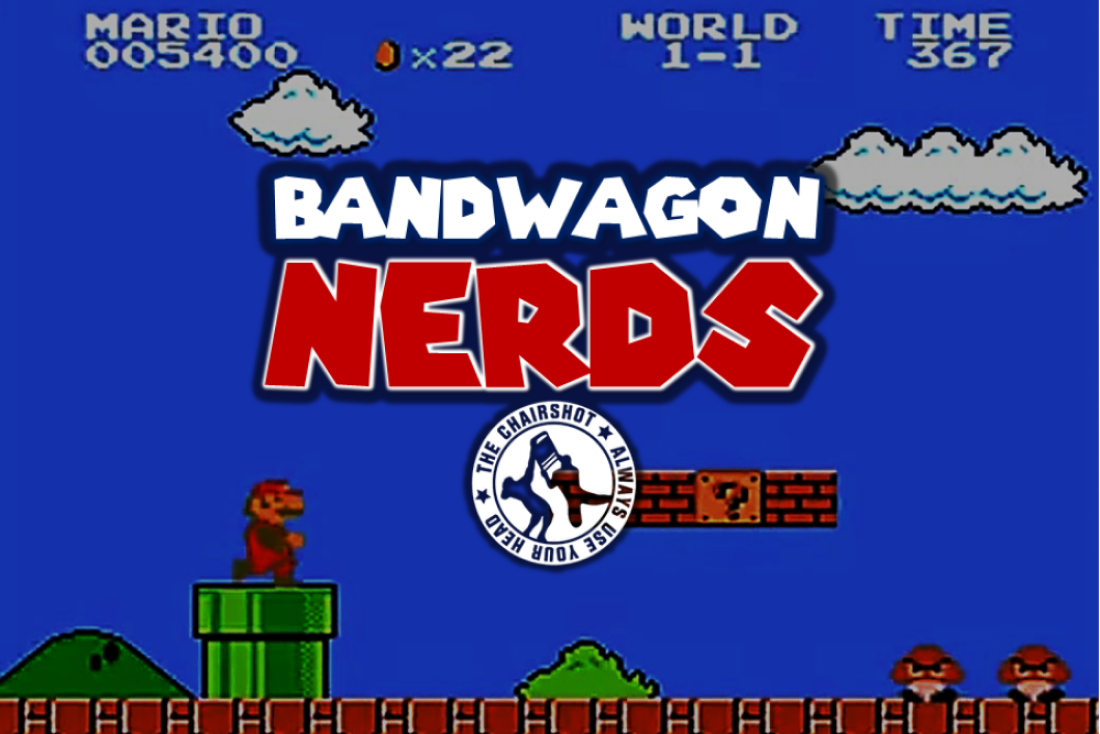 Mitchell's Hyrule Puro-Resu News Report! (6/21/21)
The Studly Guys are back!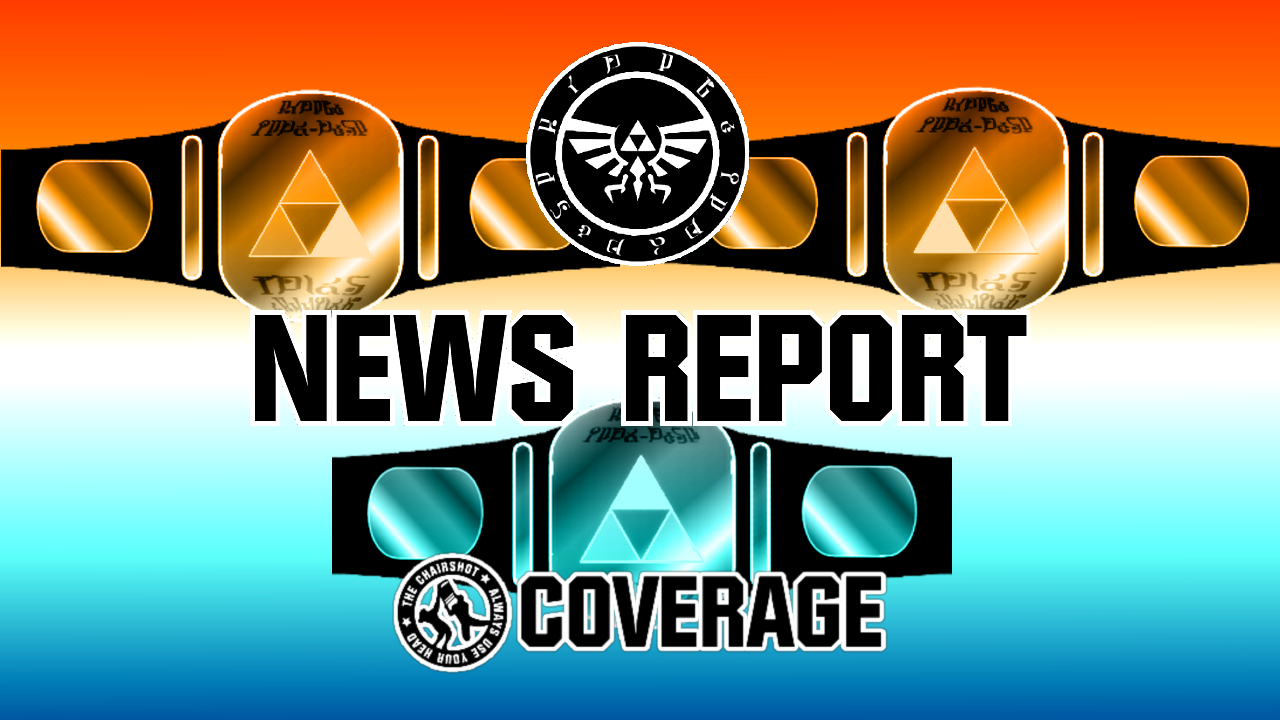 HPW Media catches up with Groose, Tingle and Skull Kid!
These three studs, or rather one stud and two studs-in-the-making, are in the HPW Training Center's weight room, pumping iron! Tingle is spotting Skull Kid at the bench press and says, "Wow, Skull Kid! That mask has really motivated you!" Groose agrees and says, "You're all the way up to the 25's! Way to go!" Skull Kid nods and says, "Yeah, I'm gonna get ripped! Jacked! With 24-inch pythons, brother!" Groose likes that and is fired up to work harder with his own bicep curls. Tingle helps Skull Kid put the bar back up and Skull Kid gets off the bench to flex in the mirror. Skull Kid double guns and nods.
"Those UnderWorld Or-dorks better watch out!" Skull Kid says. "Groose is big and strong, Tingle is… strong, and I'm gonna be big and strong! We're all gonna be so big and strong, those guys won't stand a chance! I'm gonna take Hollywood ReDead, suplex him, break his back and make him humble!" Groose likes the fire and has Skull Kid do a round with the sand bag. Groose tosses it to Skull Kid, Skull Kid catches it, and surprisingly pops the bag up into a fireman's carry for a SWINGING GORON DROP! And dead lifts for a GERMAN SUPLEX! Groose and Tingle cheer Skull Kid on as he holds on, drags the bag back up, for a LUMBAR CHECK!
Tingle and Groose are fired up with Skull Kid and they do chest bumps. Groose accidentally knocks Tingle over with his and helps him back up. They look into the camera together and all flex and roar. Skull Kid shouts, "UnderWorld Order! You might be undead, but you're gonna wish you were dead! RAAAAH!" Groose and Tingle are a bit unsure about that last part. But will HPW give The Studly Guys their shot at Skull Lake?
---
My Thoughts:
This was a bit simple, and but there wasn't a way to fit in The Studly Guys calling out the trios champs in the Gut Check Rock event article. The uWo already got swarmed by teams wanting after them at the Triforce Anniversary event so it'd be too copy and paste for the storytelling if it happened again. Plus, this allowed Skull Kid to show off his new attitude and even some moves now that he's wearing Majora's Mask.