BWN Nerds' Movie Review: Scott Pilgrim vs. The World (2010)
The Nerds tackle a cult classic, a movie most Millenials hold dear in their heart; Scott Pilgrim vs. The World! Are pirates in this year?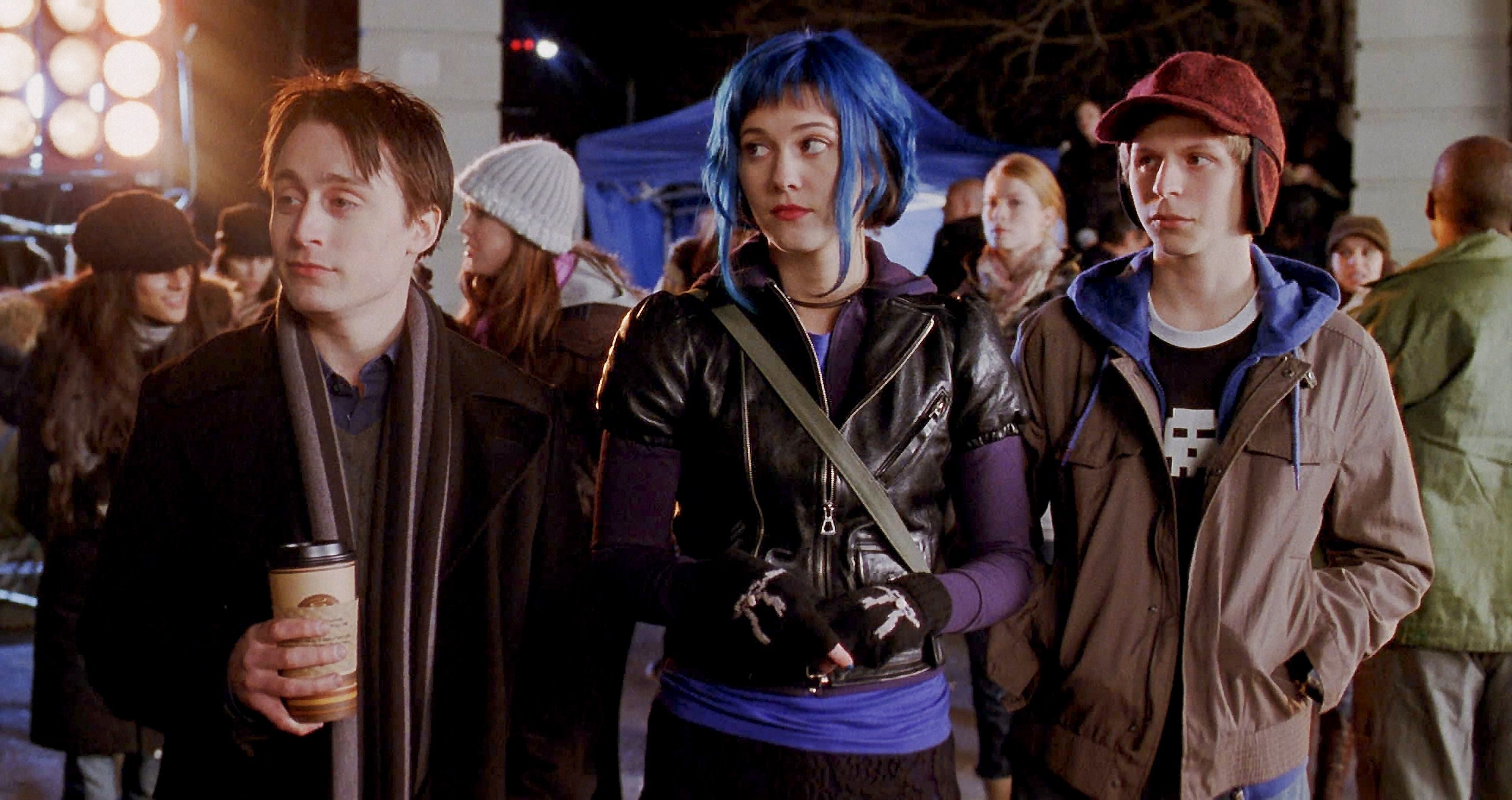 Welcome to this week's edition of the Nerd Review!  Every week the Nerds give you their take on a different classic from the Nerdosphere.  This week Dave and Patrick jump into the way back machine to review the 2010 cult hit Scott Pilgrim vs. The World.
The Flick:  Scott Pilgrim vs. The World
What's it About:  Scott Pilgrim has started dating a mysterious dream woman Ramona Flowers.  Little did he know that in order to date Ramona, Scott will have fight and defeat Ramona's Seven Evil Exes.
Metacritic Score: 69
The Nerds' Take on Scott Pilgrim vs. The World (2010):
Dave: This week's Nerd Review can truly be considered a cult classic, even though it is only a decade old. Like many other cult classics, Scott Pilgrim vs The World bombed at the box office, even though it received very strong critical reviews. Those who have watched this tremendous film though know that its box office failure does not begin to tell the story of what makes this movie so special.
Scott Pilgrim vs The World was the cinematic adaptation of the excellent graphic novel series by Bryan Lee O'Malley. Describing the movie is no easy task because there is so much going on. But, in general, the movie begins with the main character, Scott Pilgrim (Michael Cera), living in Toronto and, despite being 22 years old, is dating a high school girl, Knives Chau (Ellen Wong). Scott lives with his very cool, very gay, very awesome roommate Wallace (Kieran Culkin) and plays in a band known as Sex Bob-Omb. Scott has a dream about a girl named Ramona Flowers (Mary Elizabeth Winstead) and is shocked when he realizes she is real. He falls hopelessly in love with her and dumps Knives. However, to date Ramona, Scott must face and defeat her seven evil exes….and that is where the fun really begins.
The movie is like watching a graphic novel merged with a video game and brought to life. It is a fantastic adaptation of the graphic novel, complete with some of the more witty and funny dialogue taken straight from the graphic novel series. The cinematography is awesome, particularly during Scott's over-the-top fights with the League Of Evil Exes. This includes battles with A-List actor Lucas Lee, who is played by Chris Evans roughly a year before Captain America made his appearance in the MCU, as well as an epic bass battle and throw down with a vegan super-powered Brandon Routh, four years after he portrayed Superman. Everything leads to the final boss battle with the evilest of Ramona's exes, Gideon (Jason Schwartzman). Scott learns the power of self-respect and, with a big assist from an unlikely ally, wins the day.
There is so much to just love here. As mentioned, the fight scenes are tremendous, although we never find out where Scott gained such knowledge of the martial arts in Toronto….which is entirely the point. The movie has nothing to do with reality. It is, in many ways, a love letter to fans of graphic novels and video games. It appeals to fans of fighting games and RPGs in particular. This explains why it has such a passionate fan base 10 years after its release. The movie is hilarious in so many places. There are one-liners that will stick with you for a long time after the movie is over. The characters you meet as the movie progresses are unforgettable and each one of the exes is brilliantly distinct from each other. There is certainly a fair amount of immature humor but it is done so well you will not notice. The soundtrack is excellent as well, featuring music from Beck and Metric. The cast, as mentioned as we have gone along, is tremendous. Cera knocks it out of the park, as does Culkin, Evans, Routh, and let us not forget Brie Larson's performance as Scott's own evil ex, Envy Adams, many years before she saved the galaxy as Captain Marvel.
Scott Pilgrim vs The World cost $85 million to make; it's box office gate was only $48.1 million, which is beyond disappointing. The film has fared much better on DVD, Blu-Ray, and streaming services. It seems to actually get more popular every year, so much so that there was a lot of talk about re-releasing the movie in theaters, in 4K, to commemorate its 10th Anniversary this year. As with everything else in 2020 though, COVID put a screeching halt to those plans, which is very unfortunate since many hardcore fans were expecting it to out gross its original box office gate upon its re-release. All the same, I cannot recommend this movie enough. If you have a love of graphic novels, video games, over-the-top fight scenes, excellent music, side-splitting moments, and just an all-around good time, then this is the movie for you as it has all of that and much more. If you have not seen it yet, watch it as soon as you can. Once you see it, I have a feeling you will break out the L word for it.
Dave's Rating: 4.75/5
Patrick:  Scott Pilgrim vs. the World is fun little cult classic from 2010 based on the collection of comics of the same name.  Scott Pilgrim is a wishy washy twenty-something drummer of the struggling band Sex Bob-Bomb.  He is dating a high school girl, but quickly becomes obsessed a woman skating through his dreams.  Scott finally meets her and learns her name is Ramona Flowers.  Scott decides to dump his high school girlfriend to date Ramona.  Scott receives a rude awakening though, as he is quickly confronted by the first of Ramona's evil exes.  After defeating the first ex in a fight, Ramona reveals Scott will have to defeat all seven of Ramona's exes in order to date her.
The premise of this movie is simple, but the world in which it is set is pretty bonkers.  First, Scott sees Ramona in his dreams because she is literally traveling through his dreams.  Scott's quest to defeat the Evil Exes thrusts him to some strange video game atmosphere where he gets coins for defeating exes, a disembodied voice that yells K.O. when someone is defeated, and even the occasional extra life.  None of this is really explained in the movie, it just is.  Additionally, Scott's internal thoughts and feelings are on display in a comic book sort of way with speech bubbles and sound effects appearing in word form on the screen.  The overall look of the film is sleek and stylish, and I don't really find myself questioning why I'm seeing these images or how they fit in the narrative because it just looks cool.
Michael Cera does well as the titular character the whiny, wishy washy Scott Pilgrim(more on this later).  Mary Elizabeth Winstead plays Ramona, and she's fine, but the character of Ramona isn't particularly interesting as she really just is this mystery woman Scott chases.  The real stars of this movie are the evil Exes.  All seven are fun in their own way, but Jason Schwartzman in his limited role as Gideon Graves the founder of the League of Evil Exes really takes the cake.  Schwartzman plays this rich, hipster type who puts this whole evil ex thing in place just to keep on Ramona.  It's ridiculous, but Schwartzman is the goods and makes the whole role his own.  There are so many other notables in this cast like Chris Evans, Brandon Routh, Aubrey Plaza and even Brie Larson.  All have quirky, but ultimately brief roles as the movie itself is about Scott's quest to find self respect.
And that ultimately is where this movie doesn't work so well for me.  Scott Pilgrim is a terrible character.  And I know, I know I'm not supposed to like him in the beginning.  Here's the thing: I never eventually like the guy.  He's horrible to Knives.  He's Horrible to his band.  He's self absorbed and acts as if the whole world is out to ruin his life.  By the time Pilgrim starts realizing he's been a big jerk all this time and should do something about it, I no longer cared that he is trying to get himself together.  And that's a problem.  Ultimately Scott Pilgrim vs. the World is a slick looking film with a unique world to explore.  There are some witty jokes and fun characters, but when the credits rolled I wasn't clamoring for more.  It's not bad per say, but I can't say it's all that great.  But hey, at least it's not Dumb and Dumber am I right?
Patrick's Rating:  2.0/5
Overall Nerds Rating for Scott Pilgrim vs. The World (2010):  3.38/5