Cook's WWE Hell in a Cell 2020 Gambling Picks
Cook takes a look at the relevant betting odds prior to SmackDown tonight for Hell in a Cell!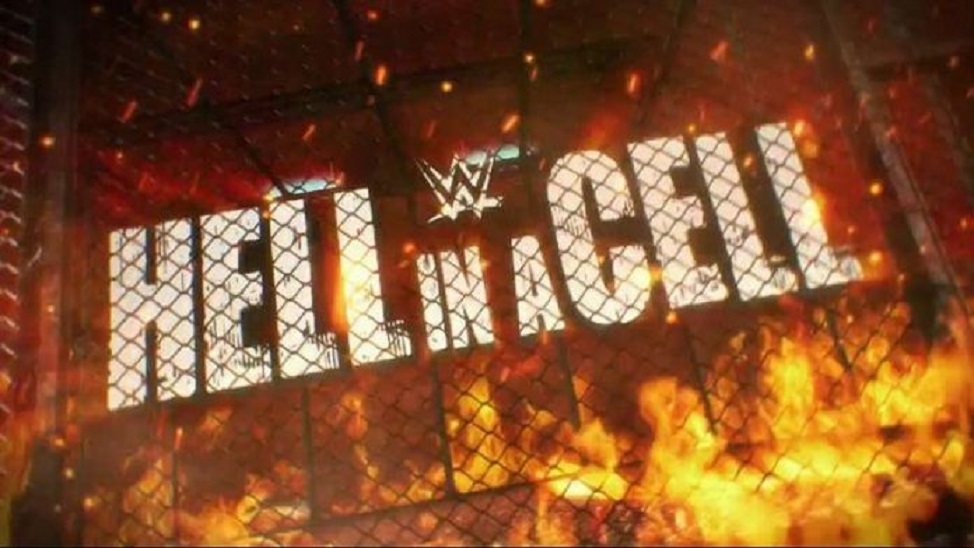 WWE Hell in a Cell takes place this Sunday! We've got three Cell matches on tap, each one with a championship on the line and a good amount of hatred going into it. The rest of the card? Well, only two other matches have been announced so far, and betwwe.com only has odds for one of them. I think we can safely assume that The Fiend will be favored in his match with T-Bar, and it won't be worth betting on.
What else could be added? On the Raw side, Women's Champion Asuka & Women's Tag Team Champions Nia Jax & Shayna Baszler haven't been booked yet. I wouldn't be surprised if Asuka and a partner to be determined got a shot at those tag titles. One would expect Miz & John Morrison's ongoing issue with Tucker & El Gran Gordo to appear on the show in some fashion. How about AJ Styles? He's got a new bodyguard and is looking to cement himself as a top contender for the WWE Championship, it can't be too hard to find him an opponent.
With SmackDown yet to take place as I write this, I expect we'll see more matches involving their talent announced for Hell in a Cell pretty soon. For right now, let's take a look at the four big matches we know we can wager on…for entertainment purposes, of course.
Jeff Hardy (+110) vs. Elias (-155)
Sunday Night: HIAC against @JEFFHARDYBRAND

Monday Night: Universal Truth on @iTunes @Spotify @YouTube pic.twitter.com/9ulR3b4zwS

— Elias (@IAmEliasWWE) October 22, 2020
Remember when Elias was hit by a car and everybody thought Jeff Hardy did it under the influence? Then we found out that he didn't do it, and was in fact framed by Sheamus? Apparently, Elias wasn't watching much WWE programming during his absence, as he's still blaming Jeff Hardy for his misfortunes. Weird, right?
Elias seems like the easy pick since he just came back, but I wouldn't be shocked if Jeff Hardy pulls off the win and Elias gets his heat back after. In fact, I'm leaning Jeff Hardy for this one, but I'm not confident enough to tell you to wager on it.
WWE SmackDown Women's Championship Hell in a Cell Match:
Bayley (+165) vs. Sasha Banks (-240)
It's BOSS TIME
👩🏾‍🍳😘 https://t.co/CHPcMqsdF8

— $asha Banks (@SashaBanksWWE) October 17, 2020
Gotta say that I'm a bit surprised by this line. Sasha defeating her former best friend Bayley and ending her history-making title reign seems like the proper ending to the story, right? Are we assuming this story is ending at Hell in a Cell? I'm sure not. Add in the fact that Sasha is 0-2 inside Hell in a Cell, and I'm wondering why Bayley isn't the favorite here.
I wouldn't be surprised if this changed dramatically prior to Hell in a Cell depending on what takes place on SmackDown, so keep an eye on it. Should Bayley remain the underdog, you have to put your money on her.
WWE Championship Hell in a Cell Match:
Drew McIntyre (-250) vs. Randy Orton (+172)
Cowboy Bob https://t.co/Zcycmn5YrA

— Randy Orton (@RandyOrton) October 19, 2020
This is one of many WWE feuds that will seemingly never end. Orton has gotten shots at McIntyre's WWE Championship at the last two big events. We thought the feud might be over at Clash of Champions when all the old Legends came back to help Drew out, but instead Orton beat them all up again and got another title match. This time, inside Hell in a Cell.
Randy is 4-3 lifetime inside Hell in a Cell, while this is Drew's first Cell match. Two of Randy's wins began new WWE Championship reigns for the Viper. I know that the odds are telling us that McIntyre is the pick here, and Drew has had Randy's number lately. However, it just feels like this is Randy Orton's time. The newsletter writers have been telling us about that eventual Orton/Edge WWE Championship feud for months now. Drew's had a lengthy run with the title that surely would have gone better with actual crowds. It feels like it's time for a change, so I'm going with the "underdog", Randy Orton.
WWE Universal Championship Hell in a Cell I Quit Match:
Roman Reigns (-5000) vs. Jey Uso (+900)
Let's be very clear, you did nothing in this interview to contribute to me liking this tweet. As a matter of fact, all you did, was creep me out with that "behind the camera face" of yours. https://t.co/eZ1SWhqpzt

— Roman Reigns (@WWERomanReigns) October 16, 2020
I wonder if anybody has ever been a bigger favorite than Roman Reigns in both of these matches against Jey Uso. Absolutely nobody in the world is giving Jey the slightest chance of winning this thing, and who can blame him? The Tribal Chief has been on first since going shirtless & acquiring the services of Paul Heyman. Good for Jey getting on TV in a singles role and having some good matches, but nobody thinks he'll ever be Universal Champion.
I shouldn't say "nobody". Surely somebody out there reading this thinks that Jey Uso could be Universal Champion someday. And I should know better than to rule anything out for all of time in pro wrestling. Never say never, right? I will take back part of my statement. Perhaps, someday, Jey Uso could be Universal Champion.
It ain't happening Sunday night, because Roman Reigns isn't quitting for anybody. Especially not a family member. Don't bother betting on this one.
News From Cook's Corner 10.25.21: It's A Work!
From wondering if something's a work, to wondering if something will work. Cook's News covers a few of the bigger items of the week!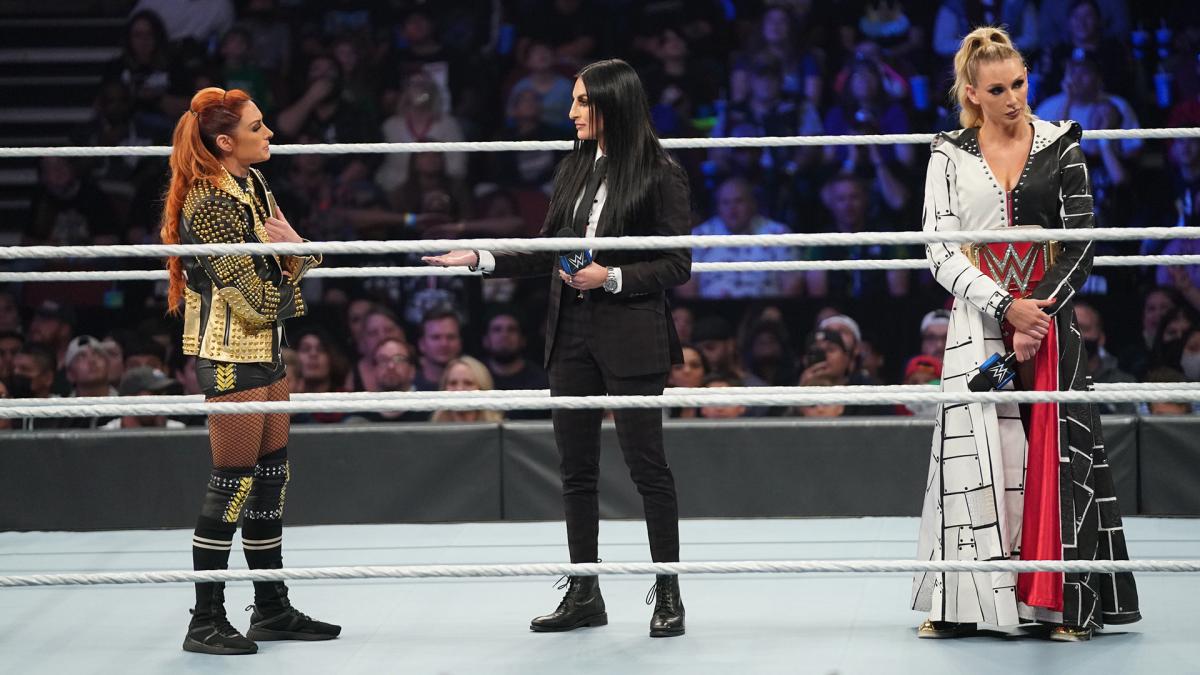 Hi, hello & welcome to News From Cook's Corner! I'm Steve Cook, and even though this column is technically about wrestling, I'm excited because it's been a really good football weekend. Gonna win all four of my fantasy matchups for the first time this year. Bengals got a big win over the Ravens. Even my Louisville Cardinals got a win. I really couldn't ask for more from the football gods.
I haven't checked my gambling picks yet. So we'll see how that goes, but I'm sure it'll be just fine like everything else was this weekend.
Programming Note: Your humble correspondent is heading out of town early Thursday morning and won't be back home until next Monday morning. Fortunately/Unfortunately for those of you gambling pick readers, I should get that done before leaving. Other than that, I won't be back here until sometime next week. And since things are kind of in a rush now, this column's a bit short too. There are a couple of big topics to cover though, so let's touch on them real quick.
Becky vs. Charlotte: Is It A Shoot, Brother?
SCREAMINGGGG lmaooo Michael cole reaction to the Becky and Charlotte segment ahahah 😭😭 #WWE pic.twitter.com/HYwzulpseV

— Michelle👻 (@FabulousBoss_) October 23, 2021
One of the results of WWE's recent draft was the company's Raw & SmackDown Women's Champions being drafted to the brand opposite of the one they were previously on. Since it wouldn't make sense for the Raw Women's Championship to be the main women's title on SmackDown, or vice versa, one assumed that things would work out in a way that would get the titles on their appropriate show. Perhaps Charlotte would lose the Raw Women's Championship to the incoming Bianca BelAir on last week's Raw, a fine way to establish Bianca on that show. Or maybe Becky would lose the SmackDown Women's Championship in a Triple Threat match at Crown Jewel, preferably to Sasha Banks since she was the woman in the match staying on the show.
Nah, those weren't seen as ideal solutions. Having the champions exchange titles on SmackDown in a main event interview segment seemed like a better idea. Not to me, apparently not to the women involved, but to Vince McMahon and the people agreeing with Vince McMahon. As we all know, the opinions of Vince and those who agree with him are what matter in WWE, so we got what we got on Friday night as a means to get the Raw Women's Championship on Raw & the SmackDown Women's Championship on SmackDown…A TITLE EXCHANGE! See, Charlotte & Becky would go down to the ring & Sonya Deville would preside over them trading title belts.
Exciting, right?
It's not like it's the first time they did this. Last year, the Street Profits & New Day were tag team champions of their respective shows when they were drafted to their opposing shows. They did a cute little backstage segment where they handed each other their belts. It was dumb, but people already knew that WWE didn't really give a crap about their tag team divisions, so it's not like people got offended. Though people are starting to notice that the New Day & Street Profits changed shows two years in a row, and it's kind of like somebody thinks they're interchangeable or something. In any event, this seems like something WWE thinks is a fun thing to do every year now, and thinks that building up as a main event segment is worthwhile.
From what various media outlets reported over the weekend, the people involved disagreed. Neither Charlotte Flair or Becky Lynch were too thrilled with the creative on Friday night. This led to an awkward situation where Charlotte dropped her title belt, Becky threw hers at Charlotte, then there was a loud discussion between the two backstage. Charlotte was even escorted out of the building!
You probably already read all about it online. You saw different perspectives making different people look good in the situation. Media spent all weekend talking about this, and it's tough to blame them. The whole thing sounds really interesting, right? Backstage conflict was what got me into reading obscure wrestling websites back in the day, and it still generates more clicks than nearly anything else. As a writer, I'd love if all of this exploded into something big, because it'd be interesting to watch & interesting to write about.
Here's the thing.
I'd like to give my buddy Greg DeMarco credit for this, because I'm pretty sure he said it at some point. A lot of us have. There's a pretty common phrase we hear a lot when it comes to pro wrestling that popped into my mind while reading about all this…
If it happens on TV, it's a work.
It seems to me that all of this is intended to build interest for a Becky vs. Charlotte match at a later date, which would be Survivor Series if they're both still champions of their shows by then. The best way to build interest in a fight is to make your audience believe that two people really don't like each other. What better way for WWE to accomplish this than by having the Internet tell people about it? Writers will play along, as they love the hits & the clout they gain from it. WWE Online Fans (for want of a better term to describe the people carrying the company's water all the time) will play along because they always play along. Those on the fence may feel somewhat intrigued by the whole situation.
I've always believed worked shoots are lame & totally uncool. Still, I get what they're trying to do. The question is if it'll work or not, and after one weekend…maybe? It does seem like they've gotten a lot of people to bite on this worm.
AEW & Impact Break Up?
The folks at bodyslam.net let us know that the arrangement between AEW & Impact Wrestling would be ending after Bound For Glory. Christian Cage lost the Impact World Championship at the event and doesn't seem to be in line for a rematch.
These partnerships are never meant to last. Two wrestling companies can work together for a time to meet a common goal, but eventually they part ways. Maybe they get back together down the road, who knows? Impact did get a temporary boost when Kenny Omega first came in and won their championship, but for all intents and purposes this partnership was pretty much deemphasized when Omega dropped the Impact title to Christian on AEW Rampage. That was AEW giving Impact the rub, and there wasn't really much else for them to do after that. As far as I know there aren't any hard feelings, there's just a lot on Tony Khan's plate right now without adding Impact booking to the list. Dude's gotta cut back at some point.
I mean, there is the fantasy booking of having Omega hold the title until Bound For Glory and lose it to Josh Alexander there, which could have been pretty great and made the ending to the show even more baffling.
No word on the status of the Good Brothers with AEW, but the recent debut of Adam Cole has cut back on space in the ring for people to stand while Omega, Cole, Don Callis & the Young Bucks talk.
Bound For The Bank
I had Bound For Glory review duty for 411 over the weekend, which I gladly took because I wanted to see the IInspiration make their debut and probably win the Knockouts Tag Team Championship. What can I say, there's a list of wrestlers that I agree to recap shows because of, and Jessie McKay & Cassie Lee make that list. Surely enough, they won the championship & looked fantastic in the process as always.
Then I had to review the rest of the show!
Nah, it was fine. Some fun matches, it mostly flew by. The freaking KISS Demon made his return to wrestling, which was pretty great. We mentioned Alexander beating Cage for the Impact title earlier, and the ending that followed.
CHOOSE YOU BATTLES WISELY BECAUSE IF YOU FIGHT THEM ALL YOU'LL BE TO TIRED TO WIN THE REAL IMPORTANT ONE…..#ANDNEW pic.twitter.com/O4sNyk6LTI

— THE WRESTLING GOD (@TheMooseNation) October 24, 2021
People want to tell me this is great storytelling and will lead to an amazing feud with Moose & Josh Alexander that carries Impact Wrestling to new heights. I hope it does. The more wrestling promotions doing well, the better we all are. The problem is, I can't sit here and tell you that Moose cashing in the Money in the Bank briefcase on Josh Alexander is an awesome idea when I've been talking about how stale the idea is for the last few years now. Switching promotions with it doesn't make it any less stale, even if we get the heel threatening the wife & son of the wronged babyface. I don't mind the big nasty heel coming out on top at the end of the night, but you don't have to do the same trope we've seen for over fifteen years now.
And yes, I know Moose wasn't carrying a briefcase, but it's the same darn thing. If you're going to take other peoples' ideas, take their good ones. Little life advice before I head out of town for a minute.
Thanks for reading, and I'll catch ya on the flip side! Until then, keep your stick on the ice.
The Paradox of the Wrestling War in 2021
The IWC has been talking about a certain Friday Night and what numbers matter. Tommy Starr chimes in with his perspective on this "war".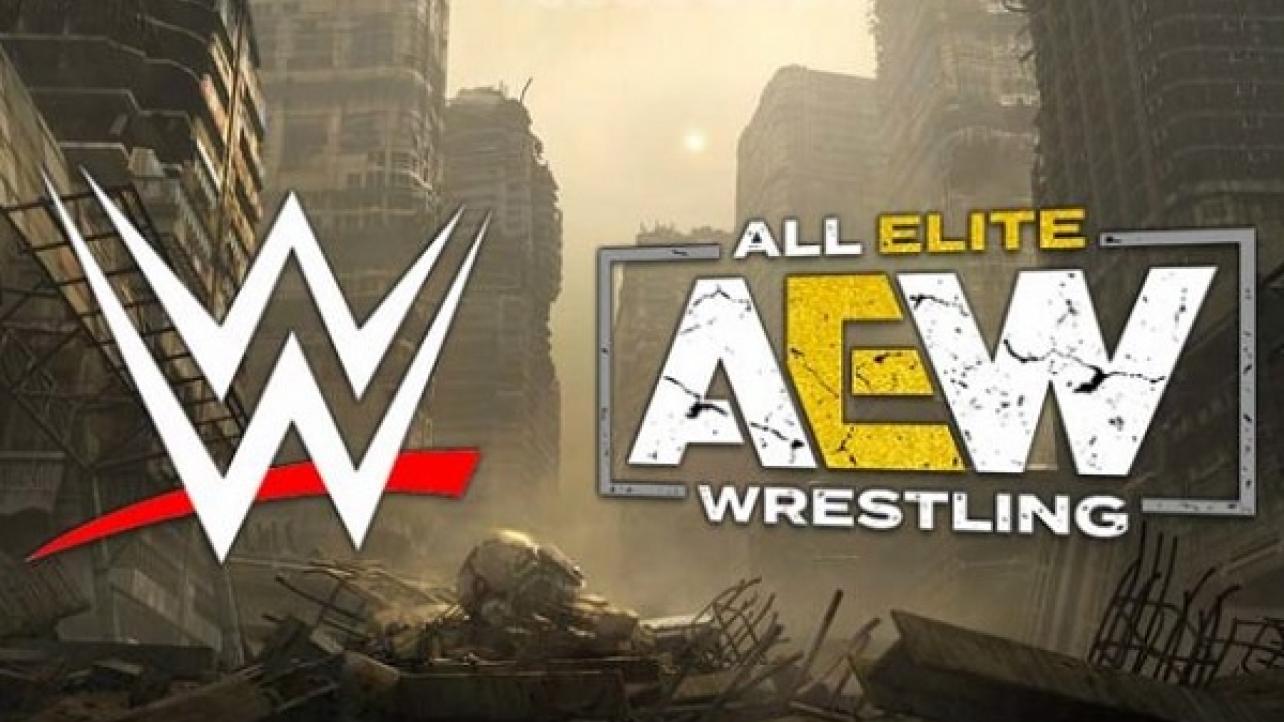 "War is peace… freedom is slavery… ignorance is strength."  These are among George Orwell's key three slogans in his novel 1984, which exemplify the ideology that when one has the power to lull individuals into false senses of security, they will blissfully ignore truth and reality to serve a perpetual agenda.
Since the inception of AEW, wrestling media has insisted on this idealistic narrative of a born-again "Monday Night Wars" comparative to that of a bygone era of professional wrestling that has not been seen since and will never be seen again.  For one reason or another, modern wrestling fans have bought into this impractical religious doctrine hook, line, and sinker, despite statistical evidence that contradict this ideology.
To put this in perspective, if there is a genuine wrestling "war" in the wrestling market today, it is not merely a war of the companies of AEW vs. WWE, rather it is a frivolous war between the oppositional fans of AEW and WWE.  The center of authority that continues to drive this animosity amongst the opposing fan bases rests at the helm of the wrestling media and the individuals within the business itself.  The manipulative narrative of the wrestling media and wrestlers in the business have managed to perpetrate a falsified creed that AEW and WWE are "at war."  It is interesting to note that this blanket statement hedges the particular element of what both companies are at war with. The common implication is the war of competition, particularly competition for viewership.  And while this narrative carries some validity, it misses the key detail of what this abstractive war revolves around.  It is a waging fight among AEW and WWE fans to try and claim superiority over the other, despite the apparent truth that both sides are failing to expand beyond their niche audiences.  Hence, neither party can credibly claim any form of superiority.  In essence, this religious irrationality to suggest that one company is directly "winning" over the other continues to miss the essential endgame of what winning a war truly looks like.
In the business world, "smart companies" understand and invest in long-term strategies of acknowledging that when they lose small battles, they allow their opposition to enjoy those smaller victories; meanwhile, they do not allow those battle losses to obstruct their long-standing progress.  So contextually, AEW would be wiser to accept that their Friday night edition of Rampage show running head to head with SmackDown lost in overall viewership numbers by approximately 288,000 viewers, despite the fact that not only was SmackDown running on a different network due to Fox coverage of the 2021 American League Championship Series, but that AEW Rampage had actually gained viewership from the previous week by about 15.14%.  Instead, wrestling media continues to propagate that overall viewership is subordinate to what truly matters in this equation, that being the key male 18-49 demographic.  What this discounts is that when one analyzes actual numbers, both shows essentially tied in the target 18-49 demographic at a 0.24.
A strategic business owner obsessed with "winning wars" understands his opposition's leader and avoids engaging in projecting irrational and petty beliefs in order to stir up his or her army.  Rather, it would be wiser to quietly and cautiously observe the opposition's decision-making to effectively counter-program and capture the attention of potential consumers.  This does not bode well for Tony Khan when he engages in social media warfare with the opposition to try and stoke a fire that merely exists in a metaphorical fantasy.  All the while, the rival niche audiences partake in nonsensical arguments over which organization "won" a war that has not, does not, and will not exist, despite a genuine hope that professional wrestling will ever reach that level of popularity again worth necessitating a war.
A true and authentic wrestling war in today's culture should be the fight to reassemble a lost and/or new audience. Per discussion of a lost audience, that insinuates both parties fight for the admiration and trust of disgruntled audiences that have since tuned the product off from their habitual consumption.  Arguably, this can be seen as a lost cause, considering most of these wrestling fans have long since distanced themselves from professional wrestling. However, a business that can successfully earn back that trust of disassociated consumers is a fruitful investment. Catering to loyal and clinging fan bases may be short-term goals, but they are not expansive business strategies.  And based on the weekly viewership numbers, ratings, and key demos for both parties, AEW and WWE continue to cater short-term appeal to their niche audiences instead of investing in long-term strategic outreach to new audiences.  The art of mastery on this level is a war worth fighting for.
Sources:
Casey, C. (2021, October 18). Who won Friday night's ratings battle between WWE smackdown and AEW Rampage? WWE. Retrieved October 20, 2021, from https://comicbook.com/wwe/news/wwe-smackdown-aew-rampage-oct-15-ratings-war-who-win-tied-demographic-smackdown-wins-audience/.

Feloni, R. (2014, August 14). 33 war strategies that will help you win in business. Business Insider. Retrieved October 20, 2021, from https://www.businessinsider.com/war-strategies-to-win-in-business-2014-8.

Thurston, B. (2021, January 15). Key demo and total audience: What are they and how much do they matter? Wrestlenomics. Retrieved October 20, 2021, from https://wrestlenomics.com/2020/07/14/key-demo-and-total-audience-what-are-they-and-how-much-do-they-matter/#:~:text=With%20a%20new%20head%2Dto,advertisers%20to%20the%20programs'%20networks.