Cook's WWE Hell in a Cell 2020 Gambling Picks
Cook takes a look at the relevant betting odds prior to SmackDown tonight for Hell in a Cell!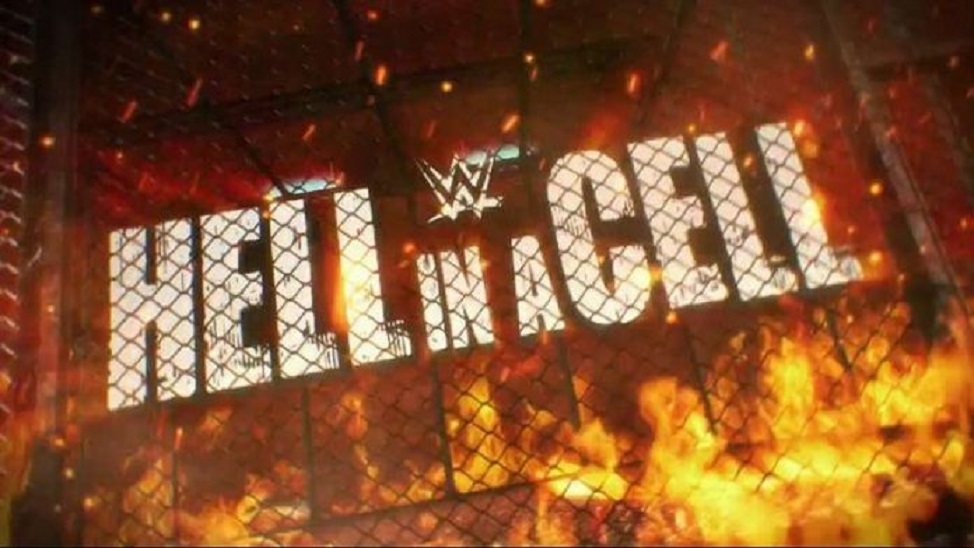 WWE Hell in a Cell takes place this Sunday! We've got three Cell matches on tap, each one with a championship on the line and a good amount of hatred going into it. The rest of the card? Well, only two other matches have been announced so far, and betwwe.com only has odds for one of them. I think we can safely assume that The Fiend will be favored in his match with T-Bar, and it won't be worth betting on.
What else could be added? On the Raw side, Women's Champion Asuka & Women's Tag Team Champions Nia Jax & Shayna Baszler haven't been booked yet. I wouldn't be surprised if Asuka and a partner to be determined got a shot at those tag titles. One would expect Miz & John Morrison's ongoing issue with Tucker & El Gran Gordo to appear on the show in some fashion. How about AJ Styles? He's got a new bodyguard and is looking to cement himself as a top contender for the WWE Championship, it can't be too hard to find him an opponent.
With SmackDown yet to take place as I write this, I expect we'll see more matches involving their talent announced for Hell in a Cell pretty soon. For right now, let's take a look at the four big matches we know we can wager on…for entertainment purposes, of course.
Jeff Hardy (+110) vs. Elias (-155)
Sunday Night: HIAC against @JEFFHARDYBRAND

Monday Night: Universal Truth on @iTunes @Spotify @YouTube pic.twitter.com/9ulR3b4zwS

— Elias (@IAmEliasWWE) October 22, 2020
Remember when Elias was hit by a car and everybody thought Jeff Hardy did it under the influence? Then we found out that he didn't do it, and was in fact framed by Sheamus? Apparently, Elias wasn't watching much WWE programming during his absence, as he's still blaming Jeff Hardy for his misfortunes. Weird, right?
Elias seems like the easy pick since he just came back, but I wouldn't be shocked if Jeff Hardy pulls off the win and Elias gets his heat back after. In fact, I'm leaning Jeff Hardy for this one, but I'm not confident enough to tell you to wager on it.
WWE SmackDown Women's Championship Hell in a Cell Match:
Bayley (+165) vs. Sasha Banks (-240)
It's BOSS TIME
👩🏾‍🍳😘 https://t.co/CHPcMqsdF8

— $asha Banks (@SashaBanksWWE) October 17, 2020
Gotta say that I'm a bit surprised by this line. Sasha defeating her former best friend Bayley and ending her history-making title reign seems like the proper ending to the story, right? Are we assuming this story is ending at Hell in a Cell? I'm sure not. Add in the fact that Sasha is 0-2 inside Hell in a Cell, and I'm wondering why Bayley isn't the favorite here.
I wouldn't be surprised if this changed dramatically prior to Hell in a Cell depending on what takes place on SmackDown, so keep an eye on it. Should Bayley remain the underdog, you have to put your money on her.
WWE Championship Hell in a Cell Match:
Drew McIntyre (-250) vs. Randy Orton (+172)
Cowboy Bob https://t.co/Zcycmn5YrA

— Randy Orton (@RandyOrton) October 19, 2020
This is one of many WWE feuds that will seemingly never end. Orton has gotten shots at McIntyre's WWE Championship at the last two big events. We thought the feud might be over at Clash of Champions when all the old Legends came back to help Drew out, but instead Orton beat them all up again and got another title match. This time, inside Hell in a Cell.
Randy is 4-3 lifetime inside Hell in a Cell, while this is Drew's first Cell match. Two of Randy's wins began new WWE Championship reigns for the Viper. I know that the odds are telling us that McIntyre is the pick here, and Drew has had Randy's number lately. However, it just feels like this is Randy Orton's time. The newsletter writers have been telling us about that eventual Orton/Edge WWE Championship feud for months now. Drew's had a lengthy run with the title that surely would have gone better with actual crowds. It feels like it's time for a change, so I'm going with the "underdog", Randy Orton.
WWE Universal Championship Hell in a Cell I Quit Match:
Roman Reigns (-5000) vs. Jey Uso (+900)
Let's be very clear, you did nothing in this interview to contribute to me liking this tweet. As a matter of fact, all you did, was creep me out with that "behind the camera face" of yours. https://t.co/eZ1SWhqpzt

— Roman Reigns (@WWERomanReigns) October 16, 2020
I wonder if anybody has ever been a bigger favorite than Roman Reigns in both of these matches against Jey Uso. Absolutely nobody in the world is giving Jey the slightest chance of winning this thing, and who can blame him? The Tribal Chief has been on first since going shirtless & acquiring the services of Paul Heyman. Good for Jey getting on TV in a singles role and having some good matches, but nobody thinks he'll ever be Universal Champion.
I shouldn't say "nobody". Surely somebody out there reading this thinks that Jey Uso could be Universal Champion someday. And I should know better than to rule anything out for all of time in pro wrestling. Never say never, right? I will take back part of my statement. Perhaps, someday, Jey Uso could be Universal Champion.
It ain't happening Sunday night, because Roman Reigns isn't quitting for anybody. Especially not a family member. Don't bother betting on this one.