DeMarco: Halloween Havoc Was The Perfect NXT Themed Show
Greg DeMarco, like all of you, tuned in to Halloween Havoc. But did you love it as much as he did? Find out why he did, here!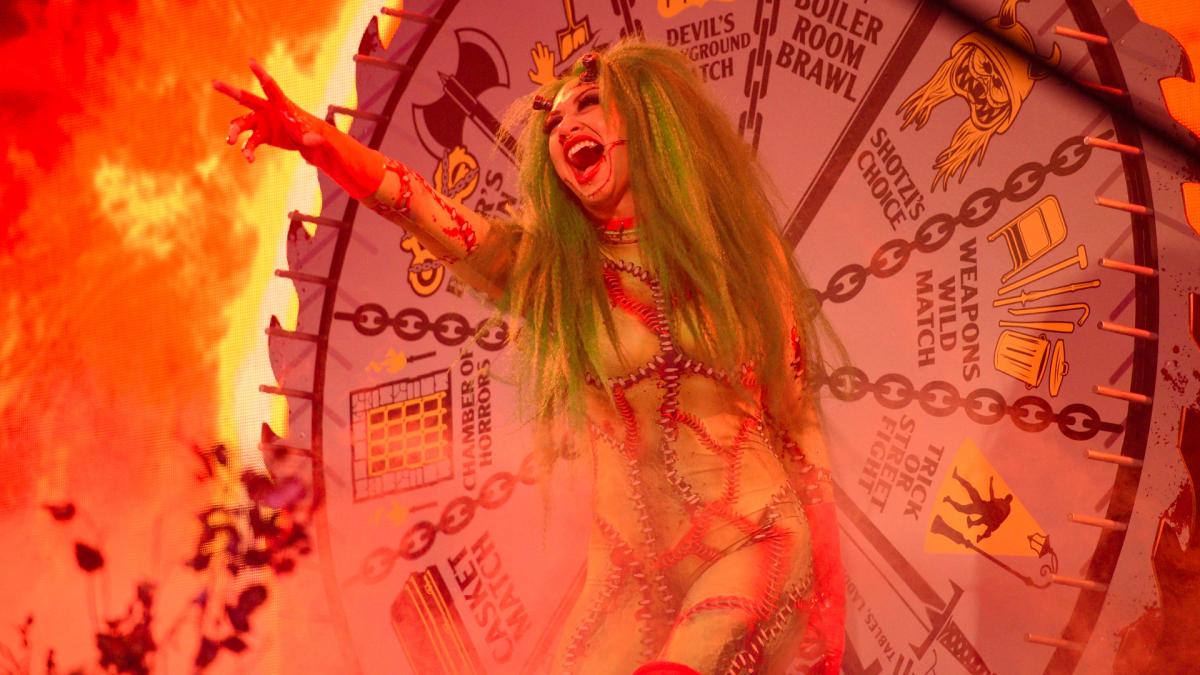 Greg DeMarco, like all of you, tuned in to Halloween Havoc. But did you love it as much as he did? Find out why he did, here!
WWE NXT brought us Halloween Havoc, an event first announced at Takeover 31. I watched it not-quite-live (because west coast time, and life), but it was still live-to-me. And I have to give you a spoiler here: I loved it.
But that's not what this article is about, right? I mean, I could end it here at less than 100 words, throw in an image or two and call it a day. But that's not what you've come to expect from ol' Greg DeMarco. What's important here is WHY I loved it so much.
So let's have at it!
Heavy Metal Environment
When the Capitol Wrestling Center was introduced, Triple H promised a "heavy metal soundstage." It didn't quite feel that way to me, but they made small changes along the way (including keeping the ceiling illuminated) to get closer.
Well at NXT Halloween Havoc, I actually felt like we had accomplished the heavy metal soundstage vibe that Trips was talking about. Maybe it took some actual heavy metal, more smoke, and seeing more of the soundstage itself as people fought throughout the arena, but I was 100% on board with that selling point during this show.
Hot Start
There was so much hype behind Halloween Havoc, the worst thing they could have done was a slow burn at the top. Instead, they went right for a major match in Damian Priest defending the NXT North American Championship against Johnny Gargano, and it was the night's lone title change as well. The match itself started hot, with a great entrance for Damian Priest and our first look at our host, Shotzi Blackheart, who we'll talk about in a moment.
Stipulation Matches
Stipulation matches can suck. They really can. But these stipulation matches didn't. NXT didn't overcomplicate anything. The Devil's Playground was a Halloween take on a Falls Count Anywhere Match. Tables, Ladders, and Scares was the exact same thing–a Halloween take on a TLC Match. And the cinematic experience we got from Cameron Grimes and Dexter Loomis accounted for the first time I've cared so much about either character. I love Cameron Grimes after his performance here–he gets it. And getting your character is a big deal in WWE.
Big Moments
This was a big show–a Mini Takeover if you will. Great American Bash was the same, and I am sure we'll see more WCW themed NXT specials in the future. but for this to be a Mini Takeover, you needed some bigger happenings. You had those here, with Johnny Gargano capturing the NXT North American Championship from Damian Priest, thanks to an assist from who is likely Brendan Vink's new persona. You also had Pete Dunne's return to NXT proper, looking jacked as ever, and immediately turning on Kyle O'Reilly and joining Pat McAfee's crew alongside Oney Lorcan and Danny Burch. This event had to have memorable moments that NXT can show us over and over in the coming months, and it had just that.
Shotzi Blackheart
The star of the night was Shotzi Blackheart. The first key to this is the fact that she wasn't overexposed. She played her role well, but wasn't the proverbial "shoved down our throats." But if you didn't already know, you know now…
SHOTZI. IS. A. STAR.
They say success is when opportunity meets preparation. What Shotzi does simply works right now. She's been in the business over five years, had a failed run at Tough Enough because of a medical issue, but signed just over a year ago and is now ready for her spotlight.
But there's more to Shotzi than that. She has major crossover appeal coming. She can be a mainstream media star in the next four years. She's uniquely perfect, in the same manner as a "Stone Cold" Steve Austin, The Rock, Becky Lynch, or Sasha Banks. What those stars present wasn't easily replaced, and that's Shotzi Blackheart. Triple H knows it, WWE knows it, you know it, I know it. Shotzi Blackheart is a goddamm star.
Maybe you agree, and maybe you don't. I'd love to hear your thoughts, so hit me up on social media @ChairshotGreg or leave a comment below. You can also join the discussion at The Chairshot's Facebook Group.