Mitchell's Talking Smack Report! (10/17/20)
Say YES to Talking Smack!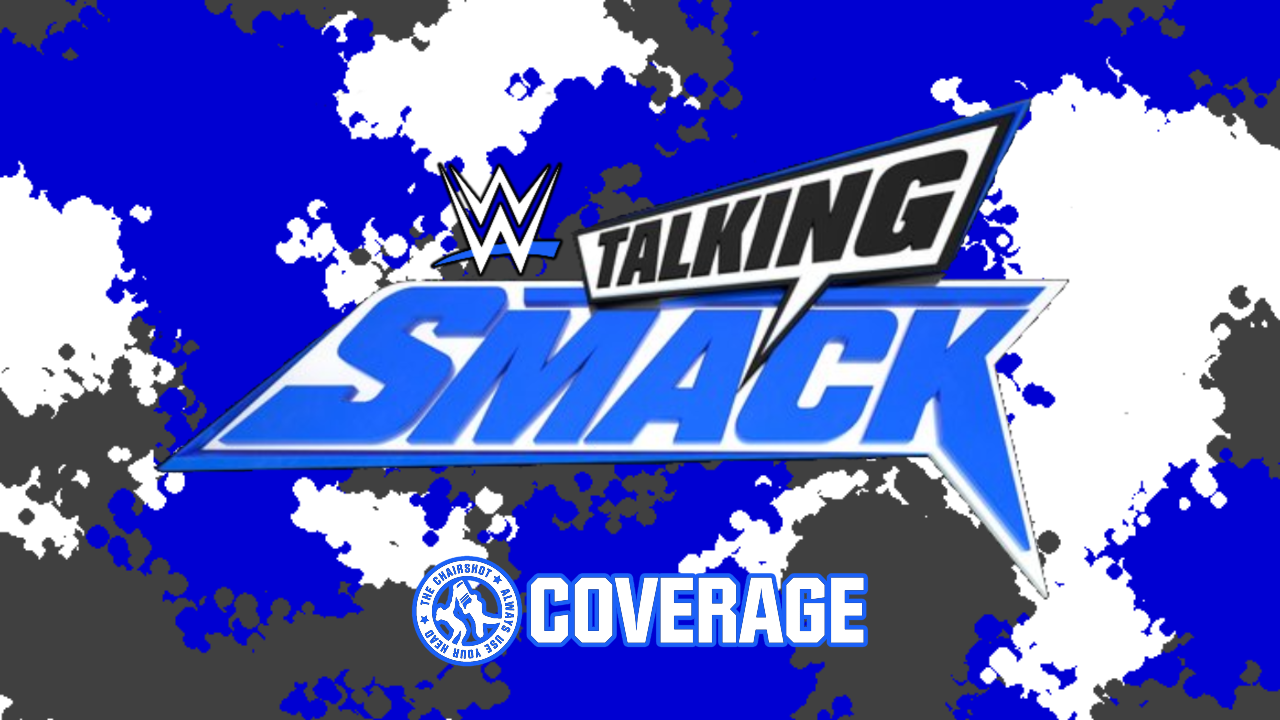 Look who's back on Talking Smack!
It's DANIEL BRYAN! He'll still be a guest, but that means he can speak his mind! What will he say about last Friday night?
Kayla Braxton and Sami Zayn welcome us back!
The season premiere of SmackDown was big but Hell in a Cell is also one week away! Luckily, to Kayla's "utter joy," Xavier Woods runs in! But Sami tells him to stop and go away. Woods has to go to Raw! Unprofessional! Is this how Kayla runs things? Zero decorum. But Kayla says it's nice to have Sami, too. The undisputed Intercontinental Champion points out that everyone actually did like his first episode last week. Yes, people enjoyed the banter. Is the belt in the shot?
Now, in SmackDown's main event, Roman VS Strowman, the Monster Among Men tapped out and heads to Raw. The same goes for Woods and Kofi Kingston, though the New Day was successful in their farewell. Bye, Woods! Is Sami jealous? Of Woods? No, he's insulted. Stop smirking, Kayla. Moving on, tonight's episode has great guests. First is the father and son combination that came back to SmackDown, Rey and Dominik Mysterio!
The Mysterios join Talking Smack!
Sami is happy to see them, and Kayla officially welcomes them. Sami wants to finish his compliment to Dom. Right, sorry, it was nice. But to start, how does it feel to be back on Team Blue? Rey called SmackDown home for years, so he's back home. Blue mask for SmackDown, it was meant to be. This is where Rey Mysterio was recognized worldwide, with Eddie Guerrero, Kurt Angle and Batista. Such good memories, and now they're even more special to share with Dom. Was there any part of them that was frustrated to learn Seth Rollins AND Buddy Murphy are here? AND Murphy! Sami points out Rollins is bad enough, but Murphy, too? What is going on?!
Kayla does point out that Murphy turned on Rollins, tried to extend an olive branch to the Mysterios, but the Mysterios didn't accept. Sami wants to know what's going on, because it looks like a mess to him. Rey says big brothers can be overprotective of younger siblings, especially sisters. Dom is that type, he looks after Aalyah. Dom answers that he's happy to be on SmackDown, but this doesn't change what it was on Raw. What Rollins and Murphy did to him, his dad and the family, that's not going away. Sami asks if there was relief for that moment when they thought they were on separate shows. After all, Rollins tried to take Rey's eye and was trying to ruin the family. There was no disappointment in the draft pick, just that Rollins was leaving. There's unfinished business and Dom wants to finish it. That'll happen now on SmackDown.
Rey said what was scary would've been if they were drafted separately. But the family was drafted together, so now they can finish this. Kayla says Dom has been very impressive already in the ring. He proved himself at SummerSlam in the Street Fight. WWE Chronicle: SummerSlam has the interaction with Dom and Vince backstage. Vince congratulated Dom, said he was proud of him, and HUGGED him! Sami's never gotten any of that from Vince. SmackDown could be Dom's house now. Dom was just happy everyone else was happy. Good answer. Dom himself was happy of his performance. That was a hell of a debut. Everyone else's first match usually goes bad. But to start in WWE, at SummerSlam, that's a lot of pressure, and Sami commends Dom for handling all that.
Sami has a question, if Kayla is okay with that. Sami keeps saying Kayla is very strict. His question is for Rey. How is the eye? Rey and Dom are here together, Sami has a lot of respect for Rey, but can Rey still "go" in the ring? Yes. Rey was concerned, but he's at about 99%. He's ready for big things to come, once he and Dom get past Rollins and Murphy. But Murphy trying to get on Aalyah's good side… Sami says that's really messed up. Kayla ends on a positive note. Dom's bucket list is a tag title reign with Rey. But the very last item is…? Dom knows Rey owes him some spankings, so maybe they can go 1v1 one day. But that's the far future.
Sami was worried he was going to say the Intercontinental Championship. Oh that's on the list somewhere. Sami says he respects them but just stay away from the belt. Well Rey knows Dom would love to face Sami. Sami would love to face each of them in turn, just not for the title. Kayla thanks the Mysterios for being here and wishes them luck.
Kayla and Sami talk about the great depth of talent on the SmackDown roster. Sami was looking at the roster list, there are some great match-ups now. Speaking of, their next guest is an incredible addition. A former WWE Diva's Champion and former SmackDown Women's Champion, and the legacy of the Harts! It's NATALYA!
Natalya joins Talking Smack!
The Queen of Harts is back on SmackDown, Kayla is selfishly happy for that. Sami asks if it's embarrassing for Kayla to gush like this. Natty says it's fine, she loves Kayla, they're friends. To get to business, Natty is one of the most impressive women in WWE history. A locker room leader, and the anniversary of history is coming up. October 30th, 2019, Natalya VS Lacey Evans was the first woman's match in Saudi Arabia. Is it still surreal? Natty thinks back to that, it was special because Lacey has become one of her favorite opponents. She says this after getting a tooth knocked out by Lacey! Yes, Natty is glad Sami brought that up. Natty has faced the best! Charlotte Flair, Asuka, Becky Lynch, Sasha Banks, Naomi, Tamina, on and on.
One thing Natty will say is Lacey is one of the hardest hitting women. Natty doesn't usually put a lot of girls over, but Lacey is one of the few women who could knock her tooth out and Natty would still like her. Natty says when Lacey is in the ring, it's go time. Kayla shares the tweet from after. Natty shows her missing tooth and gives a shout out to Lacey for it. #Respect! There's clearly different kinds of respect because Sami wouldn't have been so gracious.
What does Natty think of Lana? We saw Lana survive and win the Women's Battle Royal to face Asuka. Natty says she has a complex relationship with Lana. Their dynamic on Total Divas shows they're like sisters. Natty will tell Lana off and yet they're still close. They fight, hug it out, and so on. Natty said they're not working as a team anymore, because she is the #BOAT, Best of All Time! She's the most winningest woman, the numbers show it! Kayla gets on Sami for wanting to fact check and Natty tells him to double check. She's won the most, had the most, had the most PPV matches, which many she's won! Sami is amazed. He thinks of Natty as one of the best, yes, but thinking about who's won the most and done the most, that's Natty.
But Natty told Lana that every time they're together, for some reason they lose! Lana gets her head kicked in, or goes through a table! Natty has to move on already. She isn't looking for anything less than the best. Natty is pushing Lana to be her best, even if it has to be apart. Lana can be champion! Sami says you can't eat ice cream every day, y'know? Natty and Tyson Kidd have been training Lana and they see her potential just on her passion and work ethic. But she needs to understand it takes time and focus. Lana can beat Asuka, Natty knows it. Kayla clearly sees Natty is a great friend. Sami thinks it's odd, she's so nice to people who did her wrong. Well, keep friends close and enemies closer.
But Natty is back on SmackDown, where she became champion, maybe we see her become champion again. Natty says it feels great being back. She's ready to be the champion again, and to prove she is the #BOAT. She even likes seeing Sami. Okay, bye!
Sami asks Kayla if it was fun "conspiring" with Natty against him, taking shots. It was not her plan. But their last guest of the night is the man who put this talk show on the map! He's still SmackDown blue, was in the ThunderDome for the first time last night and is still the leader of the Yes Movement, it's DANIEL BRYAN!
Daniel Bryan joins Talking Smack!
Bryan wants to get a Yes chant but Sami says there's no fans to do that with. Technically, Sami is in Bryan's seat. Well technically, the Intercontinental Championship used to be his, too, but look who has it! Sami has the title, has the seat, but it's all okay. Kayla gives Bryan a notepad to keep score of how Sami does. Sami asks, then, to be perfectly honest, Bryan had the hype. We haven't seen him in months, Sami respects Bryan a lot, and Bryan's comeback "was largely uneventful." Sami takes some personal exception. He was gone a few months, while champion, but he got no hype for his return. But oh, the great Bryan gets all the hoopla, and then squanders it. Kayla says he didn't.
But Sami wants Bryan to admit it wasn't his finest hour. Bryan says it wasn't the worst thing, either. Oh, setting the bar high~! But everyone has highs and lows, even Bryan. Well that wasn't what the fans were waiting for in the great return of Daniel Bryan, right? Well Bryan's at a different point in his career now. Bryan wanted to bridge the enthusiasm fans have for him, to the enthusiasm for SmackDown. Bryan was excited to have the Street Profits here! He loves those guys! Yes, he's Daniel Bryan, but look who is here now. Seth Rollins going on about his vision, but the vision is all about Seth Rollins. Bryan talked about this before leaving. He has a better vision for SmackDown that's about SmackDown.
For example, the Intercontinental Championship should be defended on television more often, against those who deserve a chance. Despite arguing with Sami in the past, Bryan respects Sami's ability in the ring. So Sami VS Shorty G Chad Gable. Sami VS Cesaro! Sami VS Big E! Or even Sami VS Otis after that confrontation "last night." Sami says those are great marquee matches, those could main event SmackDown, but those guys need to earn their keep. Kayla asks about Bryan's own interests in the title. After all, it was June when Bryan lost to AJ Styles in the tournament. Sami says that was fraudulent. But the point is, will Bryan get back in the title hunt?
To be fair, Bryan won't pick a fight, but a dream, a bucket list match, having been Intercontinental Championship before but having to give it up because of injury and retirement, is to make the IC title a true workhorse title, defending it week after week, maybe even every week! There are so many people Bryan hasn't faced yet! Bryan VS Metalik would be amazing because Metalik is one of the best luchadors! Or then Big E, Chad Gable, and yes even Sami Zayn, without someone interfering. Yes, that was at WrestleMania, Sami won and retained, that is worth noting. But Sami says Bryan comes here, talking like he's this ultra good guy. Bryan is a good guy, and Bryan has to admit here that he had a plastic water bottle and felt awful about it.
But Sami's point is that Bryan's here, being all altruistic, talking about it's for everyone else and not himself. Forgive Sami here for not buying that. To be fair, Bryan becoming champion again to defend against everyone else isn't so much for everyone else but for Bryan, as a test of himself. Bryan is at a point in his life and career where he wants to test himself against the people he hasn't faced yet, or even those he has, because everyone is getting better. Bryan noticed when he lost to AJ Styles, he has less spring in his step the longer the match went. It's not that he gets tired, he just can't jump as high as he could, but Styles can and Styles is older! As we grow and evolve, wrestling changes. Bryan says this is his martial art, a test of himself. Bryan tests himself every match, and his opponents show what he needs to work on as a human and as a wrestler.
Sami says that's interesting, the talk of evolving. Looking at Bryan now, Bryan might be devolving. This isn't the returning Bryan, this is a GM era Bryan. Is that not the vibe Kayla gets? Kayla says they have to go, the music is playing. What? Back in Bryan's day, things went off the rails and went longer! Sami agrees, they should get at least four more minutes! Make this a full half hour! Now things are going off the rails! FLAT EARTH!!
---
My Thoughts:
A great episode for Talking Smack! Woods rushing in for one last appearance, Sami being Sami and all the guests were great. Rey and Dom were a good start, taking it easy, and they did the usual for this continuing rivalry with Rollins and Murphy. Natty was good, and it was interesting for her character to spin things that way with her and Lana. Maybe because she's back on SmackDown, Natty will try being Face again. The Hell in a Cell SmackDown Women's Championship match honestly could go either way, though I'm hoping we get Sasha becoming the third-ever Women's Grand Slam Champion. If not, the only way Natty gets a match for the title against Bayley is as Face. Bryan's segment was of course the best, he and Sami had good back and forth, and I like that Bryan is still pushing the idea that the Intercontinental Championship will be the television title for SmackDown.
And Bryan is right about the meta, let Talking Smack be more freeform so we can get more classic moments. I like that he shouted "FLAT EARTH" at the end just to tease AJ Styles from their own classic moment. At the same time, Talking Smack needs to be put out on Friday nights. Yes, there's 205 Live but that is the show that's prerecorded, so just pretend it gets bumped back by Talking Smack going over a little. Or record Talking Smack while 205 Live is airing and put it on right after. There's no point in trying to kayfabe Talking Smack as a Saturday morning show if everyone keeps forgetting during their interviews!
Mitchell's WWE Raw Talk Report! (7/26/21)
Raw Talk will Live Forever!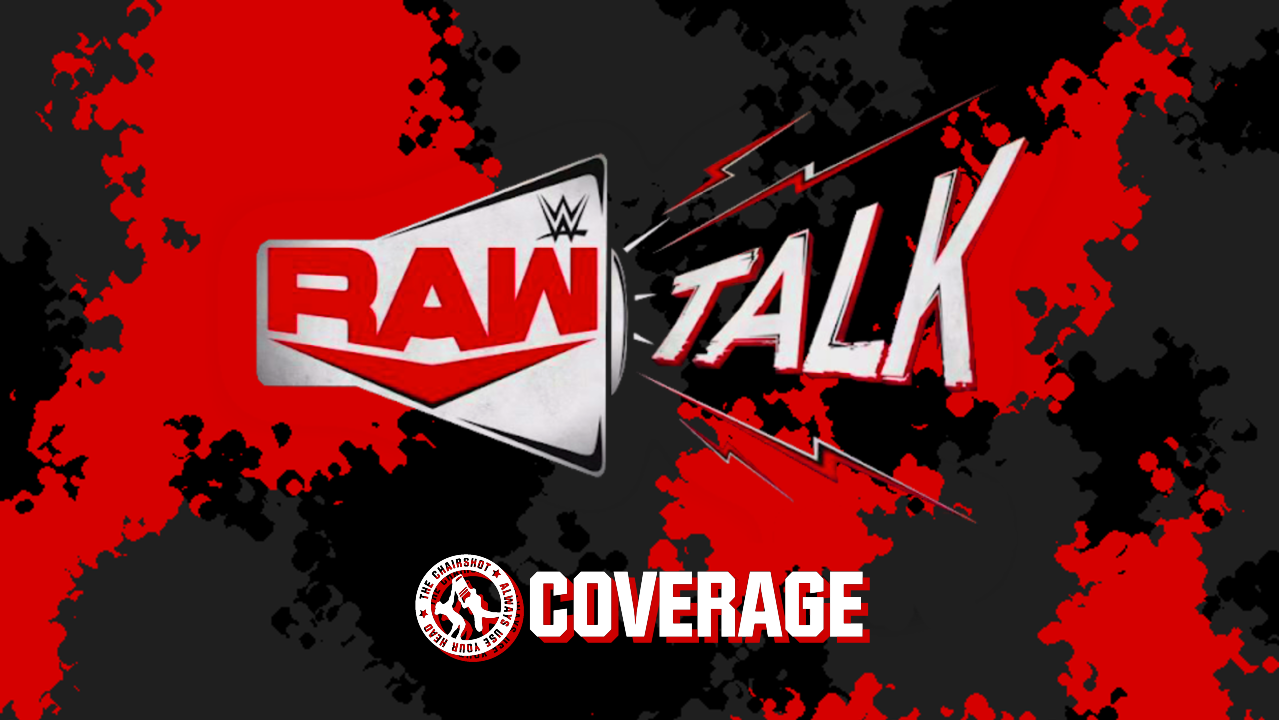 Raw Talk has the Nightmare, the Archer of Infamy, and the tag team champions!
What will Rhea Ripley, Damian Priest, AJ Styles & Omos have to say after a raucous Monday night?
Kayla Braxton and Matt Camp welcome us to the show!
A recap of the last few moments of Raw play, and Kayla can't believe we're less than a month away from SummerSlam! And what we saw is setting the stage for a huge match. Charlotte Flair defeats Nikki A.S.H. in a non-title match then adds on. Matt says what Nikki did last week is something we'll remember forever. But trying to do that to Charlotte again, Charlotte was ready. Charlotte sent a message going into next week's rematch, and while Charlotte isn't the champion, she has to be the favorite. Hopefully Nikki can get momentum back before the big Triple Threat.
Another challenge standing tall over a champion was Damian Priest. He defeated Sheamus in a WWE United States Championship Contender's Match and will now have a chance at the title. Sheamus has something to worry about. Matt says Priest was coming for this title for some time, and he got a win here tonight. Sheamus might have trouble with that nose yet again, and we'll get Priest's thoughts later on. The Raw Tag Team Championships were on the line, and again between Styles & Omos and the Viking Raiders. Omos & Styles retained, but they seem to be looking ahead to new targets. Styles & Omos were impressive in their win, and Matt can tell those two are after Riddle.
A replay shows Omos use his two hand slam to set Erik up for Styles' Phenomenal Forearm. A big win over a tag team that has won all over the world, hat's off to the Raw Tag Team Champions. And Matt likes the initiative the champs took going after Riddle and breaking the scooter! Kayla wants to maybe help Riddle pay for a new one. Riddle is alone without Randy Orton, but the champions are here to talk!
Kevin Patrick is with Styles & Omos and congratulates them on retaining the titles tonight. But why did they go after Riddle? None, really. Styles just doesn't like Riddle, no one does. Riddle has no friends. But he also has a sweet tooth, which is really annoying. Riddle's always carrying around Gummy Bears in his bag, it's weird, because there are other gummy candies out there. Styles is partial to Sour Patch Kids himself. Omos likes Swedish Fish. Oh that's really classy. But did they have to break his scooter? Styles didn't, but Omos did, and it was awesome. But why? They know what that means to Riddle. Omos did it because he wanted to. Boom, simple as that. Interview over.
One more question, about the defense against the Viking Raiders. It went pretty smoothly. Yes, they're the best. This is their house. Styles is the best, Omos is the second best. Phenomenal Styles and Great Omos. Kevin sends it back to the studio.
Kayla says maybe if they all have a sweet tooth, Riddle should get Styles & Omos their favorite gummies and they can smooth this over. Matt gets it, but he can't believe there was no reason as to why they did what they did to him. They just don't like him, and now that it's 2v1 with Orton around, the champions can change things from being the hunted to the hunters. Matt wants to see more out of this, just not destroying a scooter. Maybe Riddle's happy-go-lucky aura isn't their thing? Well, still more to come, after the break!
Raw Talk returns to talk Drew McIntyre.
McIntyre was given a choice: apologize or face legal action. He and the fans agreed, "Screw the lawyer and beat Veer within an inch of his life." McIntyre got fans to join in on "Drew is Gonna Kill~ You!" but Mahal made sure Veer survived his Raw in-ring debut. Chanting aside, as we've said, McIntyre has nothing else now that he's barred from the world title so all his anger is going after Mahal and his minions. The lawyer takes the hit, Mahal is still in trouble. Mahal should just stay far, far away. But this McIntyre is fun to watch! Kayla wants more chants, too. Mahal better watch himself, because McIntyre has nothing to lose now. It isn't wins or losses, just about getting revenge.
Matt says Mahal should stop riling McIntyre up, the friendship is gone, the past is the past. This McIntyre is fun for the fans, but not for Mahal. However, Priest still has his opportunity for a title, won tonight as Sheamus lost his protective mask and Priest Hit the Lights. Priest wants the US Championship as his first Raw title, but Sheamus says his nose is not in good shape anymore. Sheamus has had a great career, Priest is still very new, is this the time for Priest to get the gold? Matt says yes, because as much as Sheamus has been battling against some great hitters, but he's in bad shape now. Sheamus might still respect Priest for stepping up, but we'll have to wait and see.
Kayla sends it back to Kevin and Kevin is with Priest to congratulate him. Priest won his match tonight, has a title opportunity in the future, it puts him in a great spot! Yes, it does, and it feels great, K-Peezy! Priest feels good. Ever since coming to Raw, he has had one goal: do what he has to do to make sure his name will #LiveForever. WrestleMania was an awesome first step, but now he has to establish it by getting something he can hold. A title is that very thing. Priest says these are good times. Kevin asks how it felt to be back competing in front of fans. Was this the biggest night for him since Mania?
Oh hands down. That crowd was so good tonight, and it felt so good to have a match on Monday in front of them. Priest loves the energy, vibes off it, he is on cloud nine. Kevin brings up how Priest hates bullies, and Sheamus is being that. From Carrillo to Garza to Ricochet, Priest ain't having that. Priest didn't grow up with much in the Bronx. The family had to scratch and claw to get what they could and there was always someone else doing that by attacking from behind. Priest doesn't let that fly. He isn't a hero, but if he can teach someone a lesson while getting something for himself, then so be it. Sheamus ain't getting away with it while Priest is around.
Well, Priest is from the Bronx, but Kevin brings up Sheamus being from the northside of Dublin. Priest hasn't been there, but he's met badder people from Ireland, like Becky Lynch. BOOM! The Man is definitely a badass. But Priest is riding high, no wonder he's all smiles. Everyone who knows Priest knows he works hard so he can play harder so he can #LiveForever. Come the right time when he faces Sheamus for the US Championship, we'll see a NEW US Champion. Kevin loves the confidence and sends it back to the studio.
Kayla says Priest is a man of the people, he'd make a great US Champion. Kayla feels he has a great shot, and Matt says there is a lot of confidence in Priest. Priest has had a great year, from the Royal Rumble to WrestleMania 37, and as he just said, bullies come up from behind but Priest is gonna get right in Sheamus' face. That shows Sheamus that Priest has no fear, Priest is ready for Sheamus, and that's not very common. Kayla watches for when someone makes their intentions known with a calm demeanor. Priest is locked in, Sheamus is rattled, and Raw Talk takes another break before talking with The Nightmare.
Raw Talk returns to talk Bobby Lashley.
When the All Mighty WWE World Champion said "no" to Goldberg, his former associates in Shelton Benjamin and Cedric Alexander came out to get theirs. MVP said they sounded ridiculous with their arguing, but Lashley took them seriously enough to face them in an Handicap Match! Lashley dominated them with Dominators, and then stacked 'em and pinned 'em. Kayla says the definition of "almighty" should probably be changed to what Lashley just did. But Lashley wasn't going to dignify Goldberg with a response, and Matt says this is where MVP comes into play.
Lashley just destroyed his former teammates, could take on anyone for the title, but with social media showing us the training regimen, maybe he's still preparing for a hall of famer like Goldberg? MVP and Lashley are making Goldberg wait because Goldberg wants to go 100 MPH, full steam ahead. Credit to MVP having Lashley play the game. Lashley will make his call when the time is right. Lashley has everything going for himself right now, so why wouldn't he?
Now, to go back to the conclusion of Raw, Nikki and Charlotte fighting it out. Nikki came back strong but this was the mirror image of last week, turned around at the end. That is why Charlotte is 11-time champion (13 if you include NXT) and the best in the division today. She makes moves like that, learning from before and turning it around. Of course she then adds insult to injury by beating down the champion before their rematch next week. Kudos to the Queen! But there is a third element to SummerSlam, and that is Rhea Ripley! They send it back to Kansas City.
Sarah is with Rhea and she asks Rhea's reaction to what was made official tonight. There will be a SummerSlam Triple Threat for the Raw Women's Championship, Nikki VS Charlotte VS Rhea. Rhea's reaction? She's excited. She gets her shot at the title, and to be honest, she is excited for Nikki. Nikki finally believes in herself and is doing really well because of it. But at the same time, Rhea wants the title back and this will be her one opportunity to get it back. And speaking of opportunities, let's look t Charlotte's track record in Triple Threats: not too shiny. It's really dull, actually. So this is a great opportunity for Rhea and Nikki, but especially Rhea. Rhea will walk out champion because she's the Nightmare who loves to shatter their dreams.
Yes, Sarah notes how Rhea joined the interview earlier to encourage Nikki against Charlotte. But how is she going to go in against Nikki A.S.H? Nikki said it herself, she's gone through a "metamorphosis" into this new form, and she's still a new competitor for Rhea to face. Yeah, Nikki believes in herself right now, and kudos. She's a great talent who has worked hard to be the champion. But unfortunately, Nikki's stepping into the ring with both Rhea and Charlotte, and Rhea doesn't care how peppy you are or how confident you are, Rhea is going in as Rhea, and what Rhea does best is brutalize opponents. Rhea doesn't want to beat Nikki down, she likes Nikki. But this is her time.
More to SummerSlam, there will be 60 THOUSAND plus fans there, what is she feeling about that already? Plus, how is she feeling about the crowd tonight? Rhea says the energy was amazing, it really brings out the best in the superstars. Rhea feeds off that and builds that adrenaline and power to go on and compete in the way she does, taking her opponents to their limits, and then still coming out on top. That's what she'll do again at SummerSlam. So what's her game plan? Oh, Sarah, Rhea never gives away her plans. Not to anyone! That'd be stupid, so her lips are sealed. In that case, back to the studio.
Another calm demeanor. But Kayla wants to know how Matt feels about Nikki being overlooked by both challengers. Yes, there's something to that. Rhea automatically talked about Charlotte, who she's been battling for months now. She did mention the Triple Threat, and going back to #WrestleManiaBacklash, another Triple Threat there, and Rhea came out of it the winner. However, MITB, Charlotte won 1v1. But Kayla brings up that we know a Triple Threat makes it so a champion doesn't have to be pinned for someone to win. We'll have to see if they try and keep Nikki out of it at all.
Matt says it probably doesn't matter, because if Rhea and Charlotte want to focus on each other, that is where Nikki can sneak in and take advantage. It is all up for grabs in a Triple Threat, so don't overlook Nikki. Kayla agrees, Nikki can use distraction just like she did at MITB to win the briefcase. But that's all for this week, Kayla thanks us for watching, and hopes we tune in for this Wednesday's edition of The Bump, where we will hear even more from Styles & Omos. Good night, everybody!
---
My Thoughts:
Another good episode, but as I said for Talking Smack just last Saturday, I'm starting to feel like this format isn't going to be nearly as fun as the original. The way this is being done, we aren't getting that great energy from interactions between R-Truth, Kevin Patrick and whoever is on the show. I do appreciate Damian Priest referenced "K-Peezy," and he had a good segment himself giving the interview promo, but it was more fun when he was sitting down having almost a conversation with Truth and Kevin. Truth was almost too good, really, and Kevin makes a good "straight man" to Truth's antics. Kayla and Matt know what they're talking about but they're both the serious sports analyst.
Styles & Omos had a good segment, and I like Styles going on about Riddle liking candies. I actually hope Riddle tries a peace offering of something and then it fails. Then Rhea kinda recycled material from Raw, but even within the same segment because sadly, Raw hasn't given her much to go on other than "tough heavy metal badass." Combined with the things I point out in my Raw article, this is just another thing that shows how WWE has shot Raw in the foot. Rhea may not have been the most compelling character in NXT but she didn't nearly struggle with promos as much as she does here. She got to be herself, not an exaggeration of herself.
News From Cook's Corner 7.26.21: Returns Out The Yin Yang
Cook's News has returned thanks to wrestling being interesting lately! Has the current direction of wrestling helped to peak your attention as well?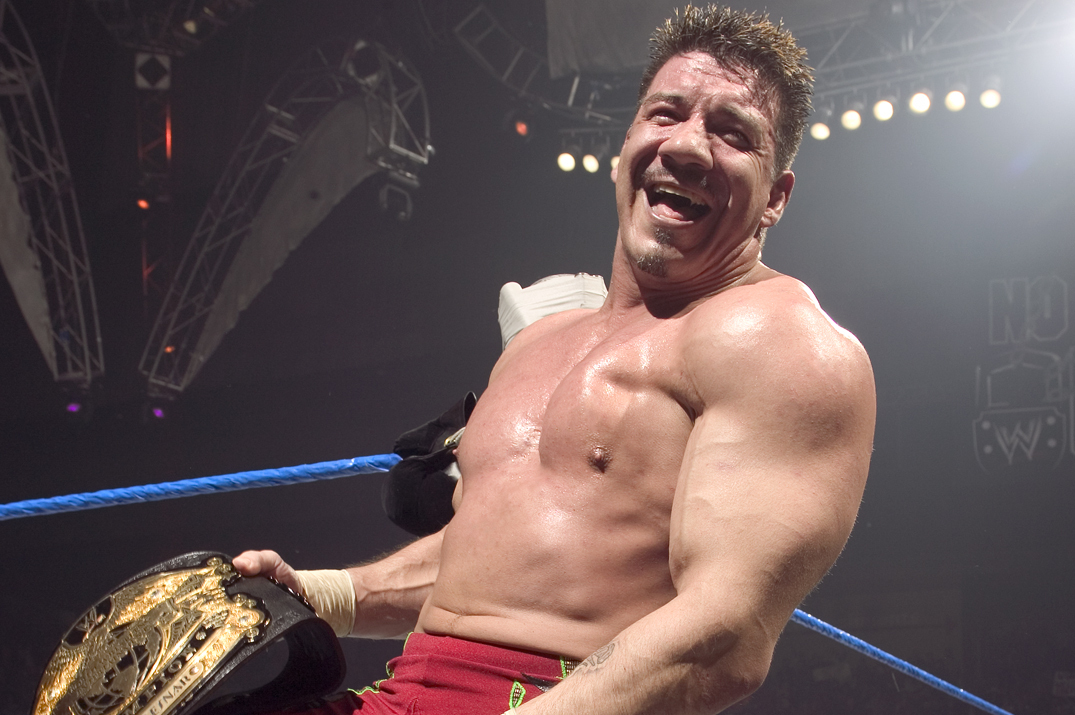 Hi, hello & welcome to News From Cook's Corner! I'm Steve Cook, and I'm here because there are things worth writing about. See, that's one of the things about me. Maybe it's held me back over the years, tough to say. All I know is I'm not one of those guys that has to have an opinion on every single thing going on in the wrestling business. Come to think of it, that probably has held me back, since wrestling websites want me to have opinions.
It's nothing new.
Why do you think I burn out on wrestling writing every few years and transition to writing about other things that interest me? Why do you think the most common phrase I utter on podcasts other than "Good times" is "It is what it is"? I probably shouldn't be admitting this live & in public, but I go to "It is what it is" when I have nothing further to say about a topic that is either relevant or true. My man Larry, he had a take on every single thing going on in the wrestling business, and after he was done talking he'd throw it to me and I'd reply with "Uh, well, it is what it is, man. Am I right?". The poor bastard. If only he had a proper podcast partner.
It's a weakness of mine.
Though, I feel like it might be preferable to the weakness many of you have, where y'all feel compelled to comment on every single thing for the most ridiculous of reasons. I was looking on the Twitter just after work ended on Sunday, and I noticed that Eddie Guerrero was a trending topic. Twitter usually kills people, so Twitter bringing somebody back to life would have been a welcome change of pace. No, unfortunately, it was just some jackhole Twitter account calling Eddie a B+ player. See, the "B+ player" thing is a trigger for a lot of folks. Including some folks in the business!
Eddie Guerrero was an A+ player.

End of discussion.

— Mick Foley (@RealMickFoley) July 25, 2021
All because one thirsty guy trying to get attention from a female Internet wrestling personality in her replies said something. I remember when Colin Cowherd slandered wrestling fans for caring about Eddie's death. That was actually worth responding to because the guy had an ESPN Radio show. The guy everybody's complaining about barely has more Twitter followers than I do. Why waste your time? You're giving the guy clout, which is what he wants so he can get attention from the female Internet wrestling personality.
This whole thing tells me that y'all are too thirsty. People need to keep themselves lubricated. That's the lesson to be learned here. On to the news!
Summer of Cena!
What a week it was for @JohnCena! pic.twitter.com/8sUu4nPwhk

— WWE (@WWE) July 26, 2021
WWE is back on the road, which means they have to fill some of those seats for television purposes. While just the idea of seeing rasslin live is enough for some, others need a little bit more. WWE knows the number one thing that appeals to those fringe fans…previous stars!
That's why we've got the Summer of Cena coming to a town near you. John Cena is back in the mix and appearing on WWE live events up to SummerSlam, and people are pretty darn excited about it. It's nice to see Cena getting this type of appreciation now after years of wrestling fans whining & moaning about Super Cena and his lack of work rate. I wonder if this is because the fans have done a 180, or if the fans that whined & complained about Cena back in the day have moved on to other things. Maybe it's just the natural course of things. Jeff Gordon went from getting boos to getting cheers at NASCAR races.
Either way, Cena's return seems to have sparked some interest, and a feud with Roman Reigns should spark some more. Seems pretty obvious after one week that Reigns is playing the role of 2011 John Cena, while Cena is playing 2011 The Rock. Some take artists will jump on the Reigns bandwagon since he's pointing out that Cena's playing the hits, while folks like me will point out that Cena's doing what the fans want him to do. Play the hits.
You just have to make sure you don't play the same songs too long. Then you end up like Bill Goldberg, making yet another comeback to challenge Bobby Lashley. It's the same song we've heard a few times at this point, and I'm not really sure who it's appealing to. Is there a large number of fans out there that want to see Goldberg vs. Lashley? Was there a large number for Goldberg vs. McIntyre, or Goldberg vs. Reigns/Strowman? Goldberg vs. Lesnar worked for what it was, but it's been diminishing returns ever since.
Nothing against Goldberg, who seems like a good dude. But the 2021 nostalgia kick would be just fine without another Goldberg championship match. I feel like if he shows up in a few years at age 60 still all jacked, maybe you get some morbid curiosity buys out of it. Otherwise I'm not seeing a use for Goldberg.
Plenty of use for Cena though. Word is that WWE isn't done, and that this is "just the beginning" with even bigger names to come! I get the feeling that some of these names are being oversold. As much as we love Becky Lynch, she isn't bigger than John Cena. The only pro wrestling name out there bigger than John Cena is The Rock, who we might be seeing at Survivor Series if the rumors are true. Anybody else, well, they're nice but they're not bigger than John Cena.
AEW also going to that nostalgia well!
Say what you will about WWE digging up the likes of Cena & Goldberg to wrestle, but at least they've been in the ring fairly recently. AEW is reportedly going to bring in somebody that hasn't wrestled since the 2014 Royal Rumble. Talk about ring rust!
CM Punk is the fella in question. They say he'll be back for the All Out PPV in September, which I'm told is in Chicago. You might say it's an easy commute for him, but saying that would tell me you've never been to Chicago. Indianapolis would be an easier commute.
Some question the idea of bringing Punk in at this point, largely because they don't like him. That's the main argument against CM Punk, some people don't like him because he quit wrestling back in 2014. They got their feelings hurt and he didn't properly apologize to them. It's a strong energy these people have.
Not saying Punk doesn't come without controversy. The first meeting with him & Colt Cabana should be interesting. The other big name reportedly coming to AEW is much less controversial.
Return of the Danielson
Bryan Danielson is a name we haven't heard regularly except from super smart fans refusing to use his WWE name for over a decade now. Seems like we'll be hearing it more often now, as Bryan is reportedly on his way to AEW. The scuttlebutt says that Danielson will be debuting at the Arthur Ashe Stadium show.
It was long believed that Danielson would sign wherever he could get the most freedom to do other things, with New Japan as a particular destination. To WWE's credit, Nicholas Khan tried to get a deal done to make that happen. However, Anthony Khan was able to swing the deal, as we've seen with the IWGP US Championship regularly featured on Dynamite. Y'all thought that online promo he did was unhinged, but he knew what was going on. That forbidden door has been opened, and Bryan looks to be one of the folks jumping through. It's a pretty cool wrestling universe right now with AEW, NJPW, AAA, Impact Wrestling and even ROH having some links to it. (Could we see a Bryan Danielson appearance in ROH? Since I recap their weekly show I'm certainly hoping so. Their spot in the grand scheme of things isn't great, but maybe he has a soft spot for them.)
From a wrestling fan perspective, AEW is a good landing spot for Bryan. All kinds of new matches for him, and some that are ready to be re-visited. Yes, he wrestled Kenny Omega before, but that was before Kenny became Kenny BY GOD Omega. That's an easy main event for some show.
Punk & Danielson are the two biggest names AEW can bring in right now. We all know that bringing in names is one thing. TNA was great at that. The important part is the follow-up. What Punk & Danielson do in AEW will decide whether they generate interest or not. Just showing up isn't enough to change much of anything.
It is exciting, though. I root for exciting & interesting, and we're getting plenty of that these days.
GCW > NXT
Here's a truth: I've never watched a full GCW show. I have seen plenty of NXT shows. However, I can say that Game Changer Wrestling obviously has smarter booking than NXT. They know to take their championship off of a wrestler before he jobs on national television. They also know how to make a top heel, as indicated by the reaction of their fans to…Matt Cardona? OK, so that wasn't the guy I expected to see covered in blood getting a reaction like he was the NWO in 1996.
I've had 24 hours to sit on this & just rewatched it lol @TheMattCardona actually had more heat than John cena walking into ECW one night stand. He should ride this wave & turn heel everywhere so when he turns face again he will be mega over. His stock is definitely up. https://t.co/nVJ2Obyckk pic.twitter.com/FbDVuOvz6V

— Kuma Galieth (@Pablo____Chacon) July 26, 2021
I did expect to see Nick Gage on AEW television at some point. Given Tony Khan's fandom of all things 2000s Combat Zone Wrestling, it was bound to happen. We just needed the right time for it, and MJF needing outside help to take care of Chris Jericho was as good a time as any. You gotta love 2021 giving us weird matches like Chris Jericho vs. Nick Gage, right?
Not if you're a stick in the mud, apparently. Some folks are outraged that AEW would book somebody like Gage. One complaint is the fact that he robbed a bank, which, granted, wasn't the brightest thing to do. That said, Gage did his time in prison, paid his debt to society, and has been a better person since. I'm told that America is a forgiving place and people deserve a second chance, so I don't see the issue here. If Gage robs another bank before Wednesday, sure, throw the book at him.
Then there's the argument against deathmatch wrestling. It can be argued that AEW goes to that well a little too often, as we're getting this match a week after Lance Archer beat Jon Moxley by choke slamming him on a barbed wire board. Some would argue that any deathmatch wrestling is too much, and folks like Gage don't belong in a wrestling ring. Me, I'm ok with it as long as the people involved are ok with it. You don't have to watch it if you don't like it, but the people that get on their high horse and claim that *fill in the blank* isn't wrestling irritate me. Wrestling is a large number of different things.
You might not like people getting stabbed with a fork. Maybe you don't like Alexa Bliss hypnotizing people. It's still wrestling.
And that's all we have time for this week. Thanks for reading, and have a nice day!