NOAH WEEKLY NEWSLETTER VOL.103 ~ 4TH OCTOBER 2020
With N-1 block winners decided; Hisame breaks down the Finals and other news leading to the big October 11th show!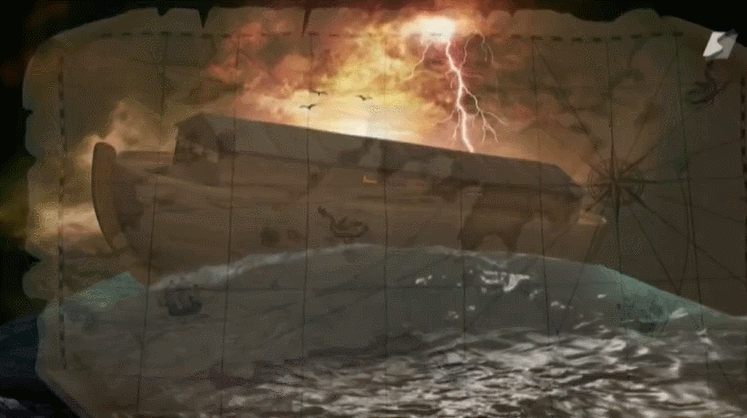 With N-1 block winners decided; Hisame breaks down the Finals and other news leading to the big October 11th show!
NEWS
N-1 VICTORY 2020 FINAL: KATSUHIKO NAKAJIMA vs KAITO KIYOMIYA
Noah held the semi final night of the N-1 VICTORY at Korakuen Hall on the 4th October. Katsuhiko Nakajima leading block A was going to go to the finals, no matter who won, but the other contenders Naomichi Marufuji, Takashi Sugiura, Kenoh and Masaaki Mochizuki all had their chances scuppered by either individual losses or by what happened in other matches.
With Katsuhiko Nakajima already a contender, it remained to be seen who out of Go Shiozaki and Kaito Kiyomiya would be going to the finals.
It was a bitterly fought match, with Kaito Kiyomiya realising that he had to wear Go Shiozaki down if he wanted the victory, and he did just this by focusing on what everyone else in the league had done, by attacking Shiozaki's damaged shoulders and arms. Kiyomiya got the victory in 24 minutes and 7 seconds via the Tiger Suplex.
The referee had practically just finished counting three, Shiozaki was not even out of the ring, and Kiyomiya not on his feet when Nakajima appeared in the ring with a big grin on his face to cause trouble. His first line was to Go Shiozaki, to tell him that he was back to where he started, being defeated by Kaito Kiyomiya (as he was the last time they faced each other in a league match), and then he pretended to notice that Kiyomiya was there, and told him that his "pretense at being a hero, was going to be over in Osaka."
Kiyomiya got to his feet and shoved Nakajima.
Nakajima remained grinning.
Kiyomiya's follow up to Nakajima's taunting was sadly not a sarcastic rebuttal, but merely to say that his momentum meant that he would be going forward, not round in circles, and he would defeat Shiozaki for the belt.
Nakajima left grinning and laughing at Kiyomiya.
Katsuhiko Nakajima vs Kaito Kiyomiya will take place on 11th October at the Osaka Edion 1st Arena. The winner will face Go Shiozaki for the GHC Heavyweight title.
JUNIOR BATTLE ROYALE & MOMO NO SEISHUN TAG
Not to be outdone by the hated heavyweights (and mainly because he wanted revenge on the entire division for various reasons), Daisuke Harada had announced a all division Battle Royale for the 4th October at Korakuen Hall.
The highlights were:
~ The former RATELS fight at the start of the match (Tadasuke questioned as to whether this was really "random")
~ Yoshinari Ogawa coming to the ring, beating up Harada and then leaving after five minutes and refusing to come back despite being chased by the referee, and therefore eliminating himself.
~ Haoh defeating Kotaro Suzuki in what is their final pre match (Kotaro will probably claim it doesn't count as he had some assist from Nioh)
~ YO-HEY did "GETZ" after a long time.
~ NOSAWA refusing to get in the ring with the former RATELS (who were having a standoff when he arrived) and preferring to wait for the next person, who turned out to be Junta Miyawaki, before he got in.
~ The "WTF is going on here?" look on Seiki Yoshioka's face when he came out.
Despite his vow to prove that he was the strongest out of the Noah juniors, Daisuke Harada was eliminated from the Battle Royale by HAYATA, so the task of upholding the honor of the team fell to Atsushi Kotoge, who defeated HAYATA to win. Afterwards, Kotoge spoke on the microphone telling HAYATA that he and Harada were going to take the GHC Junior Tag belts from himself and Yoshinari Ogawa on the 11th October in Osaka.
NOAH RETURN TO SHIBUYA
Noah have announced that they will be returning to the Yoyogi 2nd Gymnasium in Shibuya, Tokyo in December (it is currently shut due to seismic damage to the building and undergoing much needed repairs). Noah have not been here since 2004, and only ever run two shows there (there other was in 2002). To many on the roster this will be a new experience, and the last time they were there the current GHC Heavyweight champion, Go Shiozaki, was only three months into his career. It remains to be seen after the events of October, whether he will be returning there as champion.
N-1 ROUNDUP
Final scores
BLOCK A
Kaito Kiyomiya: 7
Go Shiozaki: 6
Masaaki Mochizuki: 5
Masa Kitamiya: 4
Manabu Soya: 4
Kazushi Sakuraba: 4
BLOCK B
Katsuhiko Nakajima: 8
Takashi Sugiura: 7
Kenoh: 6
Naomichi Marufuji: 5
Shuhei Taniguchi: 4
Yoshiki Inamura: 0
 EVENT RECAPS & POST MATCH PROMOS
Event recap: semi final of N-1 Victory (4th October 2020)
ELSEWHERE IN NOAH
Naomichi Marufuji celebrated his birthday the day after returning from Niigata. He had an amazing cake given to him which had been made in the shape and colors of the Noah ring. Isami Kodaka (who Takashi Sugiura called "Kidaki", and whom he eventually gave up correcting), came to the party and apparently got very drunk with Masa Kitamiya.
Kenta Kobashi was given the all clear in his yearly kidney test
Kaito Kiyomiya appears to have a new entry. He stands with his eyes closed and his arms outstretched at his side.
Pro Wrestling Noah are currently looking for trainees. The auditions will be held at Club Citta in November, and not the Noah dojo (partly for reasons of space, partly for reasons of privacy as they don't like visitors and the address is guarded for that reason, and also for reasons of infection control). They also appear to be looking for heavyweights and not juniors.
Kongoh appeared in an online internet signing session in which Kenoh said he liked cats, but not to stroke.
Kenoh finally saw Takashi Sugiura imitating his fist pose at the N-1 VICTORY 2020 press conference. The fact that Sugi had tucked his thumb between his first and second fingers means in Japan something along the lines of, "Screw you".
Kaito Kiyomiya and young kickboxing prodigy, Tenshin Nasukawa, had joint training session in which they taught each other moves (Kiyomiya has been practicing kicking, but did not use any against Go Shiozaki and Nasukawa a dropkick which he used in a match), they also did a sit down interview afterwards. In the interview Kiyomiya revealed he loves War computer games, and that he would like to team with Nasukawa in Noah one day against Kenoh and an opponent of Nasukawa's choice.
CURRENT CHAMPIONS
THIS WEEK IN NOAH
Sunday 11th October 2020: N-1 VICTORY 2020 Final Night
BROADCASTS
The final night of the N-1 VICTORY 2020 will be broadcast live on ABEMA, free and worldwide. The event will be broadcast from 3:30pm JST. Should you not be able to watch it live, you can catch it for seven days afterwards until it is placed on WRESTLE UNIVERSE.
LINKS
"Endless Love": The AXIZ photobooks
Mohammed Yone's 25th anniversary fever: raised by Yoshiaki Fujiwara, bloomed as Mohammed Yone by Mitsuharu Misawa
GUIDES
How to watch Pro Wrestling Noah
PICTURE CREDITS: Tadasuke, PKDX, Isami Kodaka
WITH THANKS TO: Metal Noah