NOAH WEEKLY NEWSLETTER VOL.105 ~ 18TH OCTOBER 2020
Change of pace information this week! Hisame discusses the NOAH involvement in GLEAT's inaugural show and Mohammed Yone's self produced Anniversary event!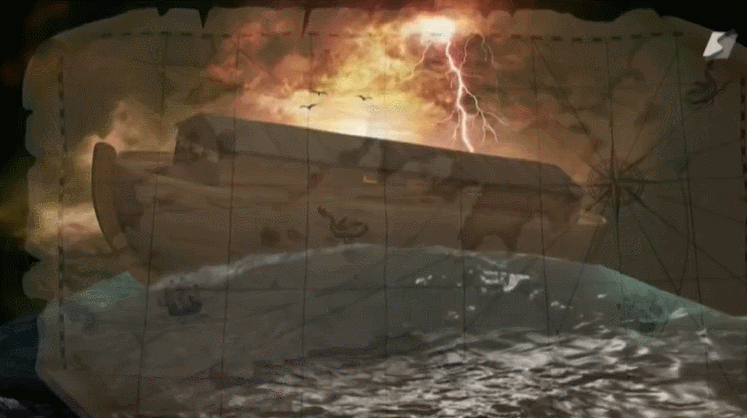 Change of pace information this week! Hisame discusses the NOAH involvement in GLEAT's inaugural show and Mohammed Yone's self produced Anniversary event!
NEWS
GLEAT
LIDET ENTERTAINMENT held the inaugural show for their new promotion, GLEAT, on 15th October.
Kenoh faced Soma Watanabe, with the match ending in submission. Kenoh's bete noire, Kiyoshi Tamura, left ringside before Kenoh could come over and start ranting at him, although during the match Kenoh did reserve one of his scowls for him and Riki Choshu. Kenoh didn't mention anything about fighting Tamura, but interestingly did ask for a handshake from current K-1 Super Featherweight champion, Takeru Segawa, who was at ringside having presented Watanabe with some flowers before the match. Interestingly, Kaito Kiyomiya had mentioned that he wanted to have a match where he tagged with his new friend, Tenshin Nasukawa (Rizin Featherweight kickboxing champion), against Kenoh and an opponent of Nasukawa's choice. Most likely Kenoh, who seems to think that only he should be reserved the right to make Kiyomiya's decisions as he knows what is best for him (it's his way of protecting him), and is not going to be told what to do by him, has chosen his partner for the future.
NOSAWA Rongai announced that he was leaving LIDET. Simply put he felt that he was one too many executives and wasn't really needed; Kiyoshi Tamura would train the athletes (the promotion has a very strong UWF influence) and Kaz Hayashi and Riki Choshu could handle everything else. Declaring that he would now devote himself more to Takashi Sugiura (and even walk his dogs, although I think no one but Sugiura is allowed to walk his dogs), he hinted he would have a greater participation in NOAH.
NOAH announce year end show dates & fan event
Pro Wrestling NOAH have announced their end of year dates. With the current Coronavirus situation they are doing six dates in November, and five in December. There are two dates left in October. They are planning to go out of the Tokyo metropolitan area for some of them.
They have announced a fan event\autograph event will take place in Numazu on November 3rd. Spaces will be limited as naturally NOAH have to control the numbers who entry, but it will be nothing like the event in previous years as understandably there will be no flea market with the wrestlers selling their own good, and fans being able to mingle, or instructional classes being held (i.e. photography, basic wrestling).
At "Disco Ball"…..
~ The masked thugs from THE LEAVE at Mohammed Yone's produce show turned out to be FULL THROTTLE; YO-HEY (who gave himself away by blonde hair and messing around during the first lock up), Hajime Ohara (who tucked his t-shirt into his pants) and Seiki Yoshioka (distinctive goatee under the mask).
~ Tadasuke was caught on camera having a tantrum when he made his way to the ring and kicking the ring apron as the ladder wasn't where he thought it was in order to make his entry. Haoh and Nioh were in the ring waiting for him.
~ Keiji Mutoh said that Mohammed Yone could join the M'S Alliance on one condition; he shave an M into his head. Yone said he would love to join, but the hairstyle would change his whole face completely (he looked like Mickey Mouse when he pulled his afro down).
~ NOSAWA Rongai made the mistake of challenging Go Shiozaki to chop and\or lariat war. After being chopped by Shiozaki he tried to tag in his partners, Takashi Sugiura and Kaz Hayashi. Sugiura told him that he asked for Shiozaki, and now he had him, he had better fight him. Shiozaki gave NOSAWA the machine gun chops, NOSAWA said "More" sarcastically, Shiozaki obliged and every time he stopped, Sugiura told Shiozaki that as NOSAWA asked for "more" he should give him "more". In the end, a ragged NOSAWA made his way back to his corner and Takashi Sugira couldn't stop laughing.
~ Yoshiki Inamura and Kinya Okada wrestled to a time limit 15 minute draw. Inamura left the ring bellowing loudly about it.
~ Naomichi Marufuji chopped Ikuto Hidaka 25 times. These weren't rapid fire chops like Go Shiozaki's machine gun chops, these were the sharp stinging bust you open ones.
~ Masao Inoue actually won a match when he reversed the pin on Mohammed Yone (Yone wrestled twice, once in the main event and once teaming with Alexander Otsuka as "The Love Warriors"). Yone and Otsuka complained to the ref, as did Akitoshi Saito. Inoue's tag partner. Saito was evidently confused that Inoue had won a match, so used to Inoue losing. He even stamped on him!
EVENT RECAPS & POST MATCH PROMOS
Event recap: Mohammed Yone's "Disco Ball" (25th anniversary produce, 18th October, Korakuen Hall)
CURRENT CHAMPIONS
THIS WEEK IN NOAH
Wednesday, October 21st: Momo no Seishun will be the special guests on Battlemen
Thursday, October 22nd: GLEAT broadcast
Thursday, October 22nd: Momo No Seishun and Junta Miyawaki will be doing an online internet signing on NOAH's official YouTube
Saturday, October 24th: NOAH in Aore Nagaoka, Niigata (18:00 JST)
 BROADCASTS
Pro Wrestling NOAH have not announced whether the October 24th event will be broadcast. If it is not it is likely it will be uploaded on WRESTLE UNIVERSE at a later date.
LINKS
"Love Warriors" reunion oath with Otsuka at Mohammed Yone's 25th anniversary
"Fired up for the "25th Anniversary of Debut" Mohammed Yone on the 18th at Korakuen Hall
GUIDES
The Green Guide to the current Noah factions
How to watch Pro Wrestling Noah
GIF taken from WRESTLE UNIVERSE.