NXT: Who Should Go And Who Should Come Back?
With the WWE Draft upon us, Rob Bonnette takes a look at the NXT to see who should move up to Raw and Smackdown, and who should move back.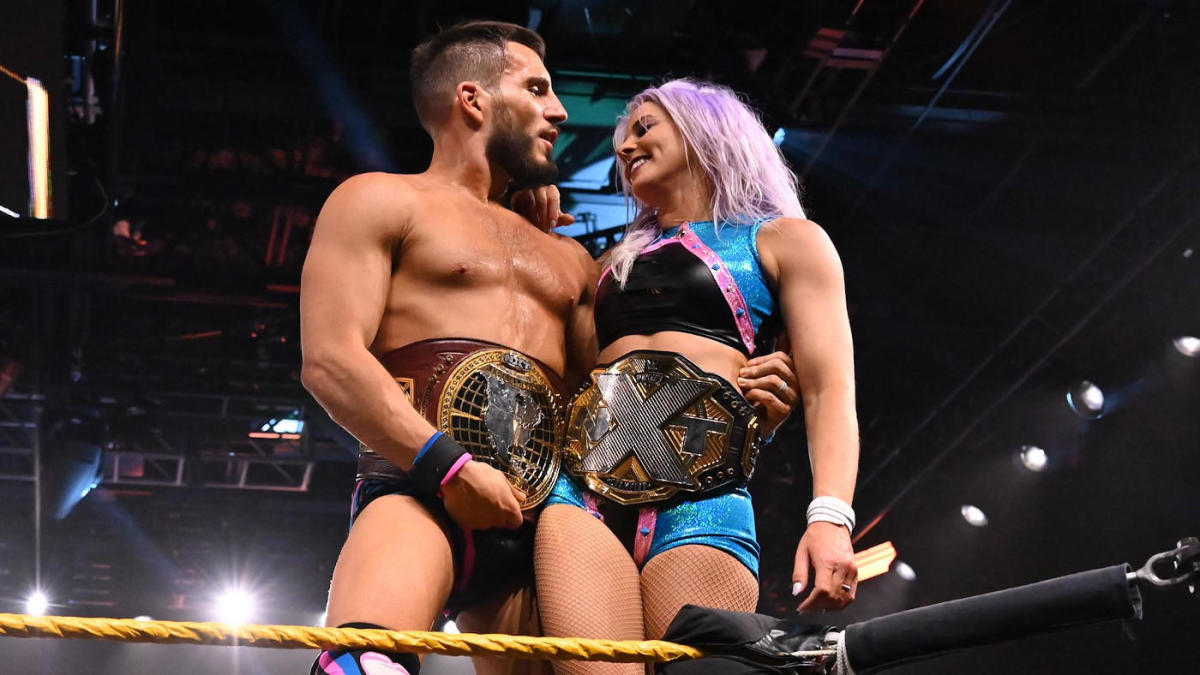 With the WWE Draft upon us, Rob Bonnette takes a look at the NXT to see who should move up to Raw and Smackdown, and who should move back.
The draft is upon us this weekend, and with it the changed prospects of people who will be moving from one roster to another.  And while some folks will be moving from Raw to Smackdown or vice versa, what I'm really looking at is who goes to and from NXT.  Now we already have some migration in some of the members of Retribution (Donovan Dijak, Mia Yim, Mercedes Martinez) from NXT to Raw while Ember Moon has returned to NXT.  And there are some names that were supposed to move up before COVID happened who are now in limbo (Chelsea Green, Vanessa Borne).  But what about the rest?  Who's ripe to move on from NXT and who could use a refresh by coming back to were things started?  Some folks are better off on Raw or Smackdown (see the Street Profits) and some have found their way after returning like Finn Balor and Breezango.  Now when it comes to making these lists it's too easy to let personal biases overtake one's thinking; moving someone off Raw or Smackdown to NXT so you don't have to see them anymore is not the move for real.  So I tried to not do that and instead come up with something a bit more objective.  Here's who I came up with:
Go: Johnny Gargano and Candace LeRae
It's time for both members of the couple to move on.  Johnny has held every title there is to have in NXT, and has wrestled everyone he could possibly face.  He's been there in some capacity since 2016, and it feels like it.  It's reached a point where Johnny's name in a main event is a cause for dread because it brings with it the specter of an overlong match with too many kickouts.  He very badly needs some boundaries put on his ring work and that's not going to happen as long as he's in NXT.  Candace has not been there as long but after her loss to Io Shirai at Takeover, coupled with the returns of Toni Storm and Ember Moon, it's pretty obvious that she has zero chance of ever winning the NXT Women's title.  Believe it or not she stands a better chance at winning a title on Raw or Smackdown than in NXT, based on how things have shaken out.  The other thing with both of them is that the timing is now right because they finally have characters that they can play outside of 'we're great wrestlers and we're married….yay!'  So everything is there and there's nothing to stick around for.  Pull the trigger on this one.
Come back:  Chad Gable
Chad Gable is a great wrestler.  As a character he's……..a great wrestler.  The much maligned Shorty G gimmick hasn't worked, but even before that there wasn't anything about him that appealed to anyone other than workrate enthusiasts.  Which makes you a job guy on Raw or Smackdown unless some miracle happens.  In NXT however, he can be 'Chad Gable, great wrestler' and just do promos around that and be just fine.  He'd fit in working on top with Balor, Kyle O'Reilly, etc or in the midcard with Kushida, Damian Priest, and those guys.
Go:  Dakota Kai and Raquel Gonzalez
Dakota is in the same boat as Candace in that she got a shot at Io Shirai and failed to win, and is now stuck behind everyone else with zero chance of ever winning the title.  Gonzalez hadn't reached that level yet but probably won't any time soon.  The women's tag team division could use another entry, so bringing them up together would make a lot of sense.  And look, they can both work singles, too.  Another win win here.
Come back:  Peyton Royce
The dirtsheets have all run with the rumor that Peyton is the Iconic that is favored the most by Vince McMahon, but there's real reason to believe that Billie Kay is the one who will do better.  Neither are great wrestlers but Billie has some real potential doing character work on her own, way more than Peyton in my opinion.  Of course there's always the possibility of bringing them both back because I don't see how you push either of them on Raw or Smackdown as anything but comedy acts without egregiously moving them ahead of several people who are better performers than them.
Go:  Malcolm Bivens
After a long wait Malocolm finally got on TV earlier this year as the manager of tag team Indus Shur, who were looking they were going to run over all the lower level tag teams in NXT until they were ready to work against the better talents.  Then one of the members spoiled the finish to Keith Lee/Adam Cole title match and we haven't seen them since.  Since he wasn't there that long to start with and the tag team never got going much anyway, why not move him up where his personality and comedic skills would be better served?  As far as someone for him to manage they could always move up someone like Dabba Kato, who isn't doing anything on NXT right now anyway.
Come back:  Riddick Moss
What exactly are they doing with Moss?  He's been in Raw Underground and has worked a bunch of matches on Main Event.  He wins those matches, sometimes inexplicably, so somebody sees something in him, but after a quick run with the 24/7 title earlier this year there doesn't seem to be any desire to jump in with both feet and actually push him.  It doesn't help that they just kinda throw him out there but if they have aspirations for his future it's better to put him somewhere that he can work matches, show what he can do, and thus earn the respect of the fans who aren't really here to see him beat anyone of any consequence right now.
---
So those my picks.  Obviously there are names like Adam Cole and Karrion Kross out there, guys who will be on Raw or Smackdown sooner than later, and some of my picks aren't likely to happen (Royce and Moss in particular).  But not knowing is part of the fun, and makes for good surprises along this road of fandom.  So here's to the draft and here's to Fridays.  Happy drafting, everyone!