Rob: Timing is Everything
Rob weighs in on why this Roman angle has been effective and well-timed! Do you agree?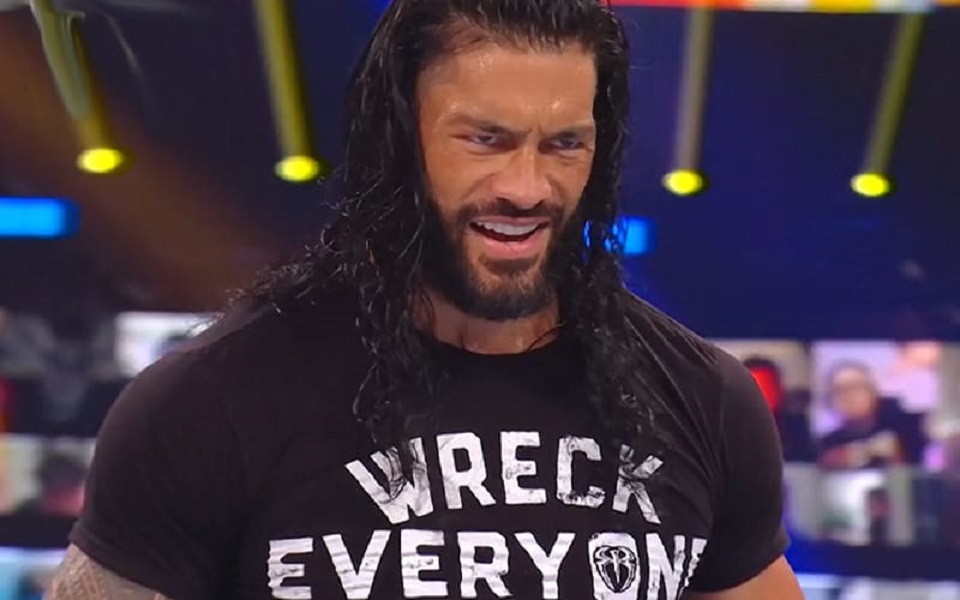 The last ten minutes of Clash of the Champions made it clear once and for all that the Roman Reigns lots of us loved and most of us argued over is for the time being no more.  While there may have been some doubt when he first came back at the end of SummerSlam, it quickly eroded over the last few weeks until it was totally wiped out when he brutally beat down his cousin Jey Uso in the main event.  Reigns is not only the Universal Champion again but he is now a full fledged heel with Paul Heyman at his side.  This version of Reigns is here to dominate, to show up and win, to wreck everyone and leave.  And not to be nice or play within the rules while doing it.  Jey found out the hard way and he won't be the last one for sure.
So now that we have a bit of a clearer picture of where Reigns character may be going, and that the reaction to the change has been very positive, some of the usual suspects have been asking why didn't they do this sooner?  Why did Vince spend five years trying to get us to accept Roman as a good guy instead of making him a heel from the jump?  Well I have a few answers to that.  For one, no matter how loud people got on social media or at televised shows about it he routinely sold more merchandise and got more views than the rest of the roster as one of the good guys, so you don't just up and change that.  But just as important though is the timing.  If you're going to turn your top guy, and make no mistake Reigns is and has been that for several years now, then it shouldn't happen on a whim and shouldn't be done to appease a loud section of the fanbase that isn't truly representative of the entire group.  And that's what turning him in 2015 would have been, a knee jerk reaction to how some crowds had turned on him that year.  Were there some moments in 2016 and 2017 where it would have fit?  Sure.  He could have flipped around or after the brand split (imagine him in Kevin Owens place as Universal champion then) or after beating the Undertaker at WrestleMania 33 but outside of those situations I don't really see a point when it would have made sense before now.
By holding out until now, and the perfect storm of him being out for five months and being able to make a surprise return at SummerSlam emerging, has given us an earned change in character that's the culmination of five years of frustration for the character and Joe Anaoi in real life.  Too often in modern day wrestling the heel and face turns are telegraphed out from miles away or done for no other reason than to try and shake things up.  And the character changes that come with them are often contrived and not well developed.  Here we got everything you want – a full change in character, not just in how they talk or an adoption of heel tactics, and a nice mix of abrupt moves and slower reveals.  And having his cousin Jey Uso involved to make the full turn really hit on an emotional level took it to the next level.  This is quite frankly the best heel turn I've seen in years.  In terms of execution and what it sets up for the future this is right up there Hogan joining the NWO and Austin siding with Vince McMahon.
Both of those are examples of how timing matters.  Hogan turning in WCW where he was never totally welcome in the first place was a lot easier to pull off than if it had been tried in the WWF were he became the biggest act in the world (look no further than when he came back in 2002 working heel and was cheered like the old days at WrestleMania 18).  Austin on the other hand turned at a point when the fans still wanted more of him as a face and it never quite took; while it made sense on paper because they were three years into Austin vs Vince McMahon as the main program, normally long past time to change up, the people still had some more juice they wanted to squeeze out of it.  And while in hindsight it doesn't look so badly executed, it's hard to argue against how people reacted at the time.
So ignore all those people that say this should have happened long ago, and not just because of what I said earlier.  A lot of those folks just flat out didn't want him in that position in the first place and came up with what they think are good reasons to justify it.  Turning Reigns heel in 2015 while Seth Rollins was all the way into his first heel run as World Champion and Money in the Bank winner before that would have caused a logjam at the top, with Roman taking a backseat to Rollins.  2016?  Heel Reigns post-brand split would either have been Universal Champion instead of Kevin Owens or would have taken another backseat to another heel champion.  2017?  With Brock Lesnar as Universal Champion, same issue.  By 2018 it seemed to me at least that the big push to turn had died down, although the detractors still wanted him to step aside for Rollins or Braun Strowman.  2019 was a no go because of the sympathy he was getting after returning from leukemia, and he was largely out of the top spot on the card anyway.
(Please note the game that the naysayers were playing; turning him heel earlier would have caused a booking conundrum that these same folks would have wanted solved by putting Reigns in the lower spot; the problem was always the position not the alignment as we saw when he started moving back up the card in early 2020.)
So yeah, we're at a place where the Empire can ride with him in this role (For the record I would do the right thing as a fan and boo him if I were in the building), he was personally ready and eager to take up that role himself, and things are properly aligned with the rest of the roster draft notwithstanding to have the right foils for him.  So let's sit back and enjoy the ride here folks.
King's WrestleMania Rewind: Stone Cold VS. Scott Hall (WrestleMania X8)
Chris King is back with another WrestleMania Rewind, looking at the NWO's Scott Hall battling Stone Cold Steve Austin at WWE WrestleMania X8 from Toronto!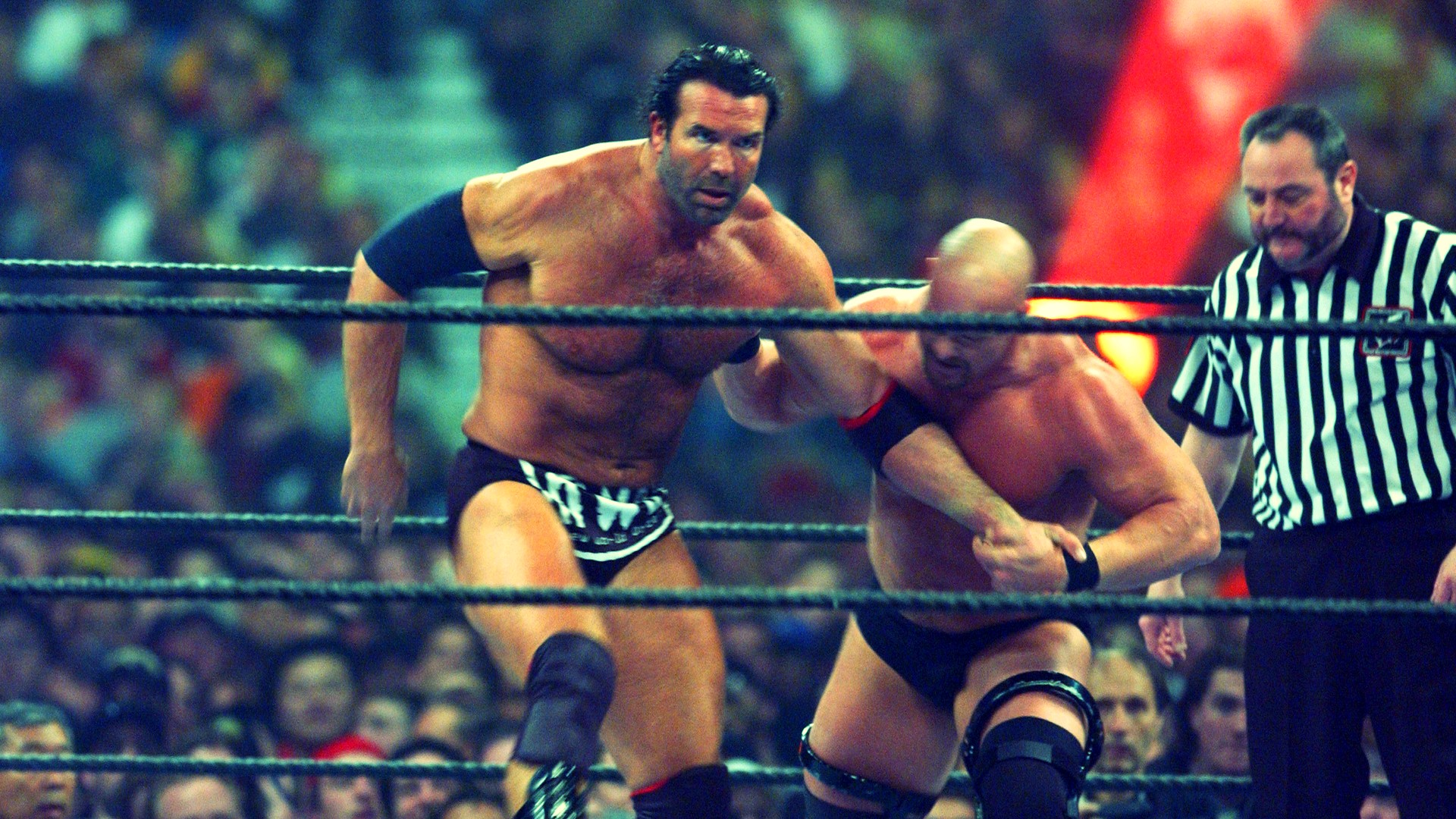 Chris King is back with another WrestleMania Rewind, looking at the NWO's Scott Hall battling Stone Cold Steve Austin at WWE WrestleMania X8 from Toronto!
Chris King is back this week with another edition of WrestleMania Rewind, where he is rewatching all the past Mania matches and feuds. This week you're in for a treat as we look back at 'Stone Cold' Steve Austin vs. Scott Hall at WrestleMania X8.
In late 2001, Vince McMahon bought out his competition WCW and acquired the rights to a plethora of talent including Booker T, Eddie Guerrero, Chris Benoit, and the iconic trio known as NWO. Hulk Hogan; Kevin Nash, and Scott Hall were hell raisers, and what better way to make a name for yourself than take out the two top superstars in the WWE The Rock, and Stone Cold?
The NWO cost Austin his chance at becoming the Undisputed Champion at No Way Out during his match with Chris Jericho. Adding insult to injury, the NWO spray-painted 'The Texas Rattlesnake' with their brand logo just like they did in WCW. As you can imagine, Austin was pissed and out for revenge against the group and primarily Scott Hall.
Hall would challenge Stone Cold to a match at WrestleMania 18. Both superstars beat the living hell out of each other leading up to this highly-anticipated match for who runs the WWE.
The glass broke and Stone Cold made his iconic entrance, and black and white NWO covered Halls' entrance alongside Kevin Nash. With the odds stacked against 'The Toughest S.O.B' could Austin or NWO prove their dominance? Sadly the NWO  broke up that very night when Hulk Hogan came to the aid of his adversary The Rock after their 'iconic' dream match. Stone Cold would ensure the victory with the Stunner. Hall would perform an Oscar-worthy sell over the finisher.
What a time to be a wrestling fan in the 2000s when nothing was impossible for WWE. Who would've thought WCW would go out of business and Hogan would make his long-awaited return to WWE?
King's WrestleMania Rewind: Seth Rollins vs. Kevin Owens (WWE WrestleMania 36)
Chris King takes a look at the most underrated WWE WrestleMania matches, and starts off with Seth Rollins battling Kevin Owens at WrestleMania 36!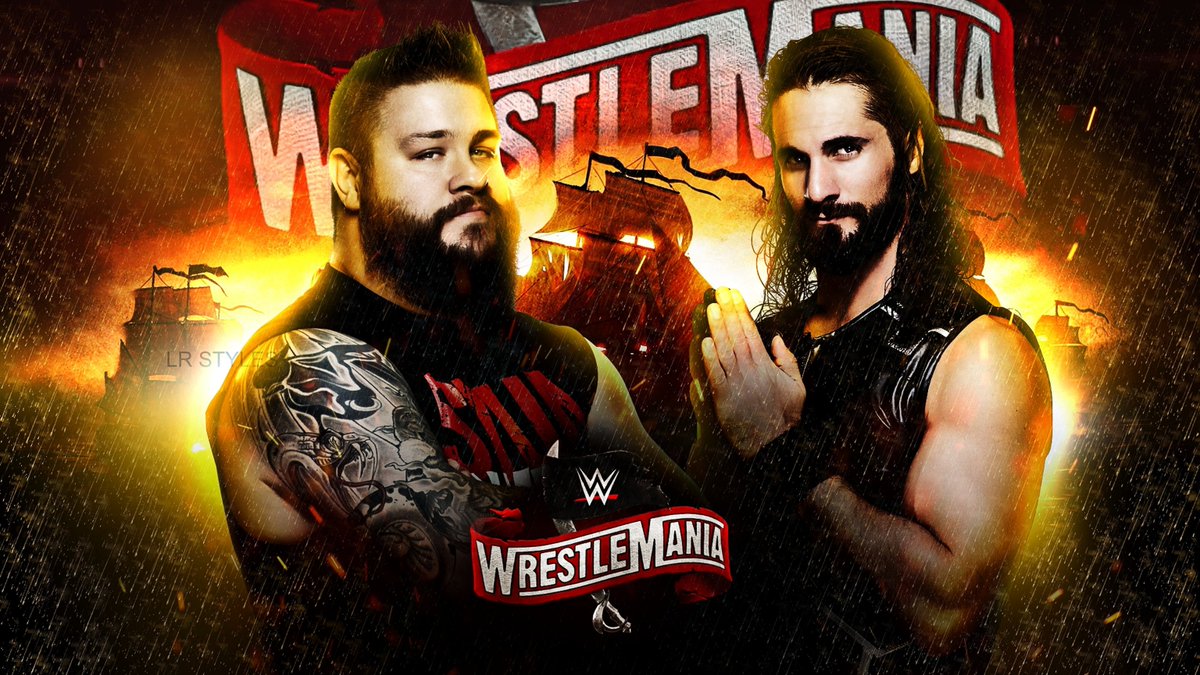 Chris King takes a look at the most underrated WWE WrestleMania matches, and starts off with Seth Rollins battling Kevin Owens in the WWE Performance Center at WrestleMania 36!
Chris King is starting a new series heading into WrestleMania season dubbed WrestleMania Rewind. Each week he'll be going back and sharing his insight over underrated matches at the Show of Shows. First up, is Kevin Owens vs. "The Monday Night Messiah" Seth Rollins at WrestleMania 36.
At the 2019 edition of Survivor Series, Rollins sacrificed himself during the men's traditional match allowing SmackDown to ultimately gain the victory. The following night the self-proclaimed Messiah, berated the whole roster but KO was not having any part of it. Owens quickly became a huge barrier in Rollins' cause for the greater good. The Authors of Pain attacked Owens with Rollins' character in question.
Owens finally had enough of his rival's mind games and torment and challenged Rollins to a match on the Grandest Stage Of Them All. Rollins mockingly accepted his challenge and the match was made official for night one of WrestleMania. Owens came out of the gate beating the holy hell out of the Monday Night Messiah trying to achieve his long-awaited moment at Mania but, Rollins tried to steal a disqualification victory by using the ring bell.
Owens hellbent on revenge provoked Rollins into turning their encounter into a no-disqualification contest where the fight could be taken all over the empty arena. The highlight of the match, was when KO used the WrestleMania sign to deliver a thunderous senton bomb through the announce table. Owens would secure the victory with a Stunner in an incredible match. Despite having no crowd during the pandemic era, both KO and Rollins put on an intense performance under the brightest lights.
In my personal opinion, this was a great feud that helped both superstars in their transformation as compelling characters for years to come.