Tiffany's Take: October 19-25, 2020
Tiffany goes over some of the finer points that caught her interest, or at least sparked a question this past week in wrestling!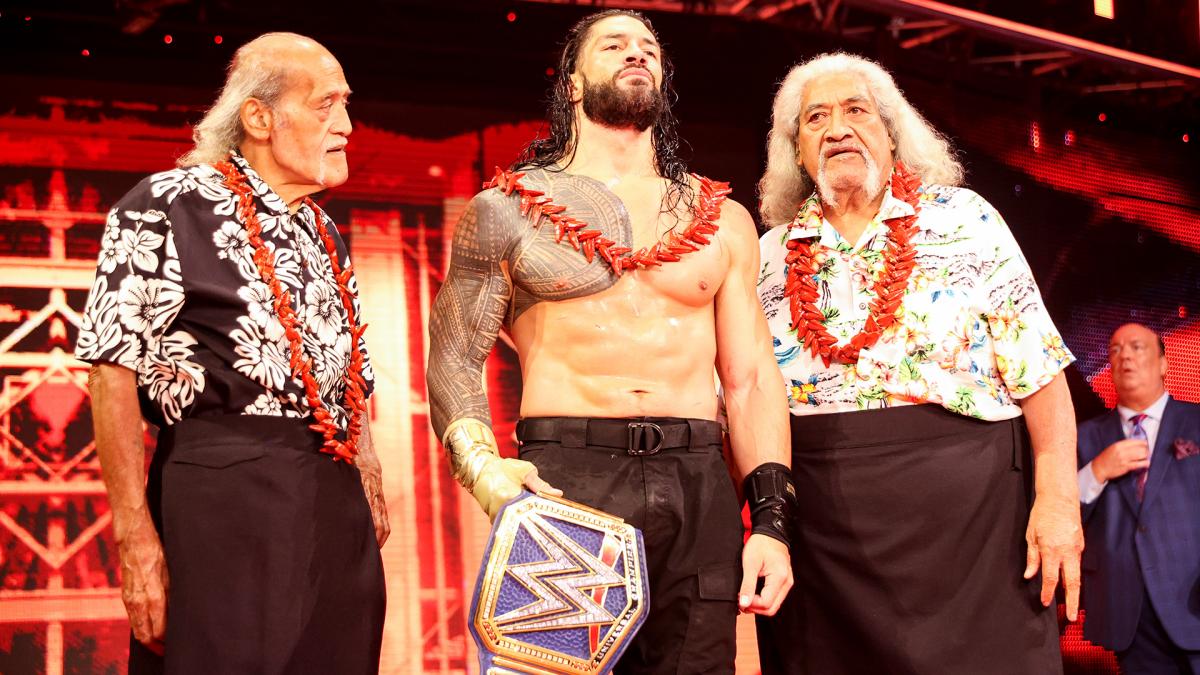 Tiffany goes over some of the finer points that caught her interest, or at least sparked a question this past week in wrestling!
Jon Moxley
There is nothing like a Jon Moxley promo. I'm going through a personal crisis right now, but just hearing him talk put a smile on my face. I like that this is becoming about a friendship spurned. I love Mox citing his history and all he went through. The I Quit match being officially official is just the icing on the cake. Thank you, Mox, for cheering me up.
Roman Reigns
I LOVE this storyline. Roman being a primadonna about his food and that brawl. Usos think they got the last laugh, but Roman is still the head of this family. Not here for the Usos being kicked out of the family if Jey loses.
Seth Rollins
Have I mentioned that heel!Rollins is the best Rollins? Don't get me wrong, I loved Seth as a face, but his true form is as a heel. I'm a little confused as to why Rollins vs Murphy was on TV instead of the PPV, but it was a great match that I would gladly watch again. Love that the Mysterio end of the story has picked up again.
Women's Wrestling
Oh, good god, they used TV time for that RAW Women's Match? At least Lana didn't win, but WOOF to the rest. I do NOT like Shayna Baszler and Nia Jax as a tag team. I don't like Baszler to start with and I've really cooled on Nia since she's been proven to be careless in the ring. I loved there being several tag teams ready to challenge Baszler and Jax, but I don't see the logic of breaking up the IIconics for Peyton and Lacey. I hope the Riott Squad de-throne Jax/Baszler to make the constant close but no cigar worth it.
Kind of interested in seeing Bayley's new ink, given WWE's restrictions on their superstars changing their looks. I also find it interesting that Bayley is so scared of facing Sasha given that she's beaten Sasha twice for a title. Also love Sasha MAKING Bayley put her Jane Hancock on the contract, then beating the shit out of her. I STILL wish this match was at Mania, but I'll take what I can get.
I like Brandi and I appreciate how much she's improved in the ring, but I don't want to see her beyond mid-card, putting over up and coming talent. The women's tag match was fabulous, but I wish AEW would move more of these great women's matches to Dynamite. Britt Baker continues to impress me with how much she's improved in the ring and as a character.
Retribution
Uh, what the fuck? Retribution lost but they have a feud with the Fiend. What in the fuck? Don't let Retribution and Ali get Vinced again. Not after everything else! I'm hoping that the backstage promo means we'll be getting Ali vs Kofi soon. Heel with a grudge is always the best. Also, love Ali calling out WWE and revealing himself a the hacker from SmackDown.
Hell in a Cell
I really enjoyed Hell in a Cell. The storytelling for the Universal and SmackDown Women's Titles was amazing and leaves the stories open for more chapters. Roman is not the Head of the Table and the Usos are out. That isn't going to stand, especially since Jey only gave up to protect Jimmy.
I'm STOKED Sasha Banks won, but it's tempered with the knowledge that WWE never lets her have a long title reign. Hopefully, it'll be different this time, but this is WWE and Vince, so I'm not getting my hopes too high.
Election 2020
I know, guys, that you are probably sick and tired of me harping on this, but I'm asking any of you who qualify to vote in the US Presidential Election of 2020 who have not done so already, to PLEASE vote. There is so much at stake in this election that everyone needs to do their part and vote. No, the candidates aren't perfect, but voting isn't a marriage. You're not looking for your forever candidate, this is more like catching the bus. You will almost never find a bus that will take directly to where you want to go, but if you know where you want to go, you can find a bus or buses that will get you the closest to where you want to be. Vote. It's not just your life at stake, it's your friends, family, and neighbors who will all be affected by this outcome. VOTE.