Tiffany's Takes: October 12-18, 2020
Tiffany Takes a look at the busy week of October 12 through 18, including Jon Moxley at Bloodsport, the WWE Draft, and much more!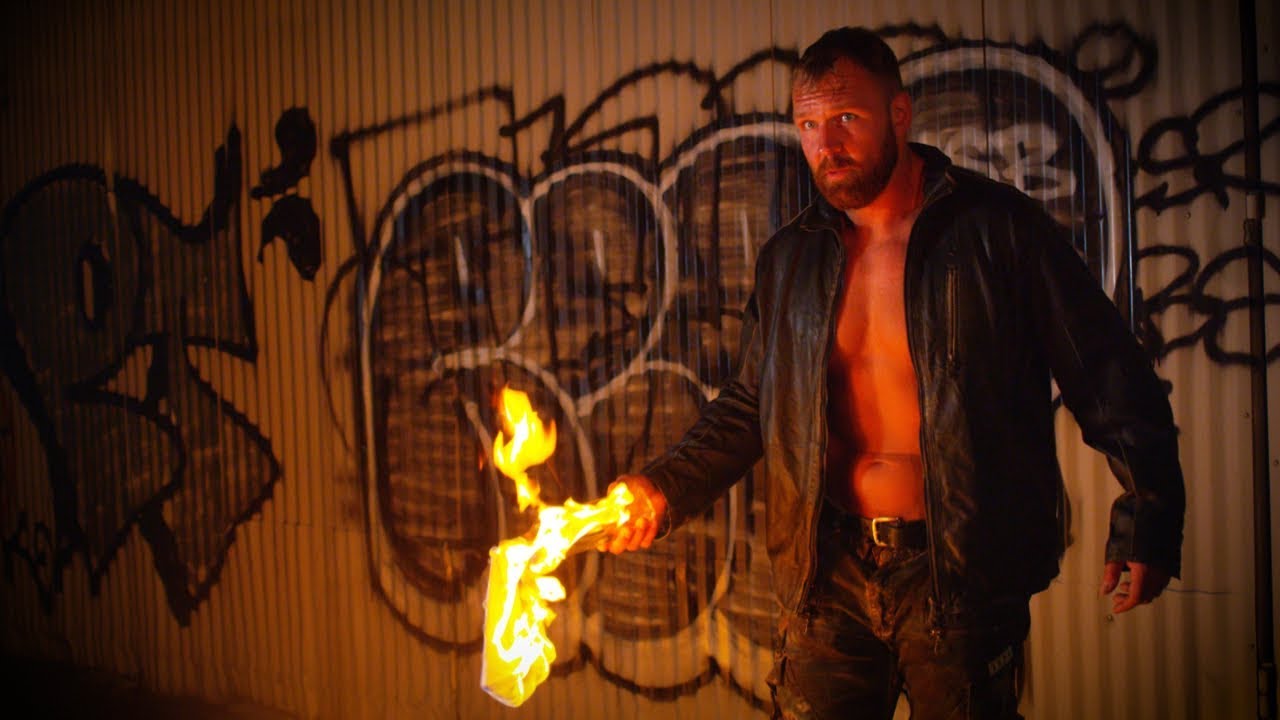 Tiffany Takes a look at the busy week of October 12 through 18, including Jon Moxley at Bloodsport, the WWE Draft, and much more!
Take a look back at the past week, including Jon Moxley returning to a non-AEW stomping ground, the WWE draft concluding, and much more!
Jon Moxley
Jon Moxley absolutely tore it up at Bloodsport over the weekend! I wish I hadn't had to work that night so I could watch it. Am I surprised that Mox continues to prove why he is so much better than Vince McMahon allowed him to be? Absolutely not. I'm just glad other people are seeing it.
Well, Mox is still champion and it was a hell of a fight. Lance Archer did everything he could to win it, but the Paradigm survived for another day. I can't wait for Moxley vs Kingston II. Mox will prove himself again, just like he always has.
Roman Reigns
So, Roman and Braun was pretty par for the course, except for the submission hold! I would've preferred Roman use the Torture Rack, but that one will work. Also, love Jey not wanting to hit Roman while Roman's back was turned, but didn't hesitate to do it when Roman put the mouth on him. This is turning into some epic Godfather stuff.
Seth Rollins
I think I've been upfront about my…discomfort with the Monday Night Messiah gimmick, but I have to say the concept fits Seth and Seth vs Jeff Hardy is a dream match. Yeah, they met as tag teams, but one on one is something else. I normally HATE triple threat matches that aren't for something, but I'm not going to complain about Rollins vs Syles vs Hardy.
Seth vs Daniel Bryan? I'm down. Sign me up. I'm still down for continuing the whole Mysterio family saga. Murphy turning on Seth…that was a new one. Kinda wonder how long that will last, but hopefully the Savior of SmackDown will find new disciples to lead.
WWE Draft
So, the WWE Draft happened last Friday and Monday, and it was…confusing. The Brand Singles Champs stayed where they were, but some of the other draft choices were confusing. Why drag the Rollins/Mysterios/Murphy saga to SmackDown when RAW has a boring champion and few interesting storylines?
If you're a fan of tag team wrestling, this draft hasn't been great. WWE broke up New Day and Heavy Machinery, two of the few actual tag teams on the roster right now and seems to be having the brand tag titles switch shows for some dumb reason. RUMOR has it that WWE doesn't think they can push Big E as a singles star if he's part of New Day, which makes no sense since Kofi got a big push while part of New Day. I'm not going to lie and say I'm devastated by the break up of either team; I was never a New Day fan, I found their gimmick too much for my taste and it got old quick for me. I think Heavy Machinery could've been contenders if WWE hadn't made the horrible decision to push Otis as a singles star and put Money in the Bank on him.
Women's Wrestling
Charlotte on Raw. Blah. I have nothing against Charlotte, but I can't think of someone who has been more overpushed than Charlotte and I'm not looking forward to her being on RAW. Alexa Bliss going to RAW makes sense and puts someone with star power in the Women's Division since RAW's Women's Division is seriously lacking STARS. Don't talk to me about Lana, that shit is terrible.
I had high hopes for Big Swole vs Hikaru Shida, but that match had weird and awkward spots in it that made it hard to get behind. I love Big Swole, but I think she got exposed in a bad way tonight. Hope I'm wrong.
I'm still miffed that WWE didn't wait until WrestleMania season to pull the trigger on Bayley/Sasha, but they're making it worth it…hopefully.