Tiffany's Takes: October 5-11, 2020
Tiffany gives her takes on some of the bigger points of the week. I Quit at Hell in a Cell? Dog Collar Match? What else caught her attention?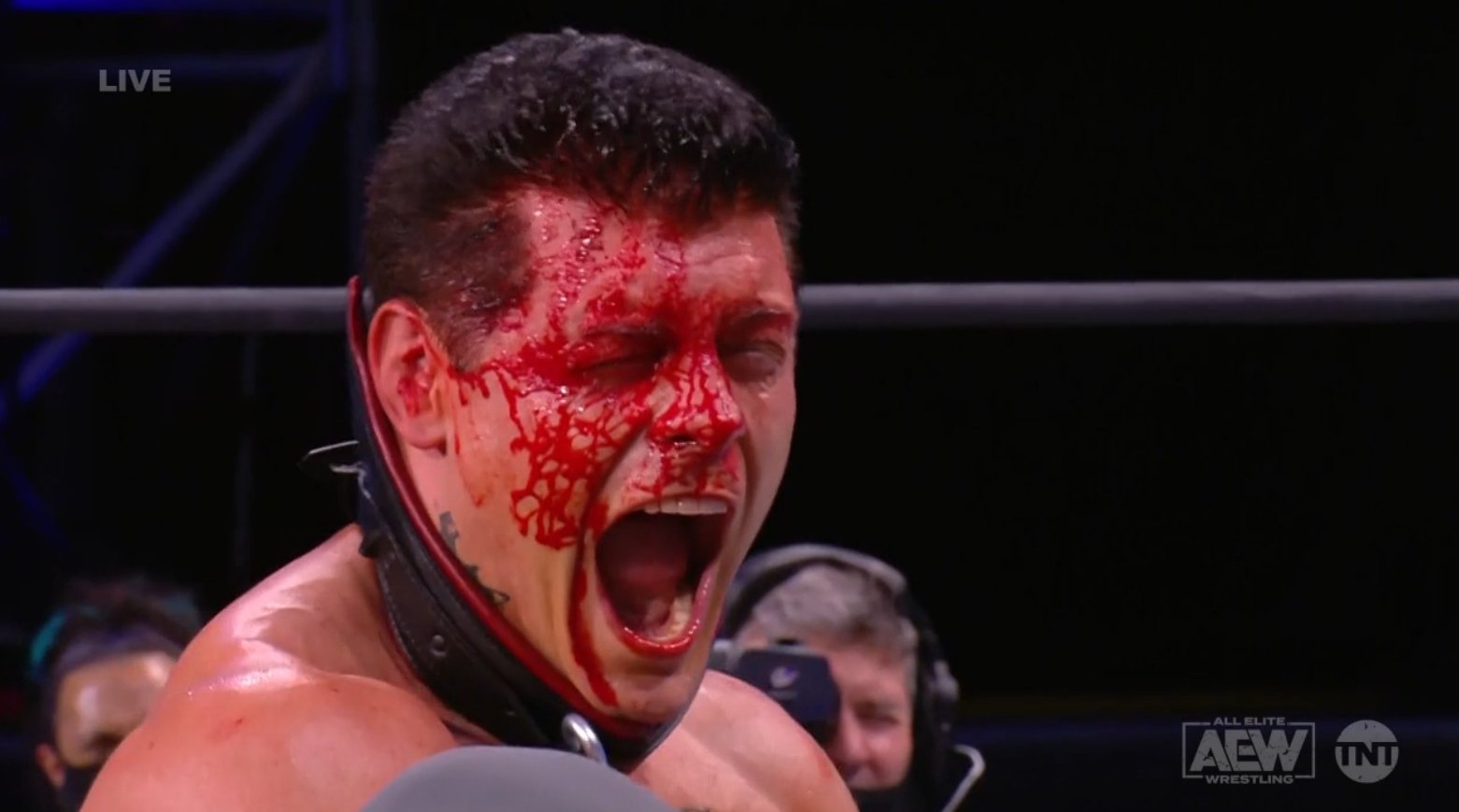 Jon Moxley
Eddie Kingston vs Jon Moxley Part II? Sign me the fuck up! If they make it an I Quit match, even better. That's a PPV match right there. I have to say Mox's promo gave me chills for what we're in store for next week between him and Lance Archer.
Roman Reigns
Well, that's a heck of a stipulation. I Quit match in Hell in a Cell. That sounds BRUTAL, guess we'll find out at Hell in a Cell. What will be the fallout if Jey loses? Not looking forward to Roman having to carry Braun Strowman again.
Seth Rollins
Well, the saga of Murphy and Aalyah Mysterio gets better. Murphy looked very much like a knight in shining armor with his clothing choice.  I love the conflict of Murphy standing up for Aalyah and Aalyah encouraging him to not apologize to Seth. Dastardly!Villain!Seth is truly the best Seth. I hope he sticks to RAW after the draft. I also think Aalyah is headed for a Stephanie McMahon type heel turn. Also, why did they put her in such a…frumpy outfit after last week?
Chris Jericho
This week marks 30 years since Chris Jericho started his wrestling career in Canada. What I'm about to say may stem from the fact that I watched Jericho in his prime years and didn't see Ric Flair in his, but I'm going to make the statement that Jericho is better than Ric Flair. If you look at the ability to put on good matches and get people over, Jericho is much better than Flair at that age. Jericho has evolved with the times while Ric Flair has basically played the same character for forty years, for better or worse.
Can we talk about the fact that Tanahashi, the Ace of New Japan Pro Wrestling was featured on Dynamite. I know most wrestling companies aren't as strict as WWE about their wrestlers being shown in other companies, but that blows my mind. Maybe NJPW is finally warming to AEW and that long sought partnership could still happen.
Retribution
Well, that's one way to get fans' attention! Mustafa Ali is the leader and mastermind behind Retribution and I'm glad it's him. Ali got done dirty by WWE despite easily being one of the most over babyfaces. Then his 'hacker' thing got scrapped. I'm glad he's being put with Retribution because it has made me SUPER interested in this story.
Dog Collar Match
Holy. Shit. What a match! I had high hopes for it coming in and it had a lot to live up to, namely the horrifying Roddy Piper vs Greg Valentine match from the first Starrcade. It wasn't QUITE that bloody and violent, but it was really good. Cody becomes the first 2x champion in AEW and we got something more interesting than the Vice-Presidential debate.
I've been hearing some fans complaining that Brodie Lee was buried on Wednesday. I've done a whole article about this and I assure you, he wasn't buried, nor is this storyline done. Chill out.
Vote
We're a month or so away from the General Election and I'm urging you to vote. I won't tell you who to vote for, that's between you, your conscience, and the Lord, if you believe in a higher being, but if you're an American citizen over the age of 18, you need to get out and vote. Vote like everything rides one it, because it does.