Val: The Current Elevation & Inspiring Story of YOSHI-HASHI
Val explores YOSHI-HASHI's first real successful year in New Japan! Do you think he's on the rise?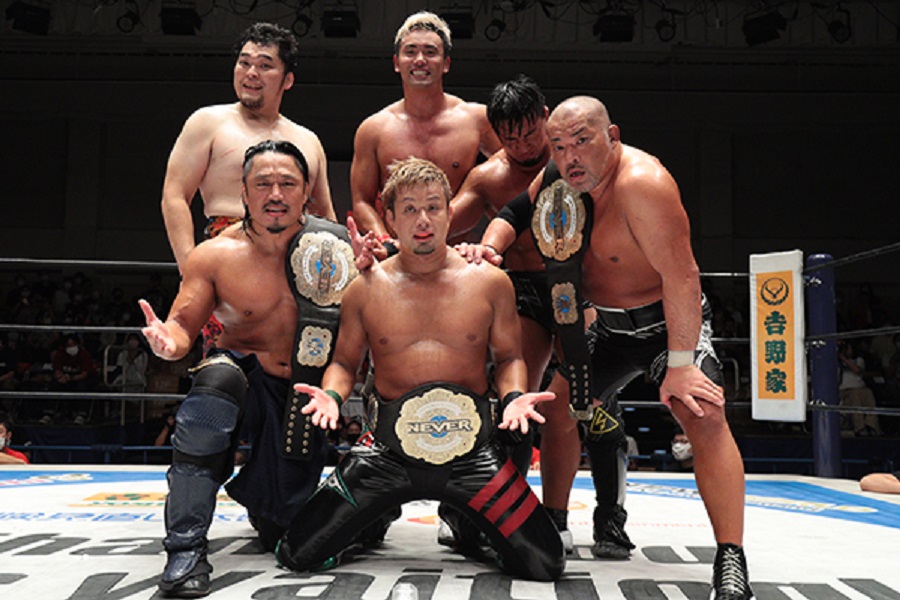 The last time I took time to bring up YOSHI-HASHI in a non G1 preview article, I talked about how his return during New Year Dash last year was the pinnacle of a rather lackluster event. A year and a half later, it is time for me, and all of you, to remove the words "disappointment", "lackluster" from our vocabulary when discussing CHAOS' longtime member, and look at what the perspectives are for him.
Are you ready ? Let's get into it !
There probably hasn't been any wrestler looked at within the New Japan Pro Wrestling roster like YOSHI-HASHI. Mocked by what seems to be a majority of western fans, due to him being one of those wrestlers who simply would never find success, among other things. You could say that, over time, YOSHI-HASHI became a bit of a joke among fans. This specific point is changing in 2020. What a crazy year, right ?
Last August, apart of CHAOS alongside Tomohiro Ishii and Hirooki Goto, HASHI won his very first championship in New Japan, 12 years into his career. The trio won a tournament to crown new NEVER 6-man tag team champions, beating the other CHAOS trio of Kazuchika Okada, SHO and Toru Yano in the finals. HASHI then delivered an inspiring promo about never giving up, which would resonate with anybody struggling at anything for quite some time.
Then, YOSHI-HASHI was announced as part of this year's G1 Climax field, making his return after being absent the year prior. So far, the man has performed pretty well, most notably against Juice Robinson to kick off B block action. In a match between two wrestlers shining the brightest as underdogs, HASHI, while in defeat, may have shine brighter than his opponent, and the two delivered a strong performance to start their tournament. Then, after taking the fight to EVIL yet losing again, HASHI picked up his first victory, and not against anybody. YOSHI-HASHI claimed a win over potential B block winner SANADA of all people, leaving the latter with no points and a record of 0-3, as these lines are being written. Needless to say that, no matter how the tournament ends for YOSHI-HASHI, that this win in particular is one of his biggest.
If he can keep this up, which I personally have a hard time doubting after what I got to see, YOSHI-HASHI may very well end up as one of the unsung "MVP's" of this year's G1. At the very least, one of the most consistently good performers in the tournament, while also not blowing you away like others would. After all, he never really does, and it is a big reason why so few people actually give him the praise he should get more often.
Now, after taking a look at what happened recently for YOSHI-HASHI, let's take a look at post-G1 possibilities for him. While he currently is holding a championship alongside two guys who can play to HASHI's strengths, mainly his ability to be a really good underdog and punishment taker in tag matches, there is a chance this first run calls for something a little bit bigger, while keeping a similar dynamic.
Earlier this year before COVID happened, I wrote an article discussing how New Japan was reshaping the tag team division and how the work done so far looked promising. If there is one person in the available roster who could benefit from this trend continuing, it probably is YOSHI-HASHI. How could he benefit ? I say, let's involve YOSHI-HASHI in an actual tag team program. While we are not really sure if, and when, the next World Tag League tournament will happen, let's assume for the sake of this piece making sense, that the tournament will be held within the next few months, possibly during the usual time frame.
So, YOSHI-HASHI enters World Tag League, a tournament he has already participated in alongside current 6-man tag team champs Ishii and Goto, respectively last year and in 2017. Who would be his partner this time ? Well, from 2012 to 2016, HASHI was teaming up with none other than Kazuchika Okada in the tournament. With Okada being in his first year doing essentially nothing of note since Christ was born, there is an opportunity to not only reunite the two friends together as a tag team, but also to make use of that pairing to continue telling the story kicked off by HASHI's first championship win in New Japan. A story filled with multiple layers thanks to this new chapter, featuring two friends who have been drastic opposites through the course of their New Japan careers, ever since they fought one on one at Wrestle Kingdom 6. Okada quickly rose up as a main event star, and had to grow while knowing he would bear the responsibility of being the company's Ace. HASHI had to grind every step of the way, never breaking the glass ceiling leading to truly meaningful wins, while keeping a workhorse mindset.
As I just said, there is an opportunity to continue telling the inspiring story of YOSHI-HASHI finally rising up and breaking the glass ceiling. Last August was the first step, accompanied by two veterans who also had their fair share of difficulties breaking that same ceiling. The next step can be taken alongside the man who, almost instantly, broke it and eventually became the standard. Okada himself declared in an interview that, if he were to chase tag team gold, he would only do it alongside YOSHI-HASHI. Therefore, this is the reason why these two enter World Tag League together for the first time in four years. HASHI wants to keep proving to the world his hard work and will to keep going will lead him to new heights, while Okada wants to help his best friend reach his goals (while also being a very convenient way to keep him occupied, away from the likes of Naito, White, Ibushi and the Heavyweight championship). These two have been quite successful in past Tag League appearances, twice reaching 8 points in 2013 and 2016, so with added experience and motivation, there is a really solid argument to say that, whenever the next WTL happens, Okada and YOSHI-HASHI should be the winners, going on to (most likely) face Dangerous Tekkers for the IWGP Tag Team titles, possibly at Wrestle Kingdom.
As with these sorts of inspiring stories, the ending seems rather obvious : YOSHI-HASHI gets to win the second championship of his New Japan career, on the company's biggest stage, alongside his best friend who helped him along the way.
In what have been difficult times for many people, Pro Wrestling has the ability to be a ray of sunshine in fans' lives. Pro Wrestling can tell inspiring stories about struggling people finally finding their way to success.
What-if New Japan Pro Wrestling was about to grace us with such a story, with YOSHI-HASHI as the main character ? Make sure to tell me what you think of the story laid out in this piece, and whether or not you believe it is likely to happen !
King's WrestleMania Rewind: Stone Cold VS. Scott Hall (WrestleMania X8)
Chris King is back with another WrestleMania Rewind, looking at the NWO's Scott Hall battling Stone Cold Steve Austin at WWE WrestleMania X8 from Toronto!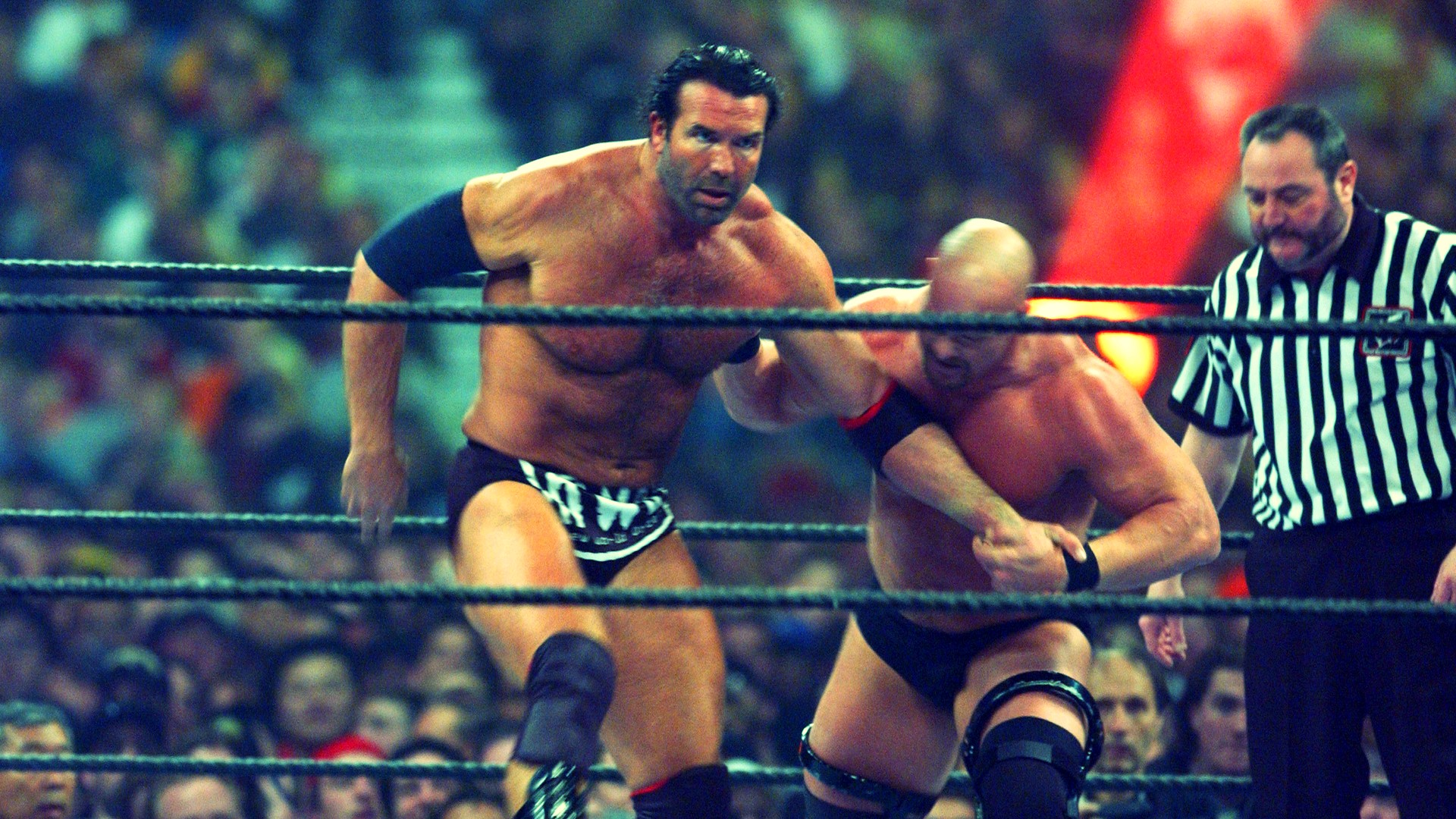 Chris King is back with another WrestleMania Rewind, looking at the NWO's Scott Hall battling Stone Cold Steve Austin at WWE WrestleMania X8 from Toronto!
Chris King is back this week with another edition of WrestleMania Rewind, where he is rewatching all the past Mania matches and feuds. This week you're in for a treat as we look back at 'Stone Cold' Steve Austin vs. Scott Hall at WrestleMania X8.
In late 2001, Vince McMahon bought out his competition WCW and acquired the rights to a plethora of talent including Booker T, Eddie Guerrero, Chris Benoit, and the iconic trio known as NWO. Hulk Hogan; Kevin Nash, and Scott Hall were hell raisers, and what better way to make a name for yourself than take out the two top superstars in the WWE The Rock, and Stone Cold?
The NWO cost Austin his chance at becoming the Undisputed Champion at No Way Out during his match with Chris Jericho. Adding insult to injury, the NWO spray-painted 'The Texas Rattlesnake' with their brand logo just like they did in WCW. As you can imagine, Austin was pissed and out for revenge against the group and primarily Scott Hall.
Hall would challenge Stone Cold to a match at WrestleMania 18. Both superstars beat the living hell out of each other leading up to this highly-anticipated match for who runs the WWE.
The glass broke and Stone Cold made his iconic entrance, and black and white NWO covered Halls' entrance alongside Kevin Nash. With the odds stacked against 'The Toughest S.O.B' could Austin or NWO prove their dominance? Sadly the NWO  broke up that very night when Hulk Hogan came to the aid of his adversary The Rock after their 'iconic' dream match. Stone Cold would ensure the victory with the Stunner. Hall would perform an Oscar-worthy sell over the finisher.
What a time to be a wrestling fan in the 2000s when nothing was impossible for WWE. Who would've thought WCW would go out of business and Hogan would make his long-awaited return to WWE?
King's WrestleMania Rewind: Seth Rollins vs. Kevin Owens (WWE WrestleMania 36)
Chris King takes a look at the most underrated WWE WrestleMania matches, and starts off with Seth Rollins battling Kevin Owens at WrestleMania 36!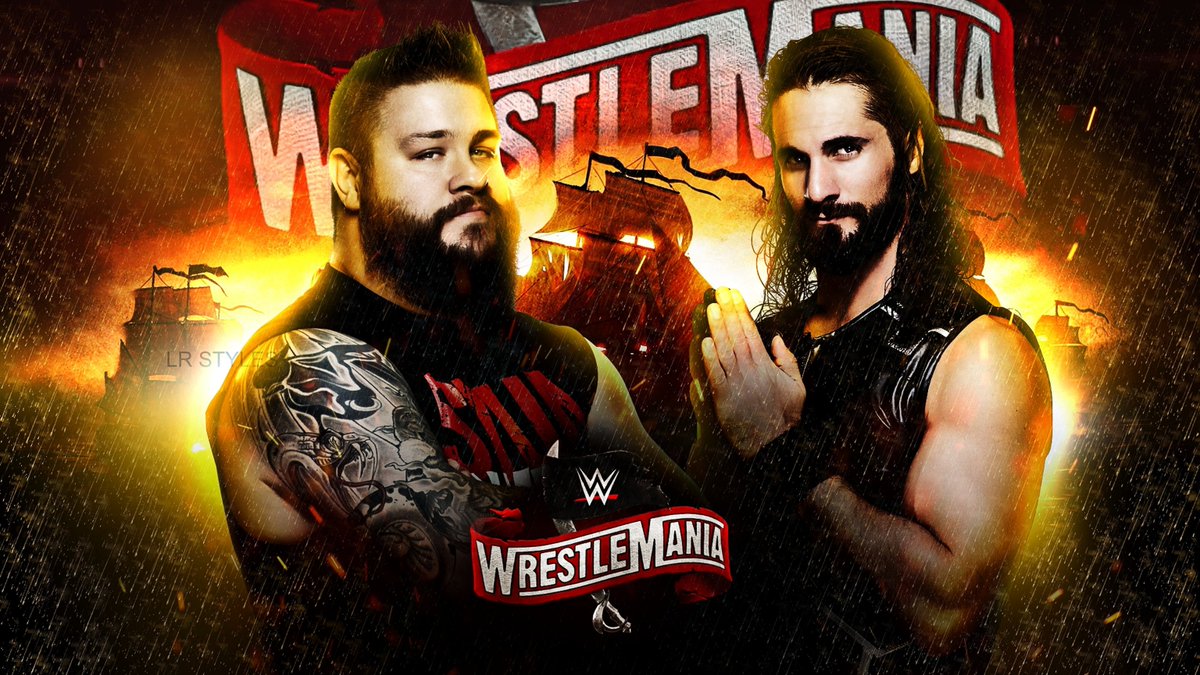 Chris King takes a look at the most underrated WWE WrestleMania matches, and starts off with Seth Rollins battling Kevin Owens in the WWE Performance Center at WrestleMania 36!
Chris King is starting a new series heading into WrestleMania season dubbed WrestleMania Rewind. Each week he'll be going back and sharing his insight over underrated matches at the Show of Shows. First up, is Kevin Owens vs. "The Monday Night Messiah" Seth Rollins at WrestleMania 36.
At the 2019 edition of Survivor Series, Rollins sacrificed himself during the men's traditional match allowing SmackDown to ultimately gain the victory. The following night the self-proclaimed Messiah, berated the whole roster but KO was not having any part of it. Owens quickly became a huge barrier in Rollins' cause for the greater good. The Authors of Pain attacked Owens with Rollins' character in question.
Owens finally had enough of his rival's mind games and torment and challenged Rollins to a match on the Grandest Stage Of Them All. Rollins mockingly accepted his challenge and the match was made official for night one of WrestleMania. Owens came out of the gate beating the holy hell out of the Monday Night Messiah trying to achieve his long-awaited moment at Mania but, Rollins tried to steal a disqualification victory by using the ring bell.
Owens hellbent on revenge provoked Rollins into turning their encounter into a no-disqualification contest where the fight could be taken all over the empty arena. The highlight of the match, was when KO used the WrestleMania sign to deliver a thunderous senton bomb through the announce table. Owens would secure the victory with a Stunner in an incredible match. Despite having no crowd during the pandemic era, both KO and Rollins put on an intense performance under the brightest lights.
In my personal opinion, this was a great feud that helped both superstars in their transformation as compelling characters for years to come.