Cook: Can Shaq Make People Learn About AEW?
The hype segment may have people divided, but they're still talking. So Cook raises the simple question: Will this Shaq angle draw more eyes to the product?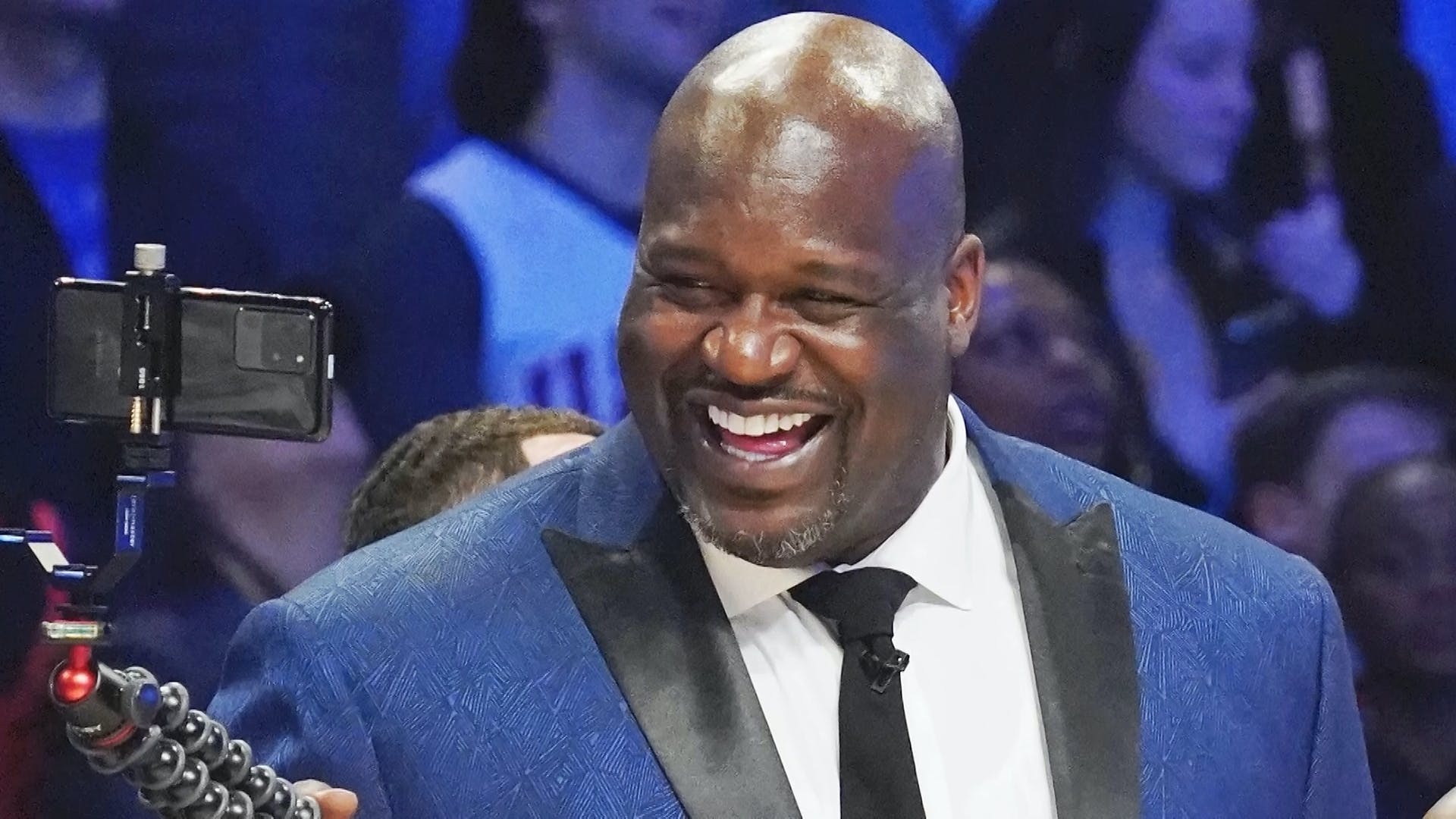 I've been impressed with most of what All Elite Wrestling has accomplished since its founding. Programming on a major cable network. PPVs that from all reports are exceeding expectations from a viewership level. From a personal standpoint, I've been entertained by most episodes of Dynamite. After all, as the Alpha Male Monty Brown taught us, the first question to ask of any wrestling viewer is pretty simple:
ARE YOU NOT…ENTERTAINED?
I was entertained by Monty Brown's squash matches on early episodes of TNA Impact, much like I'm entertained by most of what AEW presents. A perfect wrestling show does not exist, but I find that more Dynamite segments hit with me than miss. It's a perfectly good show for folks like me, but there's a minor flaw in the system.
AEW has won over the wrestling fan. Those of us that are addicted to this stuff, and aren't as old as Jim Cornette and can't remember the territory days…we're ok with what AEW gives us on a weekly basis. Apparently the people that are as old as Jim Cornette prefer NXT, and I'm not going to knock them for it. I'm not going to knock a show with Rhea Ripley, Toni Storm, Shotzi Blackheart & Pat McAfee. They got some good talent there.
Not the point. The AEW/NXT ratings war is pretty much non-existent at this point. NXT gets a bump when they build to shows with WCW brand names. We've accepted this for what it is, and AEW kind of brought it on themselves by getting the rights to Bash at the Beach and getting a bump off of that. People like WCW names.
It's also not relevant to AEW's ultimate goal. Sure, they can beat NXT in viewership most of the time barring rare occasions. They're killing NXT in THE DEMO. That's not the goal. The goal is to become the pre-eminent brand in pro wrestling. Tony Khan would probably admit this after a drink or two. He wants to run the number one promotion in all of professional wrestling. Why wouldn't he? If you're a man with access to money that loves pro wrestling, why wouldn't you want to beat Vince McMahon's WWE? It's an admirable goal. I give Tony Khan all the respect in the world for that, as he has the same goal that I would try to attain if my father was a billionaire. Man, if I was born into money, I'd be booking some fed somewhere. Tony Khan is living my dream.
That's why he gets a lot of scrutiny. I don't blame people for it. We all want a viable competitor for WWE. Back in the 2000s, a lot of us sunk our hopes into TNA. That didn't work out, even though Impact Wrestling has become an entertaining product in 2020. They were never going to compete with WWE. Ring of Honor never was either. Those groups are on that Triple-A level. The rung you overcome before making it to the big leagues. For too long, WWE has been that one big league. We've been hoping for somebody else to come along and make things interesting. To their credit, AEW has done that more than any other fed in the 21st century.
There's still a missing part to all of this. While AEW has cemented their own audience, and made those folks happy for sticking around, there's little to no evidence that they've won over new viewers. I know Cody likes to quote lapsed wrestling fans on Twitter from time to time, and that's an audience they've tried to win over by featuring Jim Ross & Tony Schiavone, but there's little evidence that's a large portion of their fanbase. Largely, it's people that already liked the Elite (Cody, Kenny Omega, Young Bucks, Hangman Page) due to their antics on social media, and people that got drawn in by the likes of Chris Jericho & Jon Moxley, who did pretty well for themselves in WWE.
There hasn't been that mainstream moment.
The folks out there still think that WWE = pro wrestling. Heck, I remember Chris Jericho making an appearance at a hockey game and getting identified as a WWE Superstar. He wasn't at that point, but people still thought he was. Maybe that could come in handy for AEW if people want to say that WWE Superstar Chris Jericho held a concert at Sturgis and spread the coronavirus, but I think they would prefer that the average guy knew there was another brand.
AEW has tried some things. We thought that Mike Tyson's AEW appearance might be that moment. Honestly, I was skeptical at first. I thought people might be over Mike Tyson in 2020. Even if he was one of the greatest boxers of all time, and had one of the most interesting careers of all time, I thought people might be over it. I changed my mind when I listened to some ESPN Radio with people marking out for the guy, and when I saw his standoff with Jericho on Dynamite. I don't know what it is about Mike Tyson, but there's something there that will always make people care. He's got that it factor, even at this later stage of his active career.
Unfortunately for AEW, he changed his focus to an "exhibition" against Roy Jones Jr. at the end of this month. I feel like a worked wrestling match against Chris Jericho could have done better business, but boxers are gonna box. Maybe Iron Mike will come back to AEW after winning this thing, but there's no reason for them to count on that. You just never know.
AEW didn't get their mainstream moment with Mike Tyson.
They looked to other folks TNT had under contract, and there's Shaquille O'Neal. We've heard the Shaq teases forever. WWE really wanted to book Shaq vs. Big Show. Nobody ever really understood why, as we've already seen Big Show put celebrities and outsiders over. Maybe I'm speaking for myself here, but I never wanted to see Shaq vs. Show.
WWE teased it off and on, and eventually we gave up on it. Well, some of us didn't. It's still being talked about now that Shaq might be doing something with AEW. Probably the closest call came at WrestleMania 33, where there were talks about Shaq coming in to build off that WrestleMania 32 appearance in the battle royal. It didn't get done, with the reasons depending on who you choose to believe. Shaq said that WWE kept changing their story on what exactly he'd be doing. WWE folks say that Shaq didn't want to get in shape. Honestly, the truth is probably a bit of both. WWE changes stuff a lot, and Shaq was notorious during his basketball career for not wanting to get in shape.
So that never happened. Shaq still likes him some wrestling though, and TNT certainly doesn't mind their shows crossing over to create some buzz. So, we ended up with this:
I appreciate the idea of making a new star out of Jade Cargill. The execution left a little bit to be desired, and the announcement of Shaq's name seemed a bit anti-climatic. You know what didn't seem anti-climatic? Brandi's response!
The only downside is that this continues the trend of Brandi wanting to play a different character every week. I like this one though, so we'll let it slide. We also got random appearances from Jerry Lynn, Team Taz, Darby Allin & Will Hobbs, as seemingly everybody wanted in on this mainstream buzz.
The big question…will this lead to any buzz?
Can celebrity appearances still lead to buzz in 2020? Who moves the needle? I'm skeptical anybody does at this point. Sure, WrestleMania I showed that celebrities can make people care about wrestling…but that was over thirty-six years ago. Times have changed, right?
I'm not sure that adding Shaq to the mix suddenly makes everybody in the world know what an AEW is.